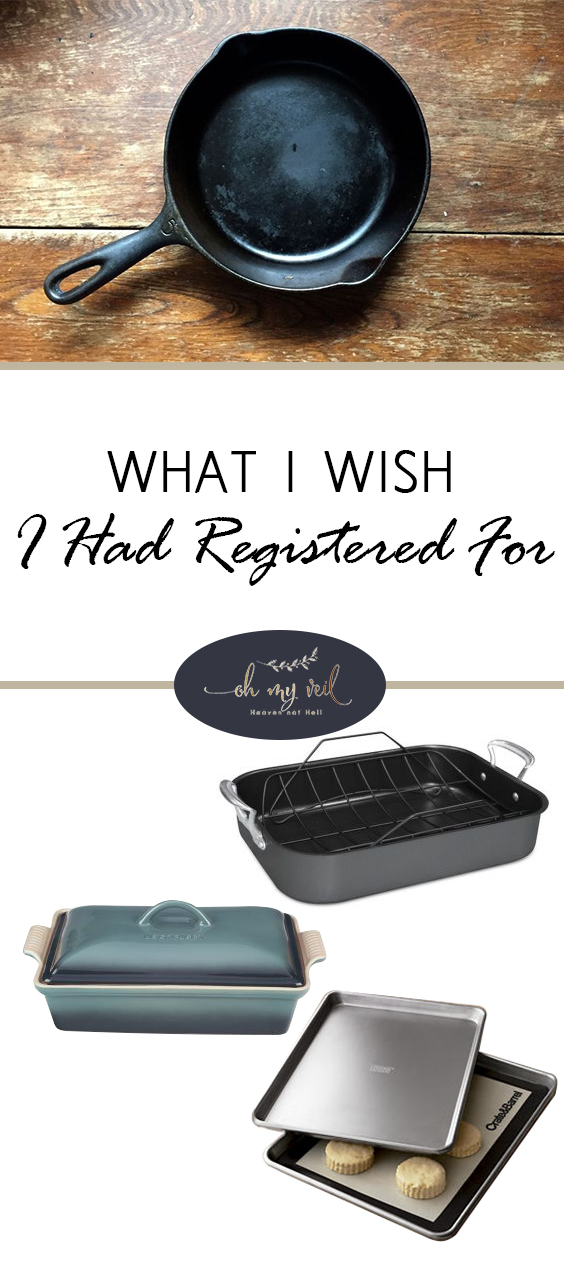 I don't know about you, but I had a blast when it came time to register for my wedding favors! Like many brides, I registered at Bed, Bath & Beyond, Target, and Amazon. I ended up getting everything I could possibly ever need to start a life with my husband. Well, almost…here are a few things that I definitely forgot to register for, I find myself wishing I did daily!
Various Sizes of Cookie Sheets
I love to bake! In fact, I'm known throughout my neighborhood for my incredible choclate-chip cookies. Unfortunately, my love for all things baked means that my cookie sheets have been put through the wringer..and I keep forgetting to replace them! If you're an avid baker, you shouldn't hestitate to register for a full set of brand-new bakeware. It doesn't matter if you don't need it yet: you'll love digging into a brand new set of sheets and pans.