If you've recently become engaged, you're probably thinking about planning not only your wedding, but your engagement party. Throwing an engagement party provides your family and friends with a great opportunity to congratulate you and celebrate your happiness in person. Here are some engagement party ideas to help you throw the best celebration ever.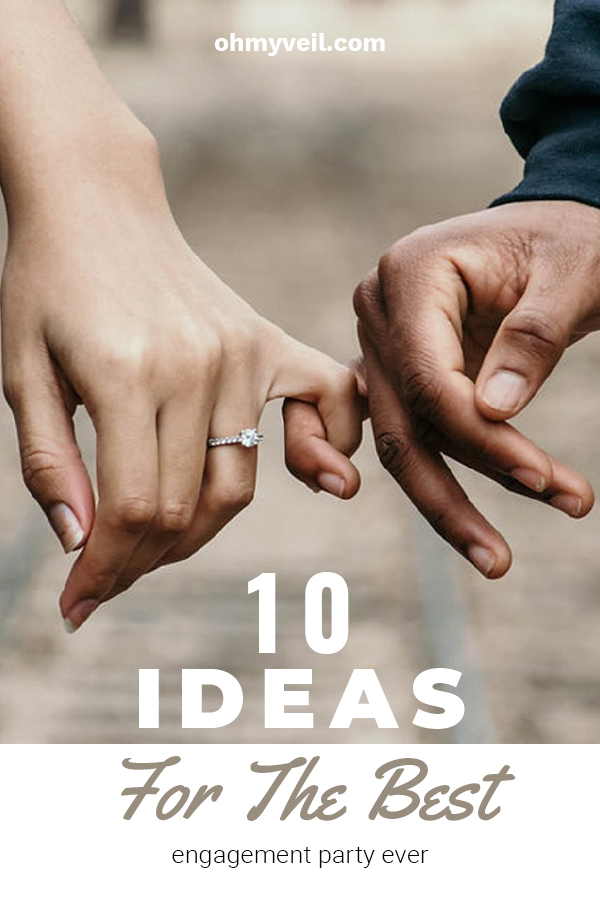 Engagement Party Ideas
1. Glamping
If you love the outdoors, consider making your engagement party an outdoor affair complete with s'mores, lanterns or lights, and plenty of ambiance.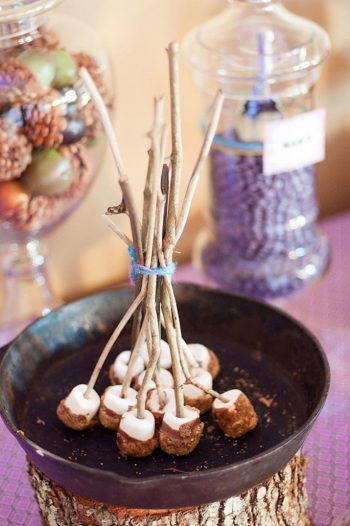 2. Engagement Fiesta
If you have Mexican heritage, got engaged in Mexico, or plan to get married there, why not make your engagement a real bash with pinatas, margaritas, and plenty of Mexican food? You can even get customized wedding pinatas.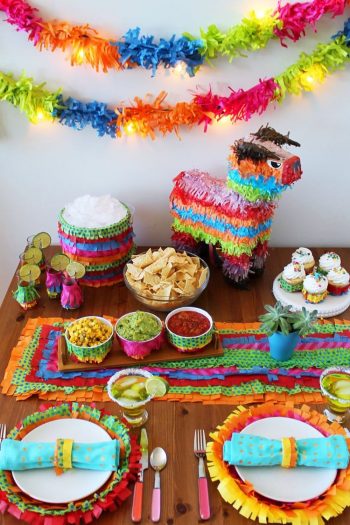 3. Popping with Fun
For party favors, pass out your favorite kind of sweet or salty popcorn with a cute tag that says, "he popped the question."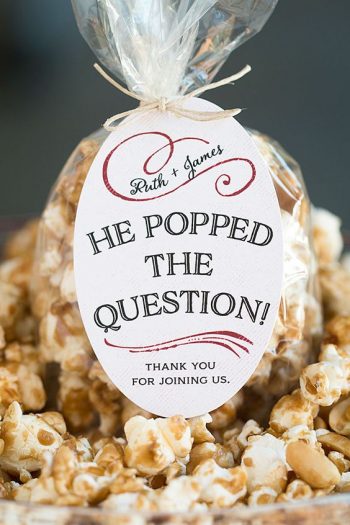 4. Cupcake Ring
Look how cute this is. Cupcakes sprinkled in gold sprinkles form the tin, and diamond-like sprinkles top the cupcakes that form the jewel.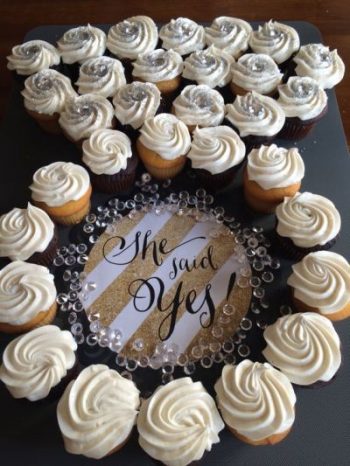 5. Treat Toppers
Whether you're a Beyoncé fan or just want to use the song in a clever way, these treat toppers are an adorable way to celebrate.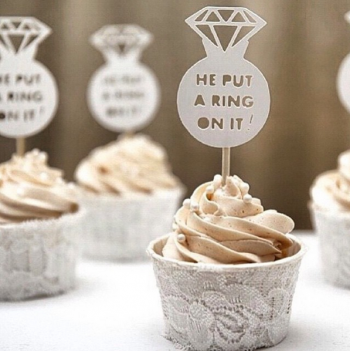 6. The Perfect Playlist
Of course you'll need music at your engagement party! Here is a list of 30 songs that make the ideal celebration.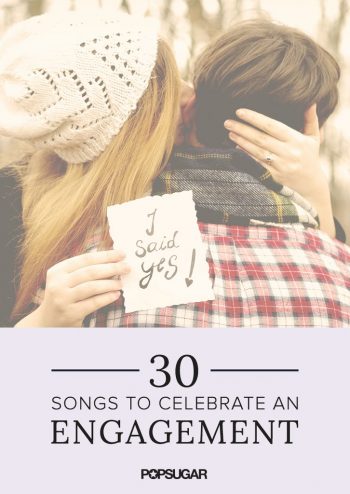 7. Backyard Gathering
If it's summertime, your own backyard (or your mom's, or your friend's) makes a perfect casual backdrop for your celebration. Why not turn it into a barbecue?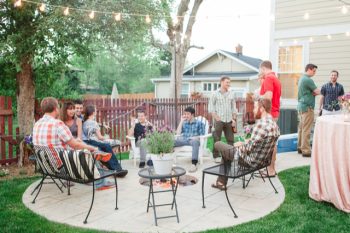 8. Hit the Beach
If you love the beach, turn your engagement party into a beach-themed affair, complete with sea shells and starfish.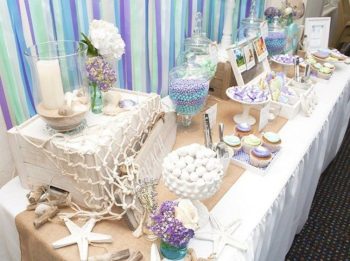 9. Black & White
If your wedding is to be a black and white formal affair, why not start by throwing a black and white themed engagement party? Start with the invitations, and end it with food and party favors. It doesn't need to be formal, but can provide a clue as to what's coming when you tie the knot.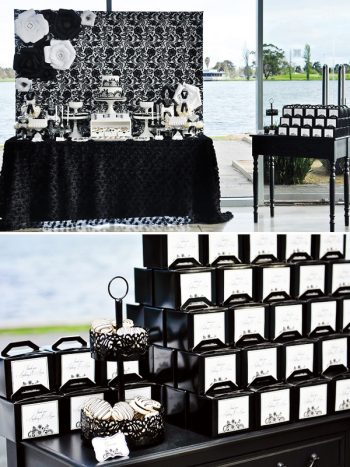 10. Drink Your Diamonds
This is a great idea for showers, weddings, or engagement parties. Diamond-shaped ice cube trays mean that everyone gets a gorgeous diamond — or 5 or 6 — in their drink. It's one of those details your guests will always remember.