The seating chart can be so absolutely tricky, and sometimes it can be your worst nightmare when planning a wedding. While it shouldn't be so stressful, sometimes it can be hard to make everyone happy. Here are some tips that will hopefully ease the burden and stress for you;
First and foremost, decide how you want to break up the tables. Should it be family with family, singles with singles, cousins you haven't talked to in years at their own table? Or should it be based around their relationships to you? Your sorority sisters at one table, friends from work at another table? My personal favorite is a hybrid of sorts. It allows guests to feel comfortable at the table by knowing at least one person, but it also allows for mingling and getting to know other guests. Last year I traveled to South Carolina for a wedding and the only people I knew were the bride and her family. I was at a table with a few other out of town guests (who also didn't know many people) but also friends of the bride from college. We were all around the same age and it made it fairly easy to feel comfortable in a new environment
. I am a planner, and I like to start on things as soon as I can. I would start working a tentative seating chart the minute you start getting RSVP's back. Lucky for you, The Balance has compiled various seating chart templates that you can download. You can find one that works best for you, but this allows you to easily manipulate who is sitting where, and make sure that you have consistency and balance in all of the tables.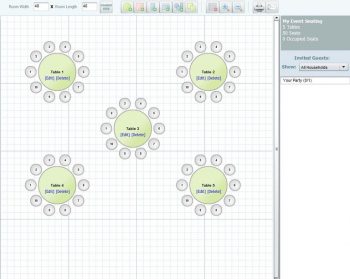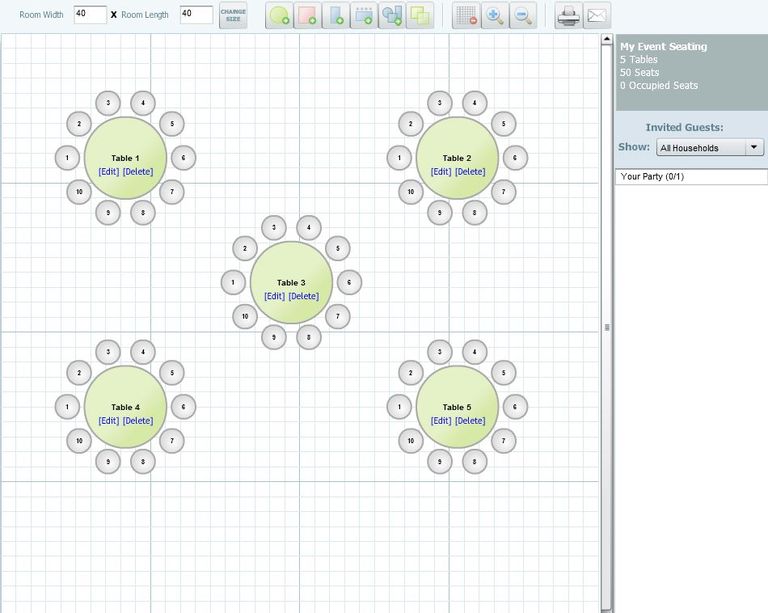 While no one wants to talk about it, you have to be slightly aware of any tension that might come from your guests. Divorces, breakups, and other family (or friend) tensions can take away from your big day. You can hope that they can be mature and put aside those differences for your wedding day, but I always err on the side of caution and recommend putting some distance between those people if at all possible. Maybe that means just putting them at different tables, but it might mean putting them at opposite ends of the room. I know that it's never fun to address these types of concerns but sometimes it's better to do it now and save yourself some headache later.
If you are feeling overwhelmed, take a step back. It's so easy to overthink seating charts, but in reality it should be very natural. You want to pair people who would get along. Don't be afraid to ask for input. Your closest friends and family will gladly help you with this step. I wouldn't recommend letting them do it for you though. You are the one who knows about your conservative great aunt, and your fiance's anti-establishment college roommate. This will help you avoid those "oops, we didn't know" blunders.
Are you assigning tables or actual seats? General tables is great to for flexibility and it allows people to feel more comfortable with who they are sitting by. The only time I would say that you HAVE to assign specific seats, is if you are having a plated dinner that had different options for the main course. By having specific seating, it will allow you to easily coordinate with catering and get the correct food to the right people.
I wouldn't finalize the seating chart until about two weeks before the wedding. This will allow for any last minute changes that have to be made. And once you're done, you can relax and breathe! This is most likely the last "stressful" step in planning you have before your big day!