The day is finally here! It's time to seriously consider where you want to honeymoon with your new husband or wife! I know all too well that planning a honeymoon can oddly stressful, but it shouldn't be! It's probably no secret that many brides-to-be are so focused on planning their wedding that they honeymoon is kind of "swept under the rug." It's easy to get caught up in all things flowers, wedding centerpieces, and forget about planning your honeymoon! Even if you haven't figured out where you want to run away to, these honeymoon planning tips will help you take a load off and REALLY relax.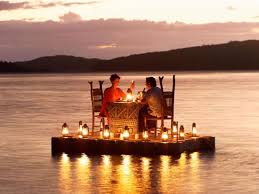 Pick A Date and Narrow Down Your Favorite Locations
Obviously the first step to planning your honeymoon is picking a time and date that works for you and your significant other! Make a list of every possible location you and your sweetie would ike to visit. Once made, make a note of the busy season, and compare pricing. If you want, many brides elect to take their honeymoon a few months after their wedding day. It's completely up to you! Most brides like to take a step back and really enjoy their wedding day, without having to worry about packing AND getting on a plane!
Plan Ahead, Set A Budget, and Even Ask for Help
Even the most experience travelers know that waiting until the last minute to book your flights or lodging can result in REALLY hefty fees and fines. Save money by planning your honeymoon well in advance. If your budget allows it (and you decide to travel outside of the country) many brides like to hire travel agents to help them work around expenses, and lessen some of the stressful load!
Don't forget to set a budget! It's easy to go over your budget when planning for a vacation! Instead of planning activites that don't fall within your budget, pick activites that you can afford! You'll be amazed at how much of the stress is relieved when you stick firm to a budget. Also, many newlyweds already have all of the typical registry items, like kitchen supplies. If this is true in your case, try a honeymoon registry instead!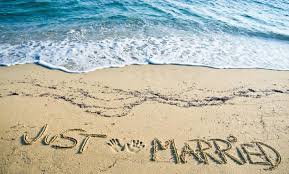 Don't Forget to Plan Transportation
This is often one of the most forgotten aspects of the planning process! I went on vacation recently, and completely forgot to plan my transportation from the airport to my hotel! Talk about a nightmare. To avoid any potentially embarrassing airport meltdowns (we've all been there…) take care of transportation first! Many hotels offer travel accomodations, so check with your travel agent and the hotel to see what is offered.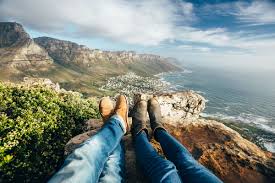 Pack Smart
I'm definitely a big fan of making lists..and it comes in handy every time I go on vacation! If it works for you, make a huge list of everything you could POSSIBLY need while on vacation. This should include things like clothes, money, sunscreen, and any emergency medical supplies. It's always better to be over prepared! Start packing a few weeks before you plan to leave, especially if you are leaving immediately after your wedding ceremony.