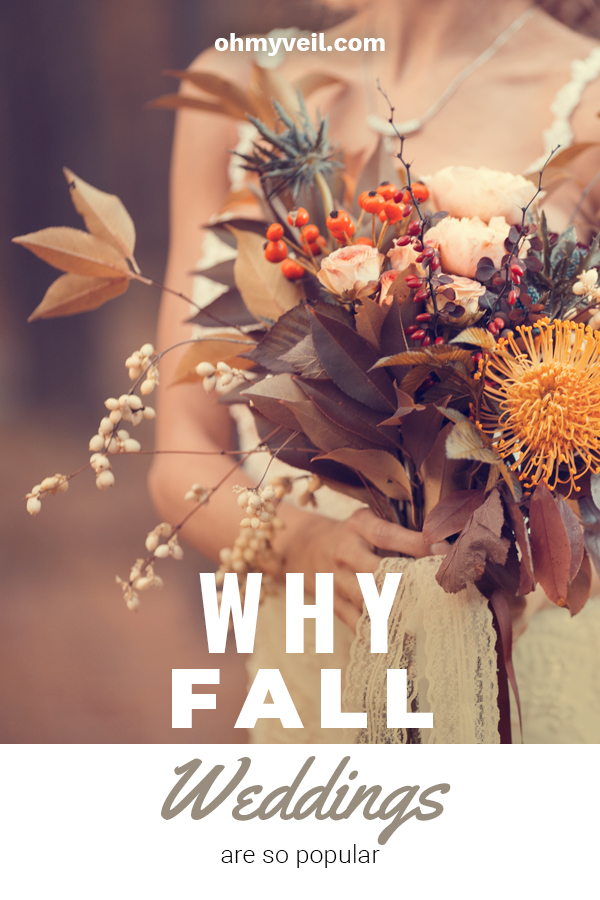 If you hate the heat, humidity, and well just general discomfort of the Summer months, I highly recommend tying the knot in the Fall months! Not only are temperatures cooler, but the colored leaves are out and in full display, perfect when taking your wedding photos! But those aren't the only reasons why fall weddings are so magical, take a look at the list below to learn more about why fall weddings are so popular.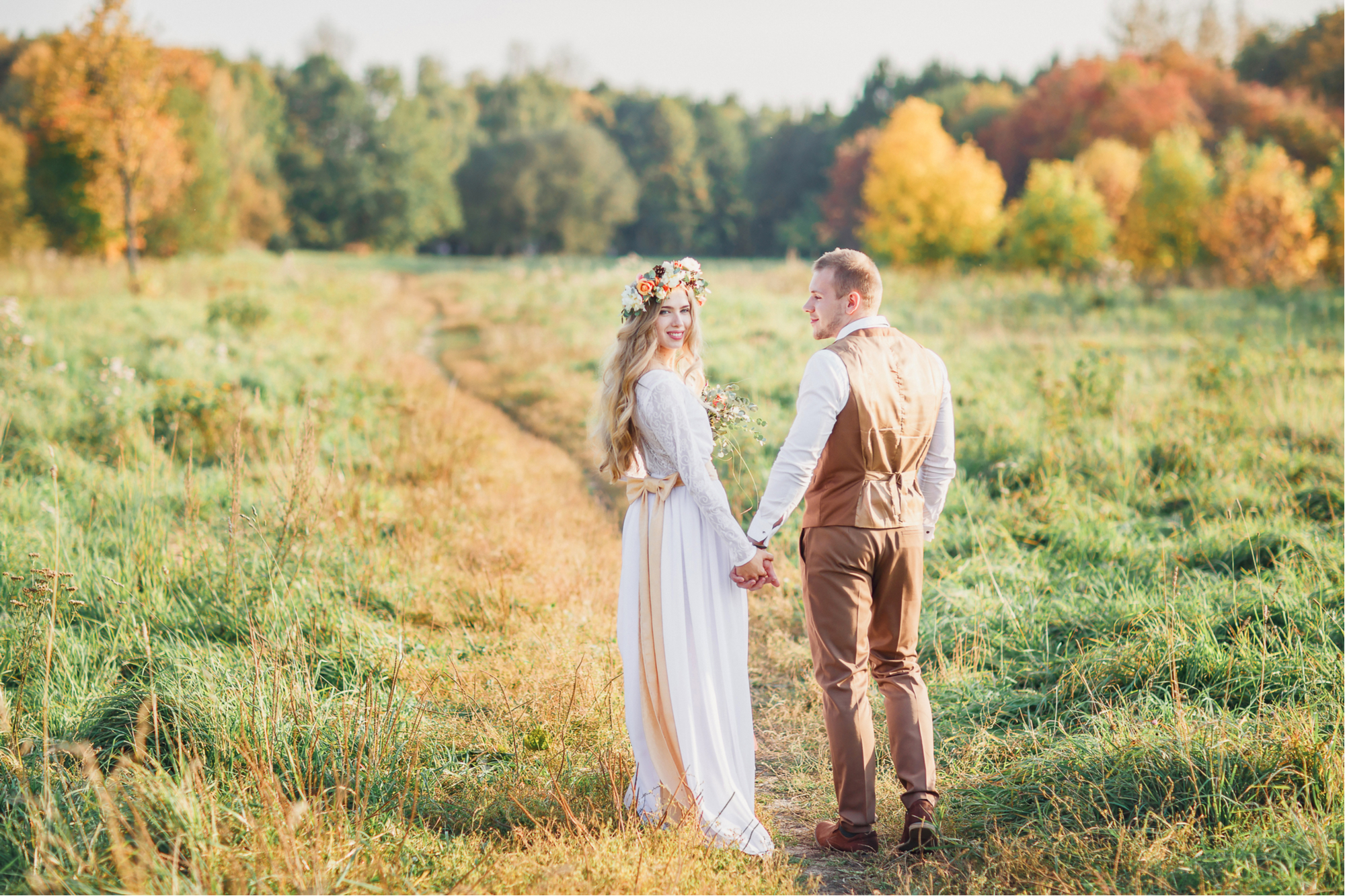 Why Fall Weddings Are So Popular
The Flower Options Are Endless
Because of the gorgeous foliage surrounding us in the Autumn months, brides have TONS of options when it comes to the flowers showcased at their wedding. Don't be afraid to mix and match flowers with deep colors such as burgundy, golds, plums, and oranges. In fact, the more colors you can tastefully squeeze into your bouquet, the better! Use foliage like Eucalyptus for a beautiful filler.
Invited Guests Are More Likely To Attend 
Because school has just gotten back in session, and many summer vacations have already come to a close, guests are more likely to visit a wedding planned in the Fall. However, it's best to schedule your wedding in late September or early October. Thanksgiving and Christmas quickly approaching, and this way, it's easier on everyone. It's always nice to be accommodating to your guests.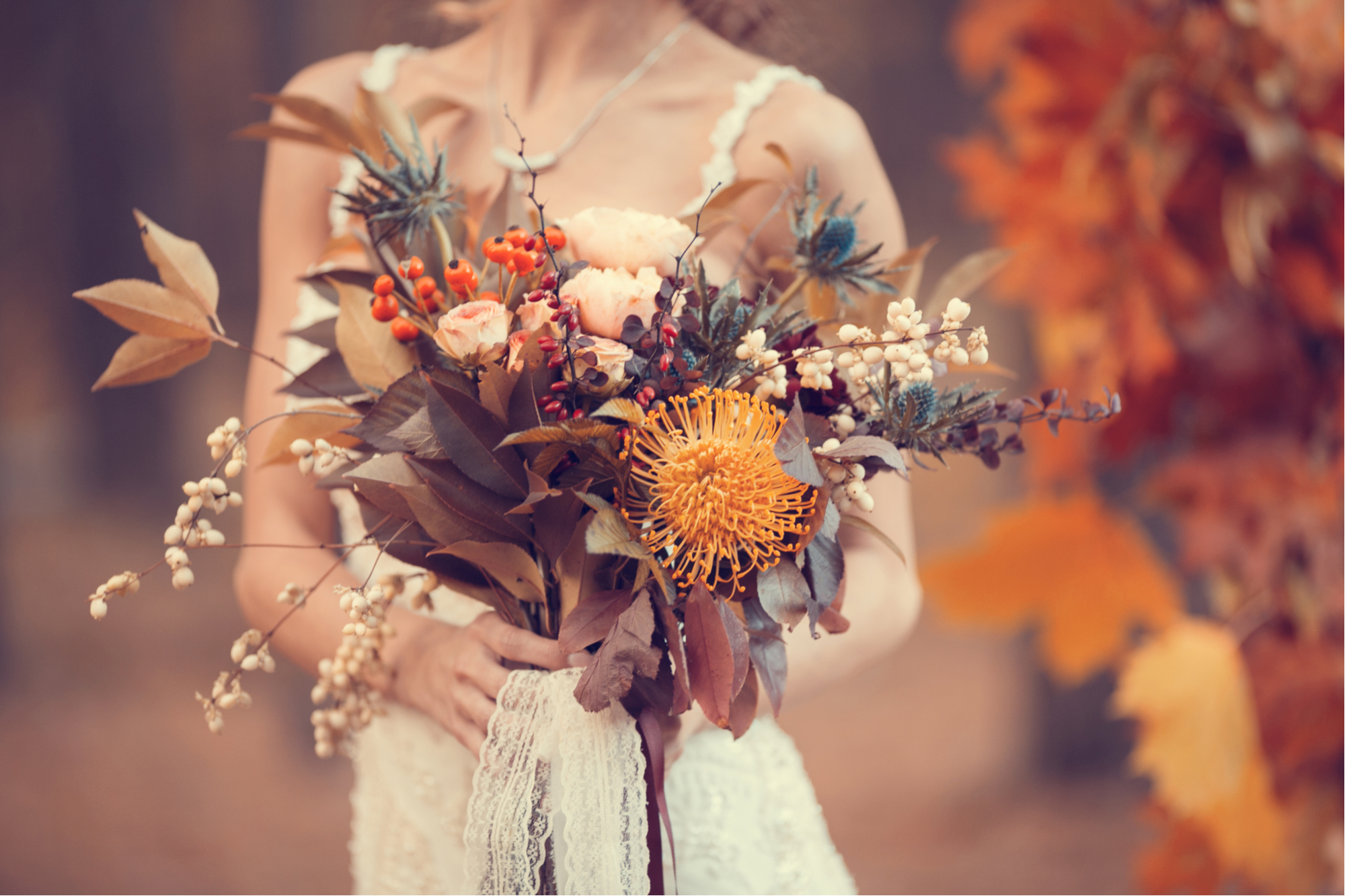 The Seasonal Food Is To Die For
If you thought you had options when it came to choosing your seasonal foliage, you're about to be amazed because you have even MORE food options come Fall! Talk to your caterer about incorporating seasonal foods like pumpkins, figs, and other root vegetables into your wedding menu. It's incredible what adding those veggies opened up for brides everywhere! Suddenly there are even MORE delicious options for food.
You Could Save Tons Of Money
What bride doesn't want to save a little bit of money?  Spring and Summer tend to be the "peak" season for weddings across the country. So, couples could save serious bucks by planning their big day in the "off-season" of Fall. I've known brides that have scored their dream venues at a fraction of the cost, just by moving their wedding date back a month or two.