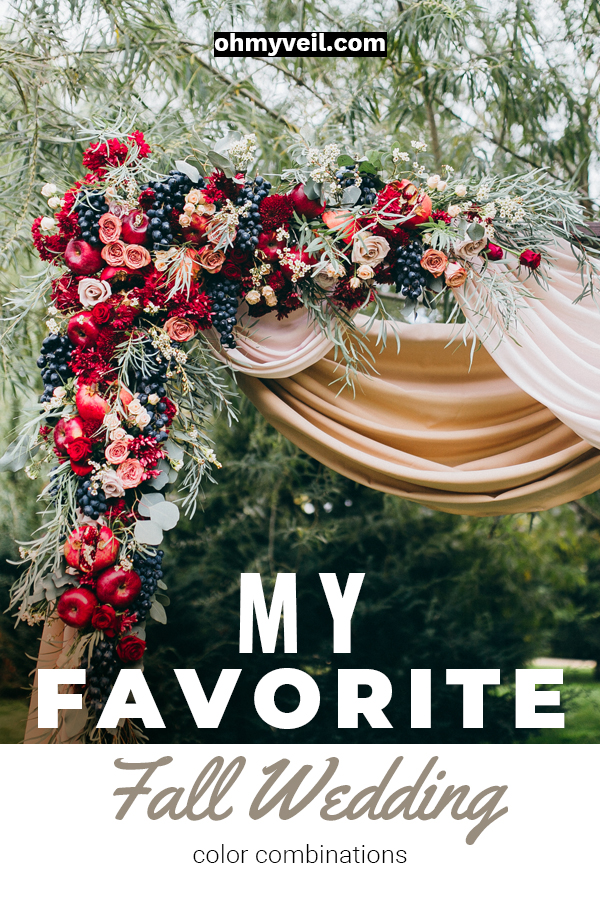 There's something utterly timeless about a Fall wedding. I'm not sure if it's the gorgeous colors in the air from all of the changing trees, or if it's that chill in the air that signifies the winter weather to come. Regardless, Fall weddings are absolutely beautiful. However, no matter the time of year you are choosing to celebrate your wedding, picking the right color combination will be key. And fortunately, there are a lot of gorgeous fall wedding color combinations. Keep reading to see my very favorites, and don't forget to comment at the end and tell me which one was yours.
My Favorite Fall Wedding Color Combinations
Orange And Brown
Take inspiration from the trees outside and go with an orange and brown color scheme for your wedding. You can choose whichever shade of orange that you would like, and feel free to incorporate more than one. The options are endless when it comes to fall weddings.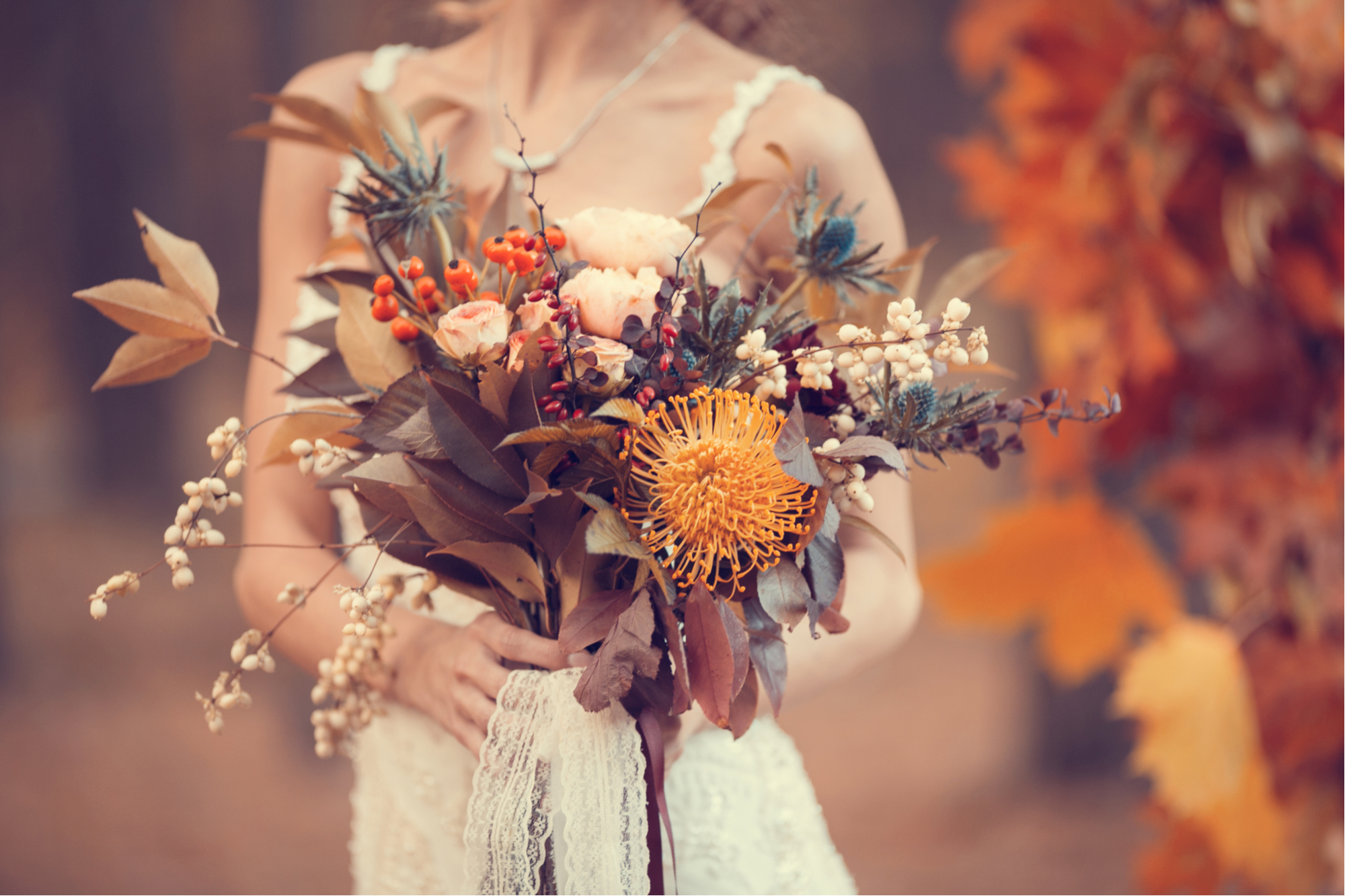 Pomegranate And Cream
It can be tricky to incorporate a shade of red into your wedding without having it scream Christmas. Pomegranate, a deep, romantic red, is the perfect color for a fall wedding. Pair it with a basic cream color to keep things from getting too overwhelming, or even a dark blueberry shade. This is a beautiful fall wedding color combination!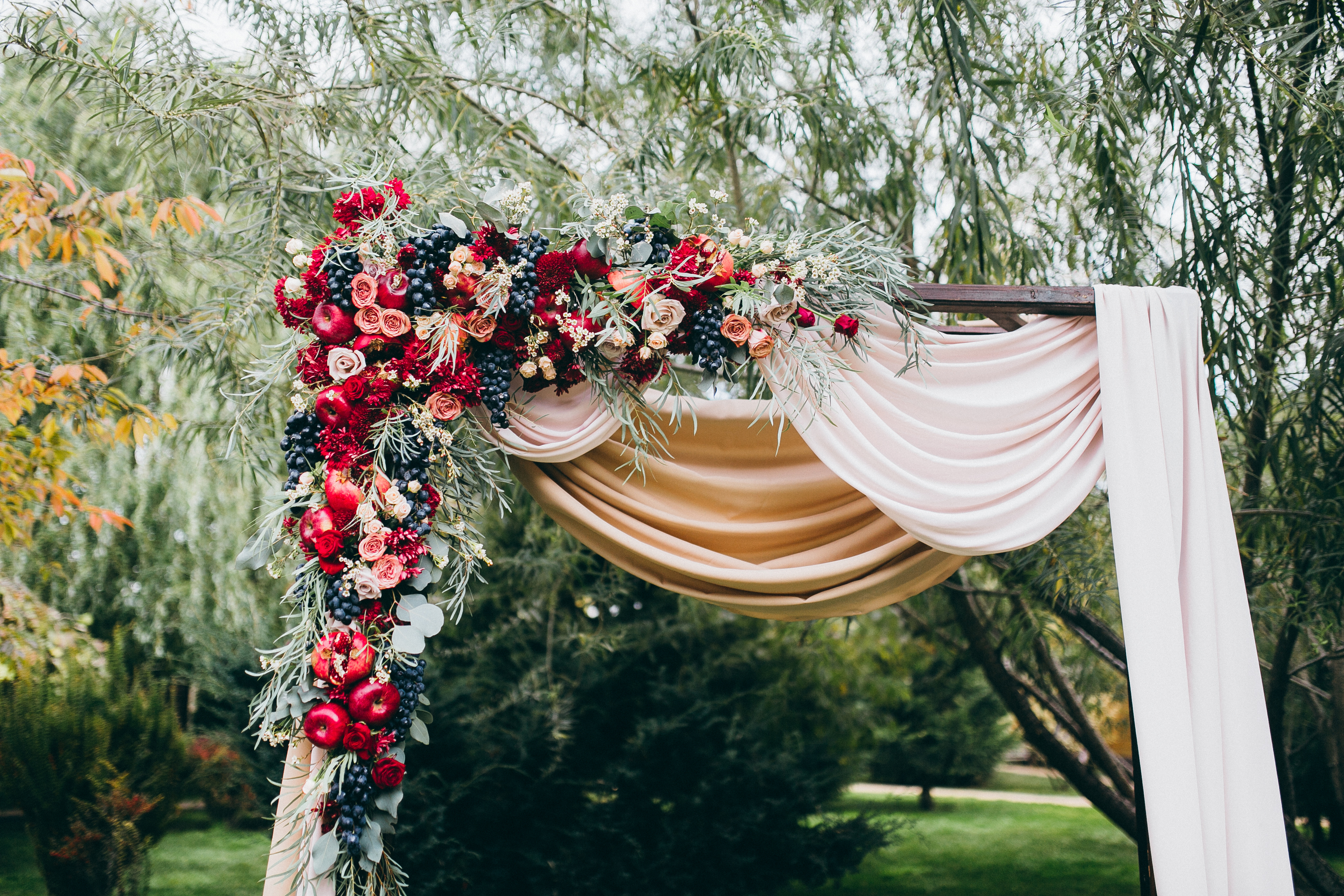 Pink And Violet
For another romantic fall wedding color combination, try pairing shades of pink and violet together. Look at how gorgeous the pairing looks below! This is one of my favorite color combinations because it is just fall enough to be seasonally appropriate without incorporating the typical oranges and reds.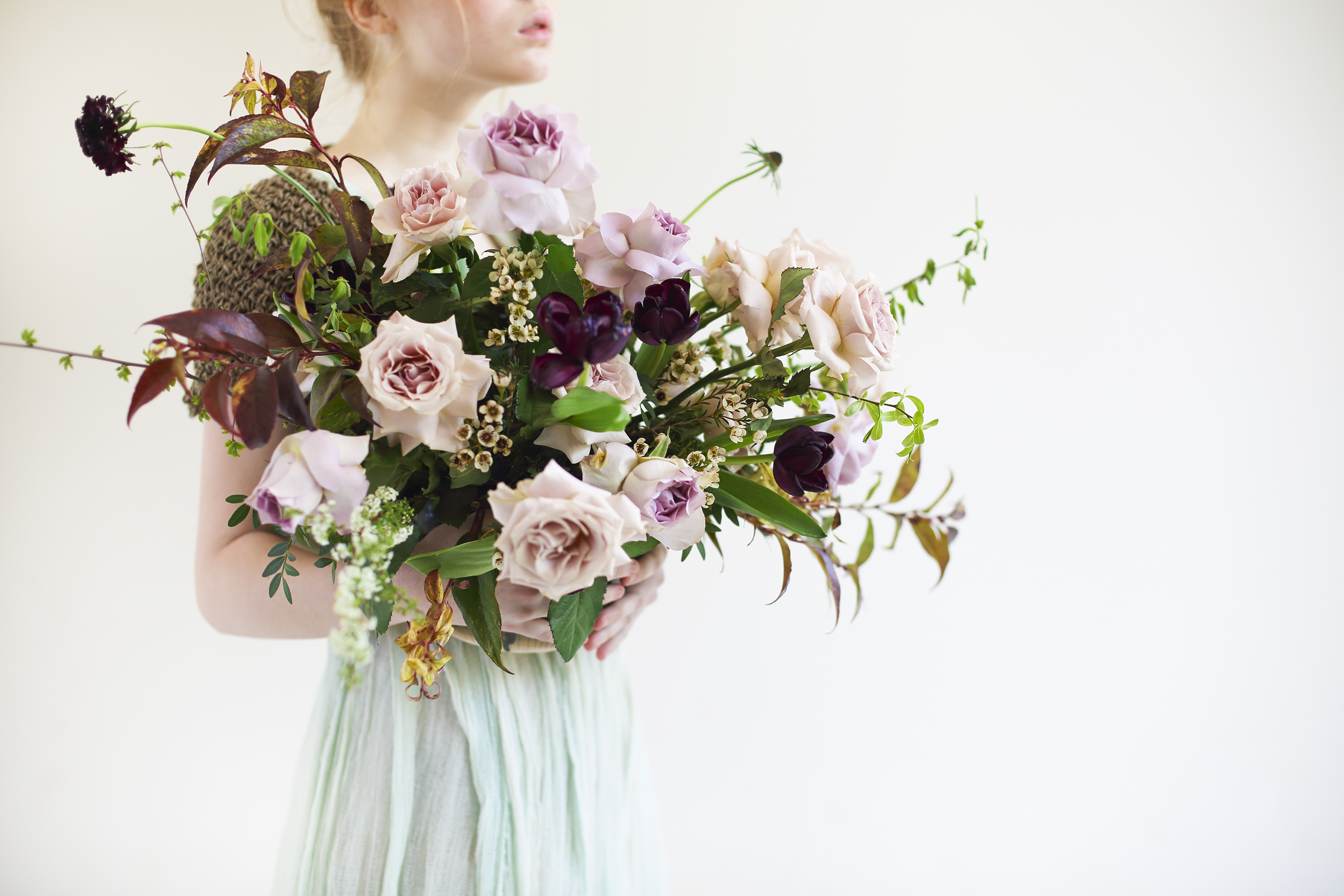 Copper And Maroon
For more of a rustic take on a fall wedding, go with a copper and maroon color scheme because the pairing looks absolutely beautiful. You could even serve Moscow mules in copper mugs for a fun totally on-theme beverage idea. Send the mugs home with your guests as a neat party favor.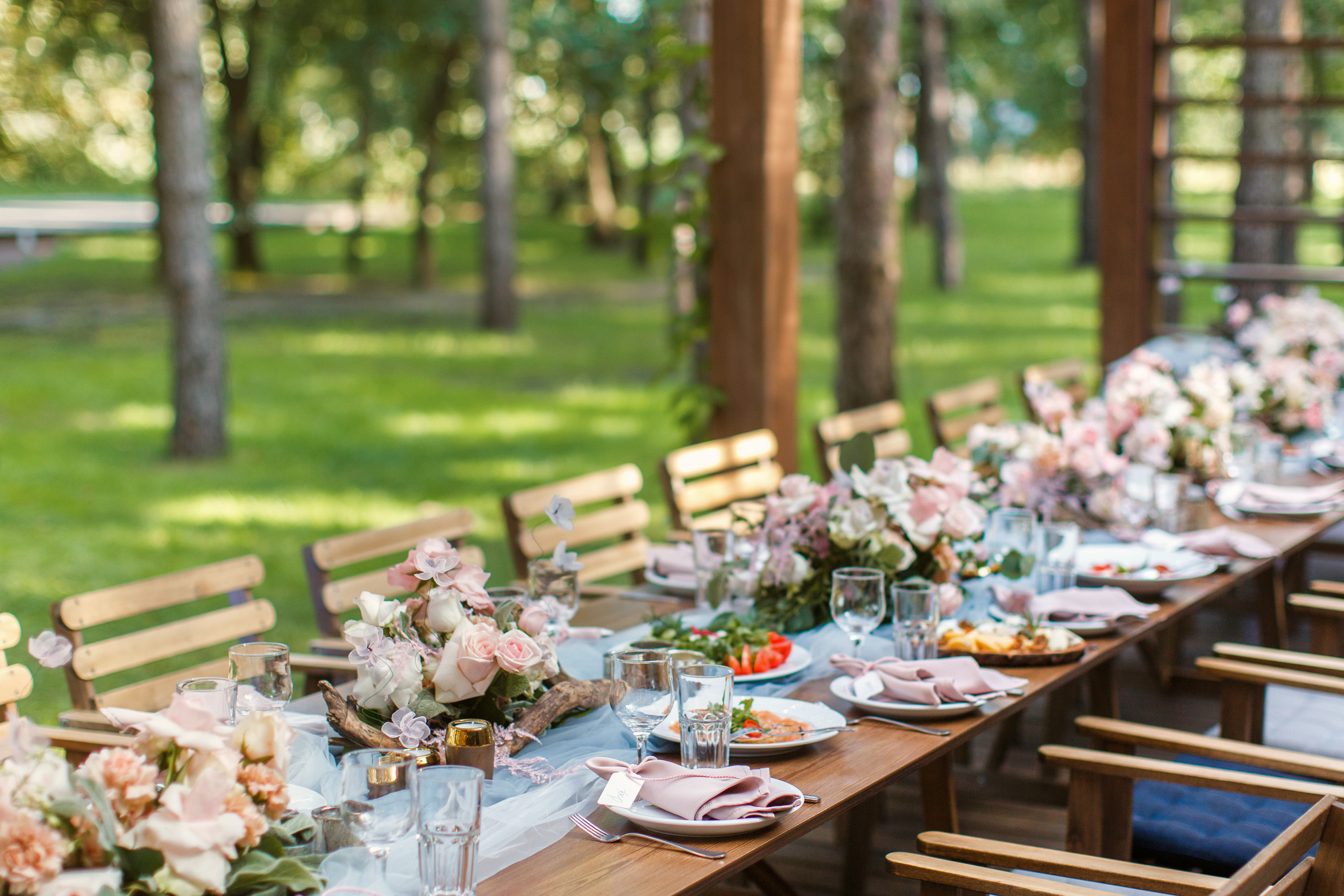 Pomegranate And Green 
Though, admittedly, this color scheme would be best for a winter wedding, mixing a deep red with lush foliage is something that looks beautiful in the Fall, too. Feature seasonal flowers, as the bride below did, and don't be afraid to use part of your garden harvest, if appropriate! The bride below told me that the pomegranates on the place settings were from her own garden!