Wedding Favors: Unique
Potted Succulents
Keep the love growing by gifting each of your guests a mini potted succulent. Small succulents are only a few dollars a piece and you can buy small pots in bulk on Amazon.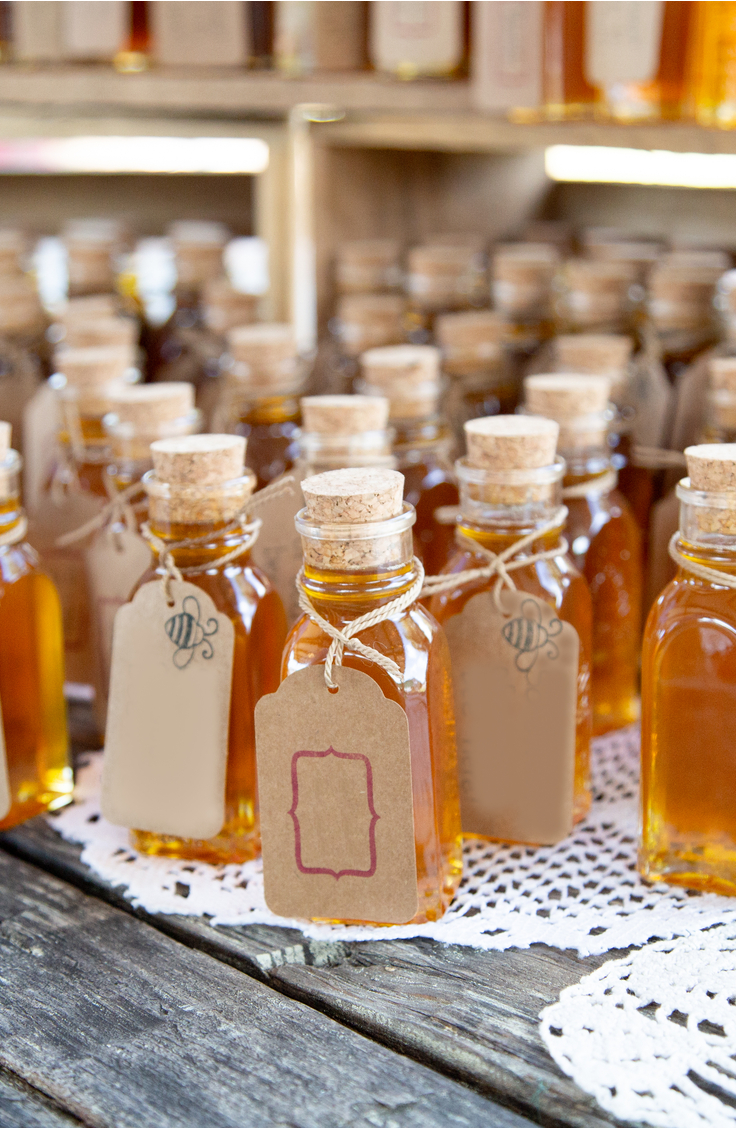 Local Hive Honey
Reach out to a local beekeeper and give each of your guests a small jar of local honey. You can brand the honey however you would like, but make sure that you give your local beekeeper a little love!
Find the ideas above (and tons more!) by checking out this article of mine.