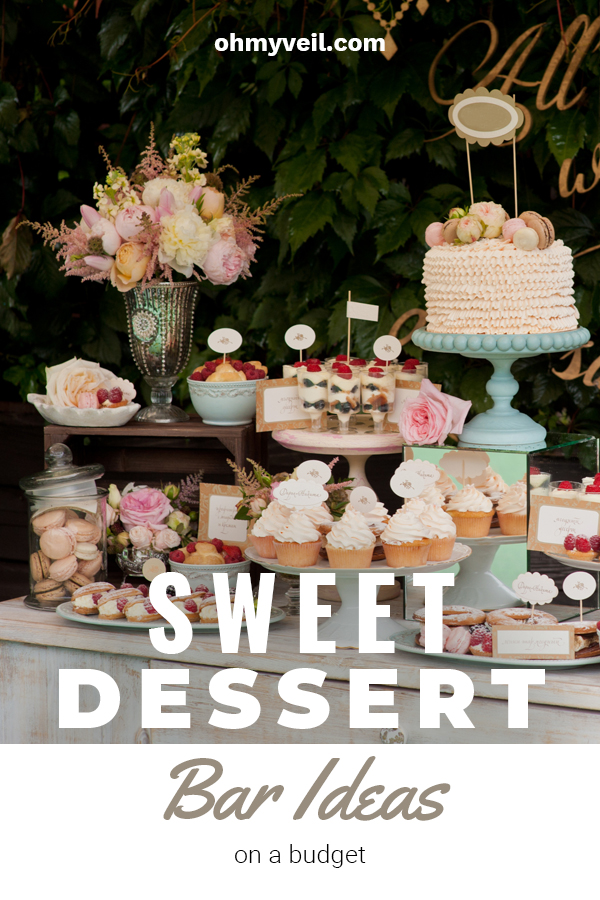 I'm not going to lie. Dessert is hands down my favorite part of any meal. And it's certainly my favorite part of any celebration. I feel like desserts at a party are always better than desserts enjoyed at home. Food is undoubtedly an important part of your wedding (at least, it is to the guests) so why not go all out with a dessert bar this year? And though a gorgeous dessert bar looks like something that might be expensive, it's actually pretty easy to create on a budget. Check out one of these affordable dessert bar ideas and steal your favorite for your big day. You'll be so glad that you did!
Pretty In Pink
When creating your own dessert bar, I always tell my brides to follow some sort of theme. Whether it be you follow a certain color scheme as the bride below did, or you serve fruit-themed snacks, you can't go wrong with a dessert bar like the one below. To save money, I recommend not finding a caterer for the job and rather baking some of the small stuff with your bridesmaids or friends. Of course, you can order the meringues since they are difficult to make on your own!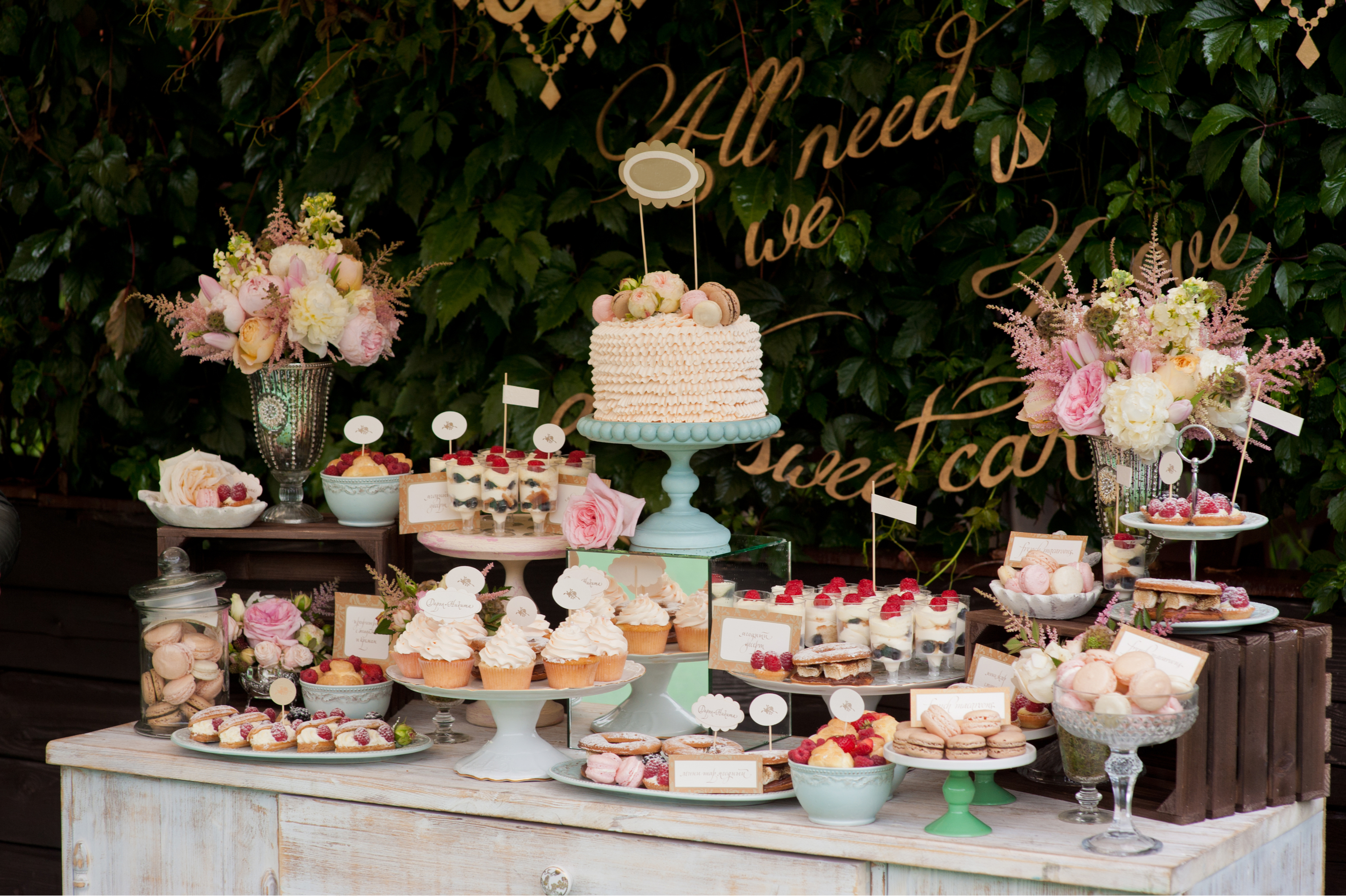 Use Elaborate Vases To Display Your Treats
Though the bride below only has a few desserts to choose from in her dessert bar, it looks like there is so much more because of the way she utilized the glass display jars. These display jars steal the show with their intricate detailing. Again, see how the bride below chose a theme and truly stuck with it. If you choose to only offer a few desserts to eat, it might be worth it to work with a caterer instead. It's really up to you and your budget!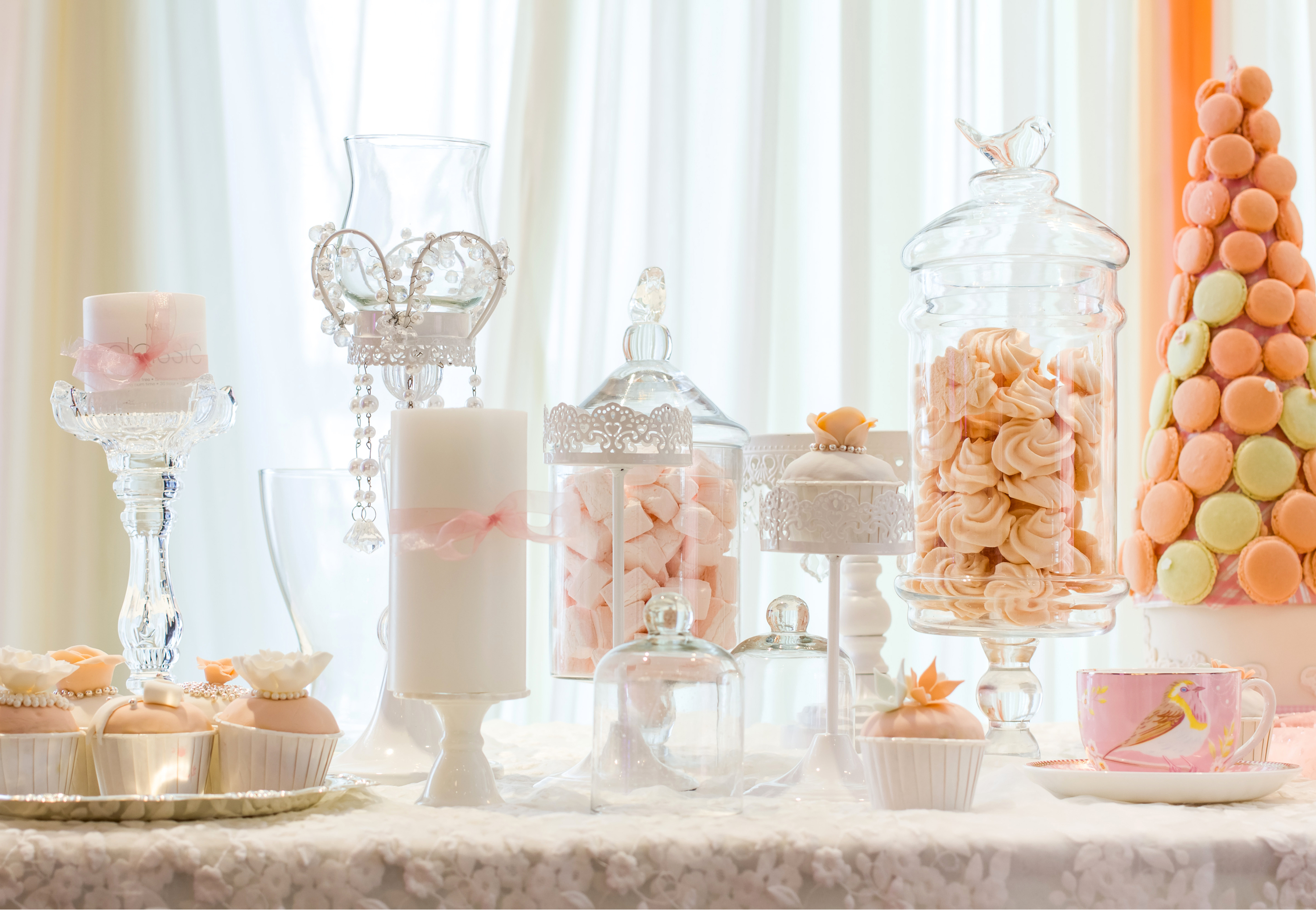 Classic Chocolate Fountain
One of the first weddings I ever went to as a child had a killer chocolate fountain like the one below. I ate my weight in chocolate-covered goodies that night! However, just because this wedding was over thirty years ago doesn't mean that chocolate fountains have gone out of style. In fact, they're one of my favorite dessert ideas for a budget. Set up the chocolate fountain so that it is at the center of your dessert bar and then fill containers with tasty treats. Don't forget to provide disposable fondue sticks to your guests.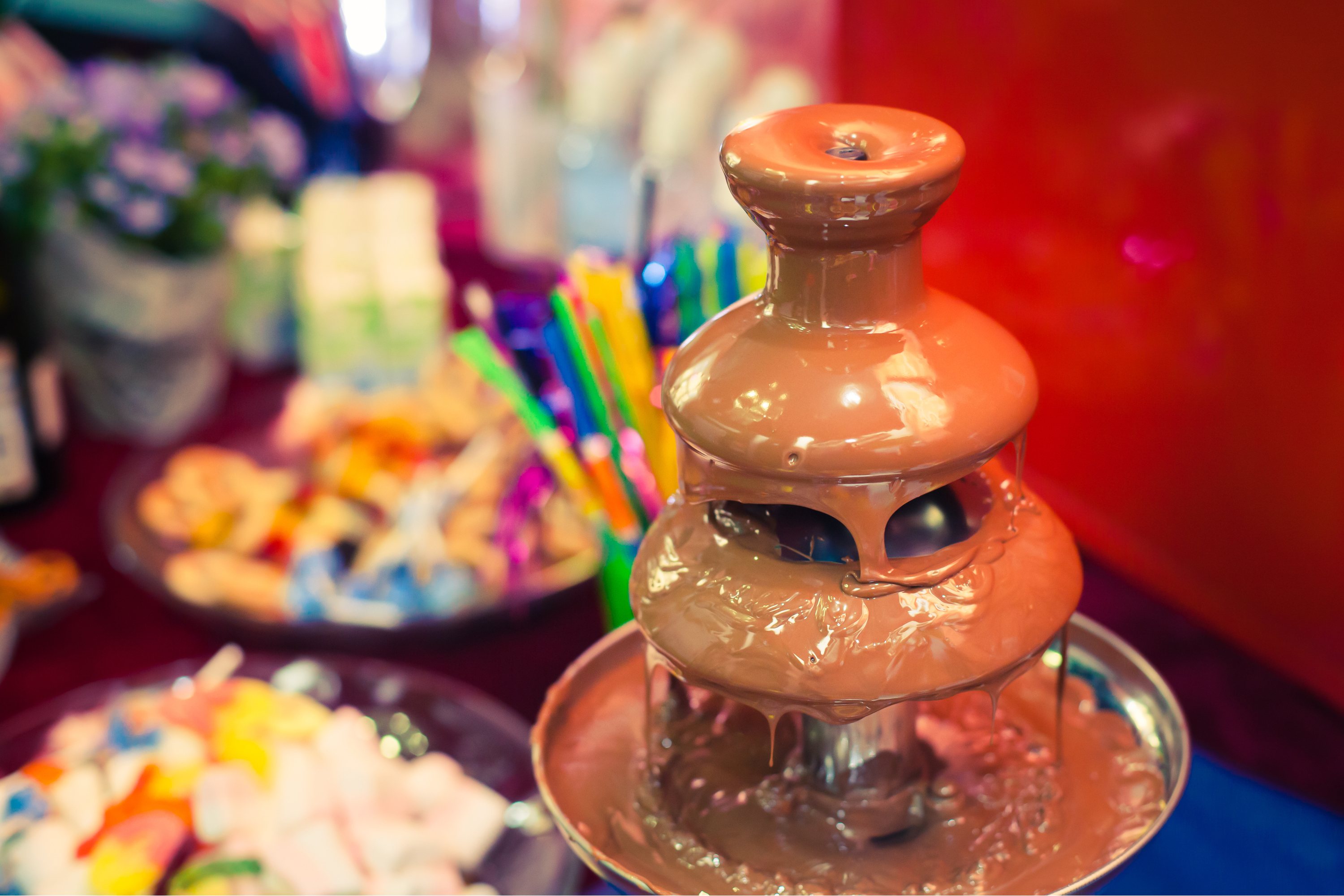 Candy Dessert Bar
Another one of my favorite budget wedding ideas, you simply cannot go wrong with a dessert bar made out of candy. Fill elaborate glass jars and other baubles with your favorite candies. Make sure to include current favorites as well as childhood ones, too! And of course, just because you have a candy bar doesn't mean you need to skip out on the cake! The couple below still figured out how to work in the cake of their dreams on their dessert bar.