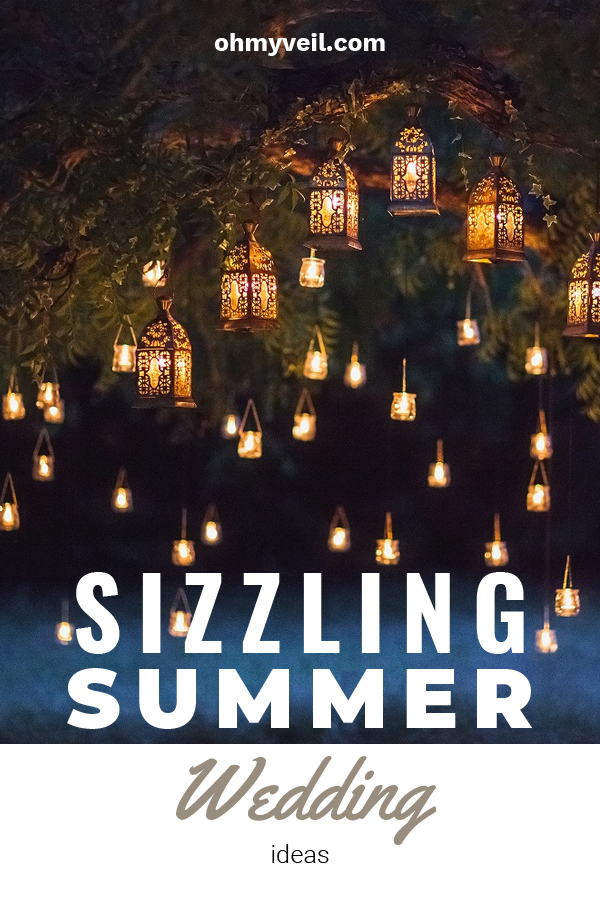 The thought of a summer wedding really tickles my fancy, and it always has! I can't help but envision gorgeous floral arrangements, mason jars filled with crisp lemonade, and a bright color scheme when thinking about summer weddings. After all, if the weather cooperates, a summer wedding could be absolutely dreamy. Check out a few of my favorite summer wedding ideas below!
Summer Wedding Ideas
The Food
Isn't the food the most important part of virtually any gathering? When planning your summer wedding, I suggest that you try typical serving "typical" summer foods. For example, I think barbecued kabobs are the perfect food staple for summer (other than burgers and potato salad, of course) and they're sure to please guests. You could serve fruit, dessert, and appetizers on kabobs and your guests will be pleased with how easy it is to walk around eating said kabob.