The thought of a summer wedding really tickles my fancy, and it always has! I can't help but envision gorgeous floral arrangements, mason jars filled with crisp lemonade, and a bright color scheme when thinking about summer weddings. After all, if the weather cooperates, a summer wedding could be absolutely dreamy. Check out a few of my favorite summer wedding ideas below!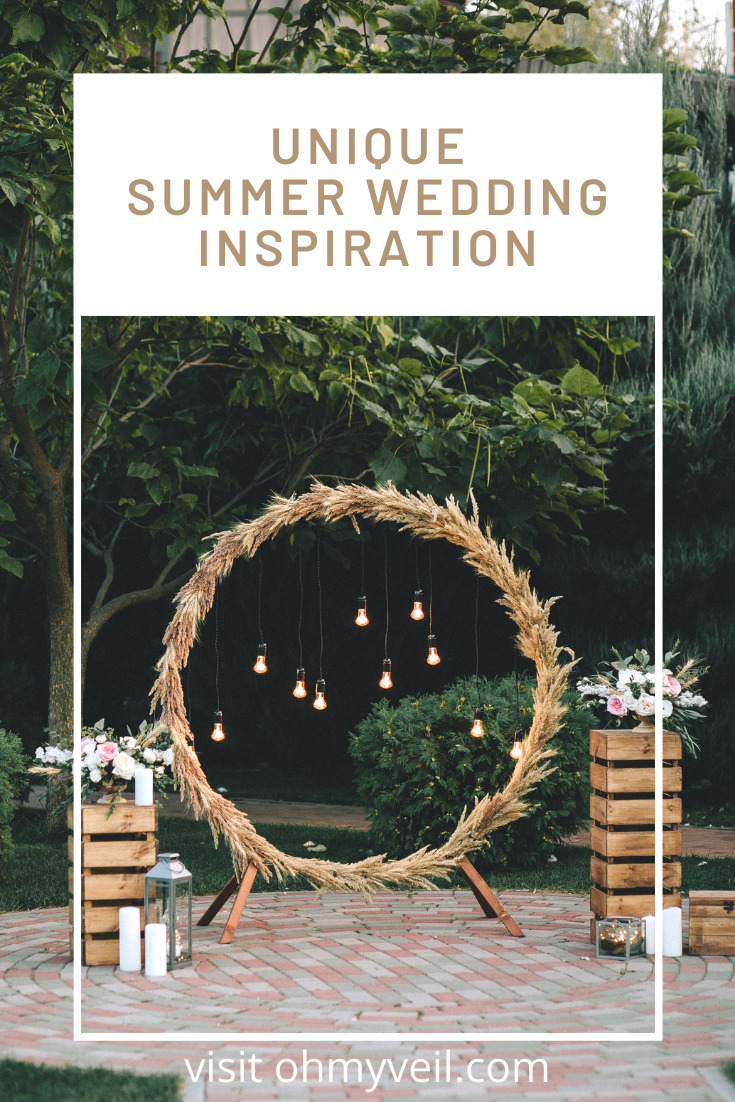 Summer Wedding Ideas
The Food
Isn't the food the most important part of virtually any gathering? When planning your summer wedding, I suggest that you try typical serving "typical" summer foods. For example, I think barbecued kabobs are the perfect food staple for summer (other than burgers and potato salad, of course) and they're sure to please guests. You could serve fruit, dessert, and appetizers on kabobs and your guests will be pleased with how easy it is to walk around eating said kabob.

Lighting
Because it's not a party until the sun goes down, am I right? When hosting an outdoor summer wedding, it can be tricky to find an adequate amount of lighting to keep the party rolling. That's why I loved this stunning idea of hanging lanterns in the trees. Not only does it make the reception space look simply magical (ambiance is everything, folks!) but you can use anything from mason jars to string lights to complete a similar look with little effort.

Beverages
Because your guests are definitely going to be a little parched after all that dancing! I used to grow up running a lemonade stand during the summers in my neighborhood, so lemonade tastes like the season to me. However, instead of just plain yellow, or pink lemonade, experiment with add-ons like thyme, rosemary, and limes. Lemonade is refreshing and definitely belongs at your summer wedding. Serve the lemonade in mason jars for a rustic feel, if that's what you are after. This is one of my favorite summer wedding ideas!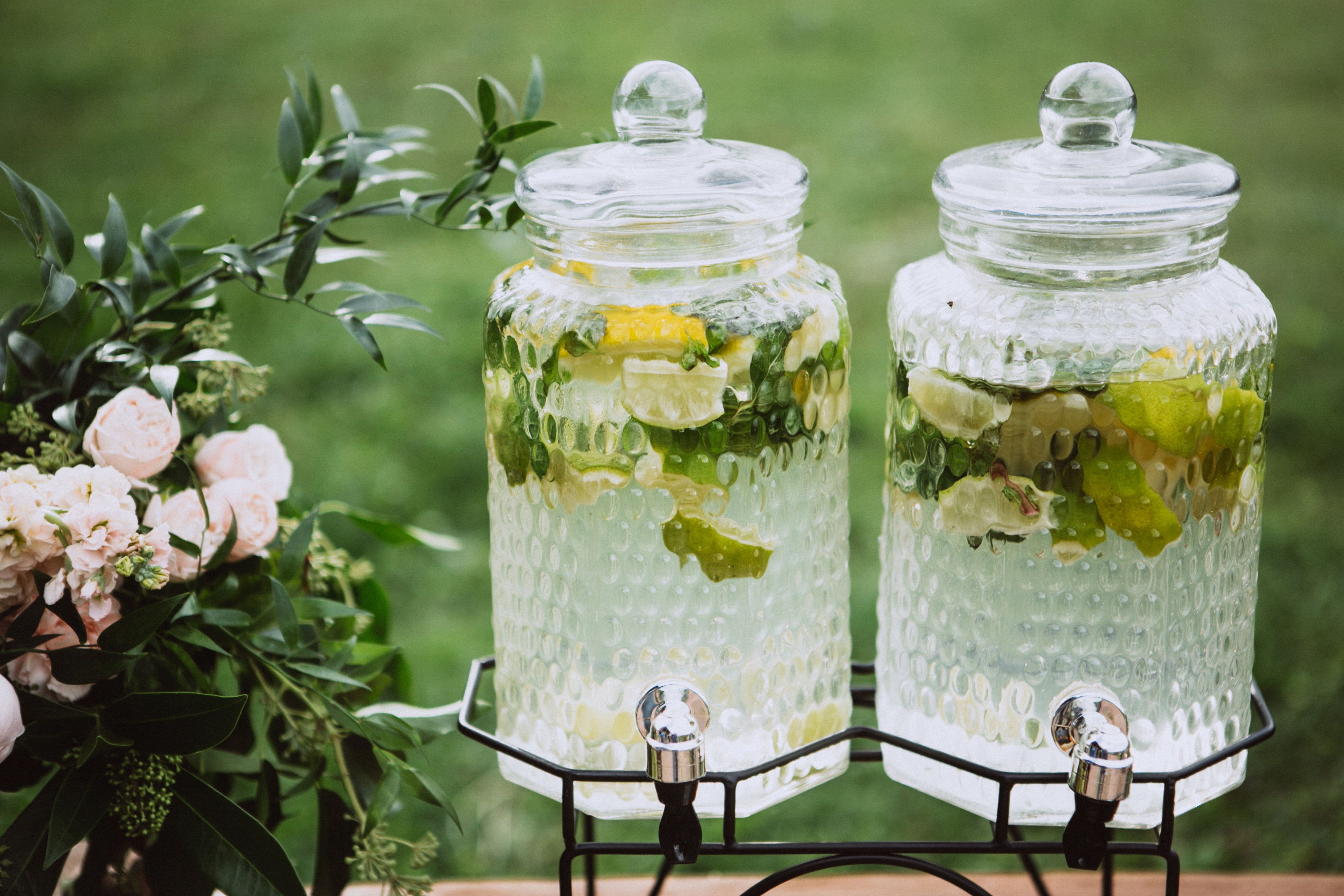 Ceremony Decor
When planning a summer wedding, it's all about using what nature gave you to decorate with. Below, the bride used the beautiful trees as an incredible lush backdrop for the ceremony. Add other natural elements like the circular wreath (doesn't this create such an incredible contrast to the backdrop?) and a few wedding flower bouquets. Imagine how gorgeous the wedding photos here were! Plus, the trees create tons of shade for the summer sun.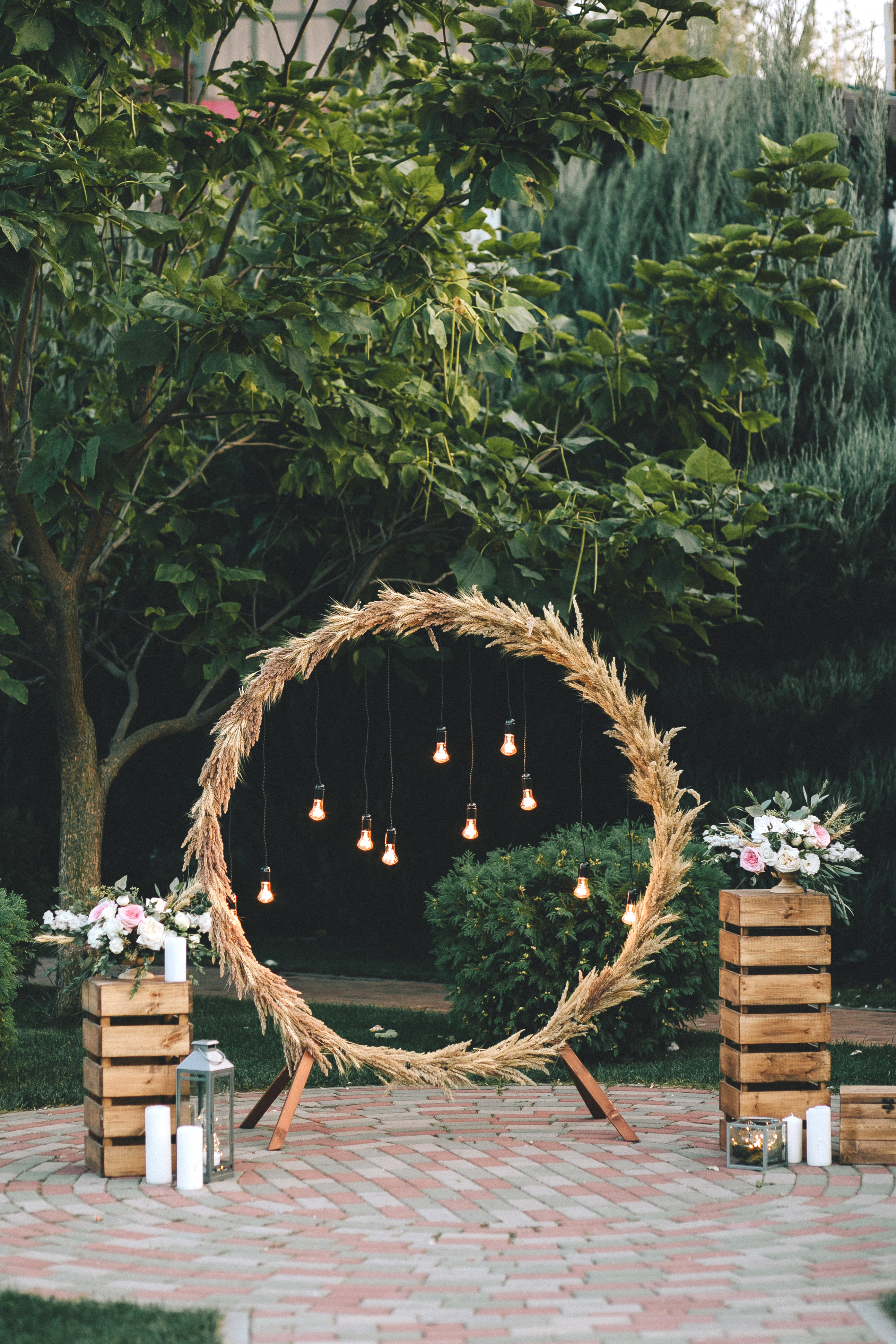 Decor And Other Accessories
If space on your tables are limited, try hanging flower bouquets in mason jars from trees around the venue. The twine adds a cool textural element, while the hanging bouquets add a certain kind of visual interest to any reception space. Think of how beautiful sunflowers, peonies, or hydrangeas would look in these! They practically scream summer!

Games To Play
When I plan summer weddings, I like to convince the bride to choose an outdoor location–just as long as it isn't too hot! When you have beautiful summer weather, why not showcase it in every kind of outdoor event? However, I've noticed that when planning outdoor weddings, outdoor games are a crucial part of the fun. After all, no one wants to just stand around on grass! Fun outdoor games to include in a summer wedding are: Twister, Jenga (as played below, with a huge set!), horse shoes, cornhole, and more!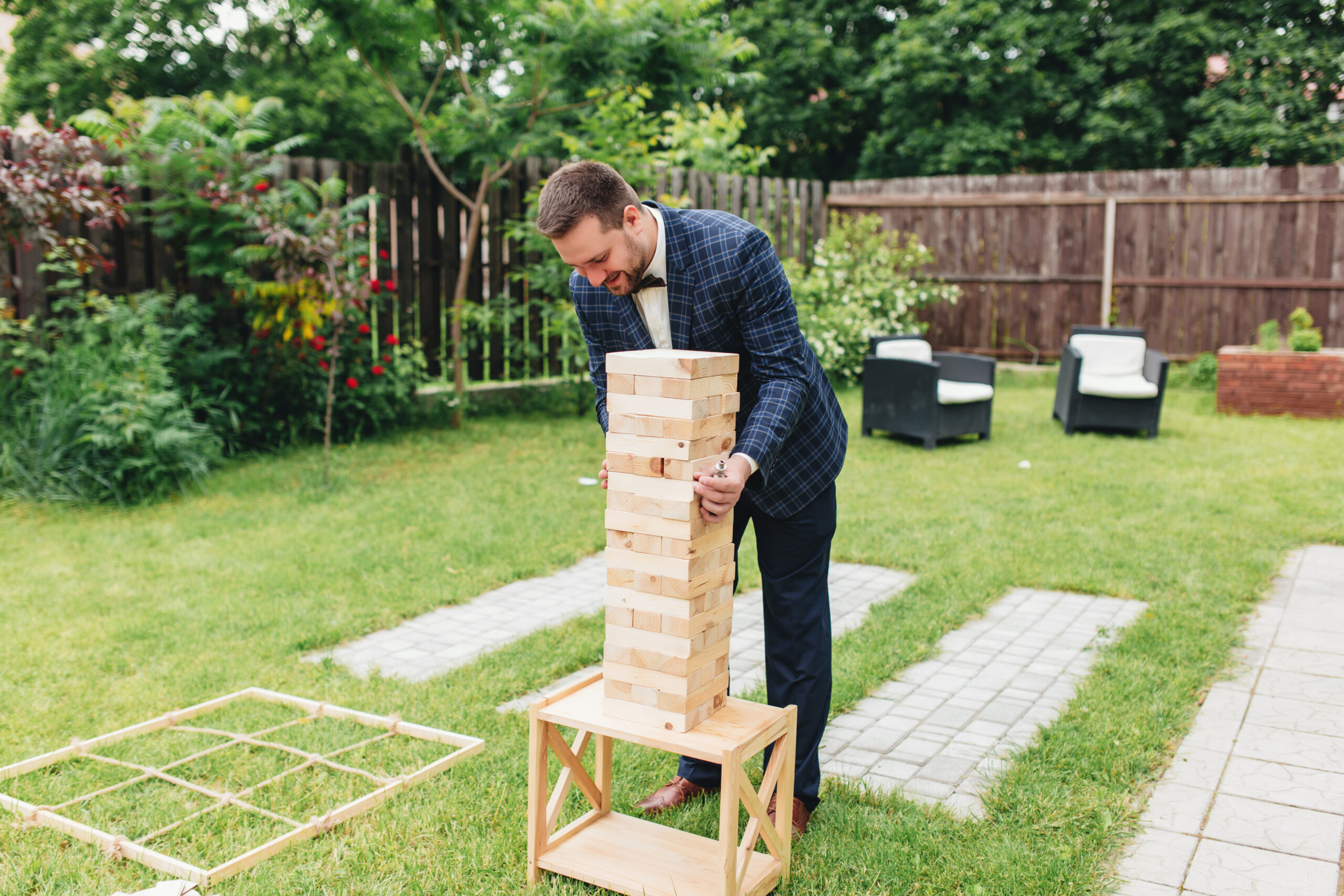 Check out these other tips and tricks for your big day:
12 Signature Cocktails to Serve at Your Reception