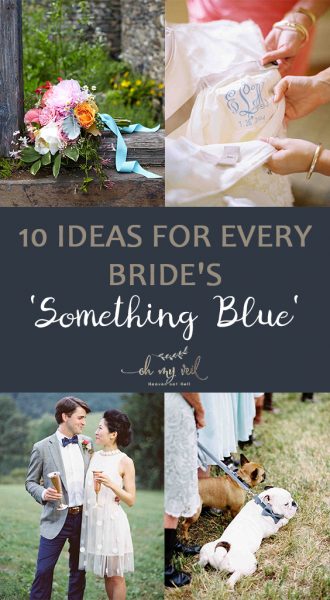 Every bride-to-be knows the age old "something old, something new" rhyme! If you are supersticious, or if you just like the thought of incorporating a few traditional elements into your wedding, here are 10 things that could work perfectly as your "something blue!"
1. Blue Bouquets- Incorporate a blue ribbon, or a variety of blue flowers into your bouquet for a quick splash of blue.
2. Borrow Jewelry- Does your Mom (or grandma!) have a blue broach or a set of blue earrings? Ask if you can borrow them to wear on your big day. That way, it counts as something borrowed AND something blue.
3. Subtle Sewing- Add 'something blue' to your wedding dress without distracting from it! Sew a blue ribbon (fit with your groom's initials!) into the inside of your dress skirt. See how they did it at Martha Stewart Weddings.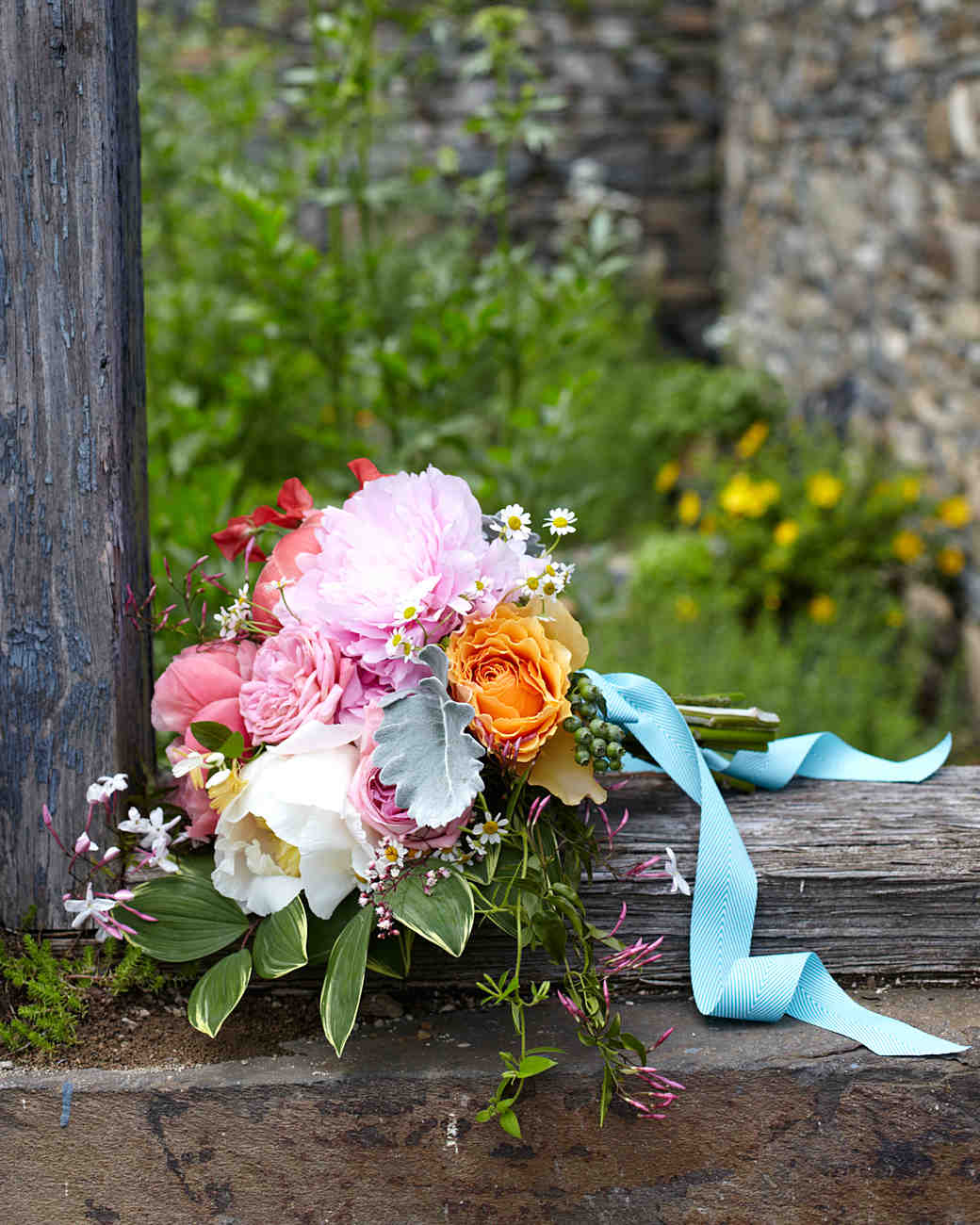 4. Embroider in Blue- See if you can talk to your seamstress about doing something similar to this! Have them embroidery your initials, wedding dates, or whatever else into the bodice of your wedding dress. Blue thread is a must!
5.Slip on Some Shoes- When picking out your wedding footwear, see if you can find something that you like in a shade of blue. They'll create a beautiful contrast when poking out from underneath your white gown!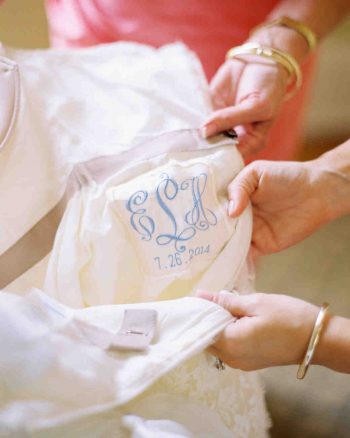 6. Don't Forget About His Kicks- Change out the laces on your honeys shoes with colored blue ones instead! The color is subtle, but it can look great! Idea from Hugo Boss.  Additionally, outfit your groom with a blue bow tie, or even a blue pair of trousers!
7. Don't Forget About Your Bridesmaids- Outfit each of your bridesmaids in a slightly different shade of dress. They'll love being able to personalize their looks, and you'll love all of the blue!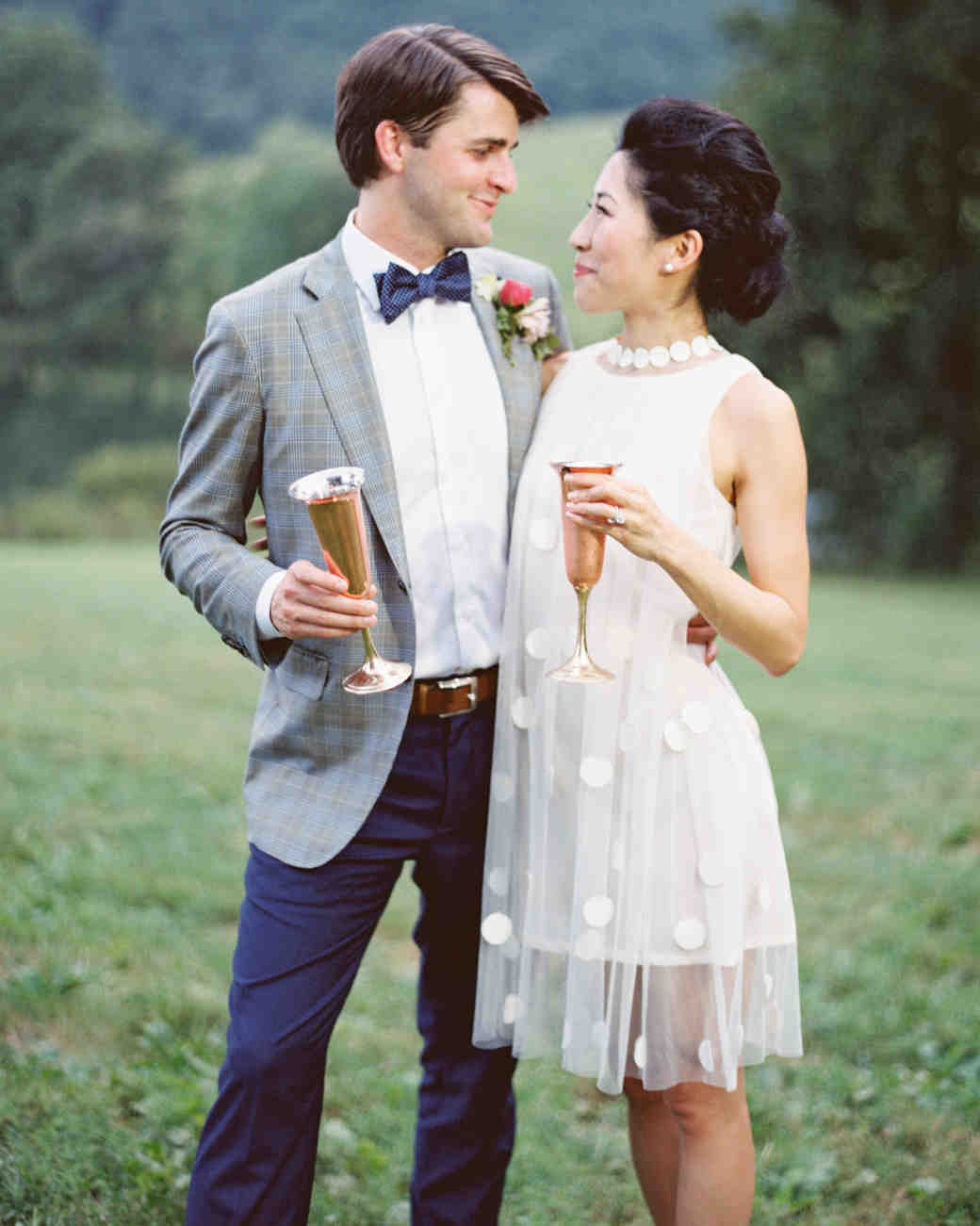 8. Outfit Your Pooch- If your pup is making an appearence at your wedding, give them a few blue baubles! Use a blue leash, and dress him up for the occassion with a bowtie.
9. Dress Up With Dad– If your Dad is walking you down the aisle, see if you can't convinve him to sport a blue suit for your big day! It shouldn't be too hard to convince him!
10. Go Crazy for Cake- Think outside the cake…box…for your wedding! Instead of using white icing, see if you can't add touches of blue here and there. You'll be glad that you did!