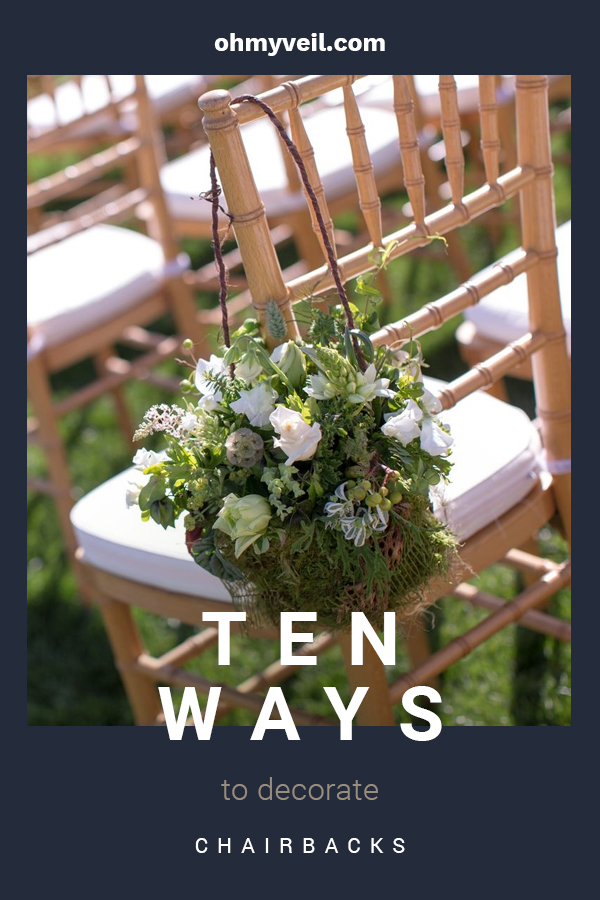 It's so fun to add decorative elements to a wedding! One of my favorite things to decorate is the chairbacks. Purely because there are TONS of them and there are TONS of different ways to decorate them so they look amazing for your big day. Check out these ten ways to decorate your chairbacks. These decor ideas for chairbacks are easy and they look great.
Ten Ways To Decorate Chairbacks
Mason Jar Floral Arrangements
Fit for any wedding, rustic or not, mason jars (with handles!) are the perfect thing to place on a wedding chairback. Fill with flowers or other varieties of greenery for an effortless look that will be enjoyed by all. You can hang an arrangement from each of your chairs, or you can choose to only do it to the chairs surrounding the aisle. Either way, it will look gorgeous no matter what. This is one of my favorite decor ideas for chairbacks!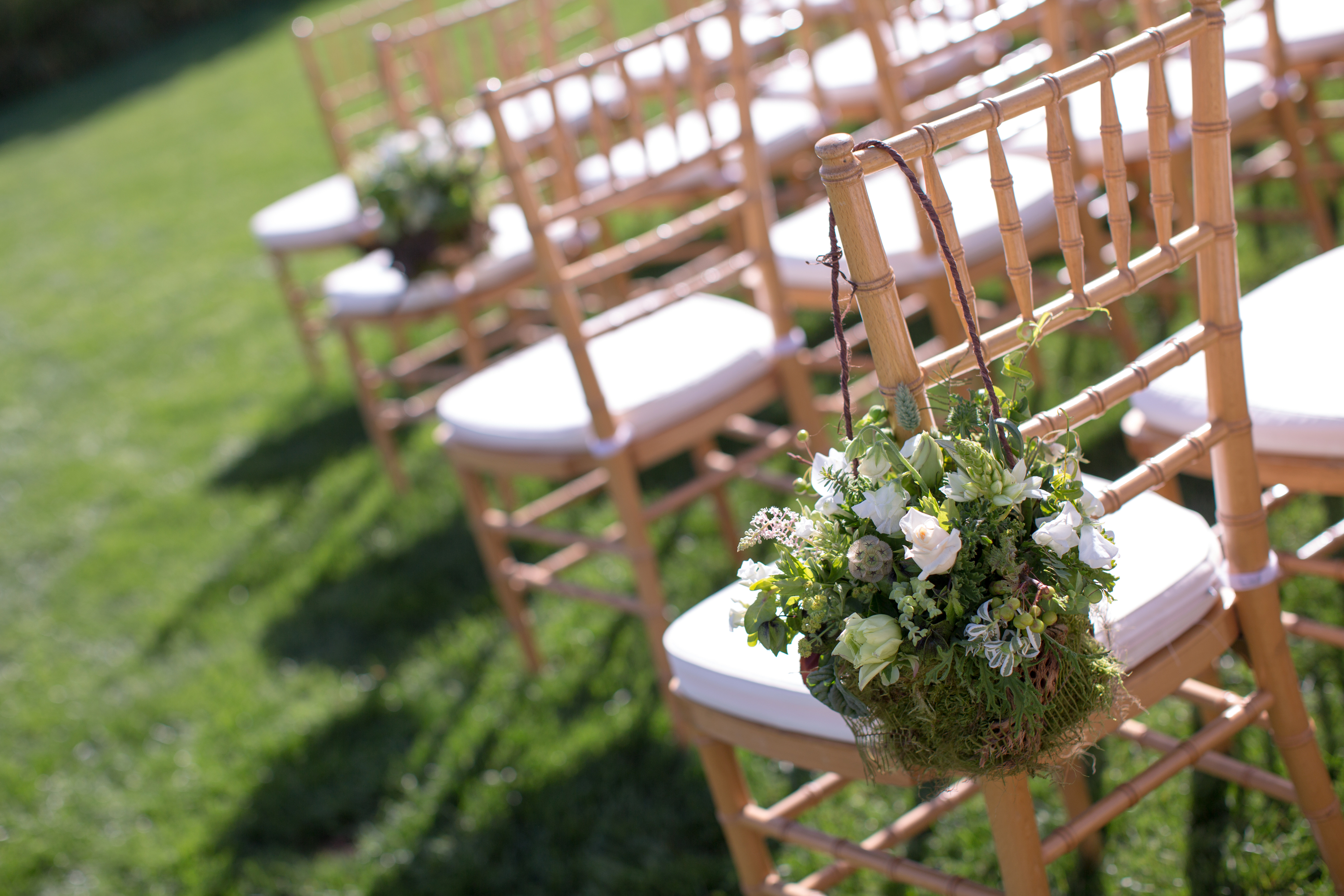 Classic Chair Covering (With Some Greenery)
Go for a classic chair covering with modern elements like the bright gold of the sash and the sprig of greenery. Invite all of your bridesmaids over to your venue the day before to help get all of the chair sashes tied. Classic wedding decor ideas like this will always be in style.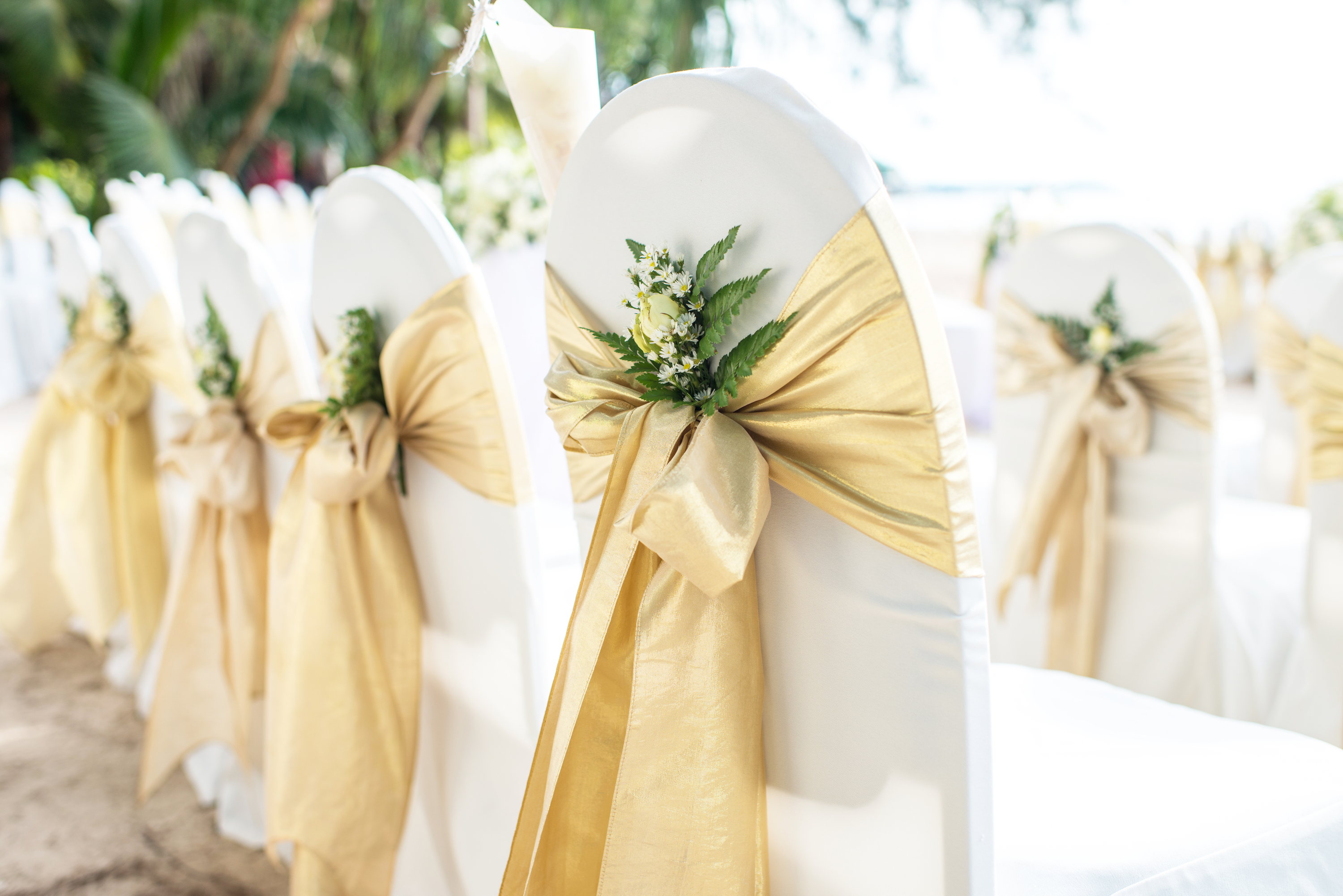 A Single Rose
Keep things simple and incredibly elegant by attaching a single rose to each one of your chairbacks. Romeo and Juliet would definitely approve of this romantic gesture. After all, "a rose by any other name would smell as sweet."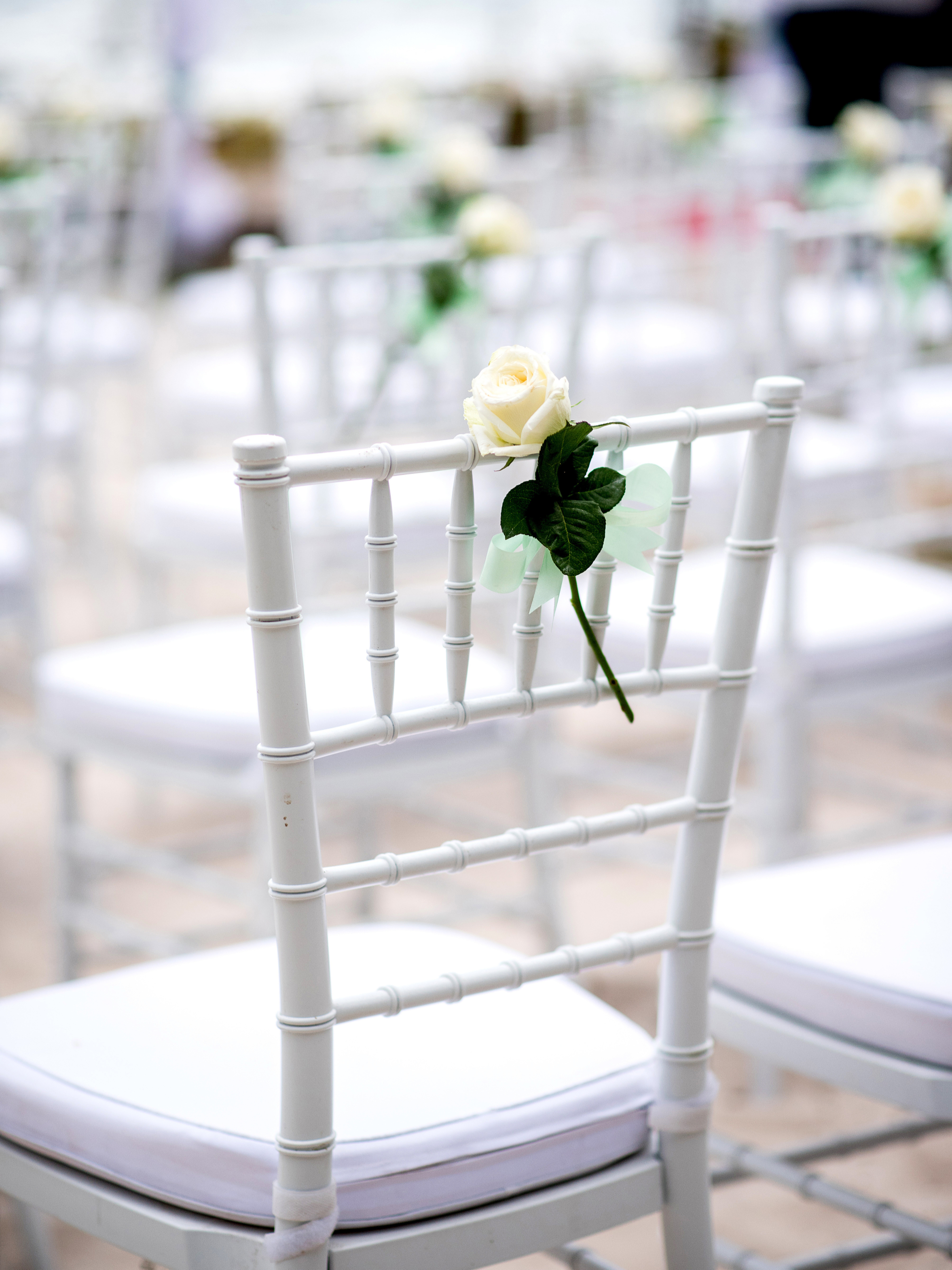 Flower Bouquets
If you have the budget to cover such gorgeous chairback flower bouquets like in the photographs below, why not do it? Have your floral designer also incorporate ribbon into the arrangement because it'll look wonderful billowing in the wind. Doesn't this photograph beautifully?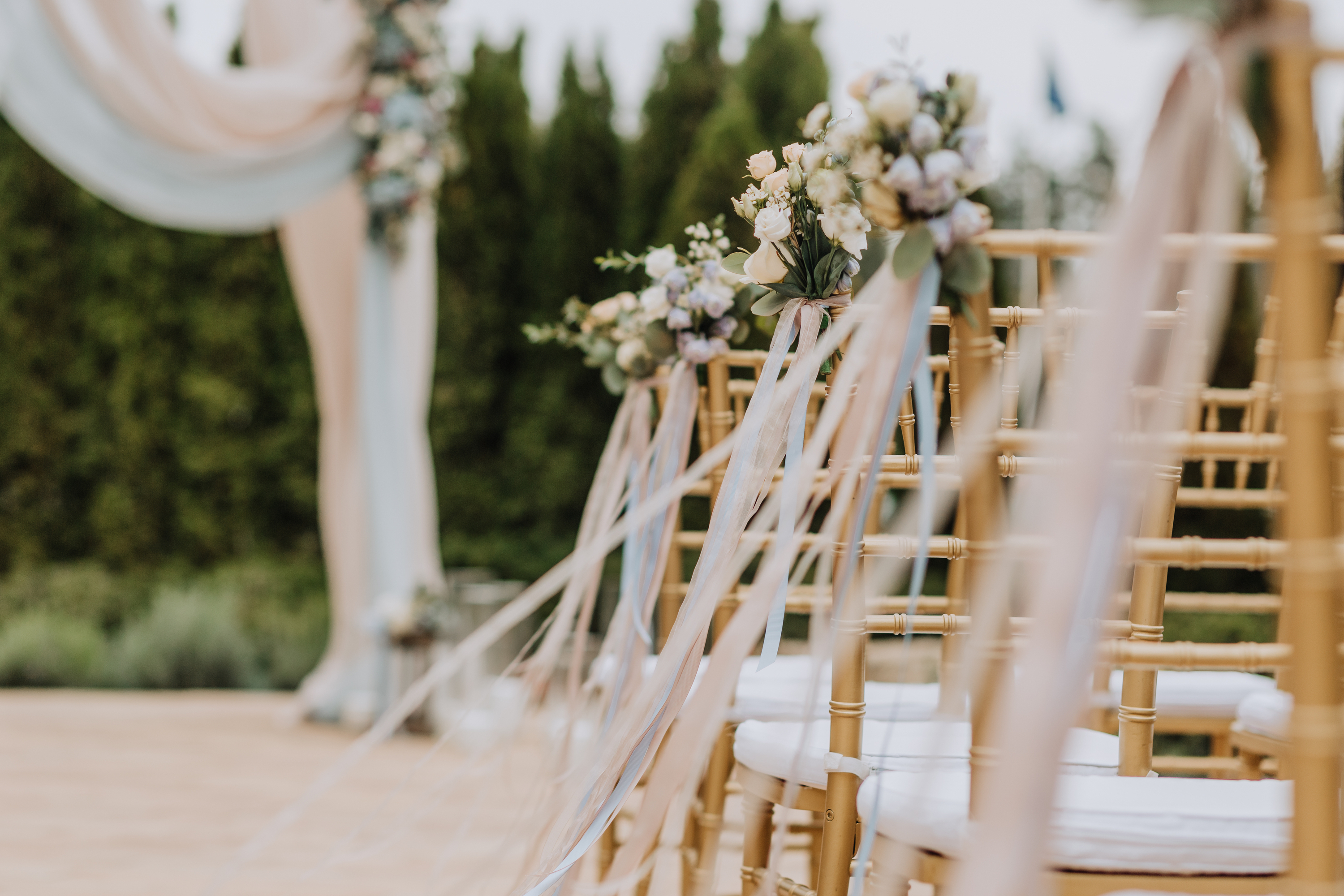 Signage For The Happy Couple
Though this only works for the chairbacks of the bride and groom, I love the idea of doing something similar at the next wedding I plan. Again, think of how great these kinds of photos will turn out!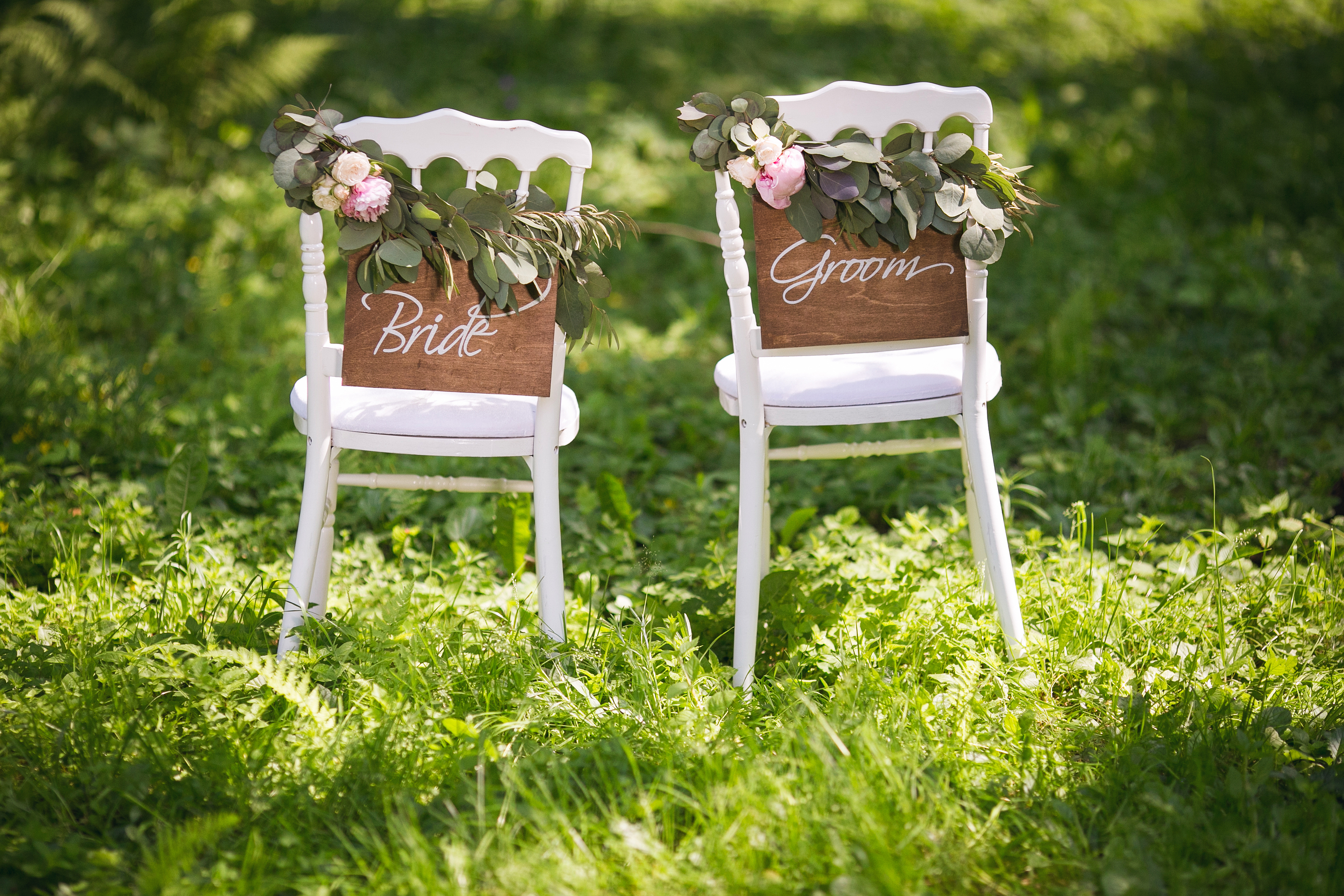 Rustic Coverings
Going for more of a rustic theme for your wedding? Not to worry, this chairback idea is just the thing! Highlight ordinary white chairbacks with a burlap and lace sash. Finish things off with a sprig of fresh lavender for some color and a fresh aroma.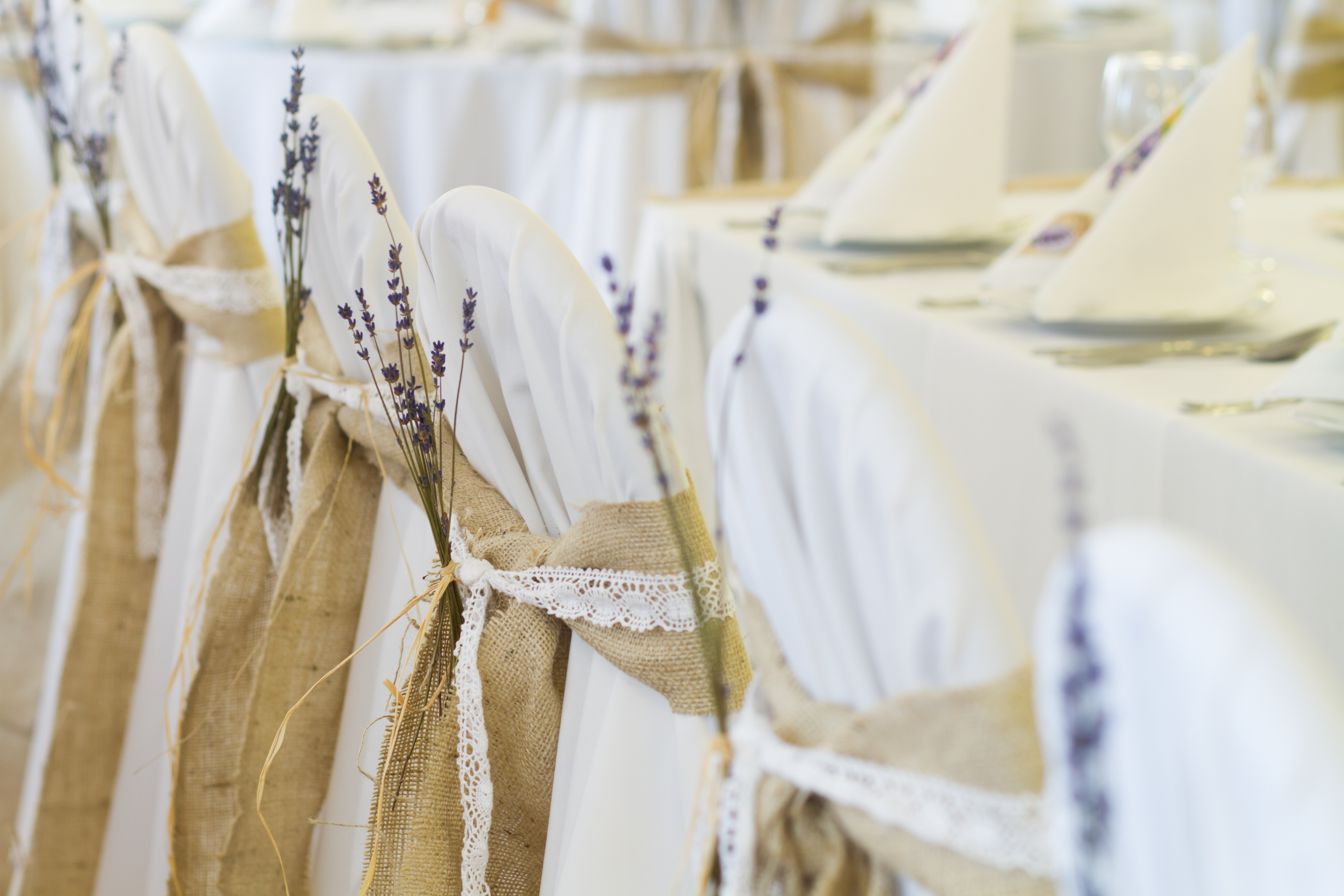 Simple and Sweet
Have your florist create small heart-shaped wreaths that could be easily attached to all of the chairbacks at your wedding. I love subtle touches like this!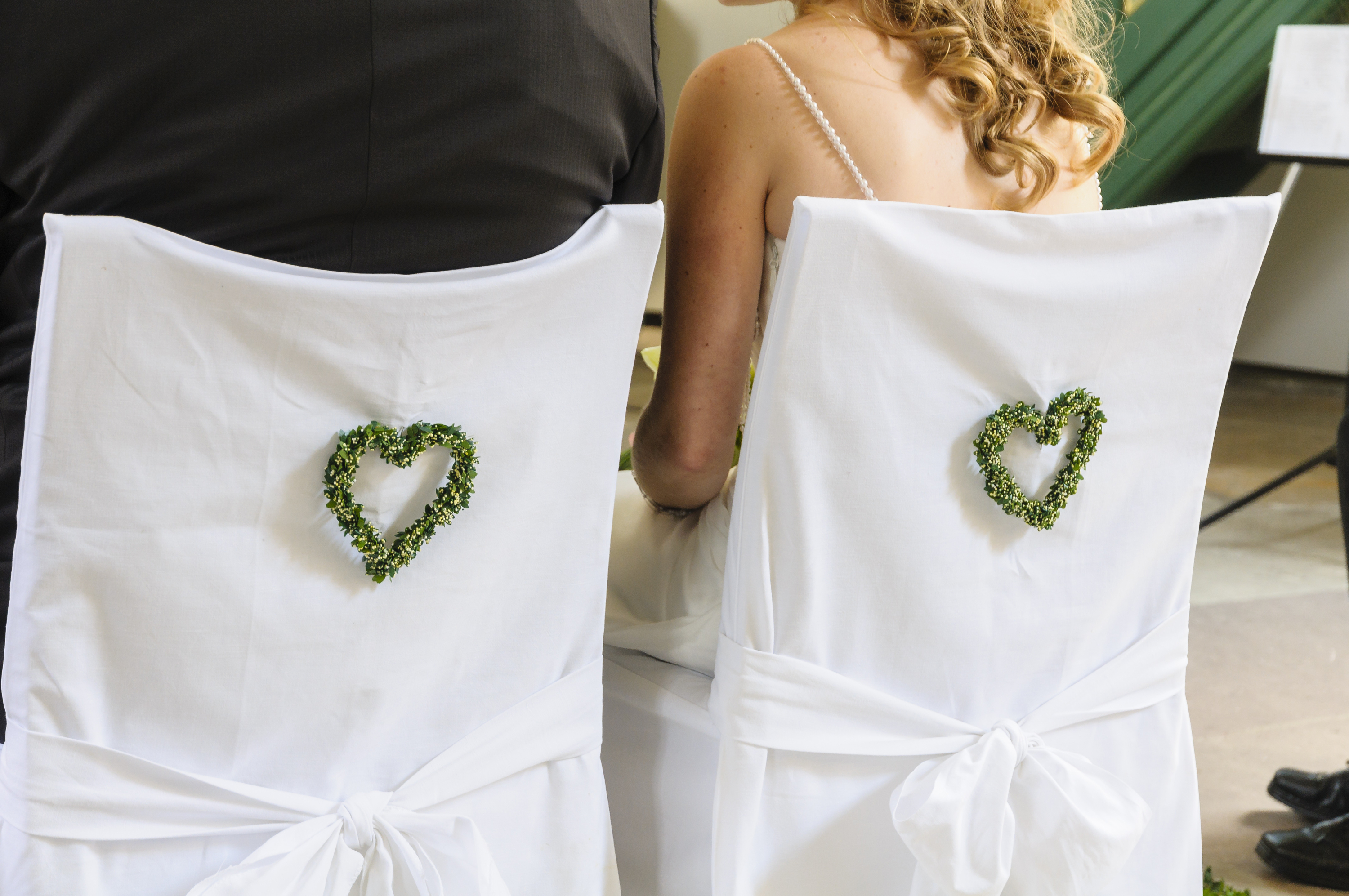 Tying The Knot
Again, this adorable idea would look amazing on the backside of the bride and groom's chairs, or it could even be tweaked to fit on all of the chairs for your wedding. I love the significance of the tied knot!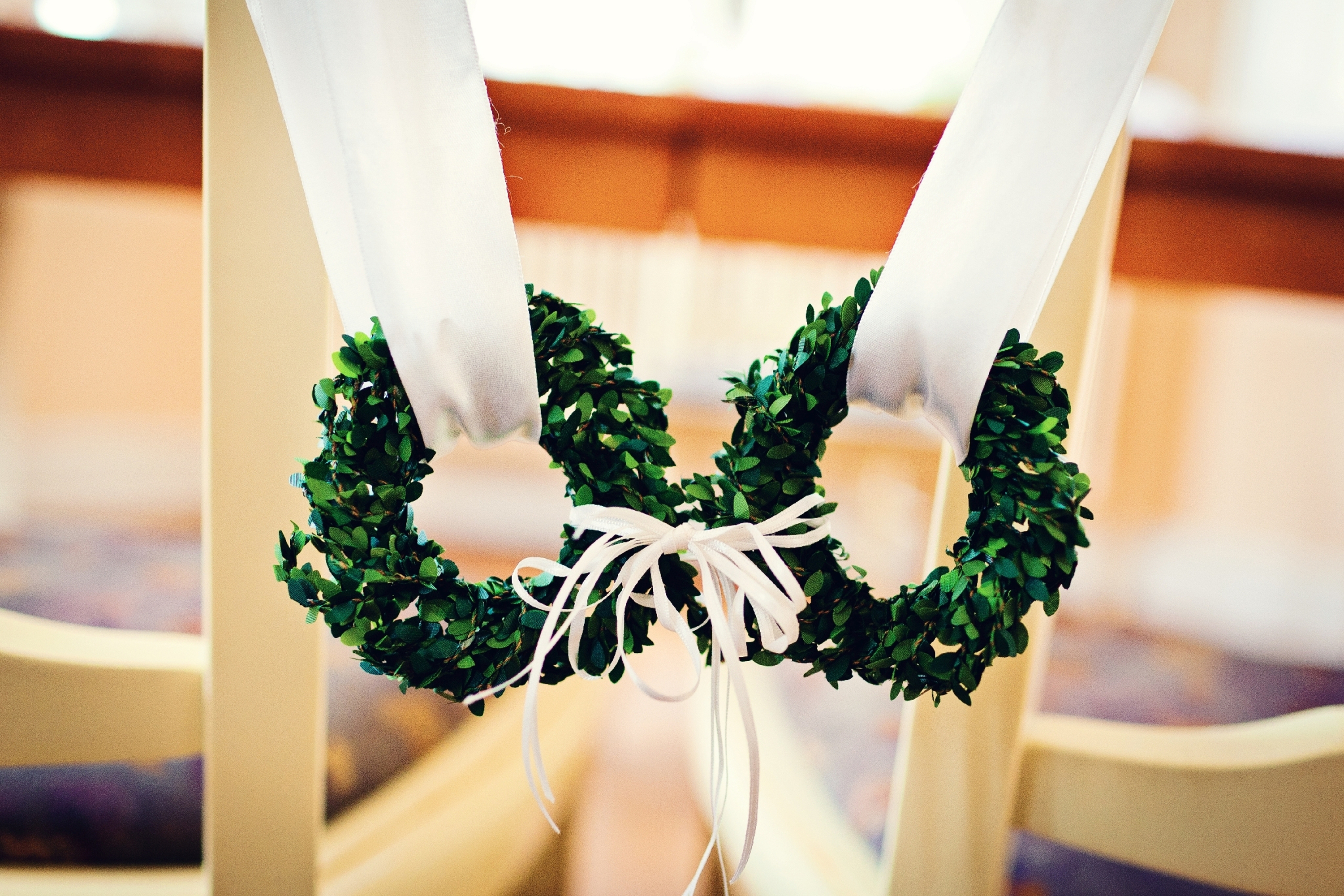 Floral Touches
If you love the idea of florals on the chairbacks, but didn't like the idea of having bouquets made, have little floral wreaths made instead. Place them strategically on the corners of the chairs and encourage your guests to turn them into flower crowns when the ceremony is complete. This is one of the most beautiful wedding decor ideas!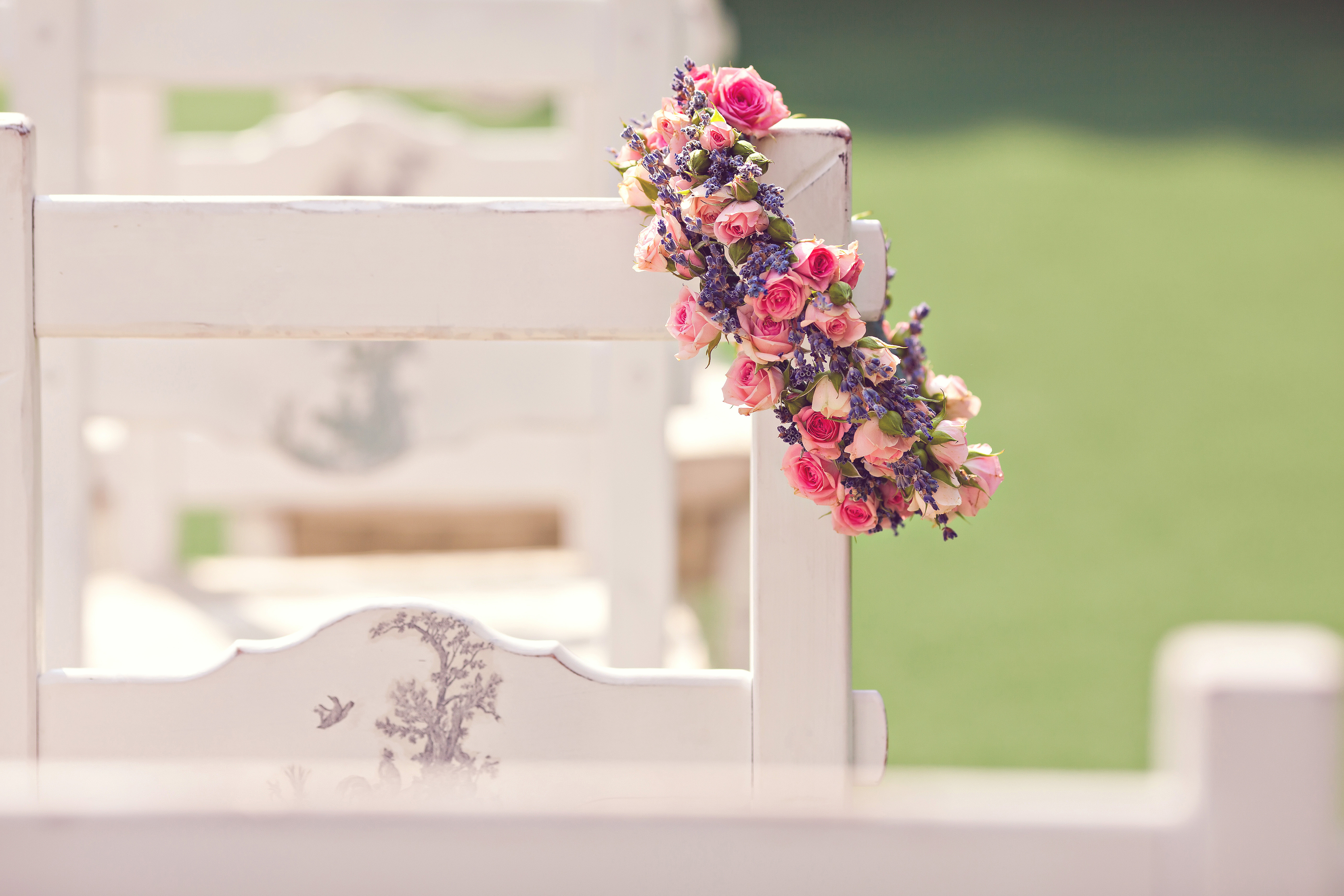 Balloons
This idea would work great for a gender reveal party as well! Tie balloons to the backs of your chairs for a fun chairback idea fit for any event.