It's always so much fun to see how my brides experiment with makeup on their wedding day. It's truly amazing how their personalities just shine through with stuff like this! However, if you are planning a winter wedding, you might want to consider a different look than, say, you would in the summer months. Here are some gorgeous winter wedding makeup ideas, perfect for any kind of bride and style.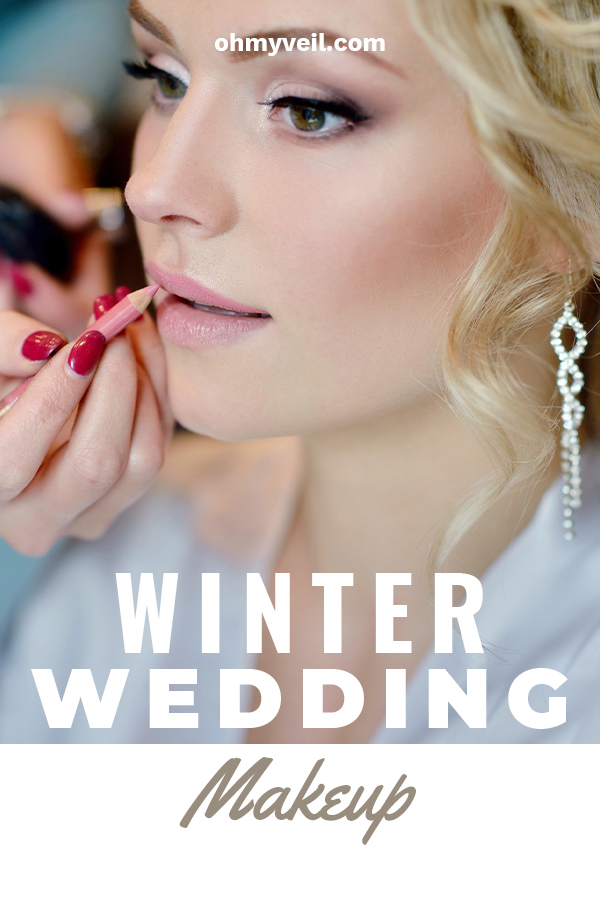 Winter Wedding Makeup Brunettes
Natural Smoky Eye: Nothing looks more gorgeous on brunette brides than a subtle smoky eye. Don't pick anything too heavy or loud, as this might distract from the rest of your look. Pick natural tones that won't overwhelm.
Pink Eyes and Bold Blush: Light pink and blush tones look seriously incredible on anyone with brunette hair, and I have yet to see something that would prove otherwise. Go for a romantic look on your wedding day and pair light pink eye shadows with a rich blush. A little color in the cheeks is always good!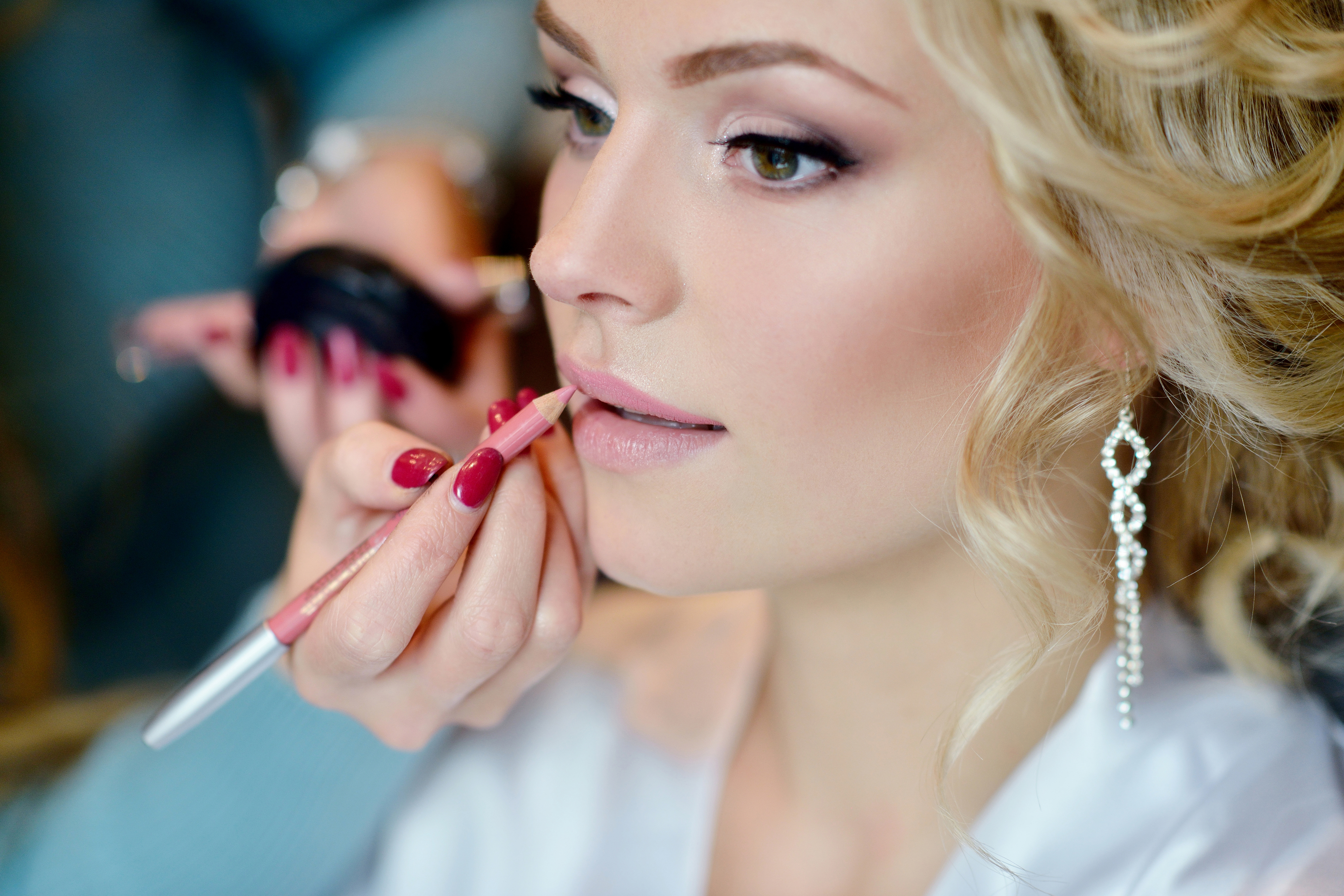 Winter Wedding Makeup Blondes
Highlighted Cheeks: Add a bit of sunshine to your look by highlighting your cheeks. This is part of my makeup routine every morning, and I really do think it helps to make me look more sunkissed. Perfect for blondes in the winter! Complete the look with long eyelashes and a subtle shadow.
Cat Eye: A good cat-eye always looks incredible, even if you are planning a winter wedding! The cat-eye does works well to make your eyes look more open and awake. However, because the cat eye is so bold and dramatic, I recommend keeping everything else a little more neutral.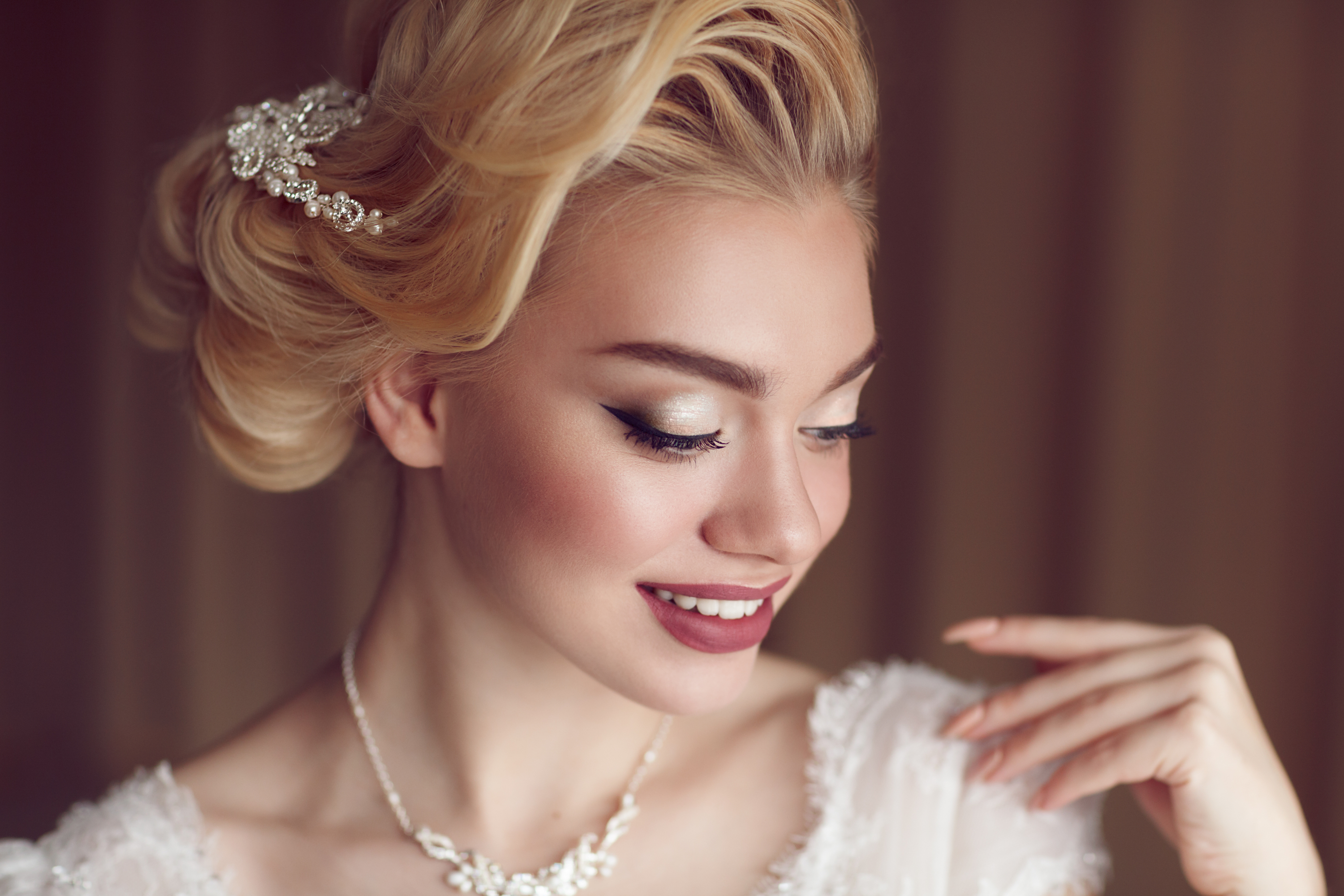 Winter Wedding Makeup Blue Eyes

 
Burgundy Eye Shadow: If you are looking for a seasonally appropriate eye shadow look that meshes well with blue eyes, this is just the thing. Pick a burgundy eye shadow for a rich and elegant look that you (and your guests) will love.
Glitter Liner: This is definitely a look that will leave an impact! Line your eyes with glitter liner (in your desired color) for a look that will certainly turn heads.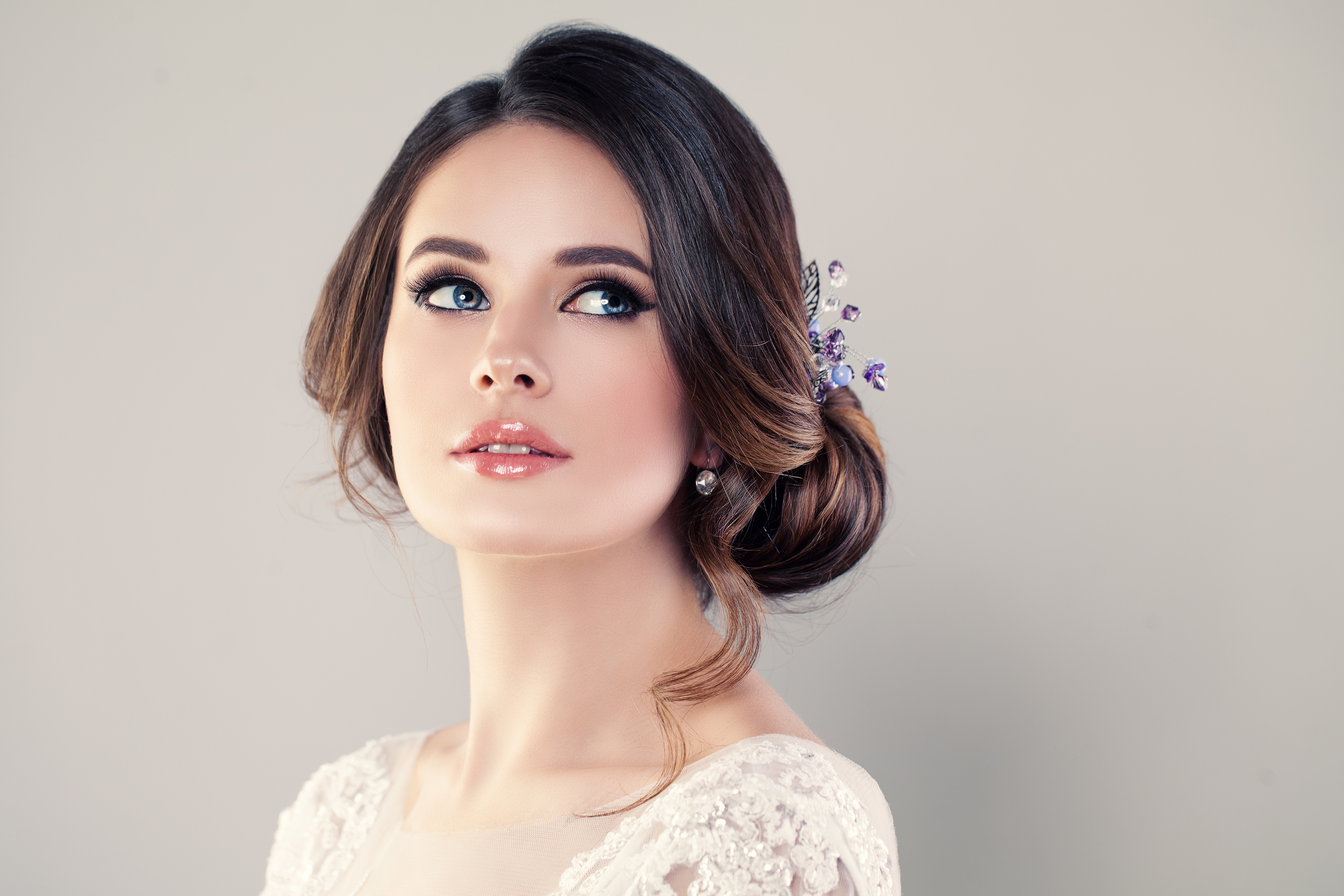 Winter Wedding Makeup Natural
Natural eye shadow: Make your eyes really pop with natural brown, gold, and nude tones. You could even create an awesome smoky eye, that isn't too overwhelming, with these tones. 
Shimmery Shades: It can feel like you don't have a ton of options when it comes to natural makeup. Fortunately, you can pick items with a bit of shimmer to give your look the desired "oomph." Find a shimmery eye shadow and lip shade!