One of the hardest parts of planning a winter wedding, so I'm told, is finding beautiful winter wedding dresses to keep you warm, especially if your ceremony is taking place outside! One of my closest friends tied the knot a few days before Christmas, and her arms actually turned purple while she was out in the snow taking photographs! If you're worried about staying warm during photography, you should consider one of these fabulous winter wedding dresses. They'll keep you warm and you'll look HOT!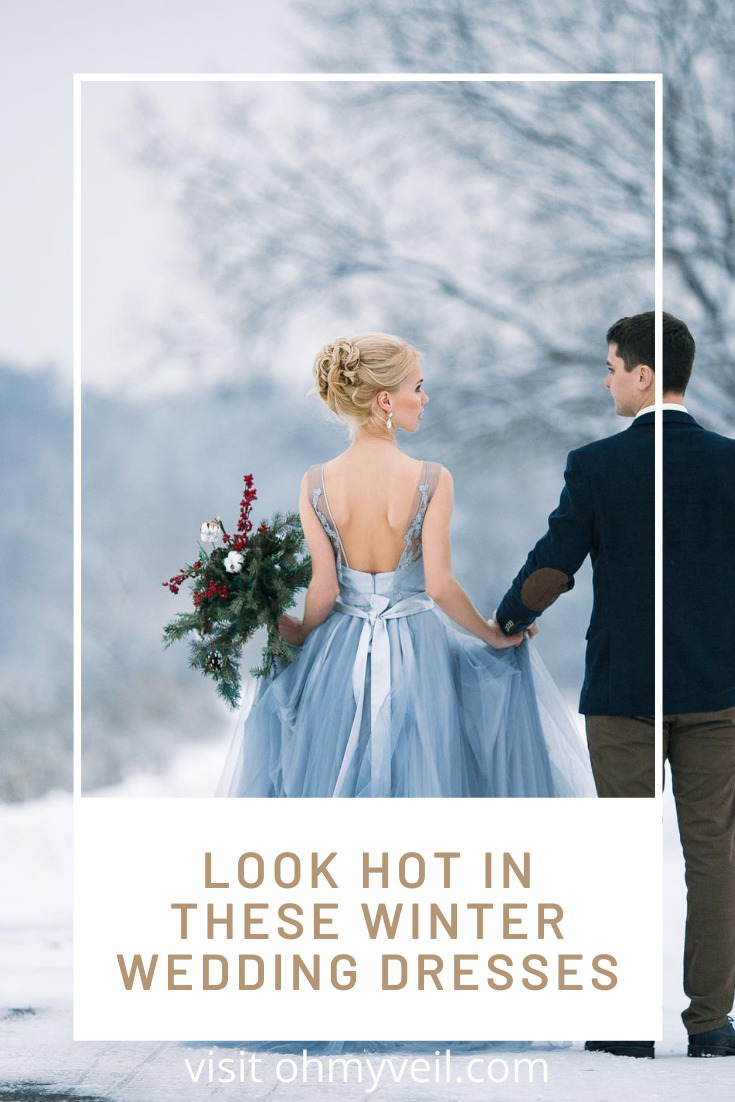 Winter weddings and red just go together. Whether you add hints of red to your flower bouquet, or you wear an actual red gown, it'll be a beautiful addition to your wedding because red photographs beautifully! Not only is the color of this gown gorgeous, but the sleeves will keep you warm in any temperature.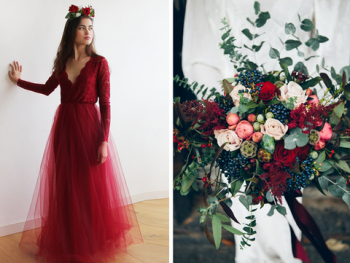 This dress is absolutely perfect for a boho chic wedding with it's off the shoulder neckline and long-sleeved finish. If you'd rather not wear an off the shoulder gown, try one with a plunging back for just-as-gorgeous detailing!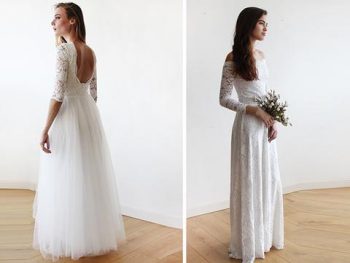 Winter weddings don't just mean white! Try incorporating light grey into your wedding for a classy touch. If you're daring, wear a grey wedding dress topped with a flower crown for your ceremony. The edgier dress would create some really cool photographs.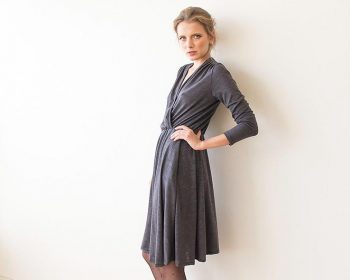 If you're extra worried about chilly temperatures, it might be a good idea to cover up with a fur jacket of some sort! This adorable fur vest will keep you warm and chic…all at the same time. This fur "bolero" could be an accessory to any wedding dress. I love the way this one looks!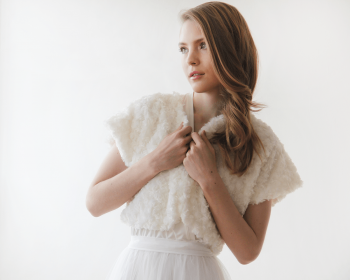 A long sleeved lace winter wedding dress is always a classic and it is a look that always flatters! I love that you can still see the plunging neckline of this dress, it adds a feminine touch while staying seasonally appropriate!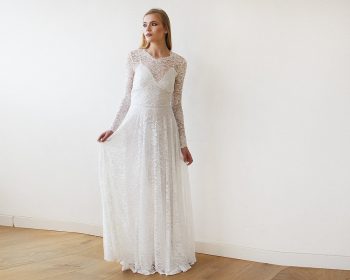 This dress is long sleeved, just like the last one, but the neckline creates a completely different look. Finish things off with a piece of ribbon tied around the waist to give the dress some shape. Accessorize with a bouquet of red flowers! This dress (from Blush Fashions) is even available in a gorgeous off-white shade!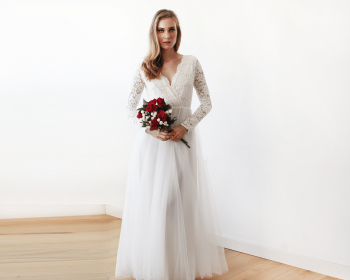 Red Gown-Blush Fashion
Off The Shoulder Gown- Blush Fashion
Grey Wedding Dress- Blush Fashion
Fur Bolero- Blush Fashion
Plunging Neckline-Blush Fashion
Long Sleeved Wedding Dress With Flowers- Blush Fashion