For 250 Guests
If you add 50 more guests to your party of 200 (still lasting around 5 hours), you should put this much alcohol on your shopping list:
450 Cans of Beer
90 Bottles of Wine
23 Bottles of Liquor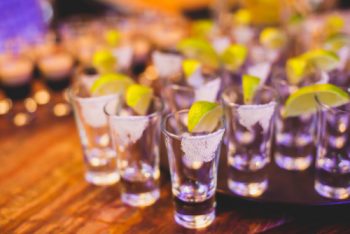 Remember, all of these wedding alcohol calculations are completely estimations! You will have to tailor the amount of alcohol you purchase based on your number of guests and length of the event! You can use this handy tool from eVite to calculate your wedding alcohol needs on an exact basis. It's a pretty safe estimation to add 75 cans of beer, 15 bottles of wine, and four bottles of liquor for every 50 guests.