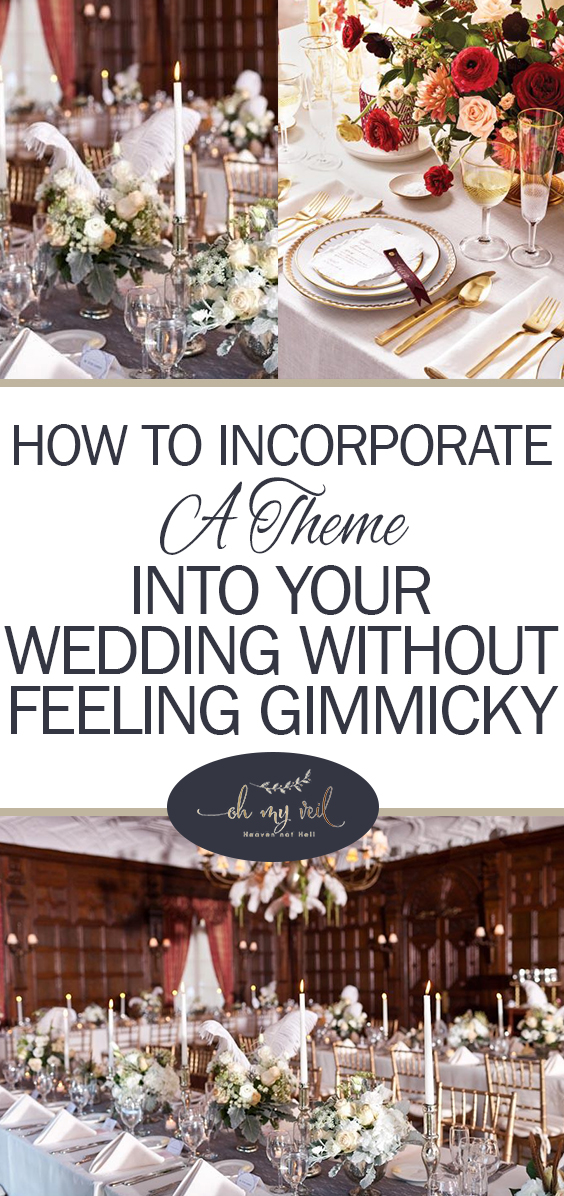 It's time to start planning your wedding. You want to start thinking of what defines you as a couple. Maybe you love a certain movie series and once a month you marathon them. Maybe a music festival is where you met and that place gives you the warm fuzzies when you think about it. These are things that obviously help define you as a couple, so why not incorporate a theme into your wedding?! Before you do it, stop, pause, and think about how you would want to really execute it. How is it going to look to your guests, in pictures 10 years down the road, etc. There are right ways and wrong ways to do a theme. Yes, at the end of the day, if it is truly what you want to do, go for it! But if you want to incorporate a theme, in a subtle way, here are a few tips.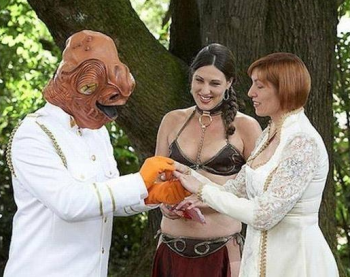 The first step is to find your theme. You want it to be something that really means something to you as a couple. It can be so tempting to pick something that only matters to you, but it really needs to be about both of you. Maybe you love gardens, music, movies, theater, books… Think about what can be most fitting for you. If I'm being completely honest, I don't know if there is a theme I haven't seen in a wedding. I was a sucker for David Tutera's My Fair Wedding and that show was FULL of themes. Alice in Wonderland, Mardi Gras, ancient Greece, everything you can think of. Don't be afraid to incorporate a theme! It helps make your wedding unique and complete true to you.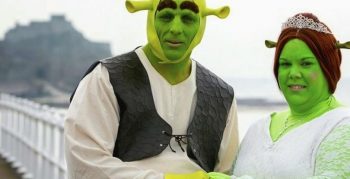 Now that you know what you want your theme to be, start thinking of ways that you can subtly include them. Maybe it's in color schemes, floral arrangements, centerpieces, or other things that aren't super flashy. I've even seen a Star Wars entrance at an otherwise country wedding. It fit them as a couple, but it wasn't too over the top. It also was fun to see the entire bridal party dueling with light sabers.  The picture below was at a Great Gatsby wedding. Can you even tell? The biggest give away for me is the feathers in a grand ballroom. I love how subdued the theme elements are.  I'm almost certain that their invites had an art deco design, the wedding dress probably had a vintage feel, and that was probably close to it! Nothing too crazy, but absolutely beautiful.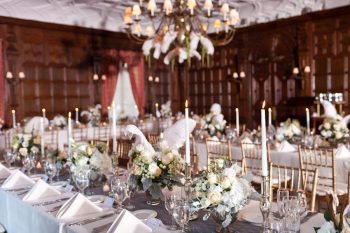 For me, it's all about the ballet. Having been raised a dancer and lucky enough to attend the ballet frequently, I am obsessed with this Romeo and Juliet themed tablescape that was showcased in Brides magazine . Honestly, just look at it! What I love about this is how nothing is in your face as far as themes go. Beautifully rich colors in the flowers, gold and maroon for place settings. It's so simple and yet so elegant. This table at it's core is the prefect backdrop for the Shakespeare masterpiece and the perfect place to eat.