When you plan your wedding and tie the knot, you probably concern yourself with wedding etiquette. Part of that etiquette is making sure you write and send thank you notes for all the gifts you receive. We can't all be great writers, so if the thought of writing out your thank you cards is stressing you out, here are some tips for wedding thank you card wording.
Wedding Thank You Card Wording
1. Close Friends & Family
These should be your easiest type of thank you note. You can mention seeing them at your wedding, how great their specific gift was, how you'll use it, and that you hope to see them again soon.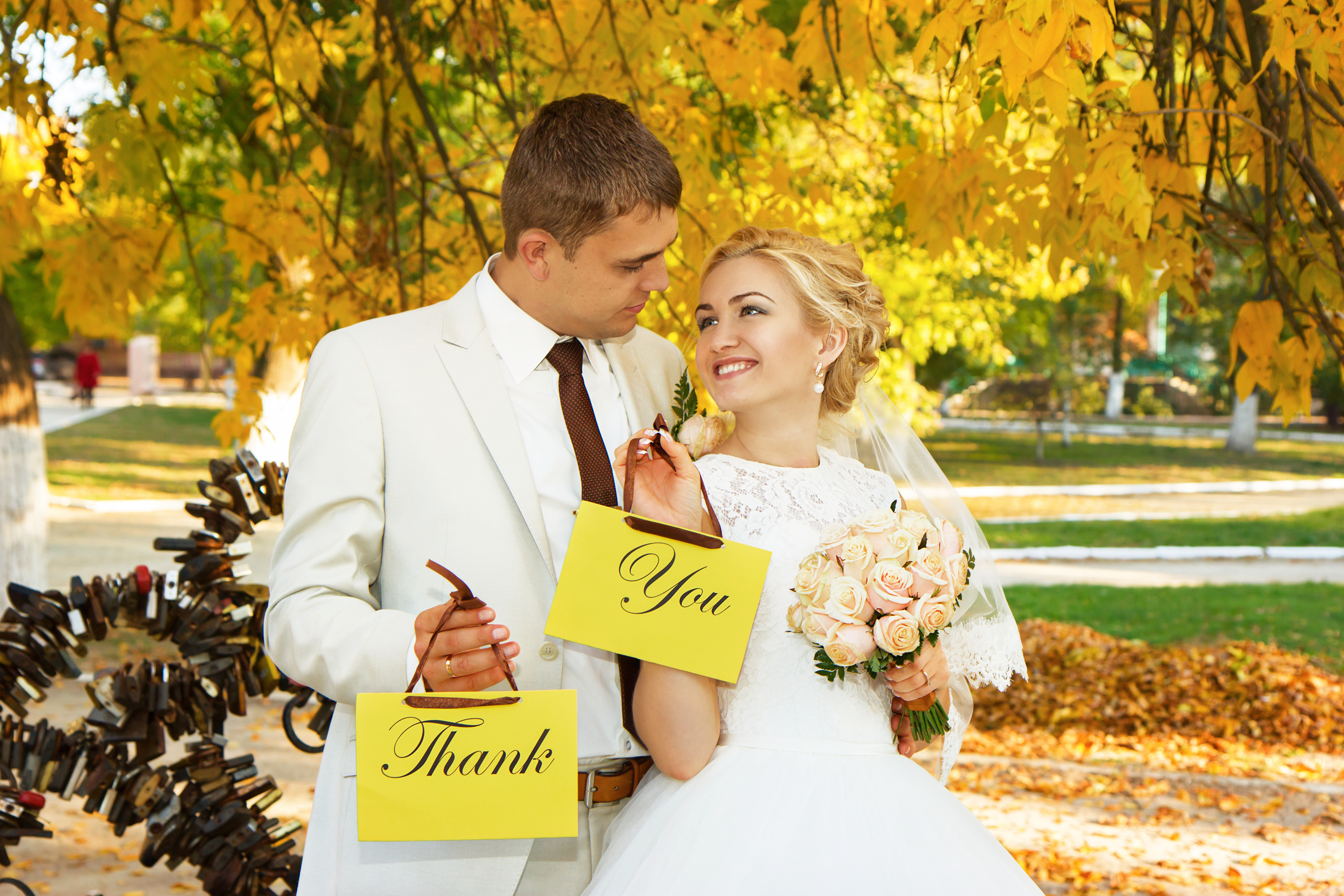 2. Cash & Gift Cards
In these cards, it's always good to tell the giver how you put their generosity to use or how you plan to use it. Did you put it toward china? Are you saving for school or a car? Tell them that.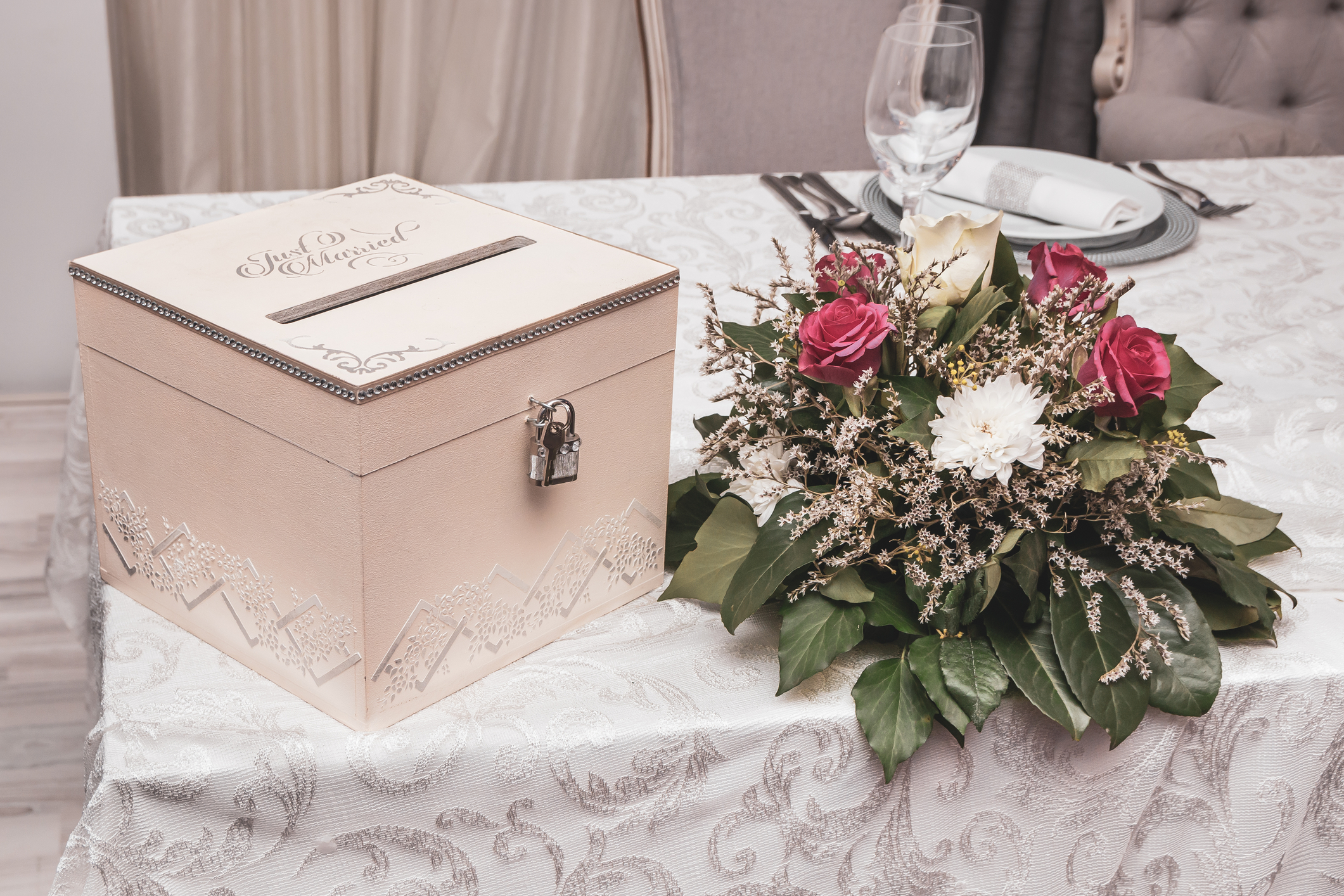 3. Someone You Don't Know Well
Tell people you don't know very well how much you appreciate their specific gift, and thank them for taking the time to choose something. If you never met them before the wedding, tell them you enjoyed finally getting to meet them.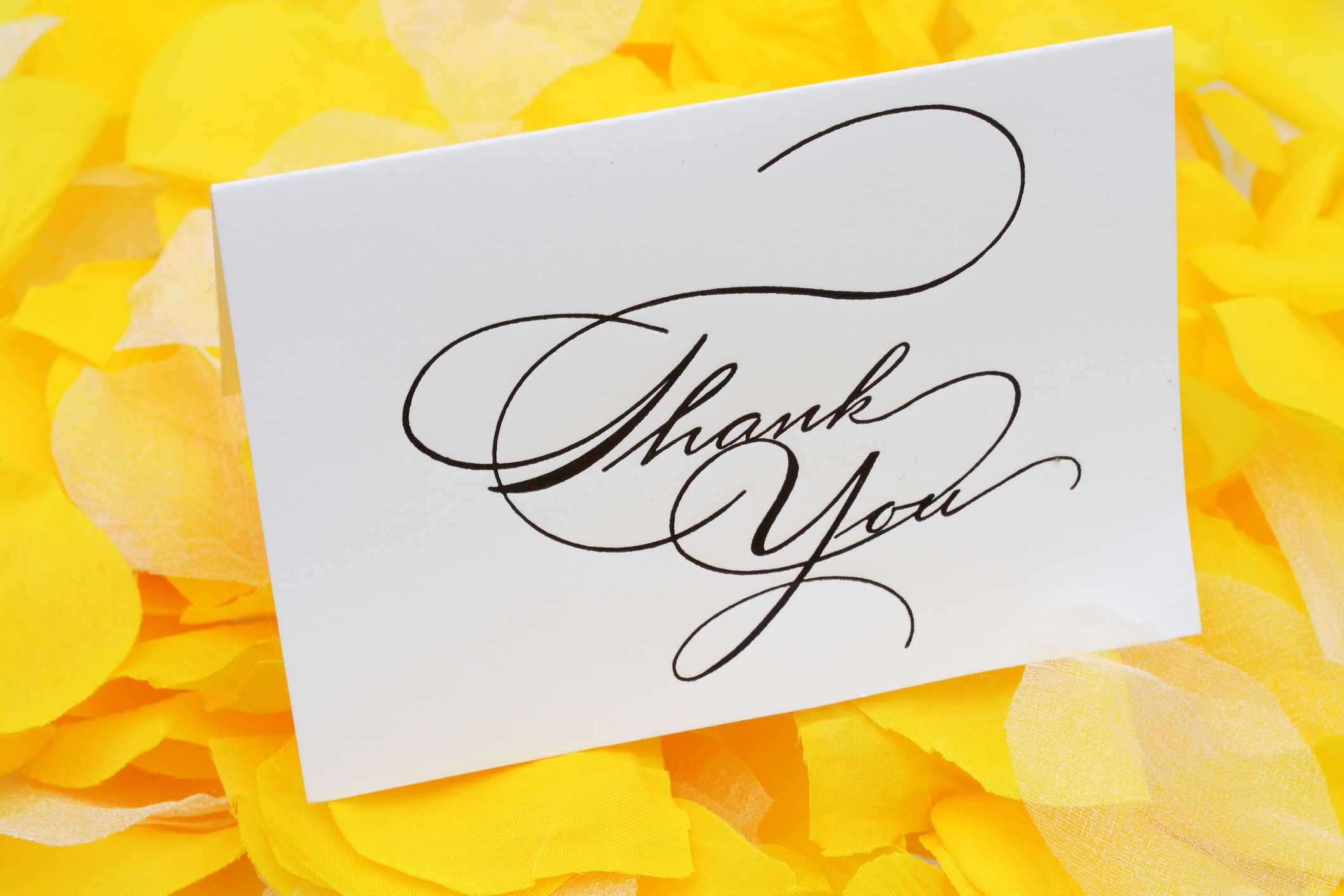 4. When You Don't Like the Gift
It can be hard to write a thank you card for a gift you're not crazy about, but you can still be diplomatic. After all, they did take the time to shop and bring or send their gift. Still mention the gift specifically and say thank you for their thoughtfulness, and leave it at that.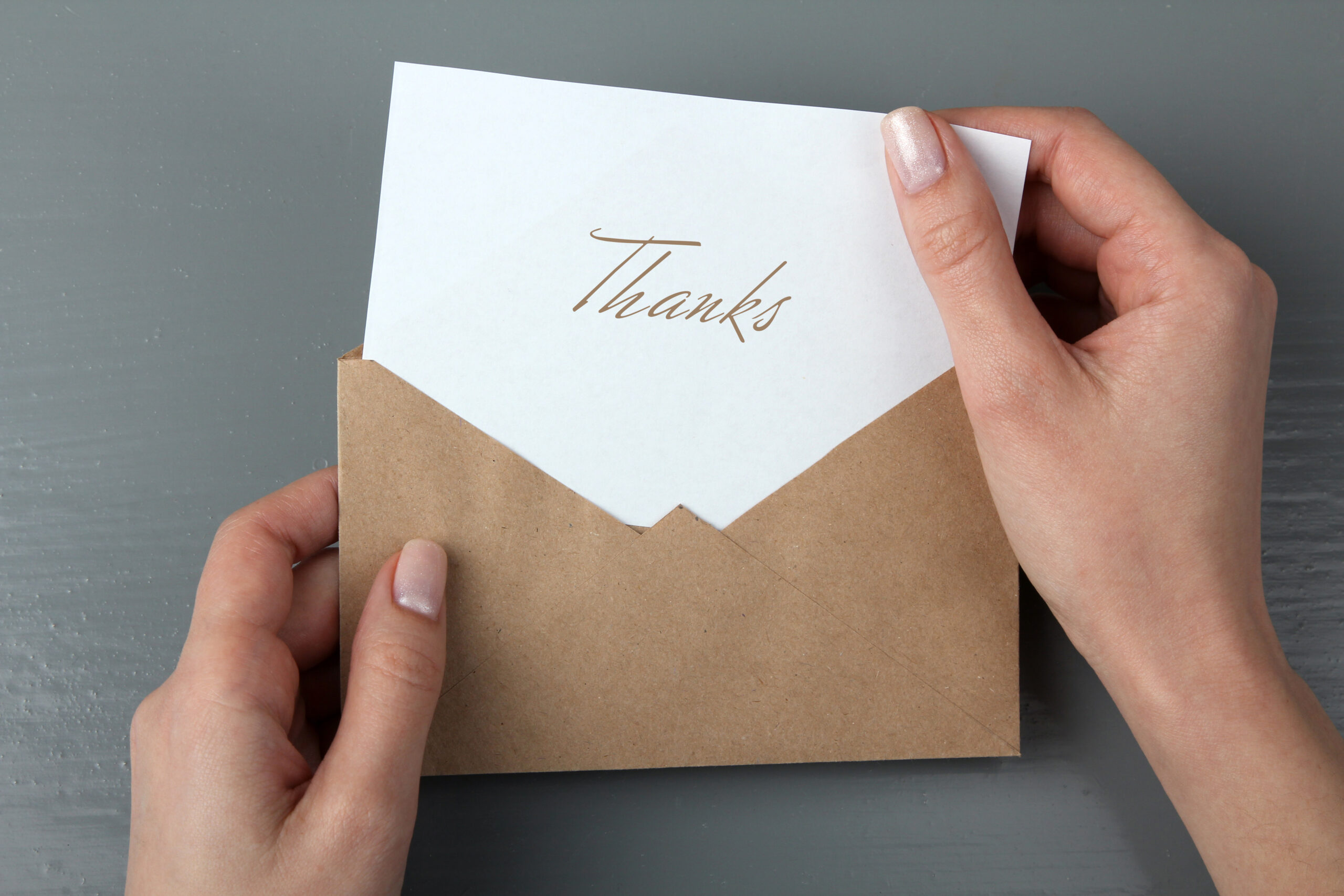 5. Someone Who Sent a Gift But Didn't Attend
You're likely to get several gifts from people who couldn't attend your wedding, but still sent a gift either before or after the fact. Mention their gift specifically and thank them for it, but also make sure they know you missed them at the festivities.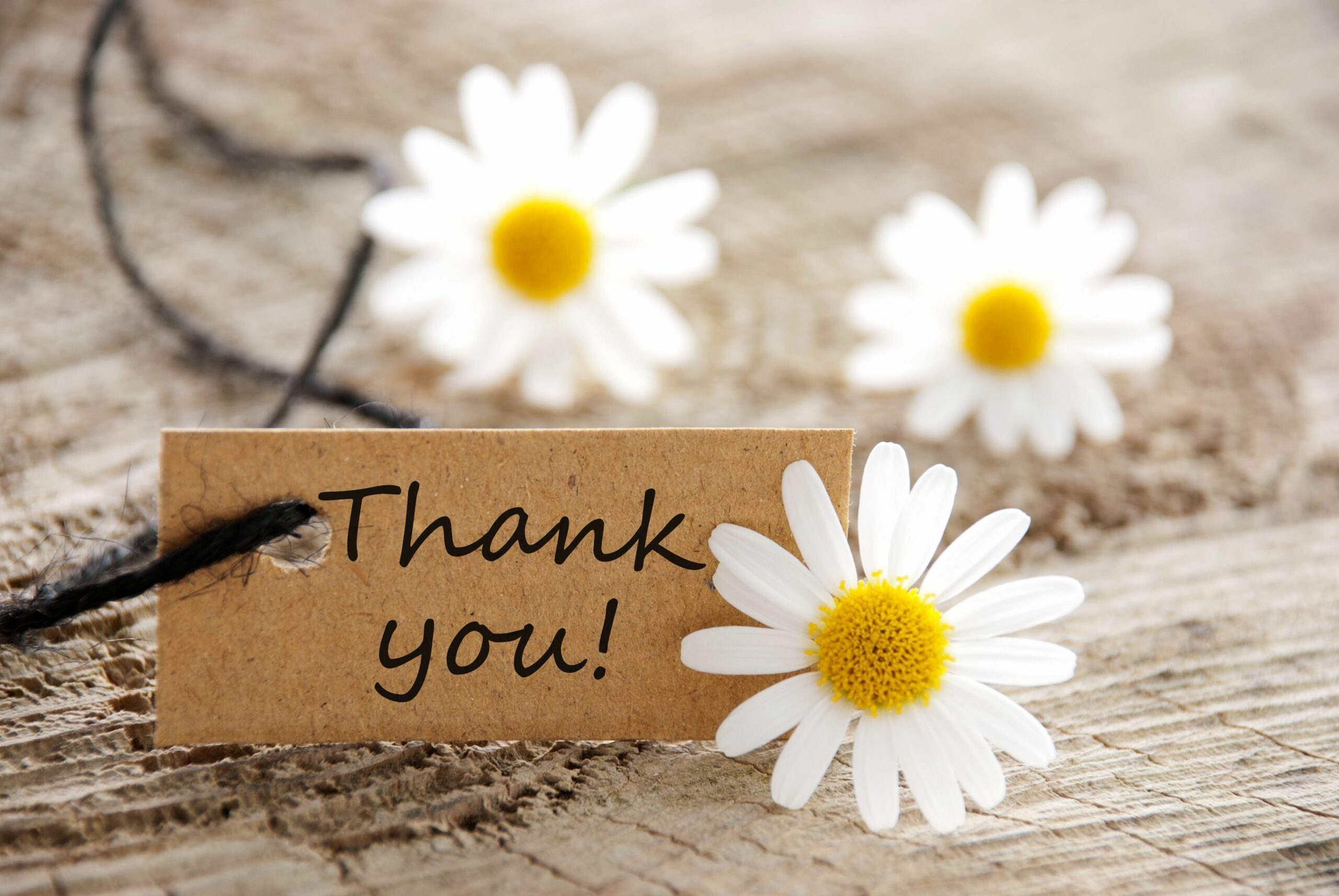 6. You Definitely Need Thank You Notes
Did you accidentally drop the ball and forget to order your thank you notes? No sweat! Minted has everything you'll need!