I love the rustic wedding trend! It's been a blast to see all of my bride's different take on the trend! In fact, one of my brides just had a rustic wedding this last weekend. Here are a few of my favorite rustic wedding ideas that she used during her big day.
Rustic Wedding Ideas
Wood Slab Centerpieces
Reclaimed wood decor is hot for weddings right now. Just look at how the bride below used wooden slabs as unique table centerpieces. Stack the slabs so each pile is uneven from the next and decorate with delicate greenery, flowers, or even photographs. The bride below chose twine-wrapped vases. Beautiful! Head to your local craft store to pick up these centerpieces. OR, you could reach out to a local supplier instead! It's completely up to you and your budget.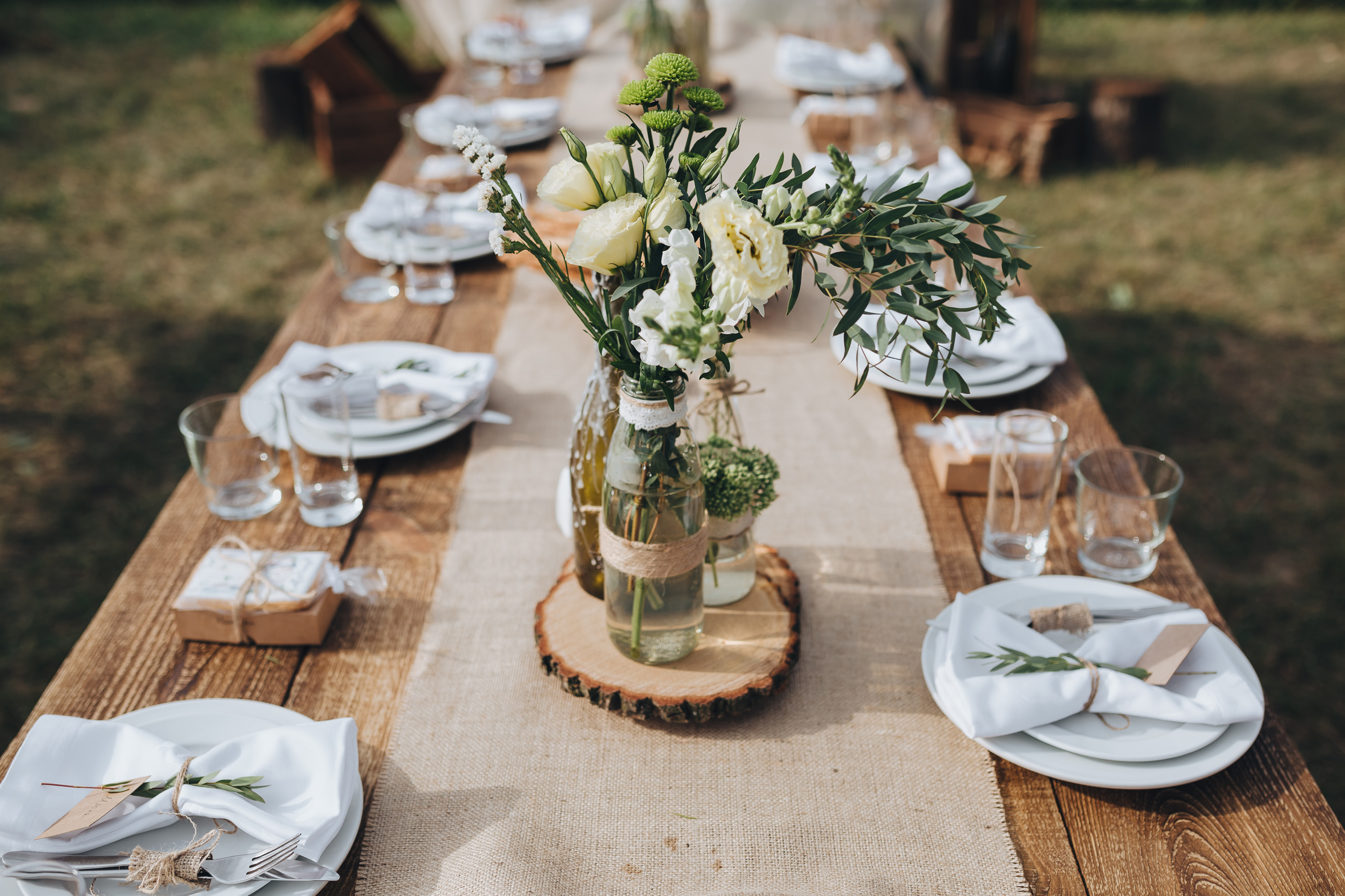 Mason Jar Decor Elements
There isn't a thing that mason jars can't do when it comes to weddings. Not only are they super gorgeous, but mason jars practically scream rustic. Hang mason jars filled with flowers on the chair backs, use them as elements in your centerpiece. Or even fill them with candles and use them as lighting.

Bare Bones Cakes
Elaborate and intricate wedding cakes are a thing of the past! Currently, naked or "bare bones" cakes are all the rage. Have your cake decorator use minimal icing so that the cake underneath shows through. Finish things off with a bunch of gorgeous flowers on the top!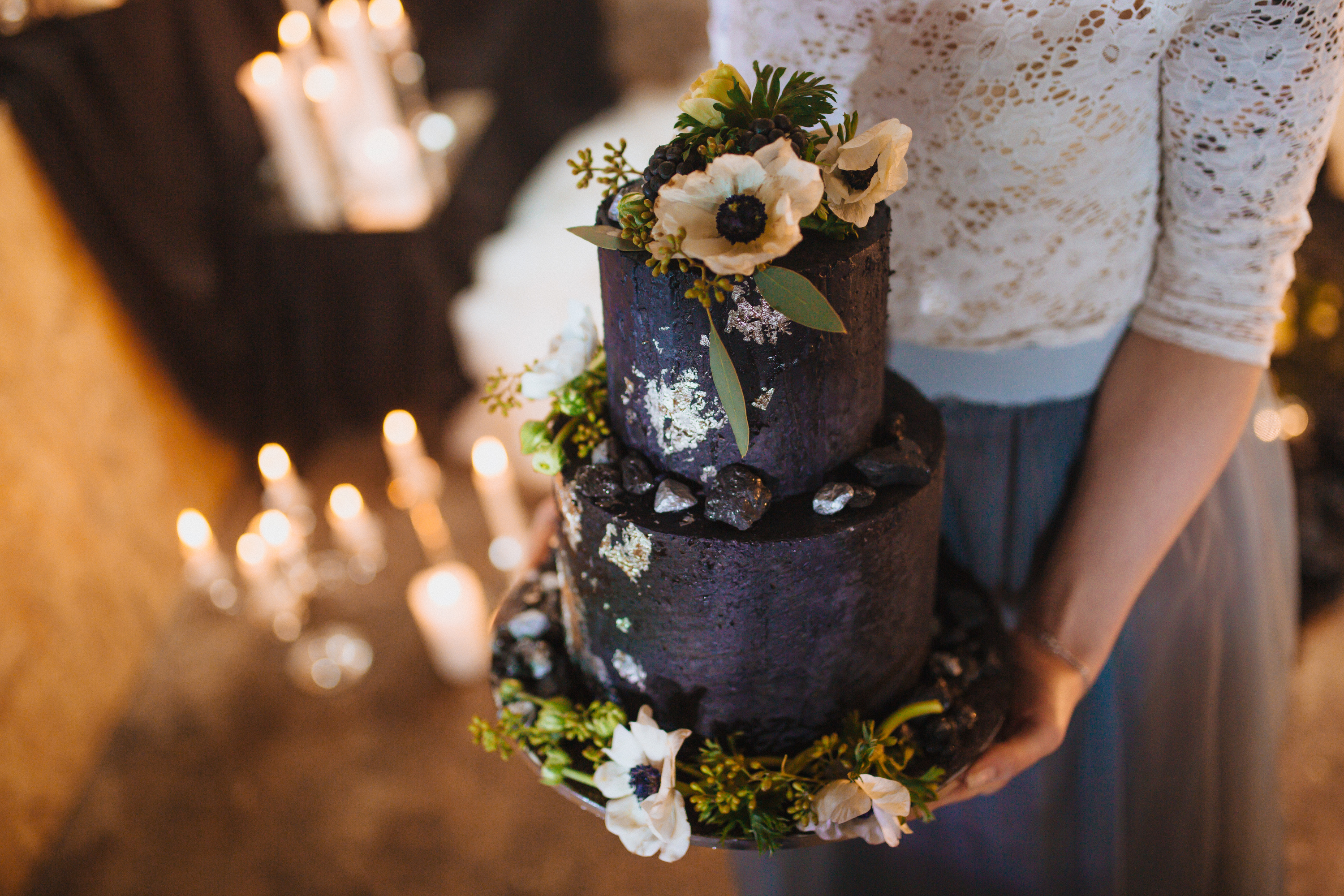 Woodsy Bridal Bouquets
Fill a bouquet with rustic flower elements like eucalyptus and fern branches. Basically, when it comes to rustic wedding ideas and bouquets, the more greenery you can pack in there, the better! Just look at how gorgeous the bouquet is below. Add flowers with soft hues like light pink or an off white to complete things and add visual appeal to your bouquets.

Outdoor Celebrations
Rustic weddings are truly incredible when they're held outside so guests can enjoy the atmosphere. Utilize any large trees (or other elements) as the couple did below to give guests a place to kick up their feet when they're tired from dancing with hanging lighting, seating, or even a small buffet table. And if you're looking for a really rustic venue, see about renting out a barn! Depending on the location (and the rules of the venue) brides can utilize the space in and outside the barn. One of my clients had their ceremony inside a barn and had their reception outdoors! There were tons of fun outdoor games, a great dance floor, and the scenery was stunning!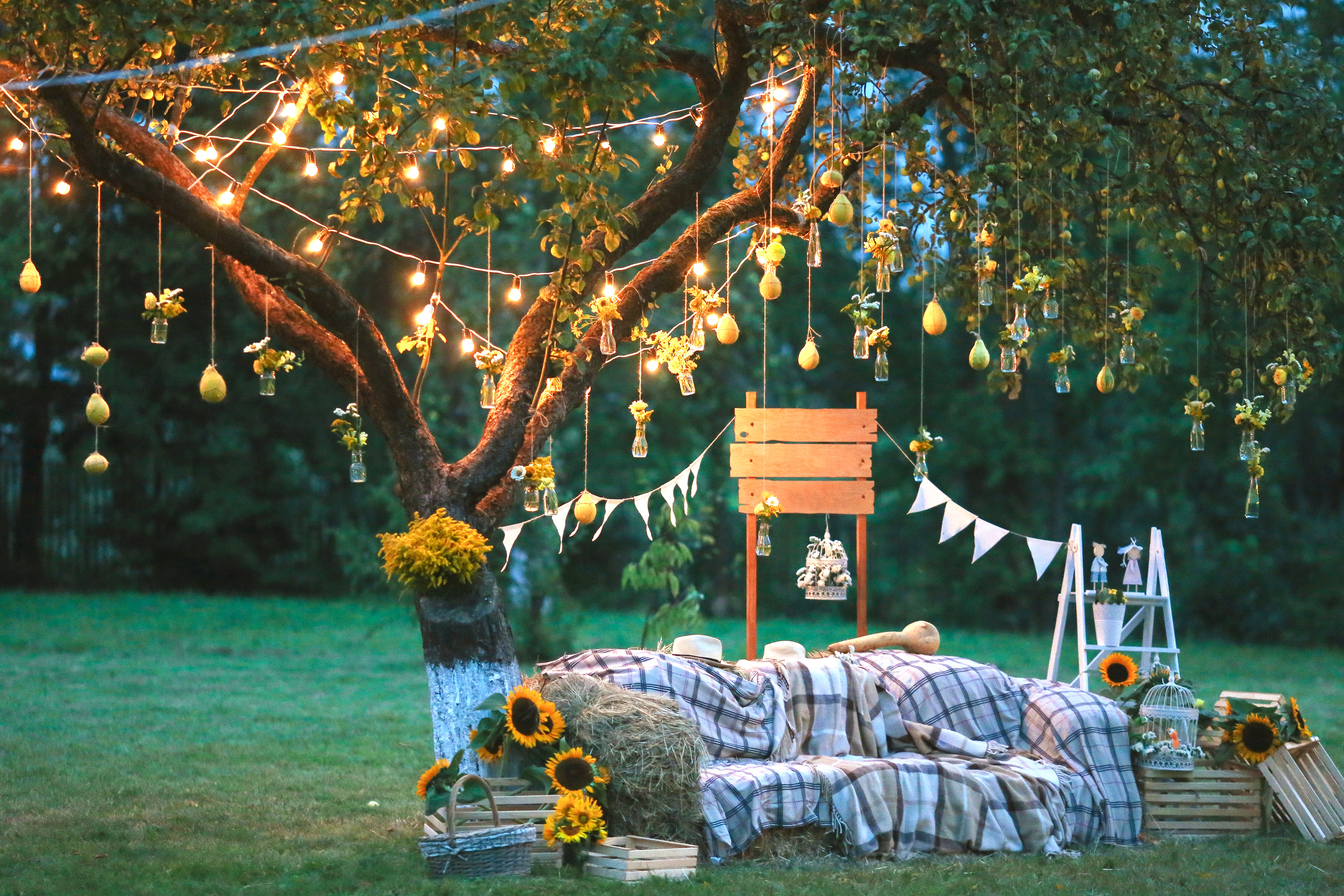 And if you're getting married in a barn, here are some country barn reception decor ideas for you!