If you and your spouse-to-be are lovers of all things rustic, why not hold your wedding reception inside of a country barn? This trend has grown more and more popular as of late, and its one of my favorites so far! Several of my clients have held their receptions in local barns, and we had so much fun putting up all of the different decor pieces. It was great because most of them were DIY, too. If you are interested in throwing your own country barn wedding reception, check out these easy country barn reception decor ideas. You're well on your way to a perfectly rustic wedding.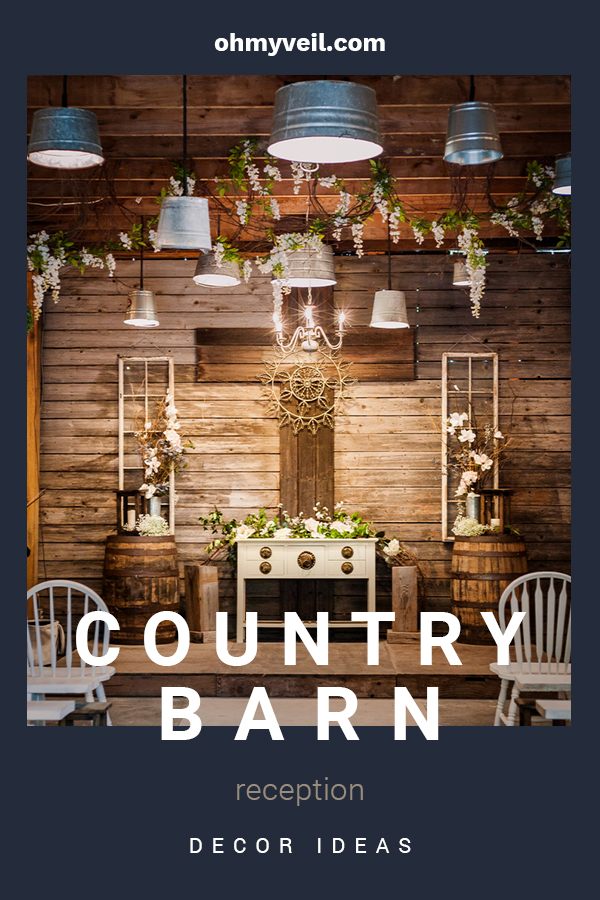 Country Barn Reception Decor Ideas: Lighting
When it comes to lighting for a country barn wedding reception, there are many different ideas to work with. From string lights to galvanized bin lamps, and chic chandeliers. There's something that everyone will love at least a little. One of my brides found a chandelier like the one below at a thrift store and spray painted it to match her color scheme. It made a great accessory over her altar! But if a chandelier isn't quite your style, try covering the exposed lights in the barn with homemade galvanized bin lighting. All you have to do is cut a hole in the bin that is the size of the light bulb. Don't these look seriously amazing?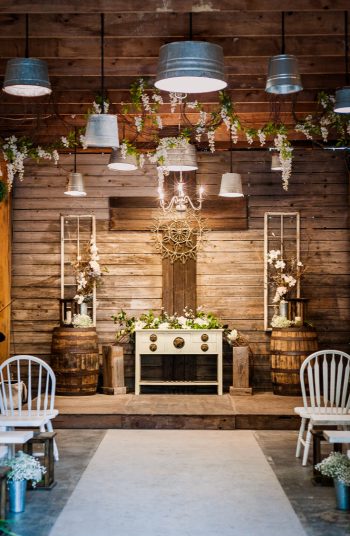 Country Barn Wedding Decor Ideas: Centerpieces
Your centerpiece says a lot about you, so it's important to make sure that it is saying the right thing. Here are my favorite centerpiece ideas for a country barn wedding. I recommend filling mason jars or lanterns with flowers or other kinds of accessories for an absolutely ideal country barn centerpiece idea. However, I honestly think that a gorgeous bouquet of flowers is all that you need for a beautiful centerpiece.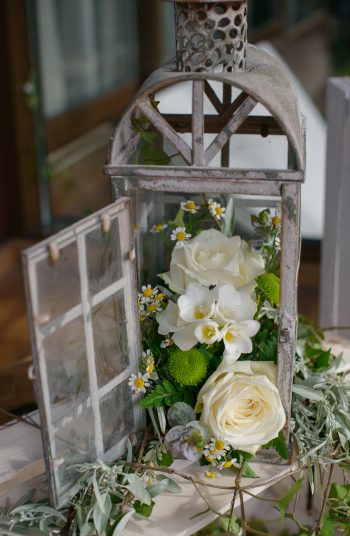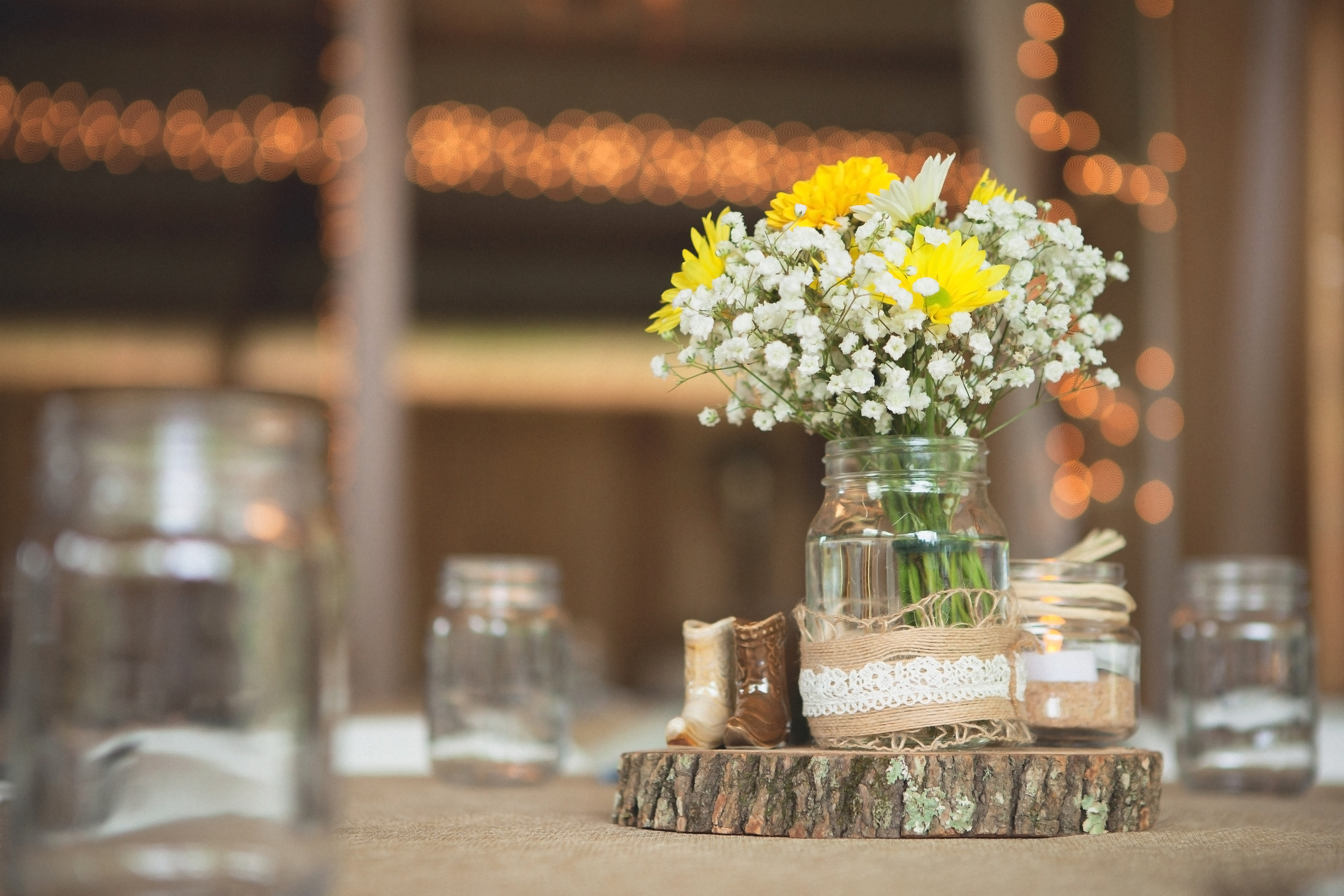 Country Barn Reception Decor Ideas: Pallets
No DIY post is complete without featuring a few DIY pallet ideas. Simply break apart a few old pallets for their wood and use those rustic pieces as a backdrop or decor piece for something else. Wood such as this adds great texture for any of your wedding photos! You won't regret decorating with pallets. Or, if you love the idea below, you won't have to break apart a pallet at all for the backdrop idea below!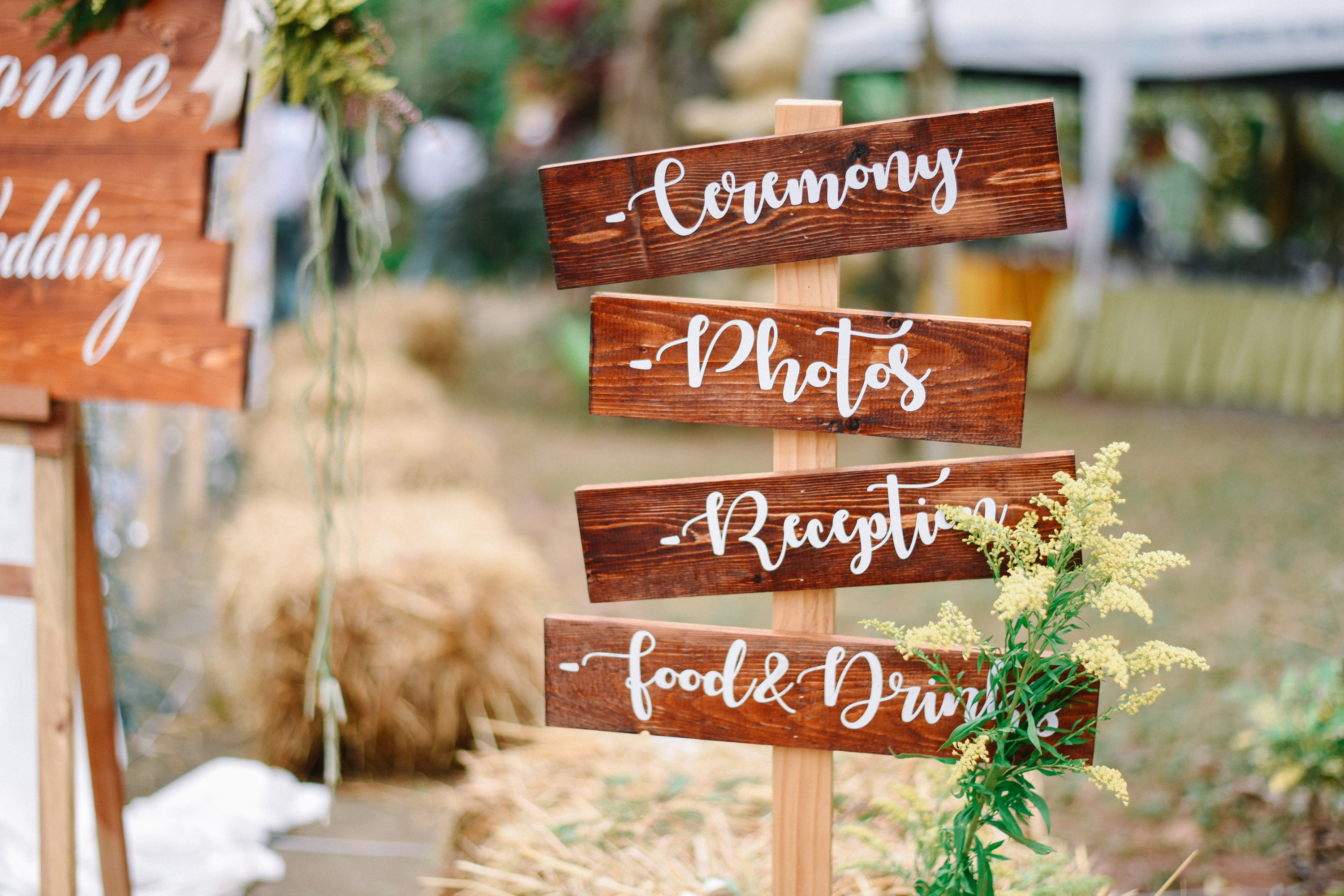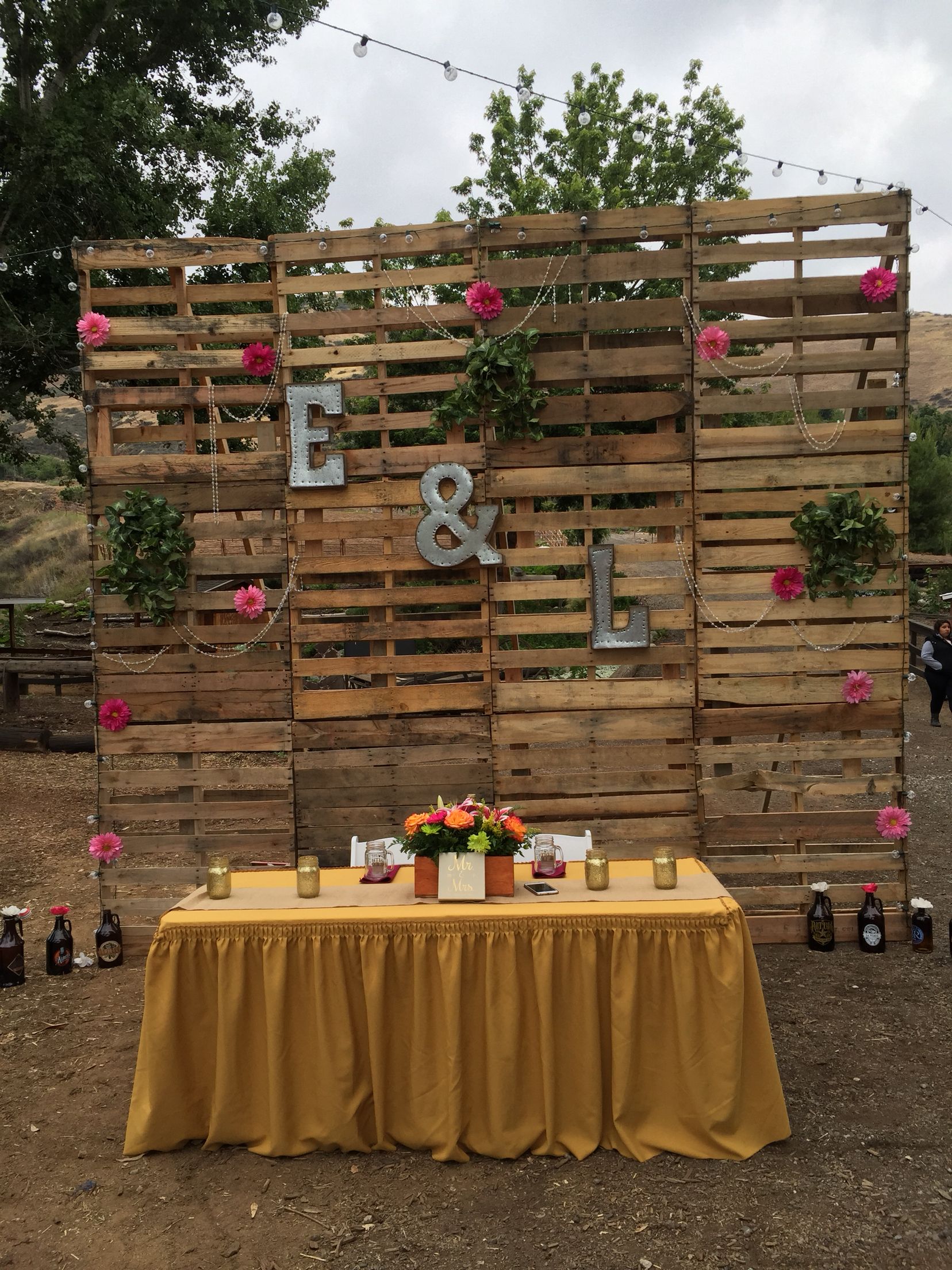 Country Barn Reception Decor Ideas: Barrels
Barrels are a great addition to any rustic wedding. They can be used in a myriad of ways, and they look incredible no matter how you decide to use them. You can use a barrel as a mere accent, a chic tabletop, or even a stand for your wedding cake. No matter how you decide to use them, they're the perfect edition for your rustic wedding.