Outdoor Garden weddings are completely intimate and maybe a little bit secretive. Outdoor weddings are a great way to connect you to nature, and they feel elegant and completely relaxed. One of the biggest upsides to having an outdoor wedding is that it is so easy to save money on decor! Because you're surrounded by nature, you already have free wedding decor!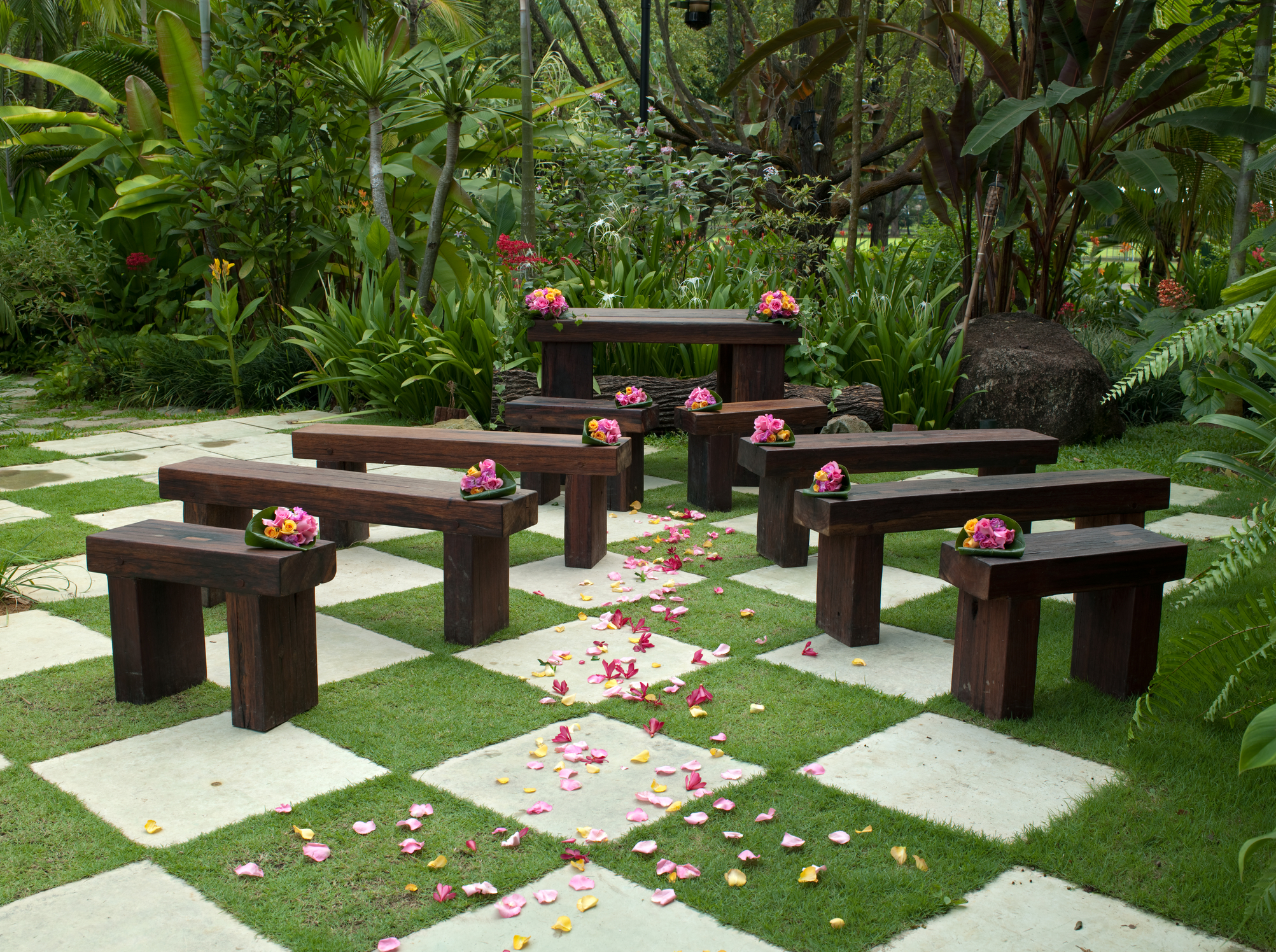 Outdoor Garden Weddings
I love the idea of combining indoor and outdoor decor with these darling vintage chairs and the vintage loveseat. These really tie into the outdoor garden.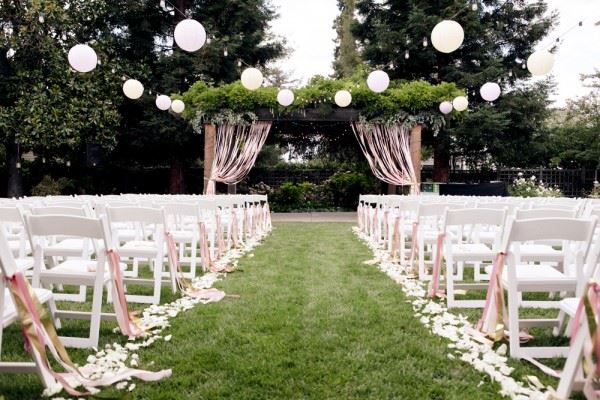 I love the look of this large wedding arch. It will frame the happy couple nicely and frankly, it makes for great photos. The greenery on top is spectacular and adds so much of a natural feel.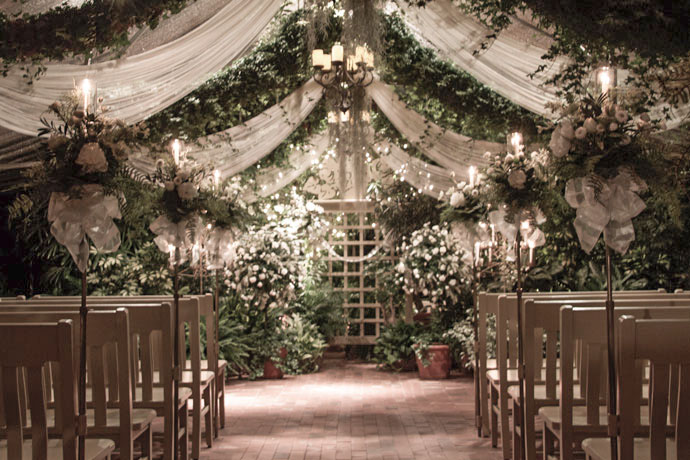 Outdoor garden weddings always need a plan B. This garden conservatory actually makes for a great wedding venue because it provides shelter for the ceremony (in case of inclement weather ) but it also still has an intimate, romantic feel from the plants.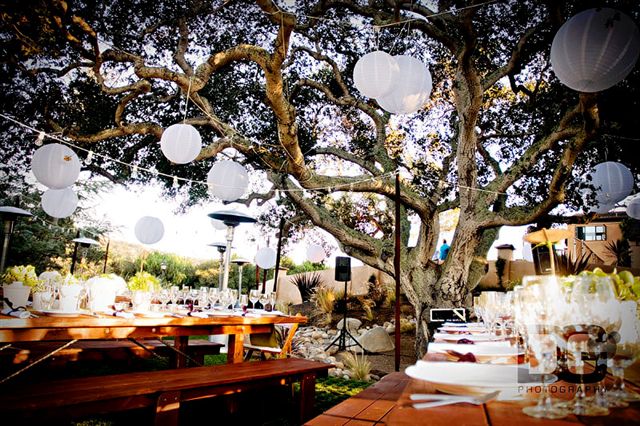 These lanterns are perfect for any garden wedding! They provide romantic lighting and also double as adorable wedding decor. How cool is the tree?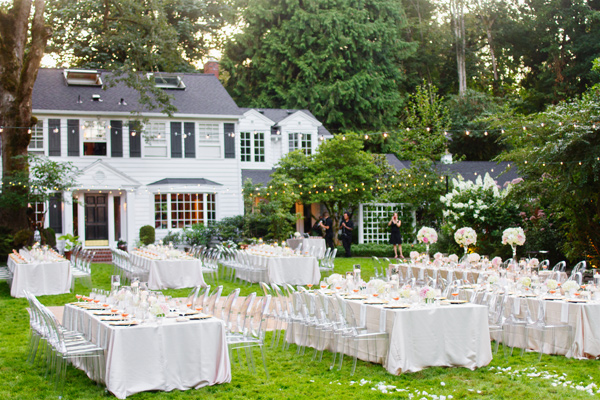 One thing that's nice about outdoor garden weddings is that you can have them at someone's home which makes them cheaper and a lot easier to plan. The white linens an chairs are a crisp look against all the green.
Look how beautiful this wedding reception looks!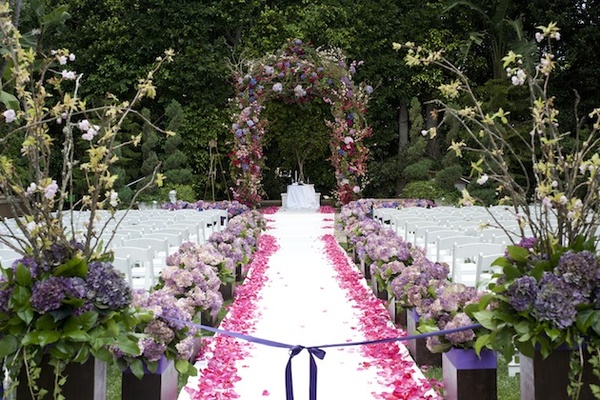 I love the use of the purple and pink flowers to tie in the outdoors with the wedding's colors. It's absolutely stunning! This would make for a wonderful ceremony.
These hanging lights give this secret garden wedding a really romantic feel. I love this look!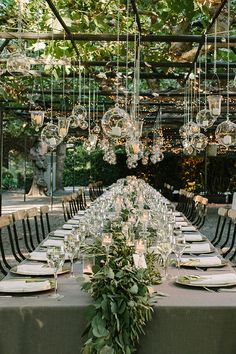 I love the look of these long banquet tables for an outdoor, garden wedding. And, how about the hanging lights in glass? So stunning!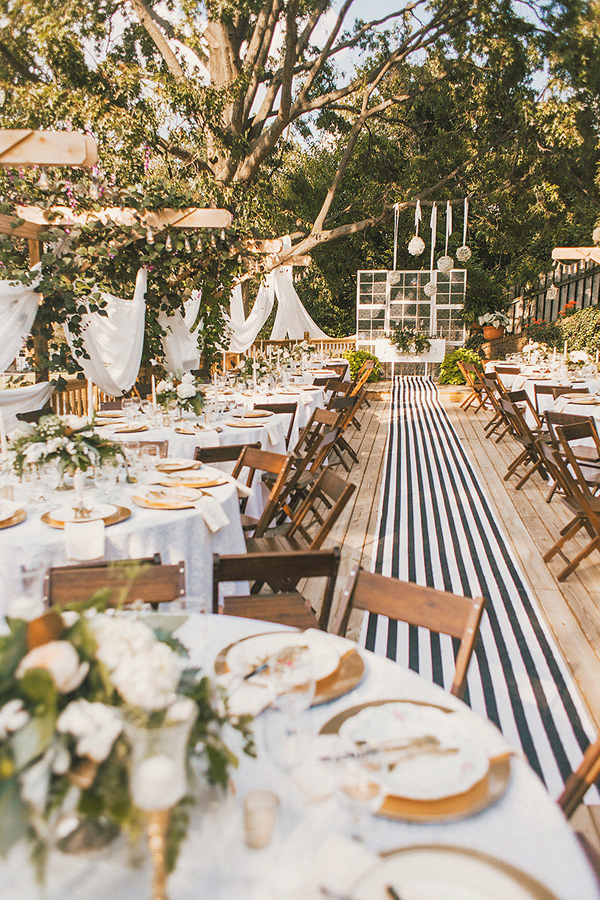 This beautifully decorated garden wedding has a very tropical feel to it. It's amazing how many different kinds of garden weddings you can have! The striped runner adds so much dimension. The possibilities are truly endless!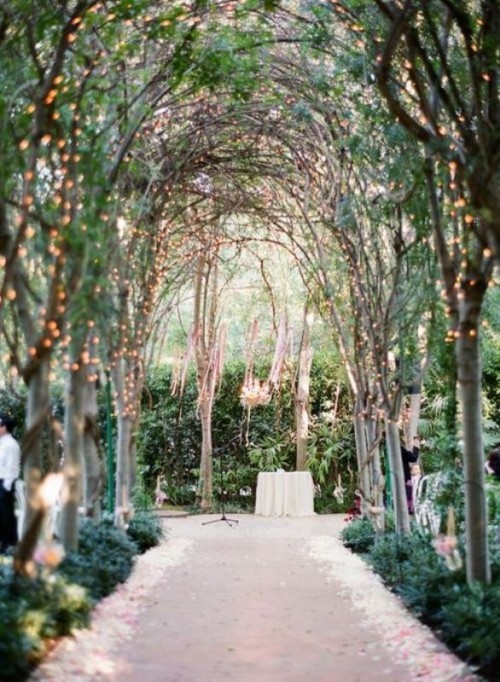 This garden wedding looks like it came straight out of a fairytale. Imagine walking down this aisle.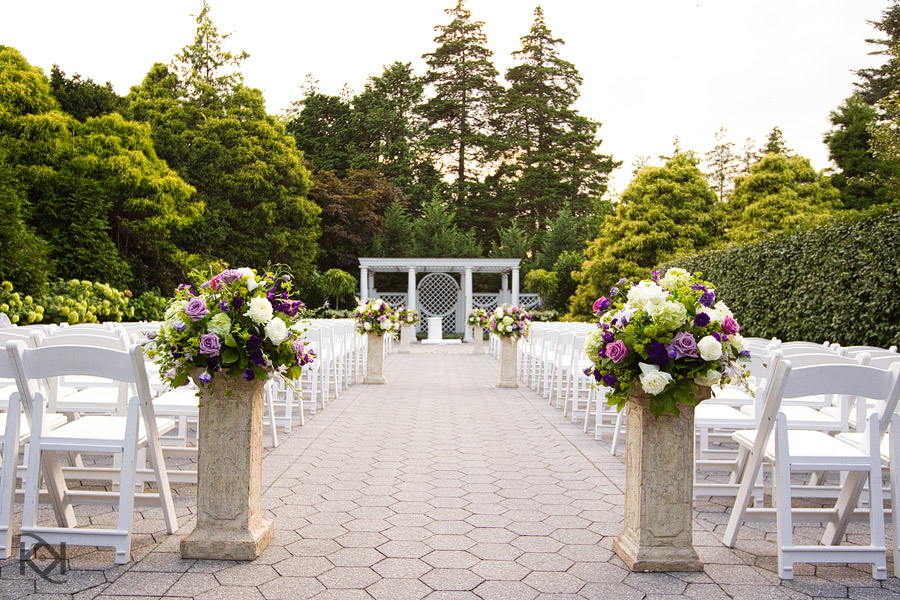 This garden wedding looks like it is fit for royalty. If you like a more formal setting. A manicured garden such as this definitely fits the bill.
For another beautiful outdoor garden wedding decor idea, consider using wisteria.