I'm not even going to lie, Wisteria is one of my very favorite plants. We planted a few wisteria bushes a few years ago, and ever since then I have loved immersing myself in the lush purple flowers when the plant finally blooms. One of my best friends is getting married this summer and because she too loves Wisteria, she is theme-ing her wedding after the flower. She's getting married in my backyard. Here are a few of her great ideas for a gorgeous Wisteria wedding.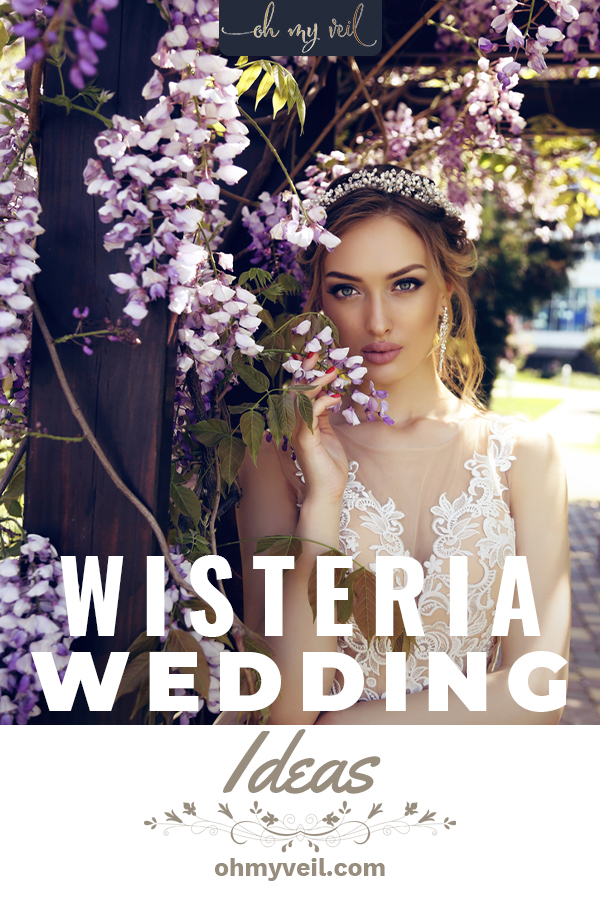 Wisteria Wedding Bouquet
Naturally, when planning a Wisteria wedding, you need a dramatic wedding bouquet. Don't be afraid to go big and bold with your bouquet. Mix in bright Wisteria blooms with eucalyptus, ferns, and tons of other greenery. You can even combine them with roses, for an absolutely breathtaking look that is sure to please you and your guests.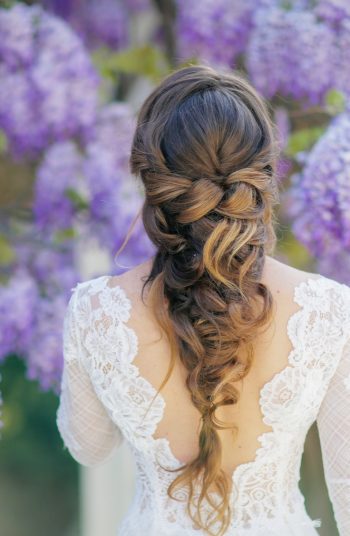 Wisteria Wedding Centerpieces
The best thing about Wisteria is that the blooms are so dramatic that you don't need much else when you are designing your wedding centerpieces. I recommend putting them in a tall, skinny vase, and filling them full of flowers up top. It's also totally okay to let the flowers droop over the sides. In fact, I think it looks better this way!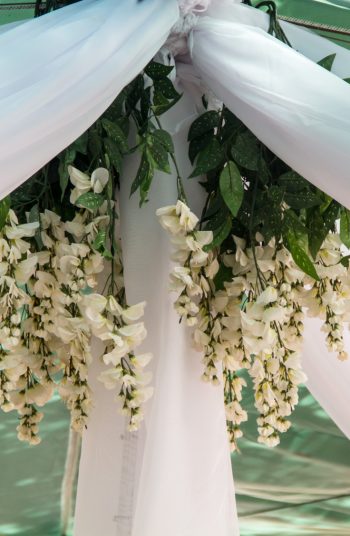 Wisteria Wedding Dress Color
If you want to go with something a little less-than-traditional at your wedding, why not go with something that is off white? Or, dare I say, purple? A lavender, light pink, or even cream wedding dress looks beautiful when paired with the deep colors of wisteria flowers. I love unique wedding color schemes like this. When it comes to bridesmaids, put them in a deep purple, pink, or blue. Have them match the colors of your flowers.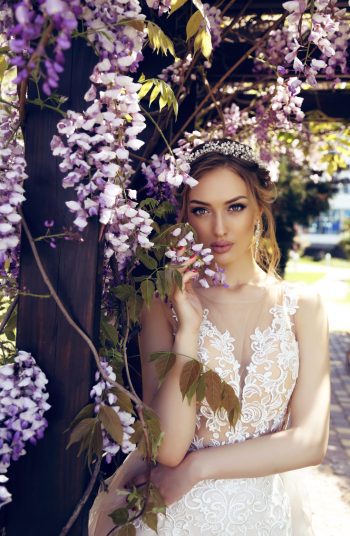 Wisteria Wedding Cake
Go with a "naked cake," and let the buttercream (or real) flowers do the talking. Plus, when it's frosted this way, you won't feel like you ate your weight in frosting and sugar. What could be better?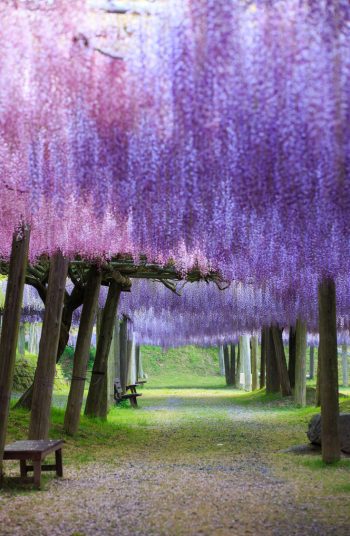 Wisteria Wedding Arch
When your wedding is themed around Wisteria, you HAVE to have a wisteria wedding arch to say your vows underneath! Make your own using an empty garden arch, floral wire, and tons of live flowers, or have your florist make one for you. No matter what you decide to do, make sure that you have TONS of flowers to utilize when making your own. The more flowers, the better!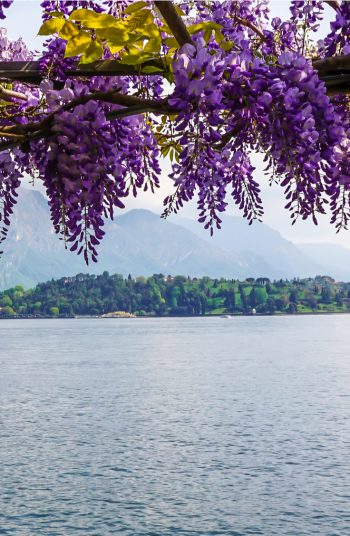 Wisteria Wedding Decorations
Because Wisteria is kind of a magical looking flower, go for that enchanted vibe with tons of glass lanterns, twinkle fairy lights, tons of lush greenery, and more shabby-chic looking items. No matter what you choose to decorate with, your wedding will look simply magical with all of the flowers!