Whether you choose to do your ceremony under one, or if you just want one to take photos under, a DIY wedding arch is a must-have for any bride this year. And though it can be expensive to purchase your own arch, these ideas will inspire you to make your own at half the cost!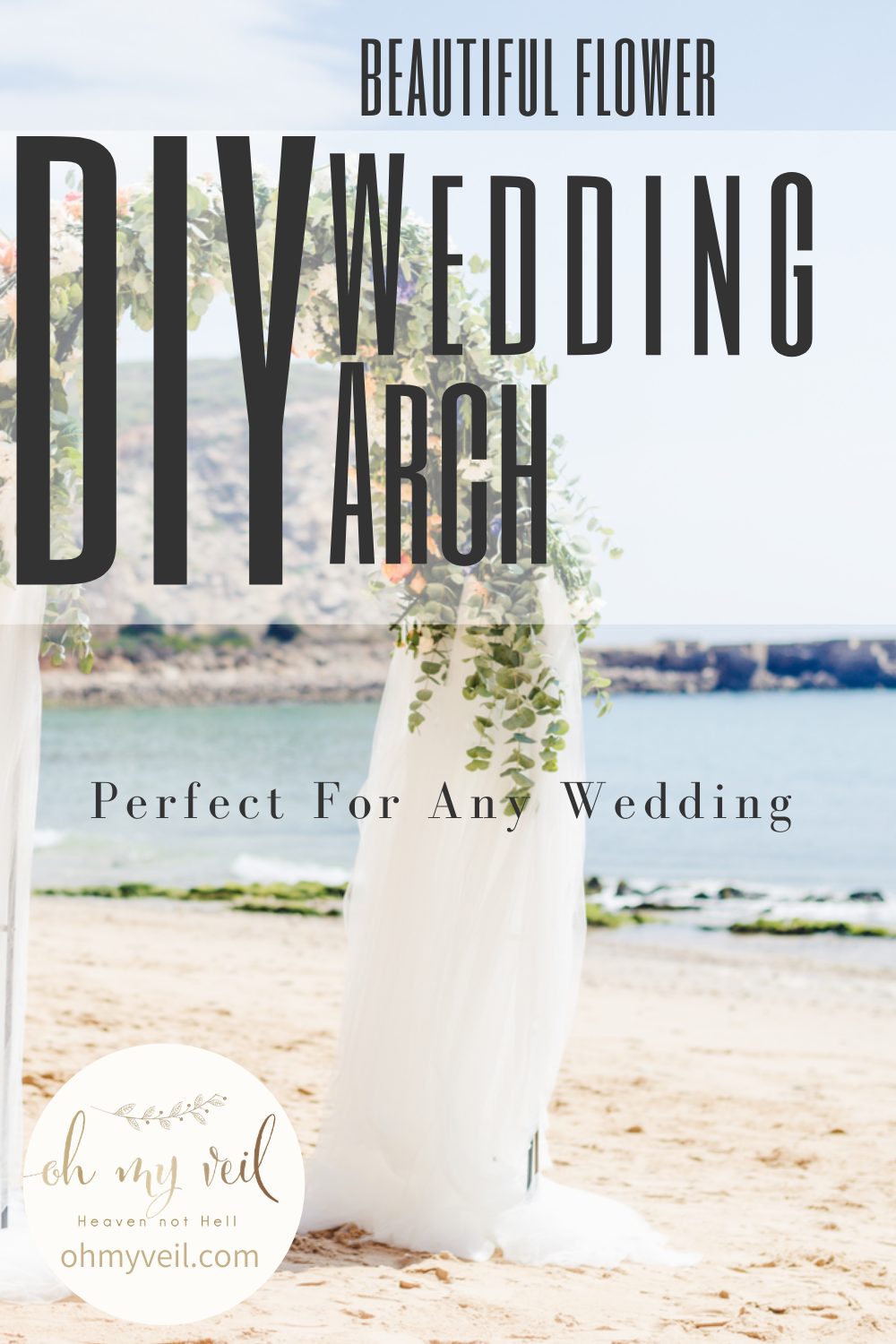 Creatively Unique DIY Wedding Arch Ideas For All Weddings
DIY Wedding Arch: Outdoor Rustic
While not technically an arch, this backdrop was one of my favorite so I had to include it. For this DIY wedding arch, you will need two old reclaimed doors to make it happen. Use joints to attach the doors so that they create a sort of screen and cover them in a layer of chalk paint. Once the paint has dried, use vinegar and steel wool to create a distressed look perfect for a rustic wedding. Find the full tutorial here.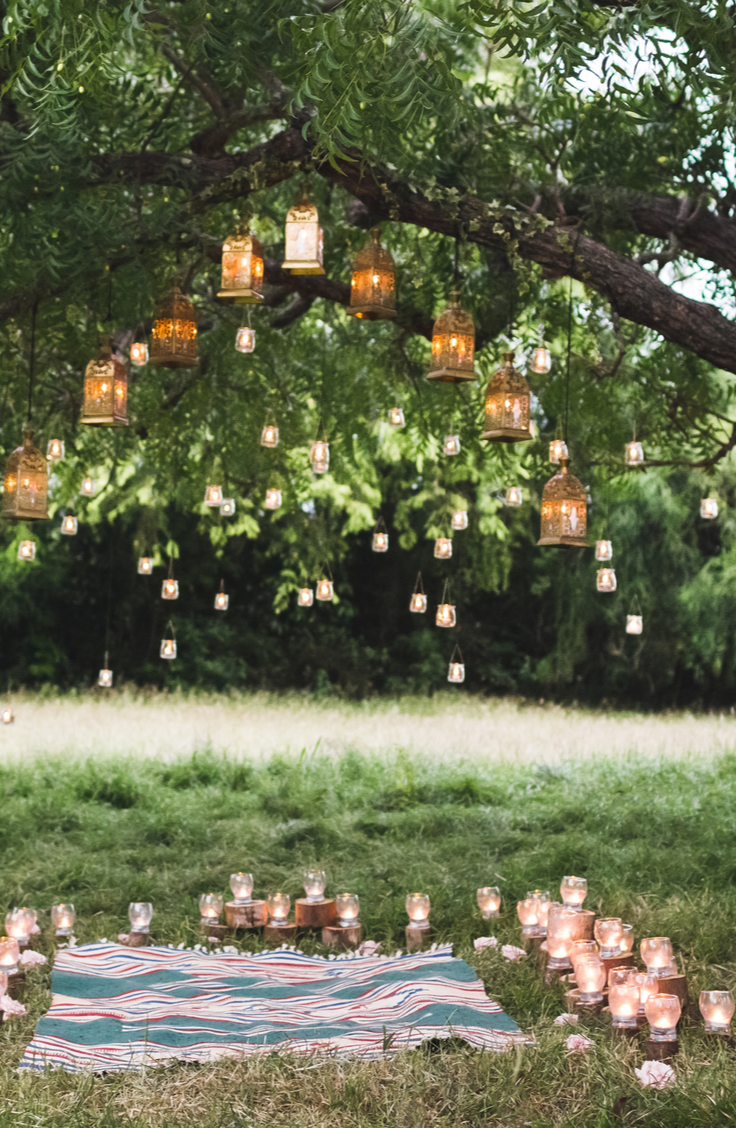 DIY Wedding Arch: Indoor
Choosing to have an indoor wedding? That's just great! You will have a little more freedom in terms of DIY wedding arches. You'll be able to use whatever material you would like to make it happen. One of my favorite ideas is using PVC pipe and curtains to make your own archway. To create, you'll need 1/2 inch diameter PVC pipe and 6 PVC T Joints. First, cut the PVC into four 6-foot long pieces, four 5-foot long pieces, and three 8-inch long pieces with a jigsaw or other cutting tool. Using the 6-foot long pieces as your posts, slide the pipe into the PVC joint. Next, slide the 8-inch long pieces into the joints of each pair, connecting the legs and adding some stability. Slide the 5-inch pieces to the remaining open arm on the joints in order to make a crossbar, they should bend to form the arch. Next, use the remaining 8-inch pipe to add some stability under the archway.
Decorate around the bottom with some themed accessories, and this is one of the most inexpensive wedding decorations ever.
DIY Wedding Arch: Outdoor
This is one of my favorite DIY wedding arch ideas for an outdoor wedding! Drape curtains, a chandelier, or any other kind of decor over an overhanging tree branch for a super cool archway effect. To make one on your own, all you have to do is find a tree branch that is large enough. When you have found one, simply drape your decorations over the log and enjoy. Easiest wedding archway ever. This is simple and chic and let's nature do the talking, exactly as it should in an outdoor wedding!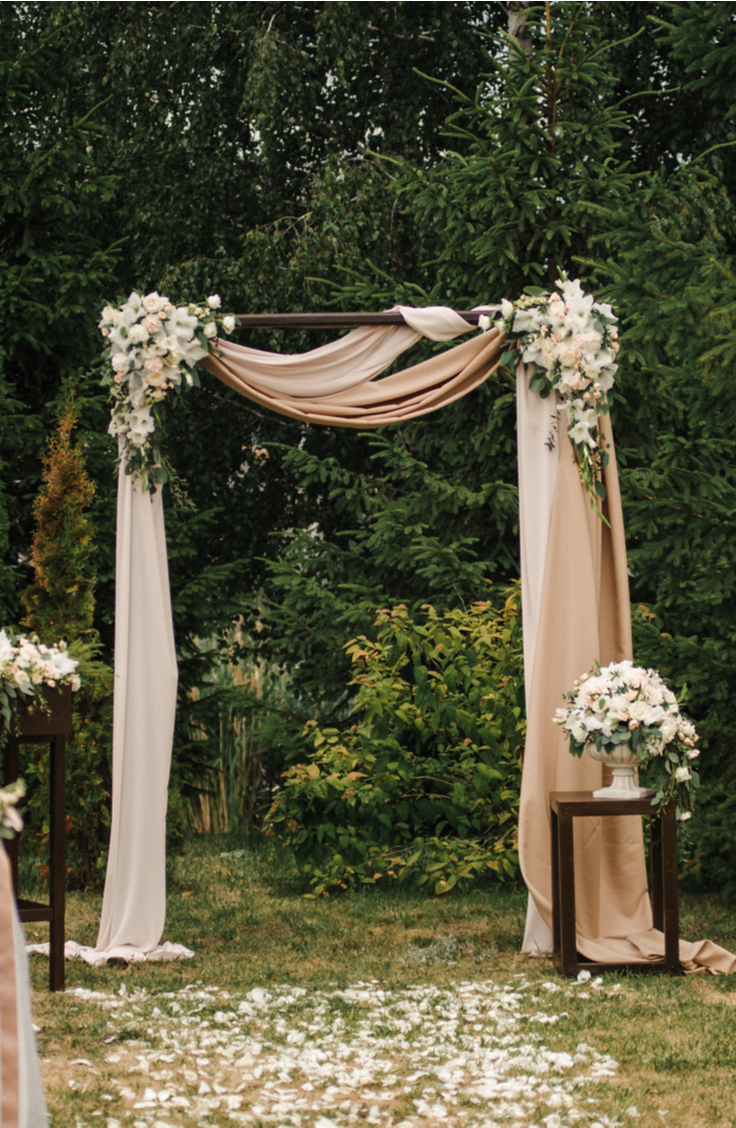 DIY Wedding Arch: Shapes
Hexagon
I'm loving this bohemian trend that is EVERYWHERE in the industry this year! Use 2x4s to construct a hexagon-shaped archway for your nuptials. And complete the look with flowers or other accessories. Home Depot has the full (easy) tutorial.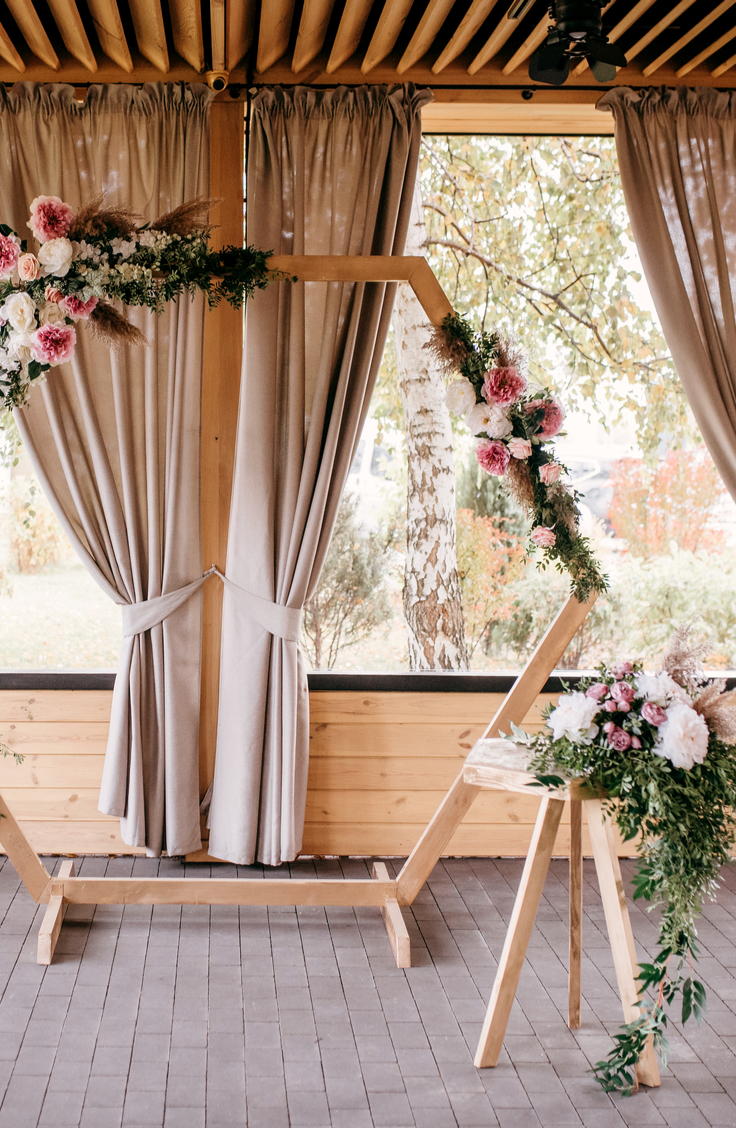 Triangle
A different but equally beautiful on the hexagon DIY wedding arch above, it's super easy to make a triangle one for a different look. I like this one because it really draws the focus in on the bride and groom. And it's INCREDIBLY easy to make, as well! To make this yourself, you'll need three 2×4 pieces cut to 10 feet. Next, you'll want to secure everything together, angling the top so that it hits 20 degrees. Now, all that's left is to finish it off with a coat of stain.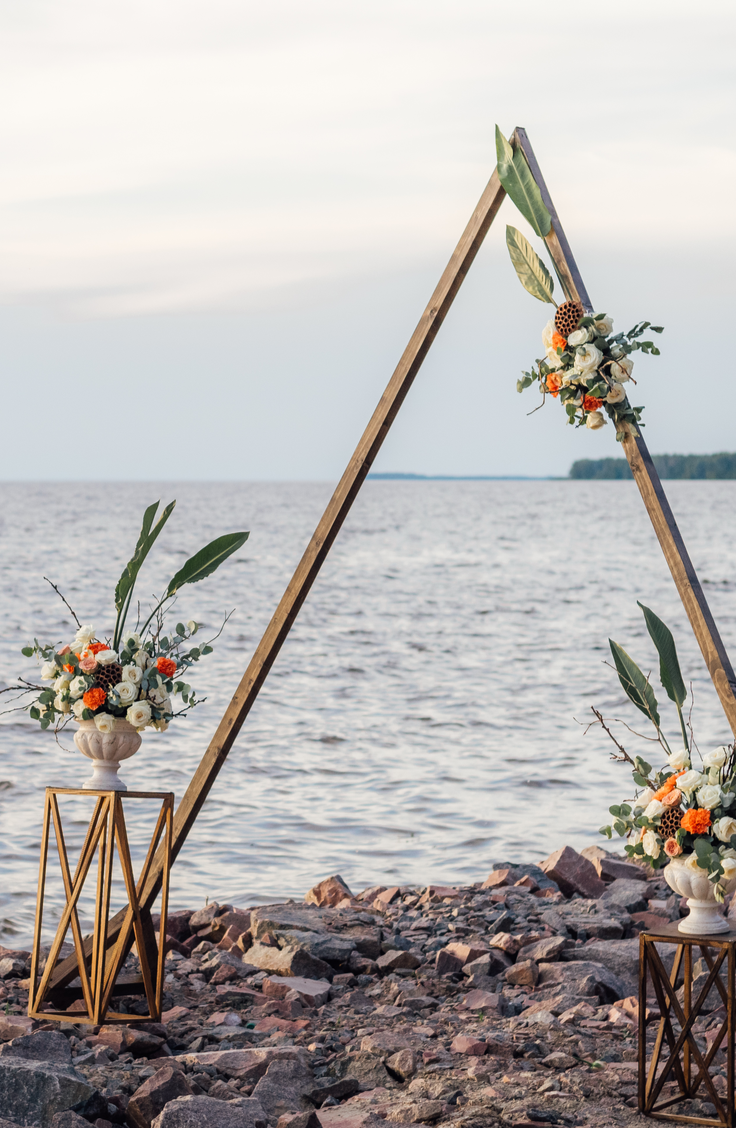 DIY Wedding Arch: Flowers
Going for a classic look for your big day? You can't go wrong with a wedding arch made out of flowers. If you choose to go this route, I recommend ordering your flowers from Blooms By The Box. They sell wholesale bridal flowers for super cheap! After you've narrowed down the blooms that you want, use my tutorial earlier in this article for a PVC archway to build the frame work for this archway. Once the framework has been finished, line it with some white gauze and secure your favorite flowers from Blooms By The Box across the archway.