If you are throwing a wedding this Spring, it's important to start thinking about a theme if you haven't already. Fortunately, it's relatively easy to pick a theme for Spring. Since everything is in bloom, there are tons of beautiful colors to choose from and you can put together something beautiful for your big day. Find more of my favorite Spring wedding themes below. You will have the most magical wedding!
Spring Wedding Themes Colors: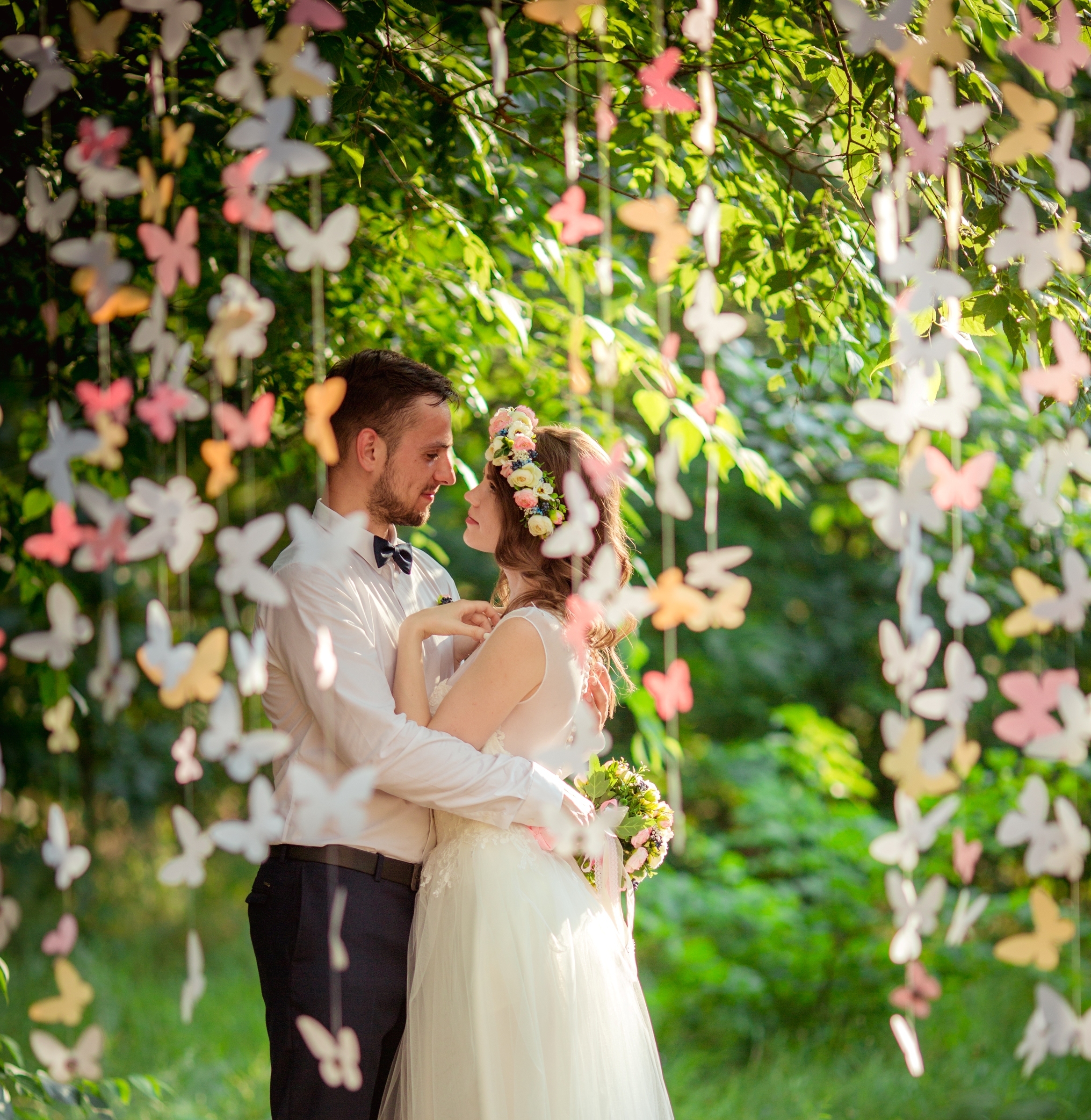 For something bright and beautiful, combine butter yellow, pale grey, and ivory. The bright yellow brings everything together.
For something a little different, combine cool mint with tones of coral. This is more of a feminine color scheme, but if done correctly doesn't have to be overwhelming.
You can't go wrong with a classic look, cream and pale pink are subtle enough to flatter any bride and groom on their big day.
Or truly match all of the green in bloom outside and go with white, grey, and sage green. Earth tones like this are always a good idea.
Spring Wedding Theme Ideas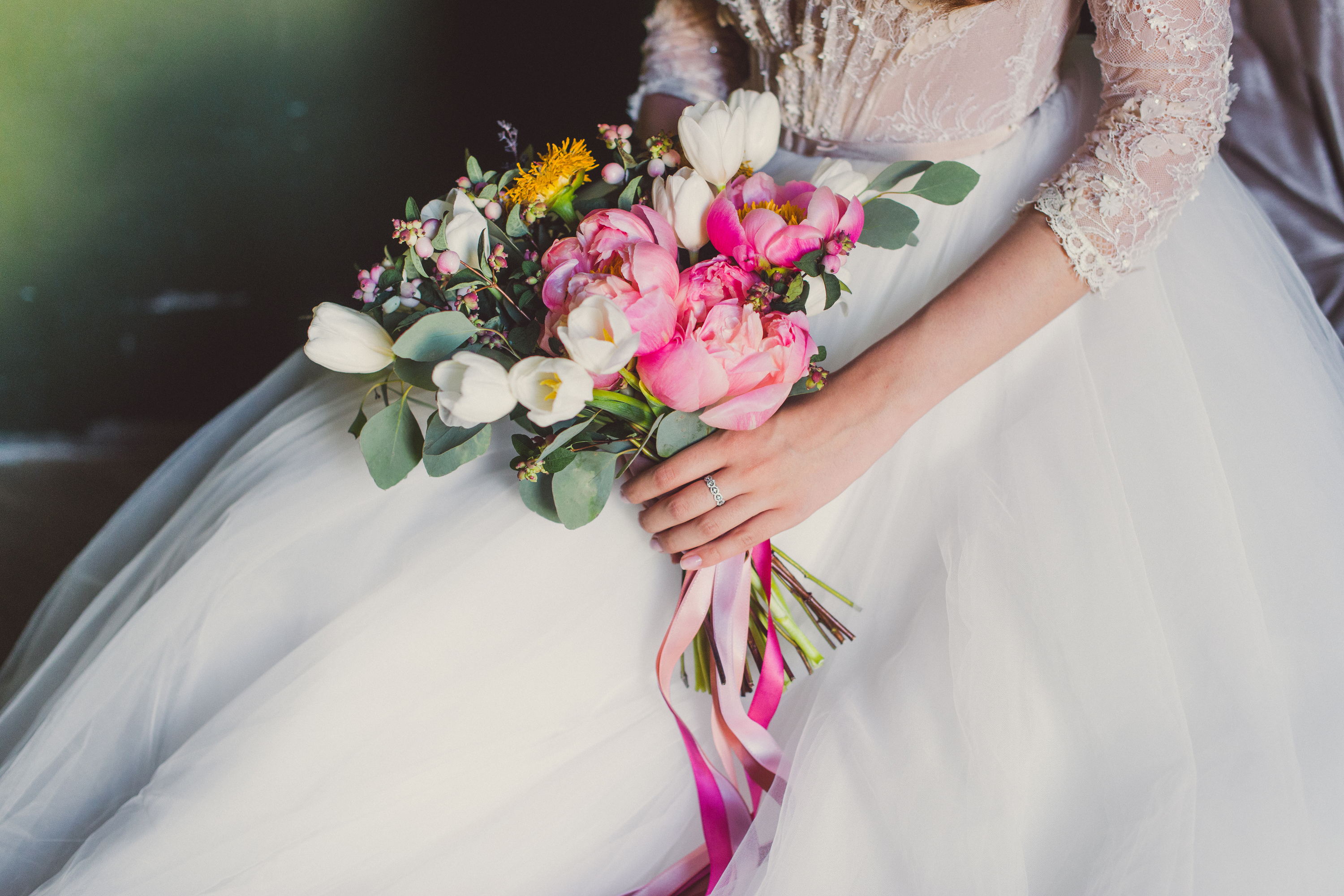 Whimsical Garden: Celebrate your big day with whimsical wedding touches like flower garlands and other aspects of greenery. I've even seen floral chandeliers steal the show. There's just something so magical about greenery everywhere you look.
Desert Infusion: Just because desert is in the name doesn't mean that a desert themed wedding can't be beautiful! Take ideas from the Coachella music festival in the Spring and infuse aspects like succulents, wildflowers, and even grass chandeliers. Serve cocktails made with agave or prickly pear cactus. 
Spring Wedding Theme Rustic:  Rustic looks good no matter the season, but it especially shines come spring. Pick a subtle pink color scheme and pair it with accessories like wooden slabs, mason jar vases, and long eucalyptus branches.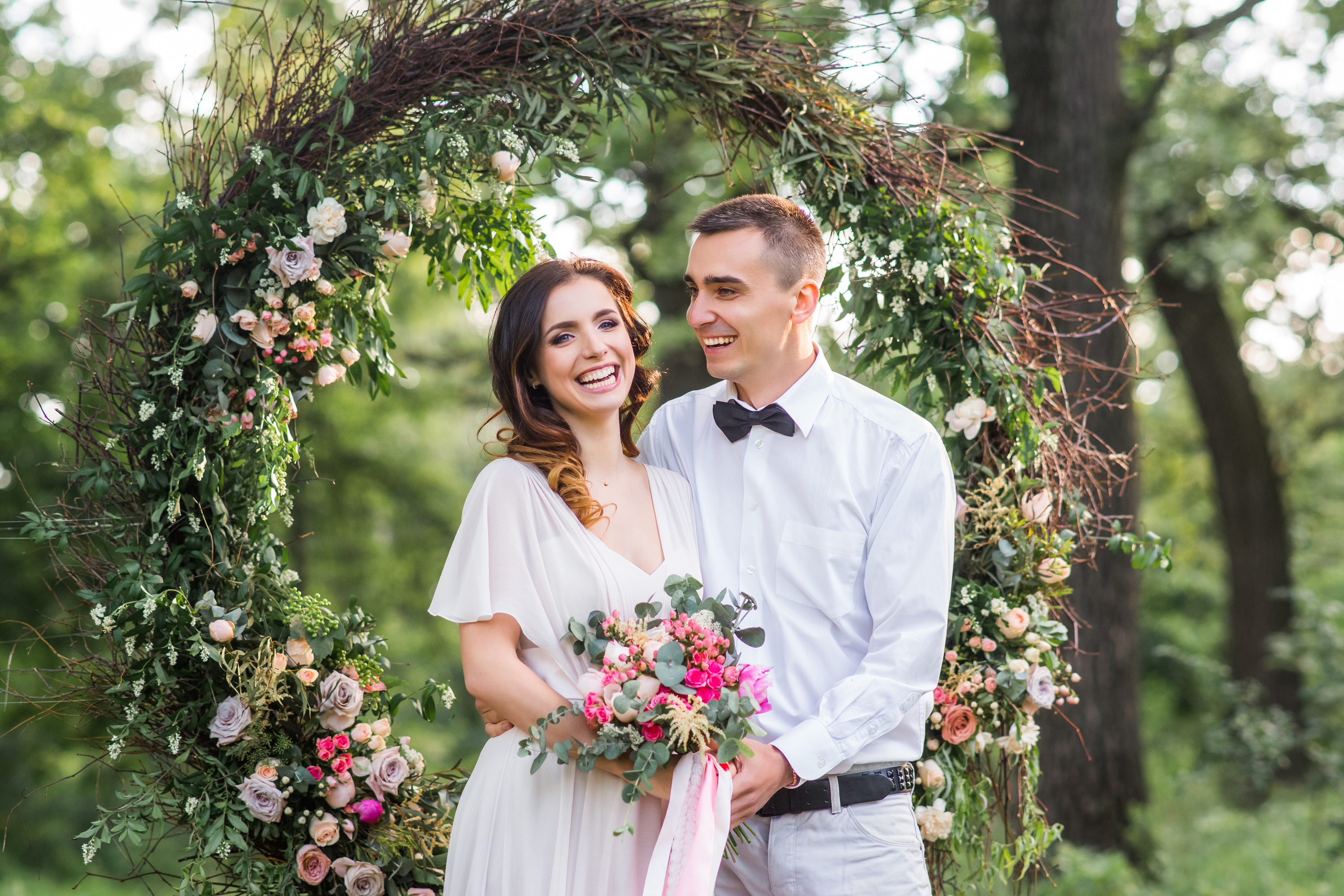 Don't forget to check out my post on the most beautiful spring wedding dresses!