Every bride dreams of having a wedding that is unique and memorable, right? One way to help achieve that is to have unique wedding centerpieces! Check out this amazing list of centerpiece ideas to have at your wedding.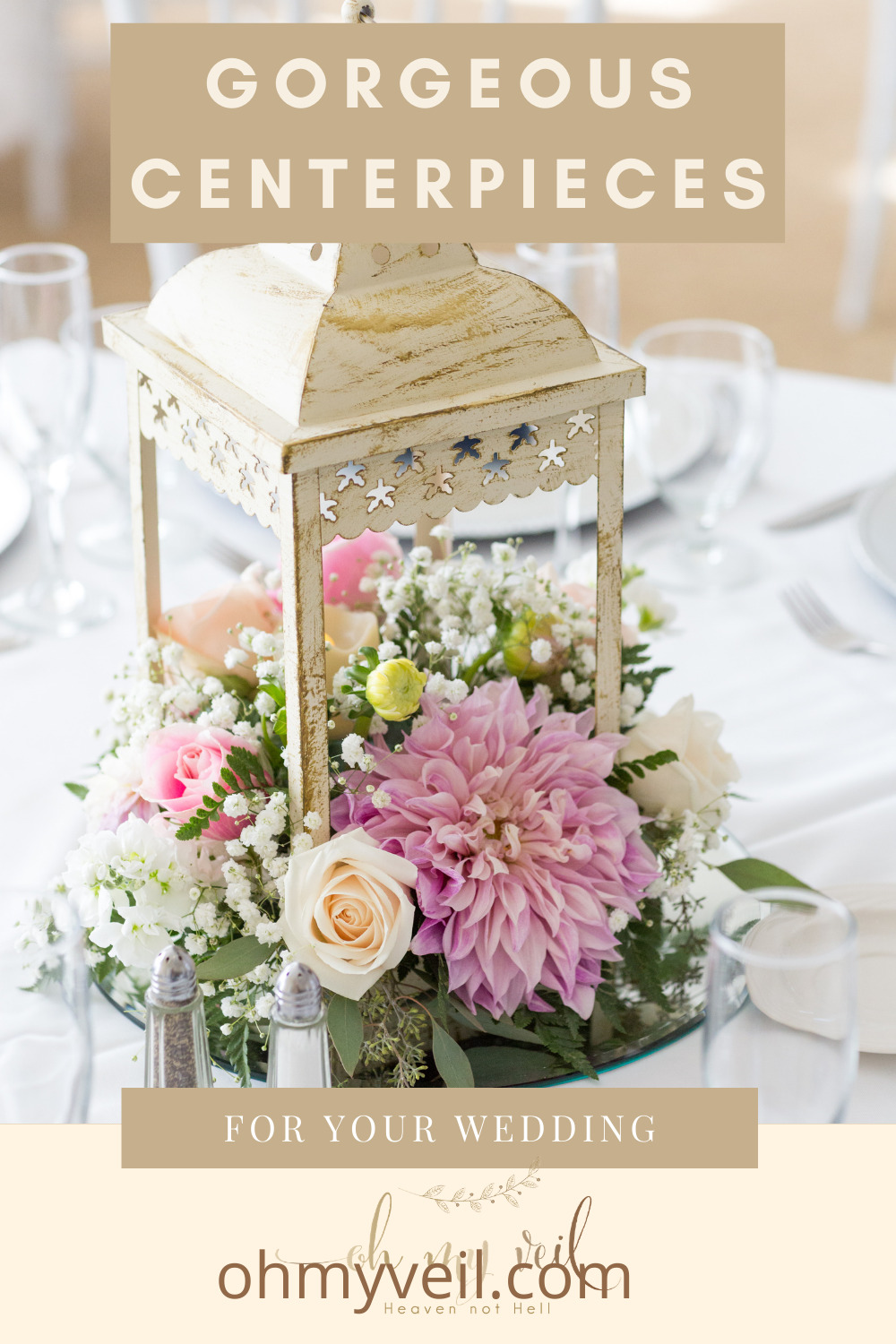 Unique Wedding Centerpieces
Get a bunch of lanterns and put them as the centerpieces for the tables at your wedding! You can do one lantern per table or add multiple sizes and shapes for more lighting.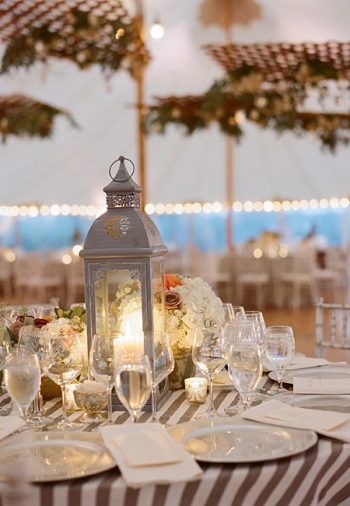 If you want to make some awesome centerpieces, then try these fantastic floating hot air balloons. They're perfect little mini versions and look absolutely amazing!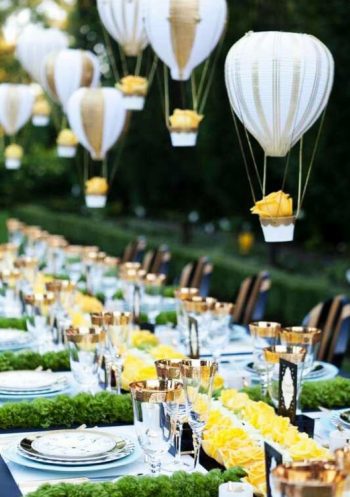 If you're having a winter wedding (or just really like how this looks), then make these gorgeous frosted trees! You can combine so many different types of decorations to make these trees look amazing.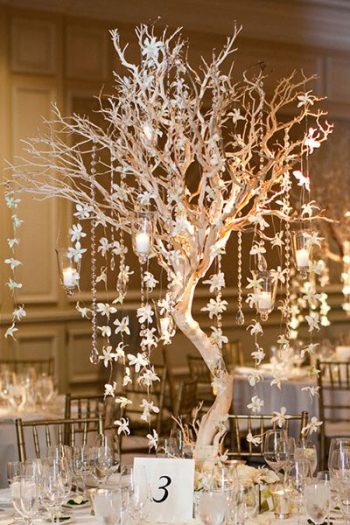 I love these hanging centerpieces. There are a few different ways to make them, but nearly all ways look great. You just have a pillar in some shape in the middle and then hang strings off the side.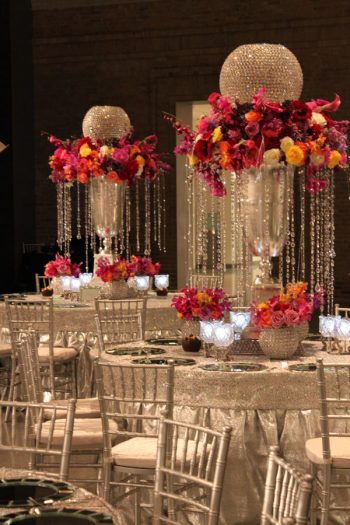 For a spring or summer wedding (or really any season) you can make these gorgeous flower boxes. The wood looks great and the flowers really pull it all together.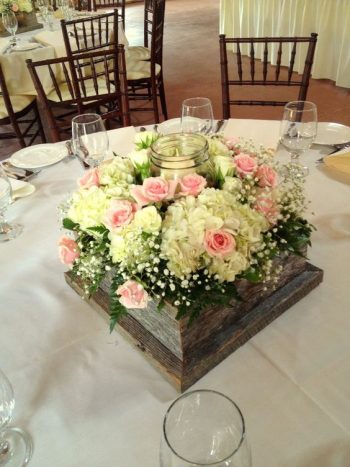 For a modern yet natural feel to your wedding, make these gorgeous flower stem decorations. Add some more style and flare to this by hanging strings from the bulbs.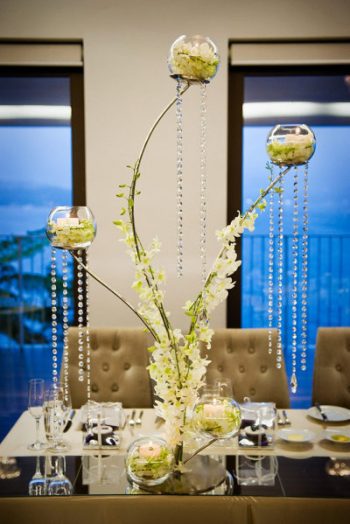 Put the letter of the couple's last name on each table and decorate them each. This is fun because you have one uniting theme (the letter) but then each table can have a slightly different style of decoration.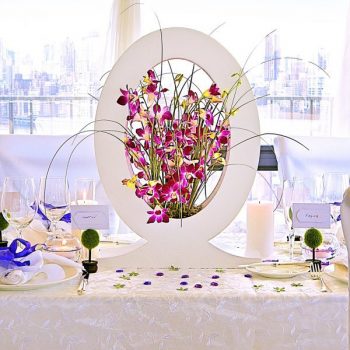 Make a fantastically rustic centerpiece for your wedding to get a really cozy feel. You can take a bushel of wheat, tie it up with a bow (burlap or other dark colored ribbons look great), and then set it on the centerpiece, or do really any format of this.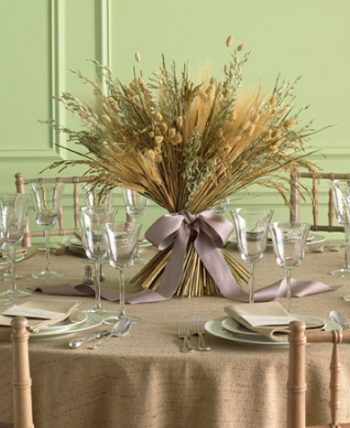 Flowers in a vase are a pretty classic but absolutely gorgeous centerpiece. Make it a bit more unique by filling the vase with water. This makes the flowers look so much brighter, plus it adds to the personality of the wedding.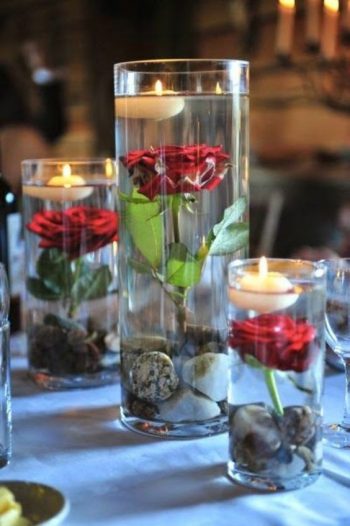 Terrariums are a great way to add touches of greenery throughout your wedding. The best part about these centerpieces is that, when the wedding is over, you can use them to decorate your home (or, you can give them away as party favors.)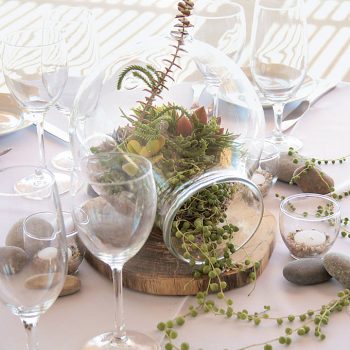 If you need a cute way to decorate your wedding but don't have a lot of time, then use candles! Stick them on tiered stands, add some tulle around the edges, and you have a perfectly chic wedding centerpiece. In no time at all!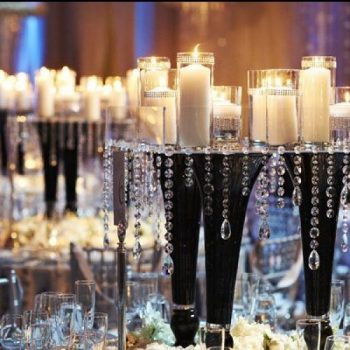 Take some wine glasses, add some flowers and other nature inspired objects to the cup, turn it upside down, and use that as a decoration. You can add a candle to the top of this decoration for an added effect.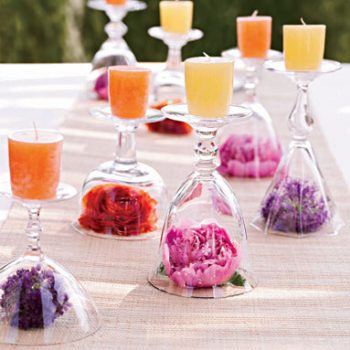 Bird cages are a great way to decorate the tables at your wedding. (In fact, this is actually what we did at my own wedding!) You can put anything you want inside of them, but I love the look of these colorful flowers. You could clip photos on the outside of the cage, or hang your table number from them!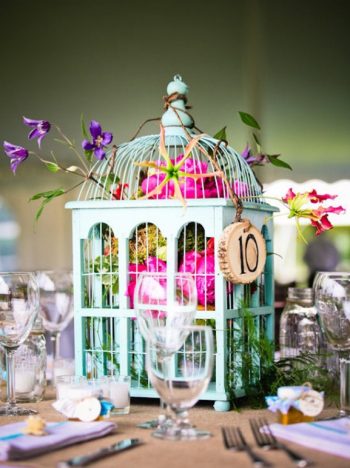 Put your antique tea set to good use! Add flowers, leaves, or other items to the inside of the teapots (or tea cups!) to make them look even better for a wedding.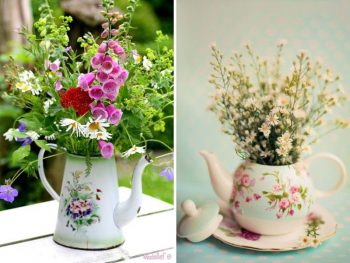 Turn an old log into a fantastic centerpiece for your wedding! You can carve the log out and add some flowers to the inside, too! These are a pretty cheap alternative because almost everything can be salvaged from your yard (okay, well maybe not the flowers!)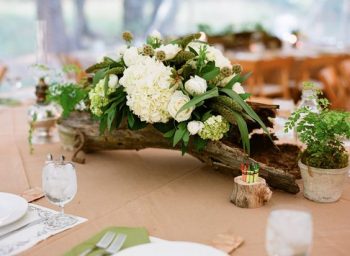 Which one of these unique wedding centerpieces will you try? If these centerpieces aren't what you're looking for, check out my other posts:
12 Wedding Centerpieces You Can Make Yourself