As a wedding planner, I am often asked what people should serve at a winter wedding reception. I have a favorite idea. Why not try a winter wedding hot cocoa bar? Have I peaked your interest? Keep reading.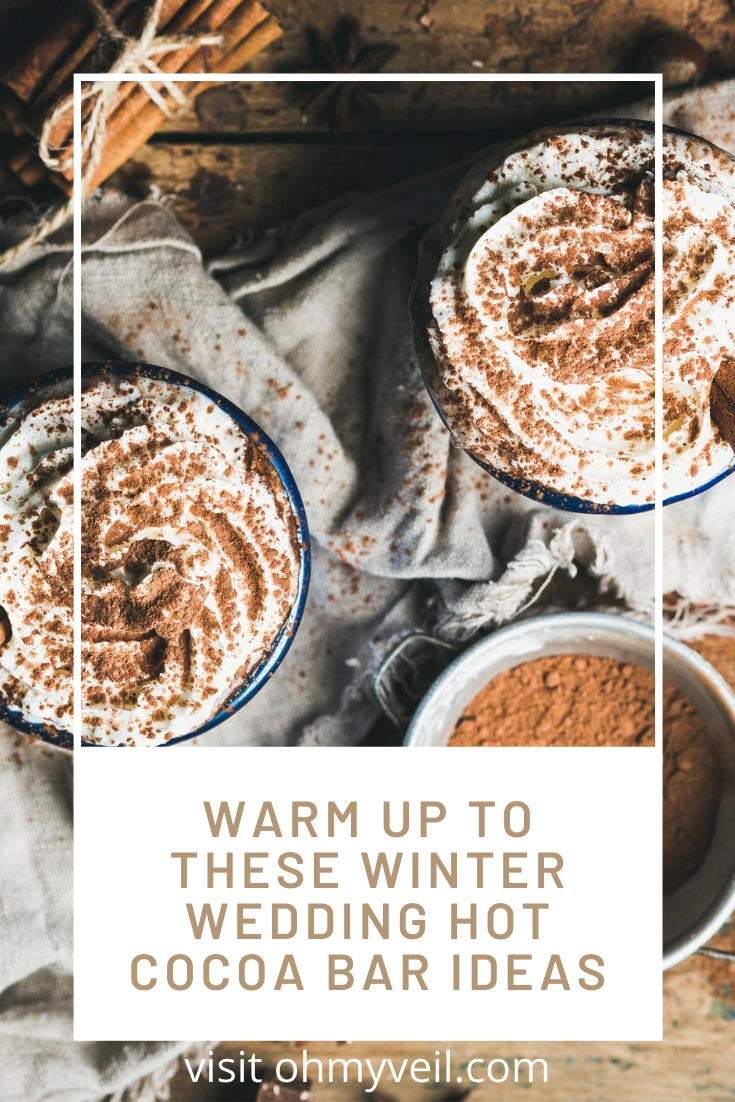 Planning a winter wedding? I recommend adding a DIY hot cocoa bar to your festivities! I had one during my wedding reception and I loved seeing all of my guests walking around with a mug full of the good stuff! Not only that, but it's a blast to see guests choose their own toppings.
A cocoa bar is one of the simplest holiday decor ideas for a wedding. Everyone likes something different and it's fun to see everyone outfit their cups with the treats that they like! A hot cocoa bar is seasonally appropriate for a winter wedding and it works great as part of your dessert buffet. I love these kinds of winter wedding and holiday decor ideas! Try one of these hot cocoa bar ideas for your wedding!