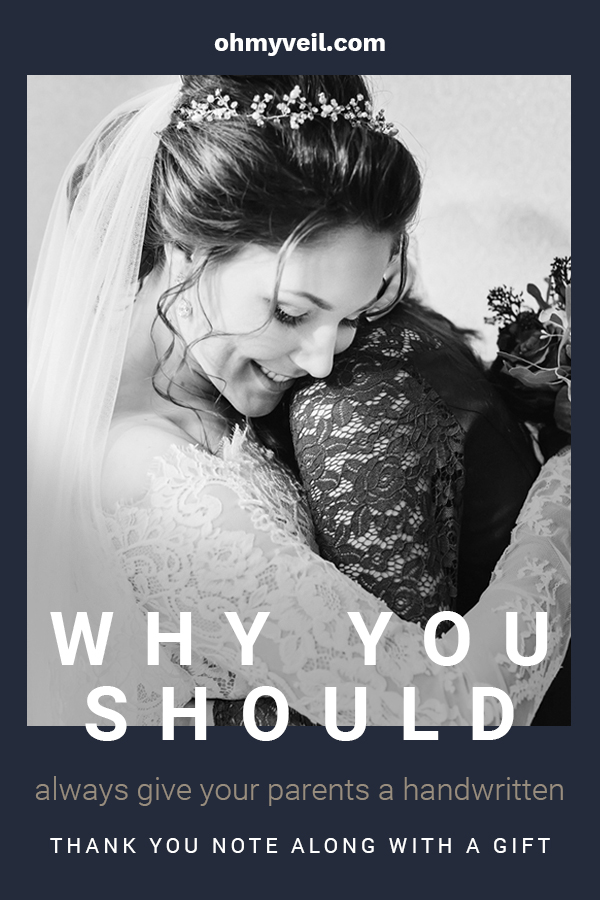 Weddings are stressful. Both for the parents of the betrothed and the ones actually saying the vows! If your parents have an important role in your life, make sure you make your wedding day even more special for them with a sentimental gift and a handwritten thank you note. I'll never forget how emotional my parents got when I gifted it to them on my big day! Here's why you should always give a handwritten thank you note to your parents on your wedding day.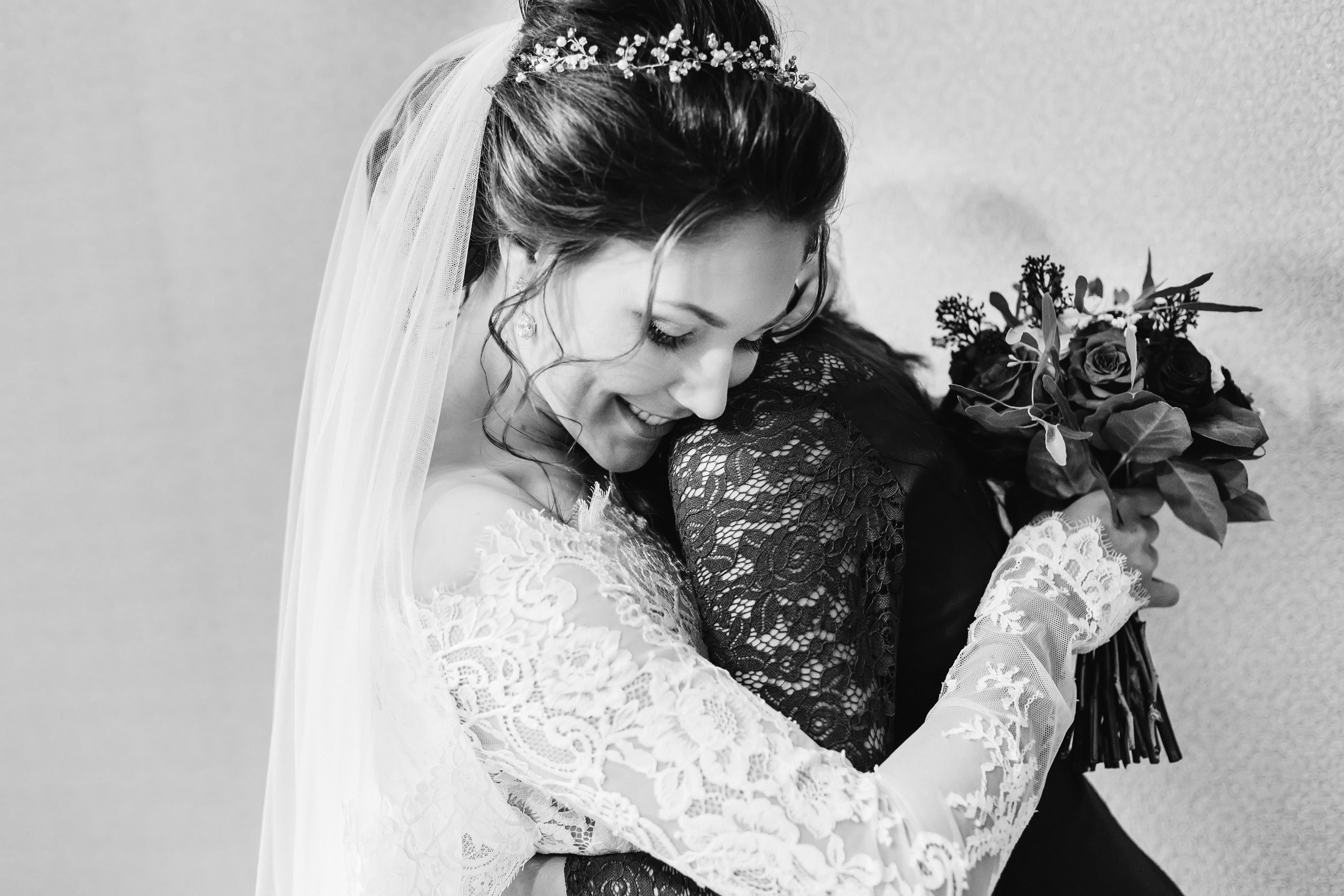 Why You Should Always Give Your Parents A Handwritten Thank You Note Along With A Gift
It's A Nice Gesture
Especially if your parents assisted in paying for or planning the wedding! After all, your parents probably taught you to always write a thank you note after receiving a gift or service from a friend. So they'll be proud that they were on the receiving end of that lesson one day.  Plus, a handwritten note really makes things look more thoughtful than something typed ever would. Pick out some gorgeous stationery
from Minted!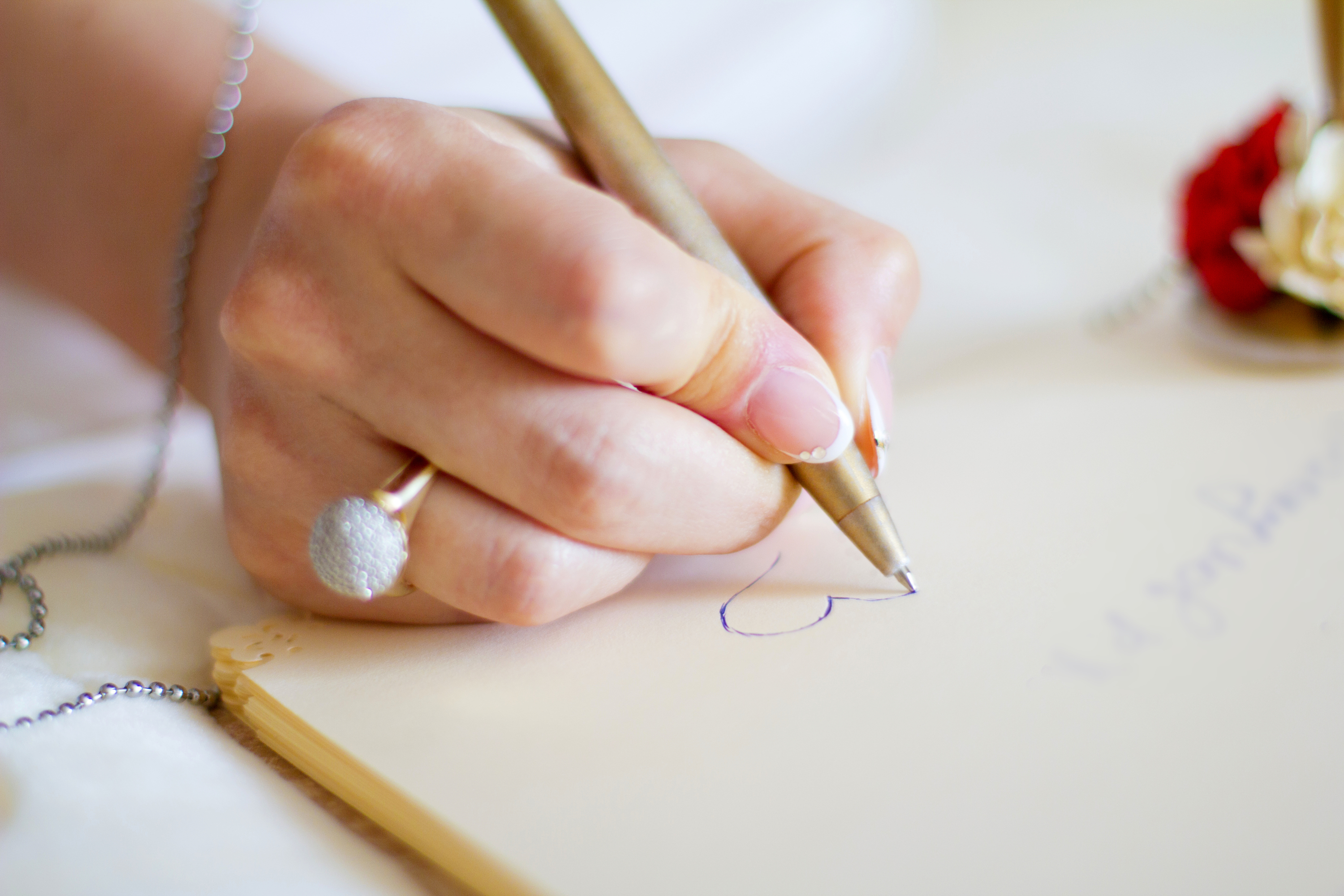 They'll Never Forget It 
A gift like this is something that both of your parents will cherish for years to come. When writing your handwritten note, get a little nostalgic! It's always good to mention specific reasons why your parents mean so much to you. It's important to thank those who helped get you there as you head off into your new life with your significant other.
Even if the gift you choose to give them is cheesy, funny, or an inside joke, the handwritten note will definitely be the hit of the evening.
Sentimental Gifts Are Always Well-Received
One of my favorite parts of every wedding I plan is when the bride and groom pull their parents aside to give them these gifts. Everyone is always so emotional and so happy. It really sets the tone for the entire of the day. One time, her parents even framed the thank you note given to them! They included it as part of a wedding album.
If you're wondering what kind of gift to give to your parents, check out
this article of mine
for more information!