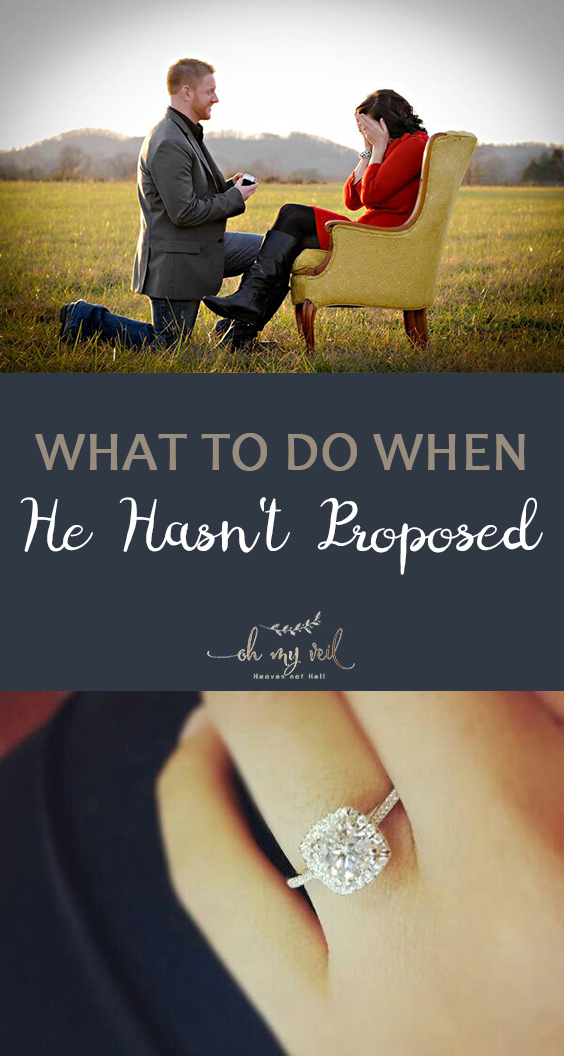 I met Haley from My Fashion Chronicles through various blogging channels, and we were recently talking about how she is waiting for her boyfriend to pop the question. I asked her if she would be willing to write about it for us, so here's what she has to say about the "pre-engagement anxiety" that so many women feel.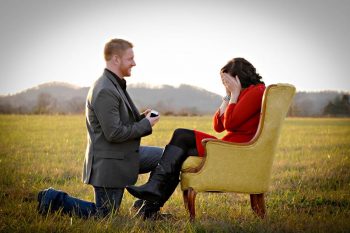 Hi everyone! I'm so thankful that Jen has asked me to write this, because honestly I have felt like I just need to get it off of my chest and so obviously blogging is the way to do that, ha! So I am going to give you a quick breakdown of my relationship. We met about a year ago on Tinder (yes it can actually work, but not all the time, I know). I knew within a month that he was the one that I wanted to share my life with. He wasn't quite there yet but I was okay with that. I knew that I had felt it really early on and not everyone feels things that fast, and I was just happy to be with him. We started really talking about our future about six months into the relationship. I know that for some people that seems so fast, but I truly believe that everyone will have their own timing and who am I to question that? I think on some level I knew that he would still need more time, but I was so excited that he was opening up to me about wanting to marry me. The problem? I am a planner, I need to know plans in advance so that I can plan my life. He and I had talked about a general time that we would like the wedding since he is getting a double masters, and he has an internship over the summer.  I feel that there is a deadline that we are very quickly approaching (or maybe has passed) for him to ask me to marry him so that I can have enough time to plan.
So here we are having just passed the actual 6 month mark for the ideal wedding date and no ring. Let me just list the different emotions that I have felt: he doesn't really love me and marriage isn't really what he wants, maybe he just tells me what I want to hear instead of what he really feels, that I am not good enough for him, I've been angry and sad, and now I am finally at peace over it. Crazy right? Let me explain. I know that he loves me and I love him. There is no doubt in my mind or heart about that. I know that no matter when he gets around to asking me, we will be married and everything works out. Will it be on the "ideal date?" Well what does that even mean? I know that at the end of the day, I am going to marry him and that's the perfect day, marrying the man I love. There are so many external pressures that I know you can feel, but I have found a few ways to help
Stop and focus on the positive. You two are in love!!! That is the number one thing to remember. It's important to stop and think about why you want to get married. It's so easy to get caught up in all of the hype of getting married. All of your friends and even family start asking you when you're going to get married, if he's going to ask you, what colors do you want, etc. That's so hard to answer all of those questions and still feel like you aren't doing something wrong. I stop and remind myself that I want him to 100% know that I am the one that he wants to be with and also that he is ready. The last thing I want is for him to feel like he HAS to ask me to marry him simply because we have talked about it. He just might need a bit more time, and that's okay. He's what I want, not a specific time. I also remind myself that it's a marriage that I want, not just a wedding. Yes, weddings are fun and important, but that's not what is most important to me. He is.
Just take the time to enjoy that you're together. Sometimes it can be hard because you both know that you want the same thing, but timing is important. If you feel it's an actual problem, talk to him rationally. Men don't always understand that planning is time-consuming (like hello, wedding dresses take time to alter!!!), and that it can be emotionally draining. Things work out and happen when they are supposed to, and sometimes that means that you take it into your own hands. Sure it's unconventional, but there's worse things. Best of luck ladies!!! XOXO
Post written by Haley from myfashionchronicles.com