Wedding venues set the tone for the entire day. Knowing this, sometimes it can be a lot of fun to find a unique location to help express who you are as a couple, as well as a fun wedding that will stand out to your guests. If you're looking at unique wedding venues, you won't want to miss out on these beautiful ideas.
As a sucker for all things Sex and the City, I loved when Carrie opted to have her wedding in a library. Surrounded by all of the famous love stories, a library is a beautiful place to start your married life.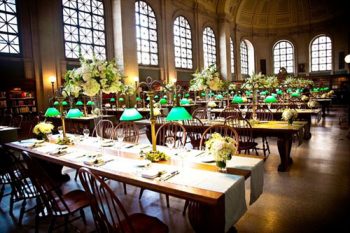 Are libraries too quiet for you? Check out your local music scene and see if any music venues are available to rent. I'll even let you in on a little secret, mine is in this venue pictured below!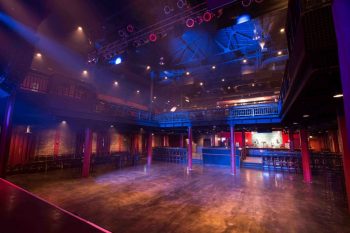 Are you a couple that enjoys outdoor activities? How about paddle boarding? Why not do the ceremony on a paddle board then move the reception to a park bordering the water?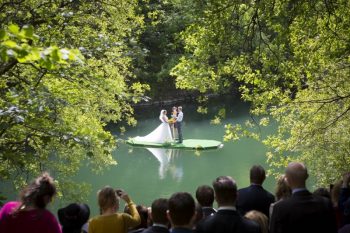 Look for old factories or homes that might even be abandoned. These are the perfect spots for industrial or cottage style weddings. Since the venue already ads so much to the feel of the space, minimal decor is usually required.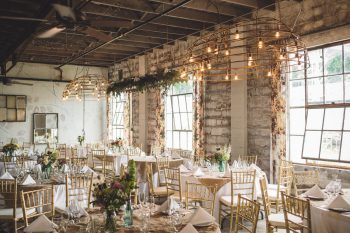 I absolutely love the idea of a wedding in a museum. They are beautiful, elegant, and full of rich history. Check out local museums (natural history, art, aviation…) to see if they are available for your big event.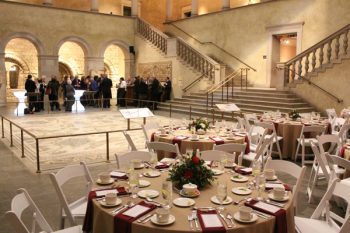 No matter where you decide to host your big day, it will be amazing. Just never be afraid to think outside the box and find unique locations. You never know if you can hold your wedding there unless you ask, so start your search with your favorite locations in the area.
Written by Haley from My Fashion Chronicles as a guest writer.