Photo booths are my favorite accessory at a wedding because you are sure to get at least one amazing photo of every one of your guests. But decorating a photo booth is just as important as having one, check out these incredibly Etsy wedding decorations that you can use to decorate yours!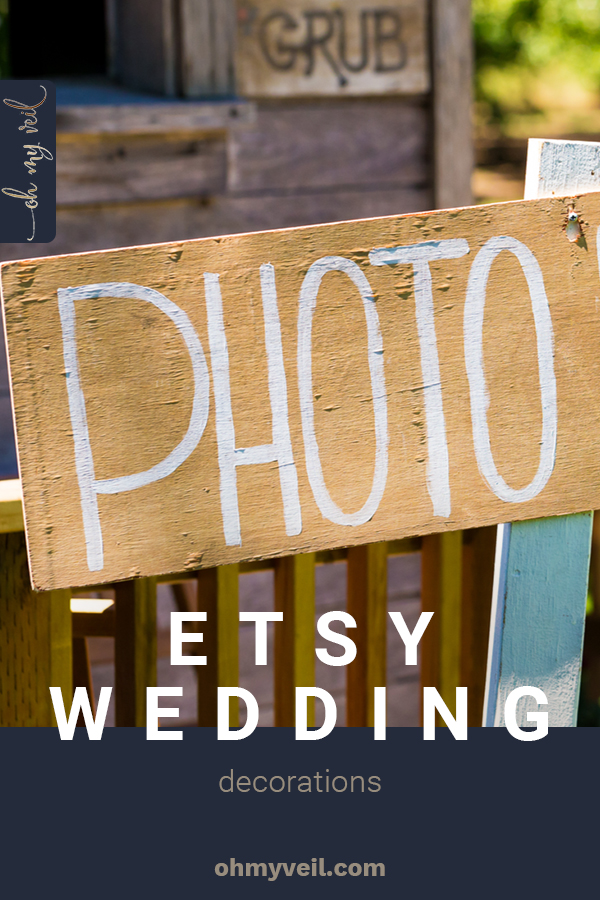 Etsy Wedding Decorations: Rustic
Custom Wedding Initial Signs
You can have this Etsy seller customize these to read anything that you want them to! The options are endless. Place a bucket of these near your photoshoot along with fake mustaches, tiny hats, and the like for your guests to pose with! Purchase here.
Garland For Backdrop
This super gorgeous garland comes way longer than anticipated. If you cut it down a bit, you can easily create a gorgeous wedding photo backdrop. Though the garland definitely has a pink tint to it, the book pages make this the perfect fit for any rustic wedding. Purchase here.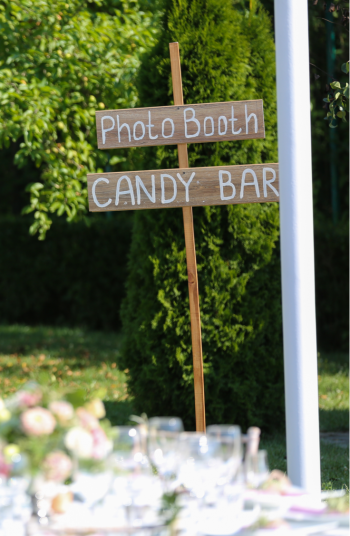 Etsy Wedding Decorations: Boho
Macrame Back Drop
I know it's hard to believe but macrame is back IN. And honestly, it makes for a pretty epic photo backdrop for your wedding! You can either make your own (there are tons of great macrame tutorials on the internet!) or purchase one for a mere $100. Pretty cool, right? Purchase here.
Flower Lettering
This gorgeous flower letter would look wonderful hung on your backdrop or around your photo area as a prop. When it comes to bohemian wedding decor, you really can't go wrong with tons of flowers! And this one is super affordable at only $59+ (depending on size) so you won't break your budget! Purchase here.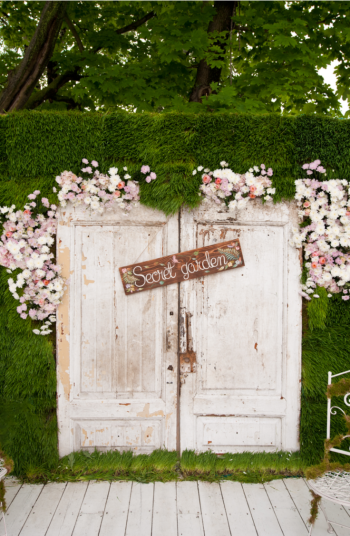 Etsy Wedding Decorations: Selfie Station
Direction Sign
Selfie stations are an adorable way to get your guests to show a little personality! However, some folks might need help breaking out of their shell. Give them a little "art direction," as I like to call it, with this adorable plaque that tells guests what to do when they're at the station. Directions are always nice. Purchase here.
Custom Hashtag Sign
Undoubtedly, one of these selfie station photos will end up on social media! Create your own hashtag so that you can save all of the photos via social media. It'll be so fun to look back on that hashtag in five years and see everyone's gorgeous photos. The best part? This is only $20. Purchase here.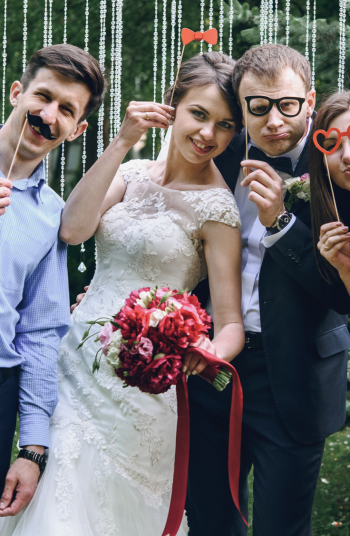 Etsy Wedding Decorations: Rustic Chic
Wreath
Background decorations are the true winner when it comes to wedding photo booths, so make sure yours are saying the right thing. And if you ask me, no wreath could be sending a better message than the rustic chic "peace" one on Etsy. Purchase here.
Birch Candle Holders
Make the lighting magical by incorporating birch candles throughout your space. There's nothing like the soft glow of candles on a cool night. Purchase here.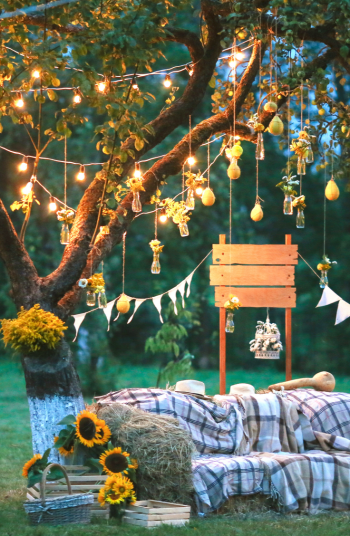 Etsy Wedding Decorations: Vintage
Vintage Fans
Have your guests pose like royalty with one of these dramatic vintage fans. With the flick of the wrist, you'll be transported back to old Hollywood. They come in a set of three. Purchase here.
Wire Birdcages
Fill these with gorgeous flowers or twinkle lights and hang them in the backdrop of your photo booth. You might only get one or two to fit, depending on the size of the area that you are working with, but these are sure to steal the show. Plus, you can take it home as a keepsake after the whole thing is done. Purchase here.