There's a new trend on the wedding horizon this year! Are you looking for something a little bit different and definitely ultra-chic? If so, I recommend trying out a tuxedo dress or a white lace pant suit! But don't let the thought of a pant suit on your wedding day scare you, you can still look ultra fab and feminine! Take a look at these awesome tuxedo dresses and white lace pant suits for your wedding below. And if you end up trying it out, please drop me a line below and tell me how you liked your look!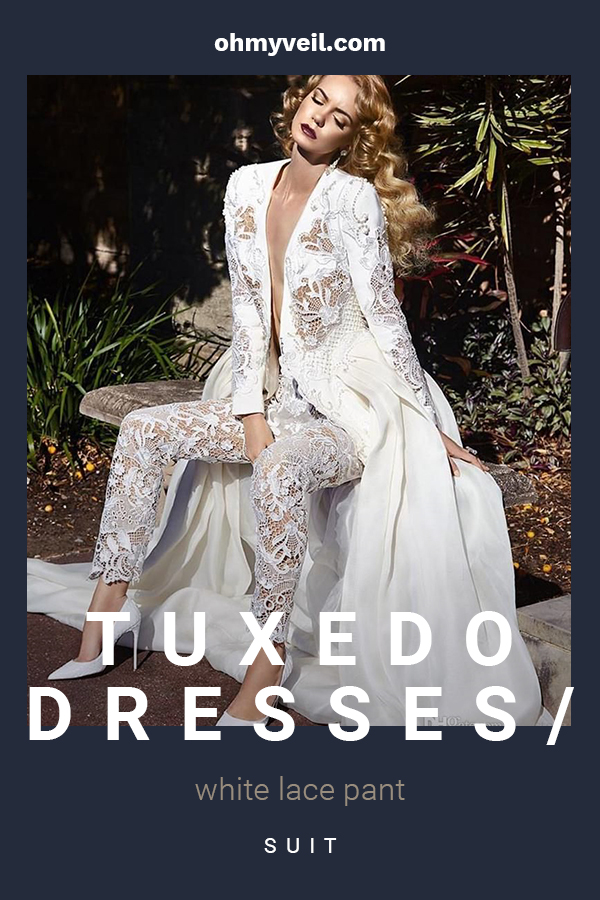 Tuxedo Dresses
Tuxedo dresses are designed exactly as they sound, like a dress that looks like a tuxedo! These are all the rage in the world of fashion, and it's a great way to add a little touch of elegance to your big day. You can choose them in any color you wish and pair them with a pair of gorgeous high heels or pumps. I've even seen white tuxedo dresses if you want to remain traditional in that way. Even better, tuxedo dresses are available in a wide variety of lengths! Try just below the knee, above the knee, or even a floor-length gown. Check out this post to find a veil for your look. And if you still aren't convinced to try one on, take a look at the photos below to see how other people wore their own.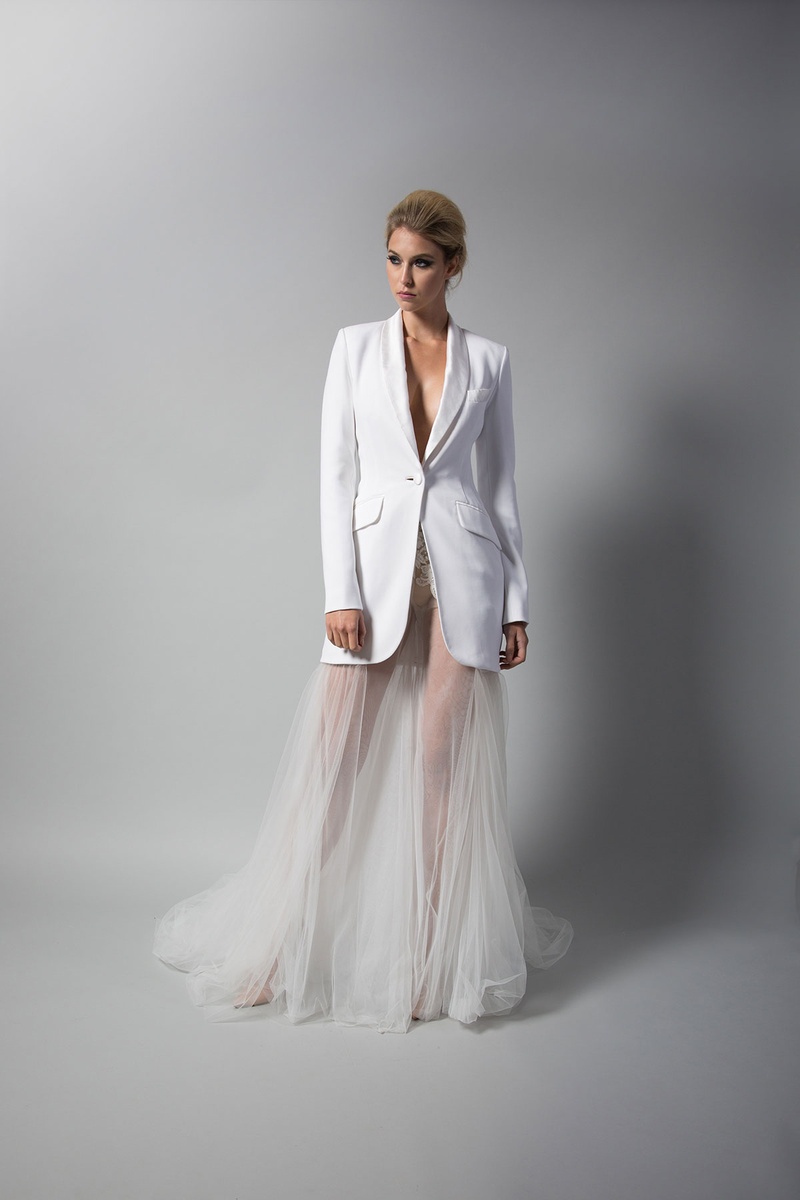 White Lace Pant Suit
Boho brides or ones just looking to be a little different on their wedding day, this one is for you! A white lace pant suit looks absolutely beautiful when worn for a beach or other outdoor wedding. You could even take it a step further and go shoeless. It's completely up to you. However, what's great about these pant suits is that you can totally customize them based on your own personal preferences! You can go with a wider top and pant legs for something more bohemian, or you can go with something more fitted for a more elegant chapel-ready look.
It doesn't matter which of these wedding ideas you go with on your big day, both options are fantastic ideas for your special day. Now, you'll just have to think of a bridesmaids dress that will pair well!