Choosing a great veil is one of the most important things any bride will go through. Whether you decide to be photographed in one or not, you'll always remember how your spouse lifted it to kiss you on the big day. However, it can be tricky to determine which veil length is best for you. Check out my complete guide to veil lengths, found below!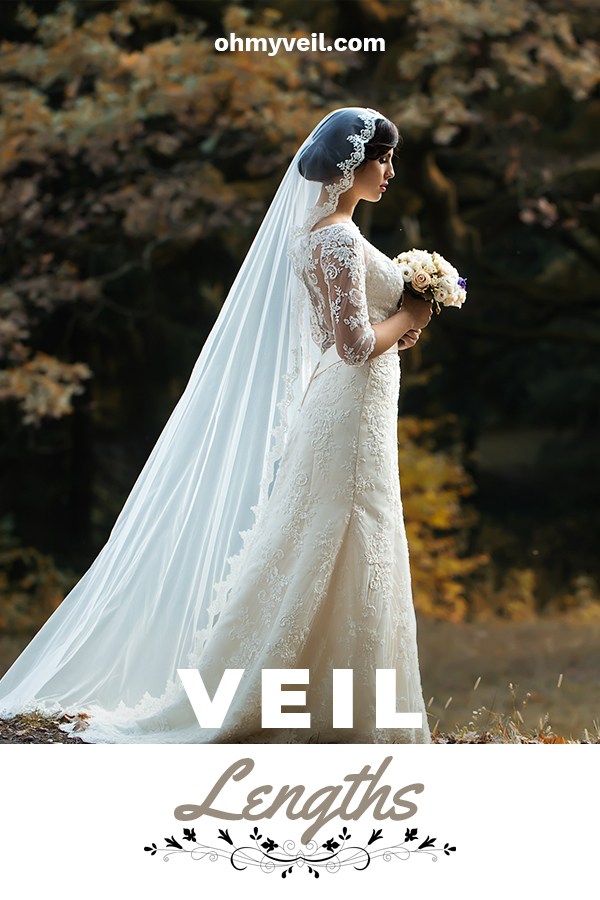 Veil Lengths: Shoulder
This is probably the easiest on the list to find when you are looking in the store. The shoulder-length veil is a classic veil style that has been around for years thanks to its versatility. Shoulder length veils are usually 18-25 inches long. If you're a bride with short hair, I recommend going with something like this.
Veil Lengths: Waist
A few inches longer than the classic shoulder-length veil, the waist-length veil adds an extra touch of sophistication if you ask me. Perfect for brides with short or long hair, these 30 inch long veils are sure to make an impact. Just think about how gorgeous you would look with something like this on with your beautiful hair cascading down your back.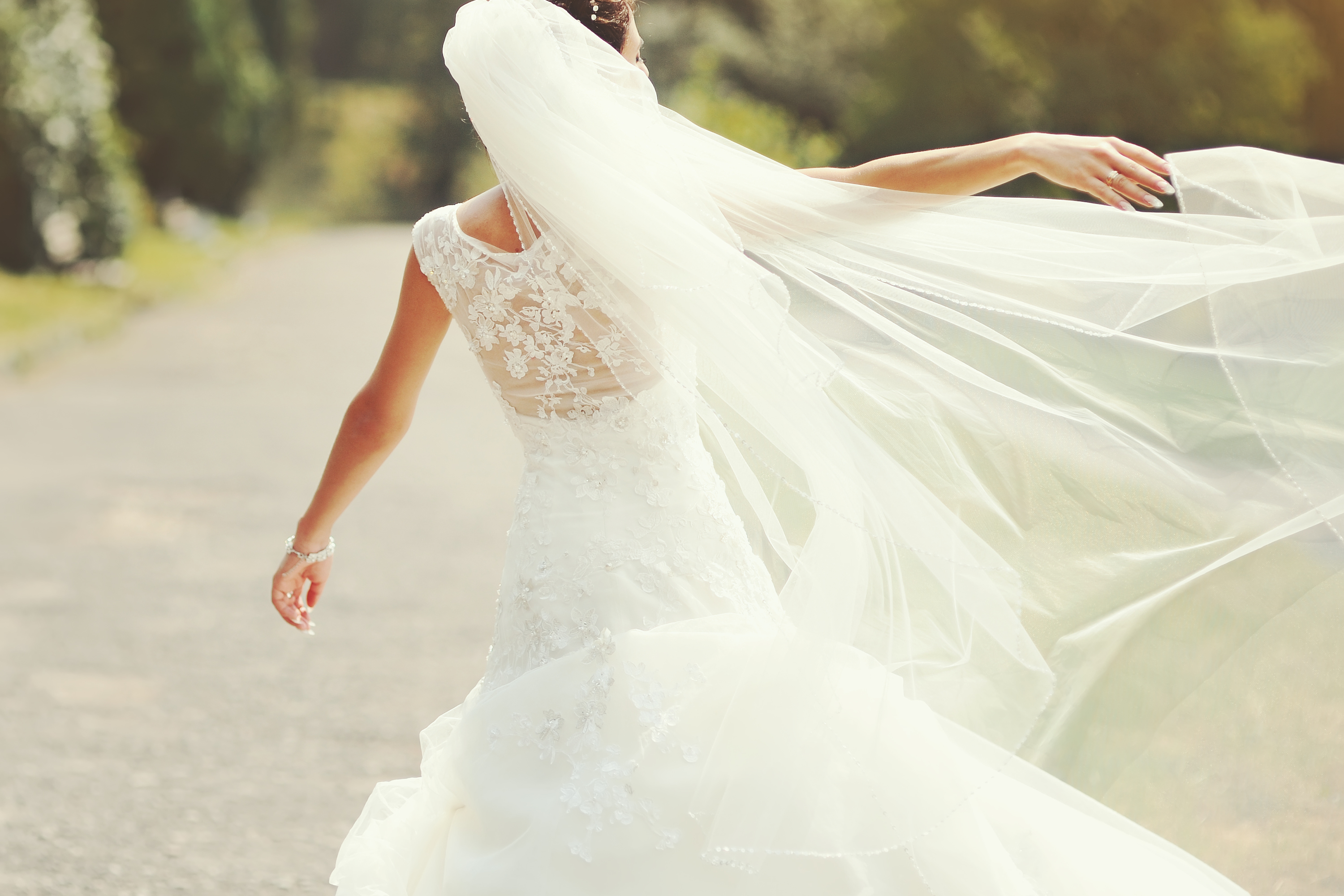 Veil Lengths: Fingertip
This veil length became very popular VERY quickly after Kate Middleton wore something similar on her wedding day. The longest veil length featured so far, fingertip veils often have two layers of tulle and reach to an impressive 40 inches long. If looking like a princess sounds like fun to you, this is just the thing.
Veil Length: Ballet or Waltz
A bit shorter than a traditional cathedral-length veil, a ballet veil can help break up the back of your dress nicely. Also known as waltz veils, these end up being about 45 inches long. The veil will fall between your knee and the ground when worn. This length of the veil is also quite versatile and looks beautiful when worn with a tea-length or full-length wedding gown.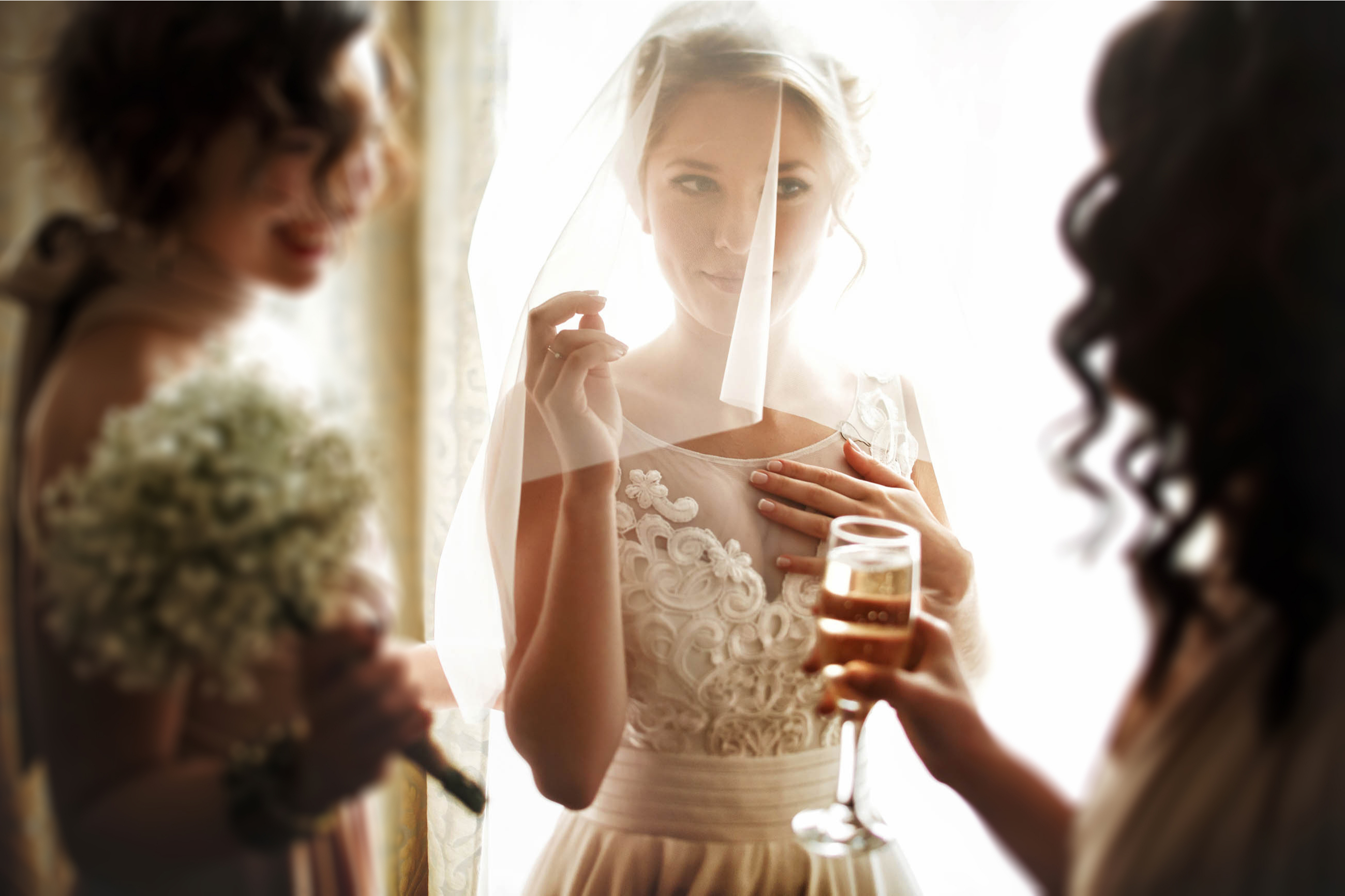 Veil Length: Chapel
Often one tier, these long wedding gowns are sure to draw eyes your way. These long gowns are best paired with long, elaborate ball gowns and other floor-length dresses. The length of the veil usually stretches to be about 70-90 inches long, with several inches stretching beyond the end of the dress. It isn't hard to imagine how great this would look walking down the aisle on your big day.
Veil Length: Cathedral
Getting married in a gorgeous cathedral with a long flowing wedding gown? If so, a cathedral style gown would be perfect for you! These massive, statement-making veils stretch to a length of 108 inches and most will leave an impressive trail behind you.