It can be hard to be a bride with short hair! It probably seems like all of your long-haired friends have endless options when it comes to wedding hairstyles. But guess what? Even if you have short hair, there are tons of different wedding hairstyles to choose from. Below, you'll find ten of my very favorite short hair wedding styles for the bride.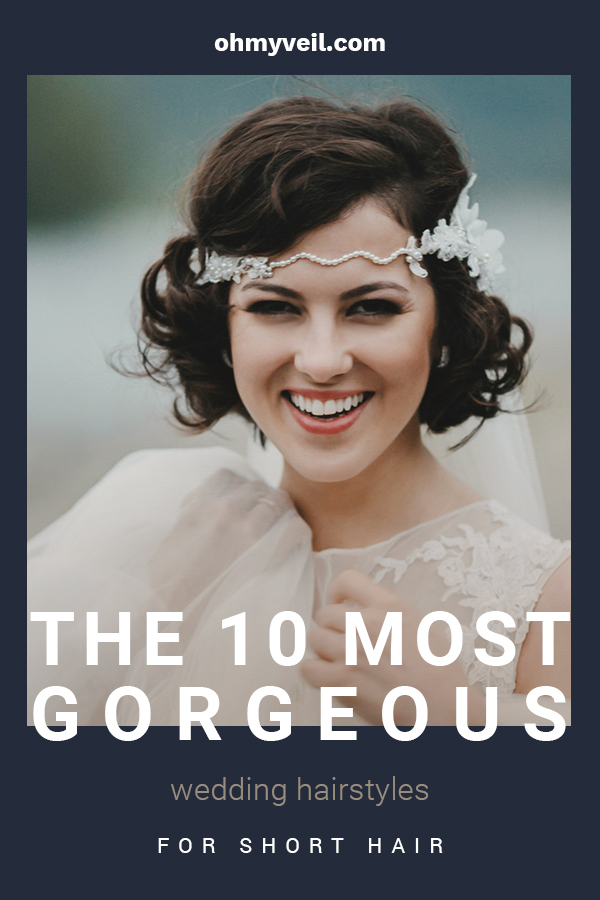 Short Haired Wedding Styles: Pixie
The classic pixie cut will never go out of style. Here's how to style your short pixie cut to look the very best on your wedding day.
Add Some Earrings: If you want to go veil-less on your wedding day, and like a little bit of an edgier look, I recommend rocking a pair of statement earrings on your big day. Since your hair is short, you can show off your earrings. Don't be afraid to pick an unconventional style like the bride below, either!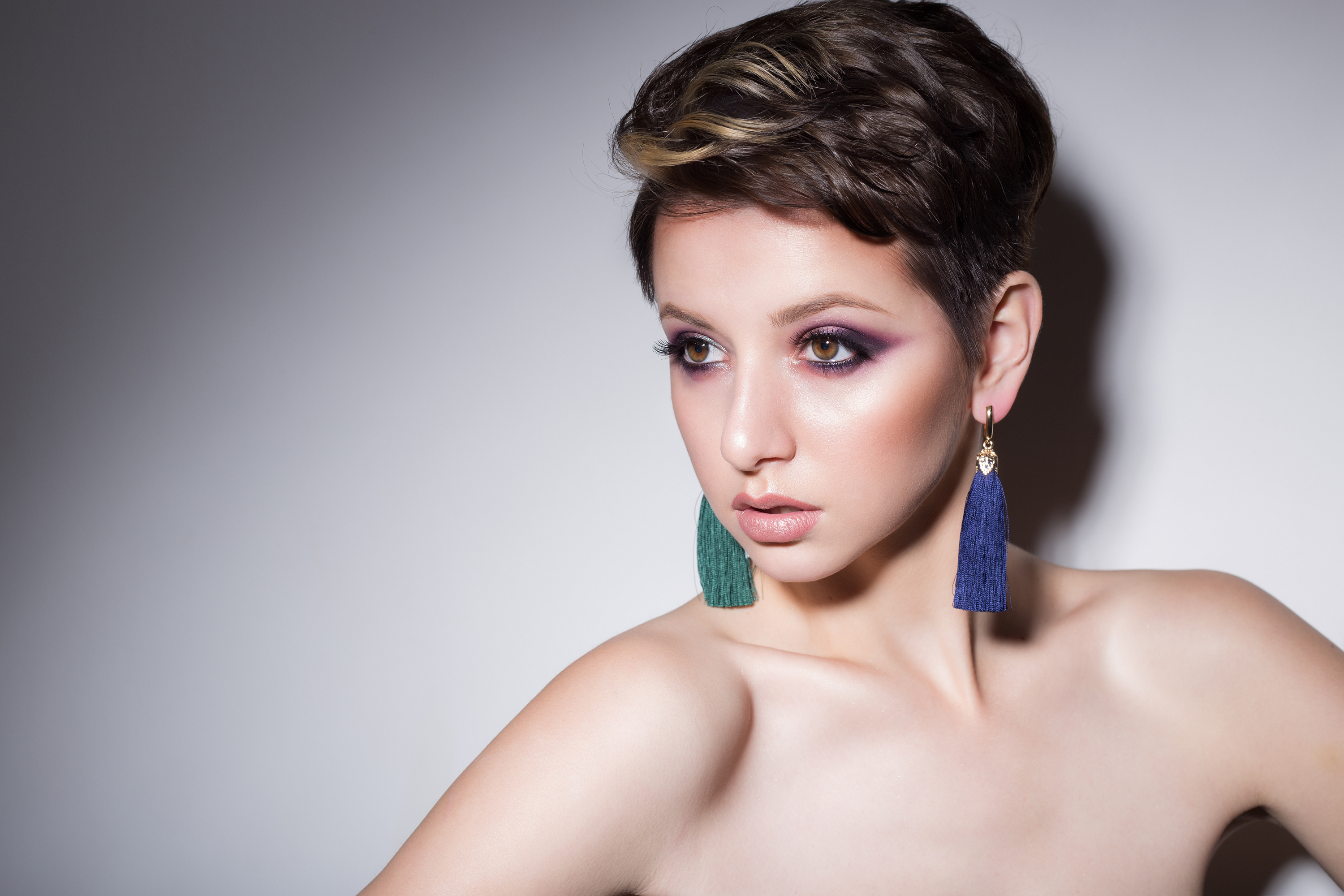 Rock A Headband: You'll look wedding-ready with a floral headband like the bride below! Bridal headbands come in a variety of styles, so you are sure to find something that pairs well with your wedding dress and your style. You can't go wrong with this short-haired wedding style.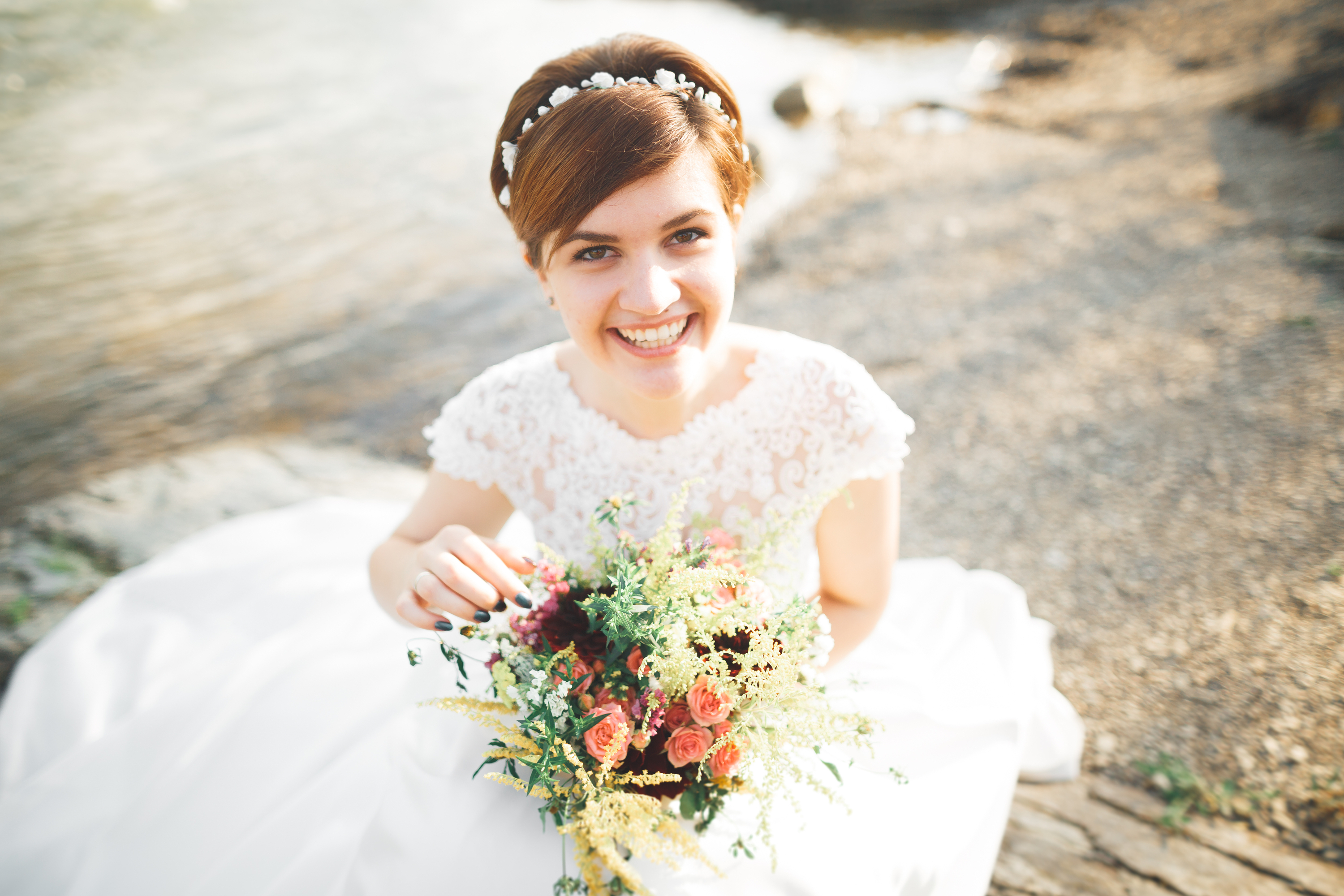 Flower Crowns: Let your hair get a little shaggy around the date of your wedding so that you can give it some oomph with the curling iron. Once complete, complete the look with a gorgeous crown of live flowers.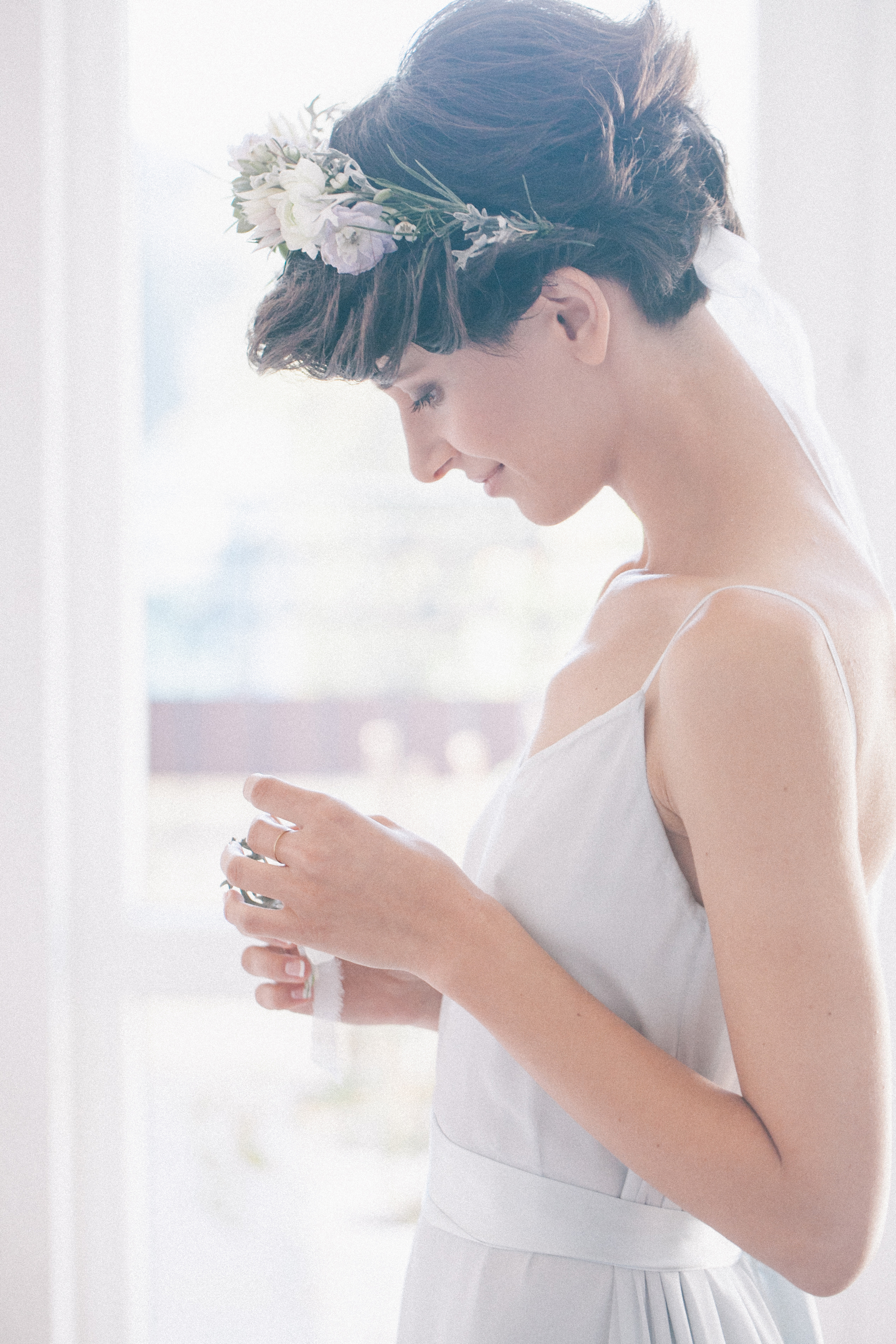 Short Wedding Hairstyles: Updo
Just because you have short hair doesn't mean you can't wear it in an updo! Find my favorite short hair wedding updos below.
Piecey Updo: Use bobby pins to secure jaw-length hair into an elegant updo. Twist a few pieces here and there to create gorgeous visual appeal and top things off with your favorite wedding hair accessory.
Elegant Updo With A Crown: If you have short hair that is a bit longer, you can curl it into ringlets and pile it on your head for a positively chic wedding hairstyle for short hair. Top things off with a princess crown to make the day truly fairy-tale like.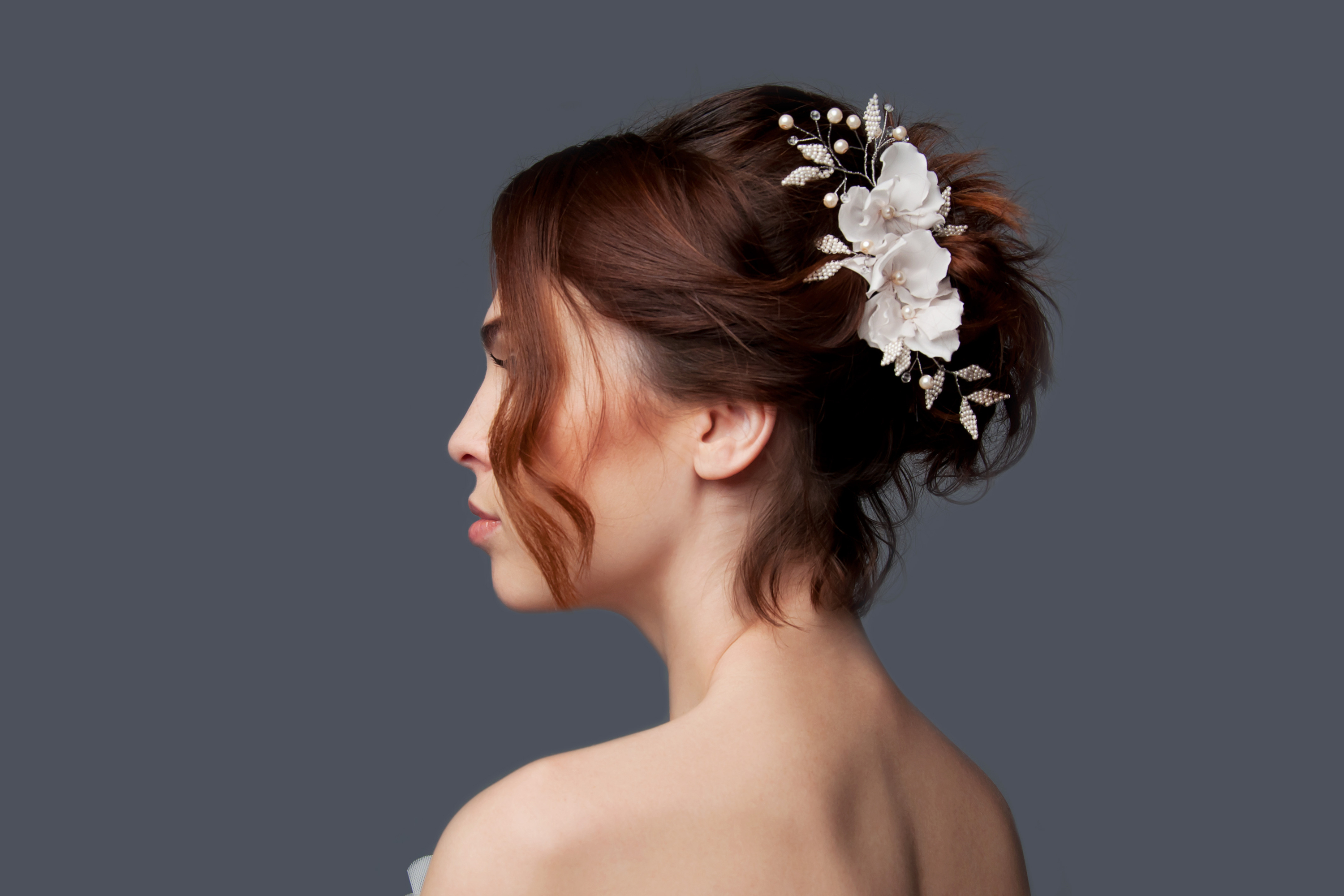 Short Hair Wedding Style With Veil
It can be hard to pick the right hairstyle for your wedding veil, but don't let the length of your hair dissuade you. Here are great short hair wedding styles with a veil.
Half Veil With Updo: Don't be afraid to experiment with the length of your wedding veil. Pull your short hair up into a gorgeous updo, and finish things off with a fishnet veil. This just looks effortlessly chic, am I right?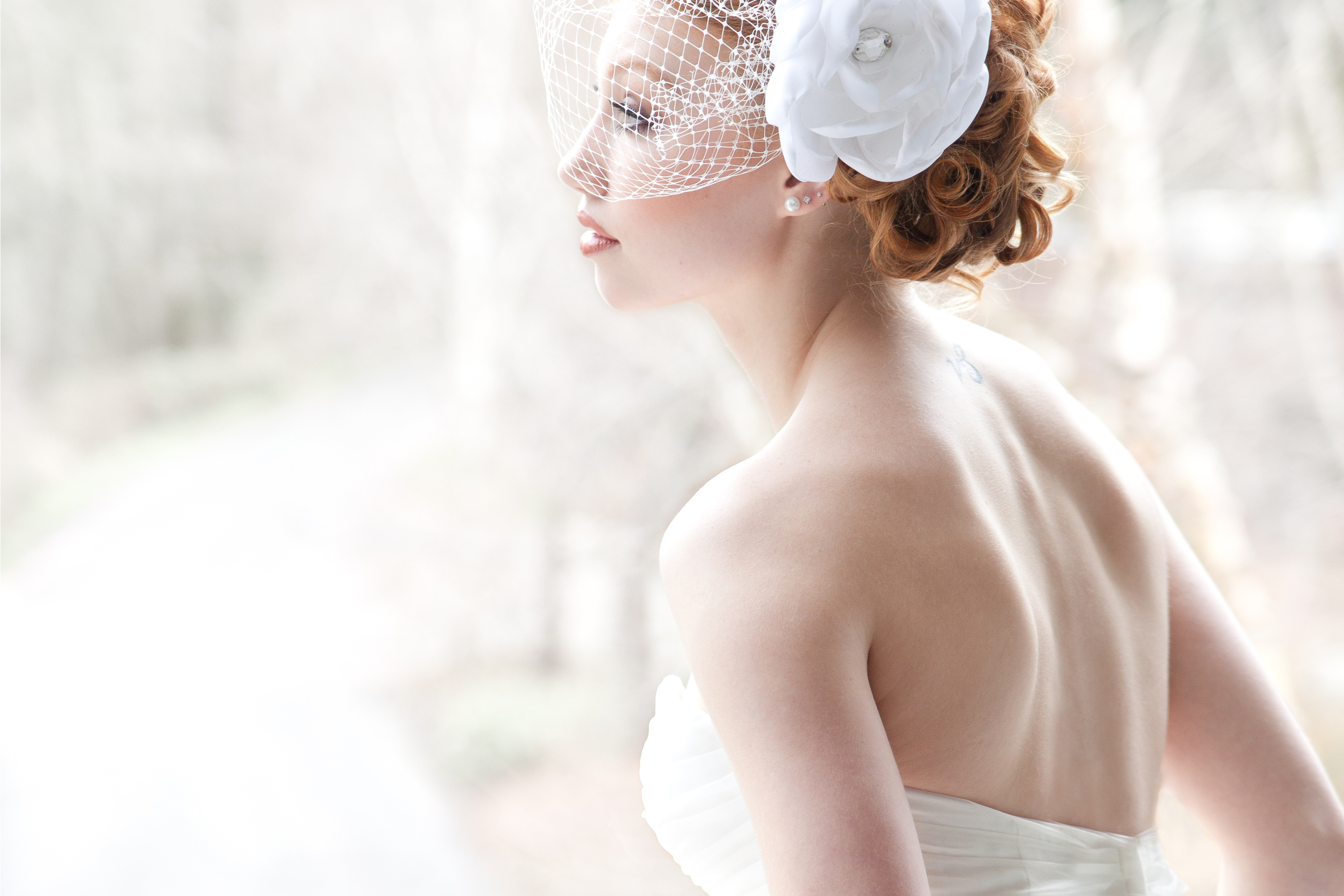 Headband Style Veil: I haven't seen too many of these veils out and about, but I absolutely love the style and I think they look amazing on brides with short hair. The big curls make this wedding hair style look even better!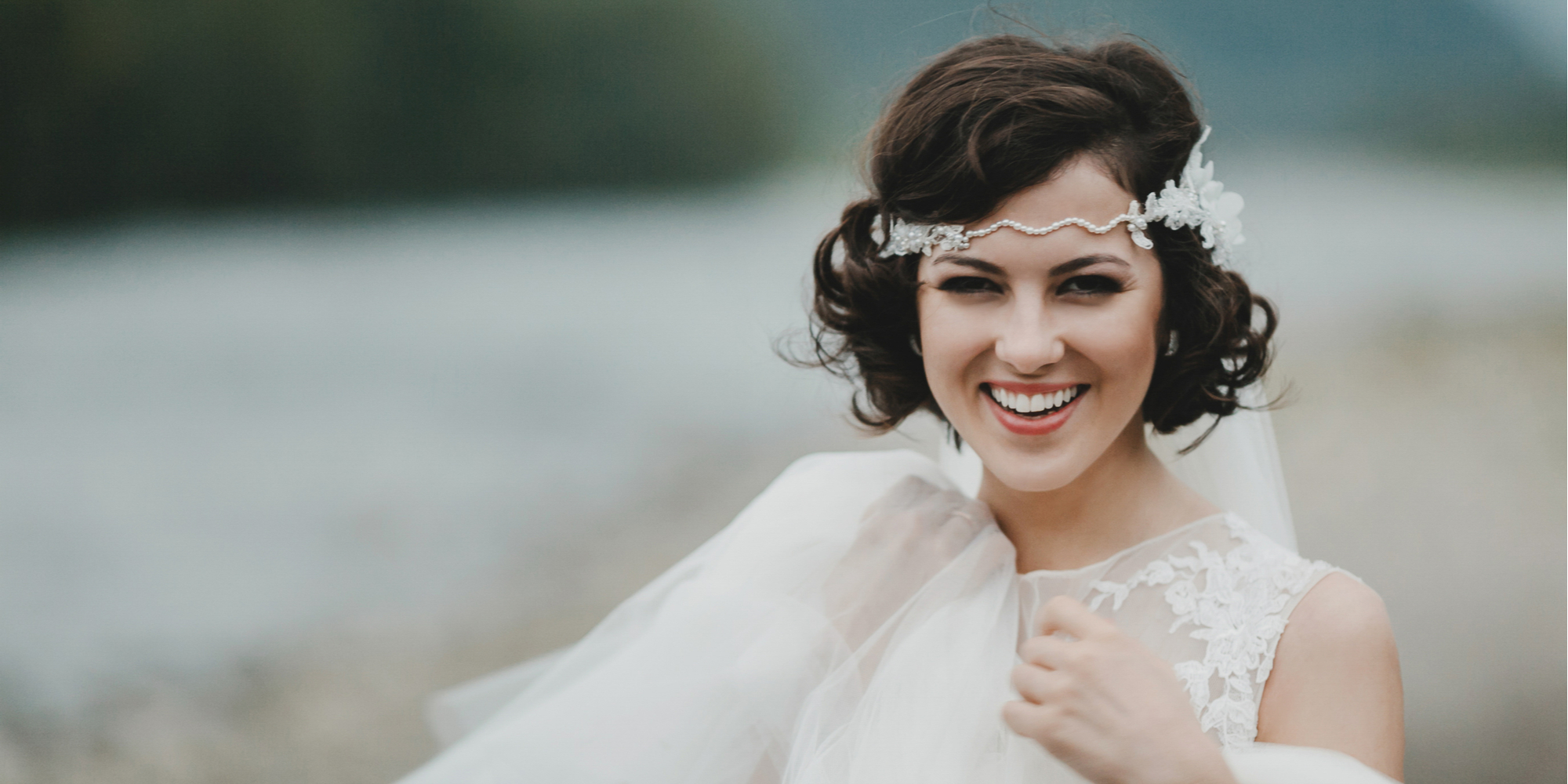 Classic Wedding Veil: If you're looking for something sleek and sophisticated, this hairstyle might be the perfect one for you. Straighten your straight hair so that it lies flat and then top the look off with a gorgeous wedding veil. Short hair isn't boring with these ideas!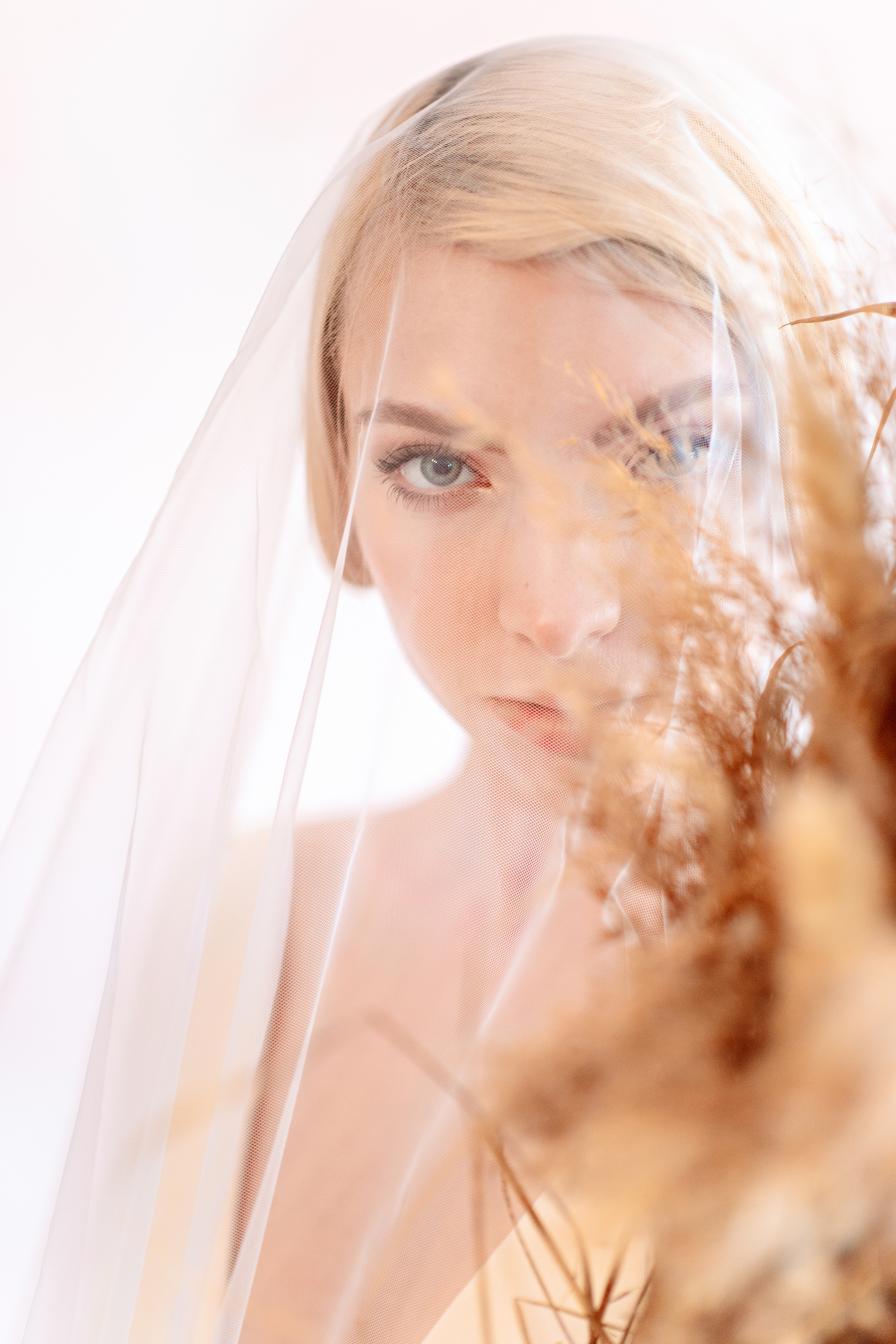 Other Short Hair Wedding Styles
Piecey Pin Back: Pin back the front pieces of your shoulder-length hair to create this totally unique wedding hairstyle.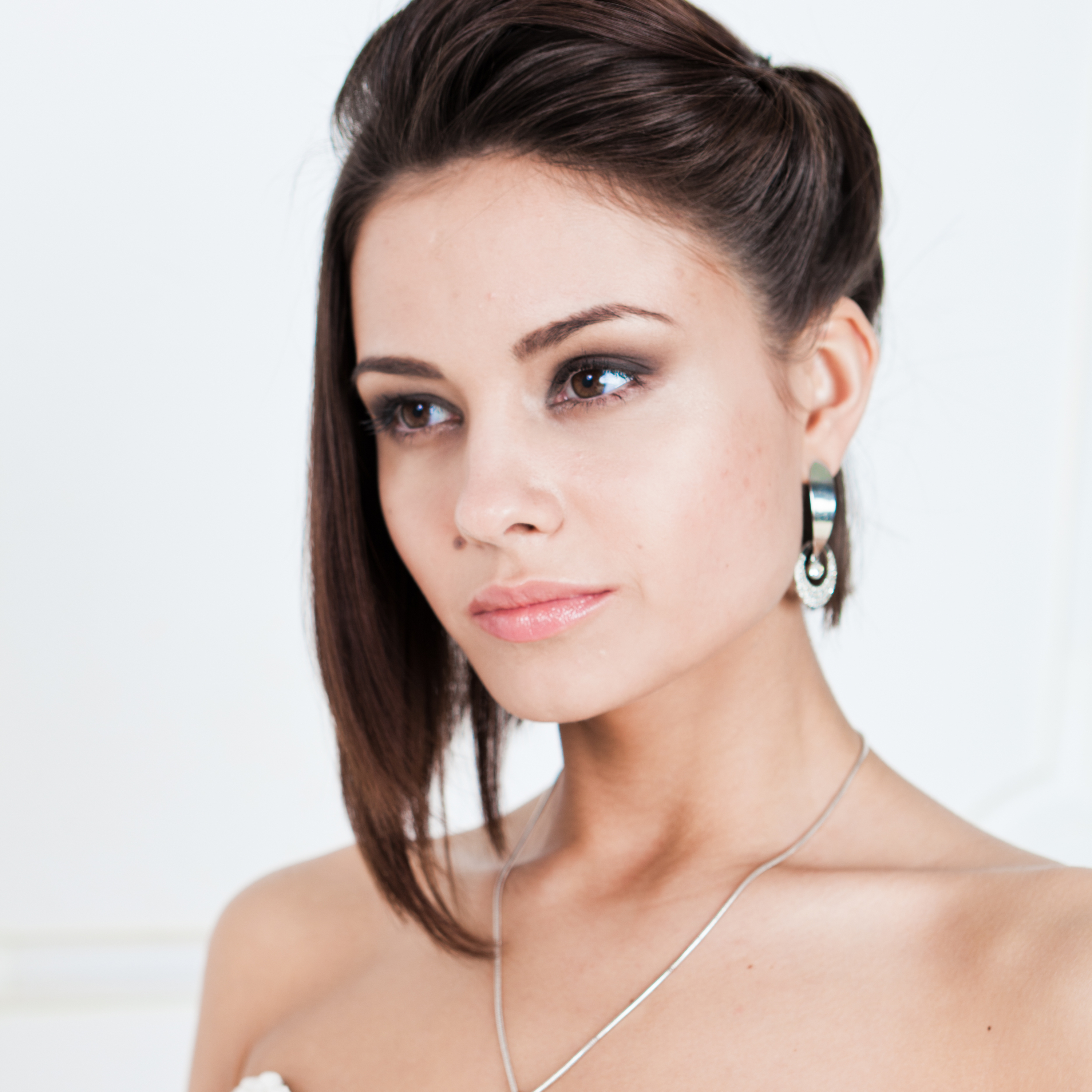 Twist With Accessories: Twist the front pieces of your hair and use bobby pins to secure them so they create a half-up, half-down look like the one below. Pin some eucalyptus leaves or other accessories into the twist.