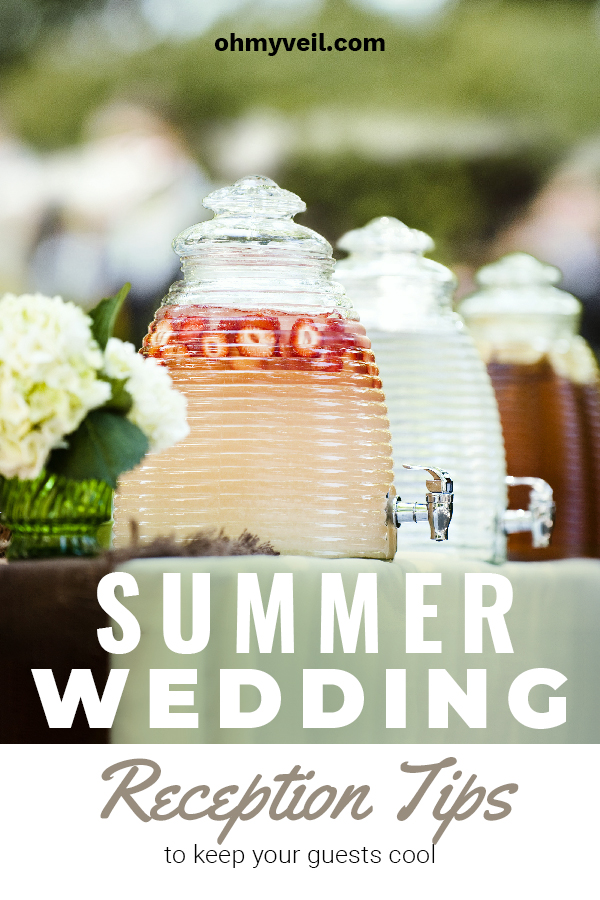 While there's something so memorable and magical about a summer wedding, it can get uncomfortably hot if the weather doesn't perform well during your reception. Suddenly, you look around and all of your guests are covered in a fine layer of sweat! And I know from experience that boob-sweat marks don't show up great on camera. Use these Summer wedding tips from professionals that will help keep your guests cool during your reception.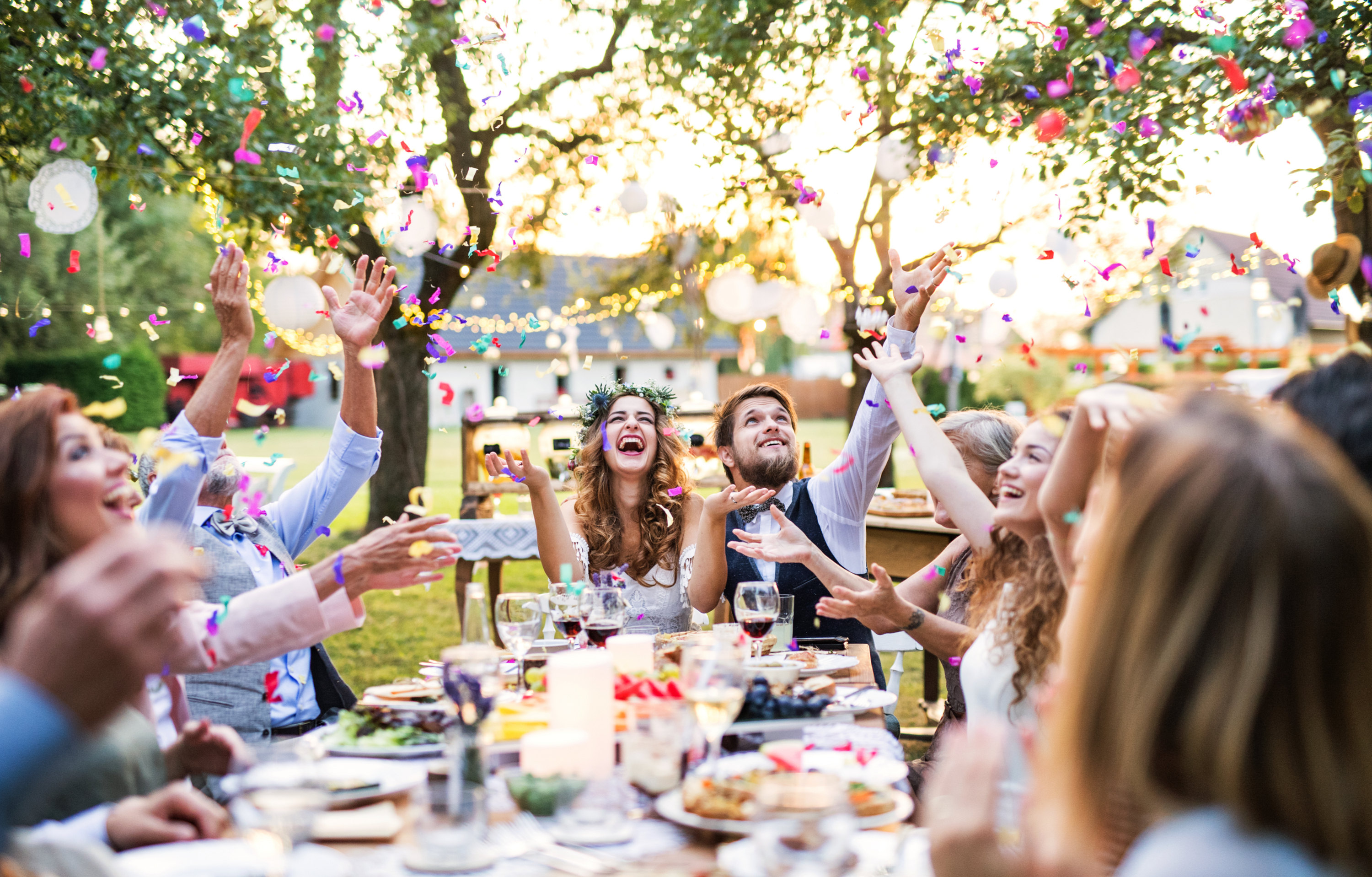 Summer Wedding Tips
Create A "Relief Station" For Guests
A relief station of some kind is practically a must when planning an outdoor summer wedding. Create "relief stations" that are placed strategically around your reception space. The station doesn't have to be very big..just a table or something similar stocked with sunscreen, bug spray, and pain relief medications. The heat really can give you killer headaches!
Have Fans Available
Provide your guests with hand fans to use during your wedding ceremony. Guests can also use them at the reception if need be. This will be great if the sun is especially strong while you say your vows…no one wants to have guests melting as you say "I Do!"
When Looking At Locations…Consider The Shade Factor
Though a wedding reception and ceremony out in the gardens of a mansion would be absolutely stunning, ask yourself one thing before you book: Is there enough shade? And if there isn't, is there room to set up a tent or something similar? Shade should ALWAYS be a factor when planning an outdoor wedding in the summer. Again, nothing quite ruins an event like having your mother-in-law pass out from heat exhaustion.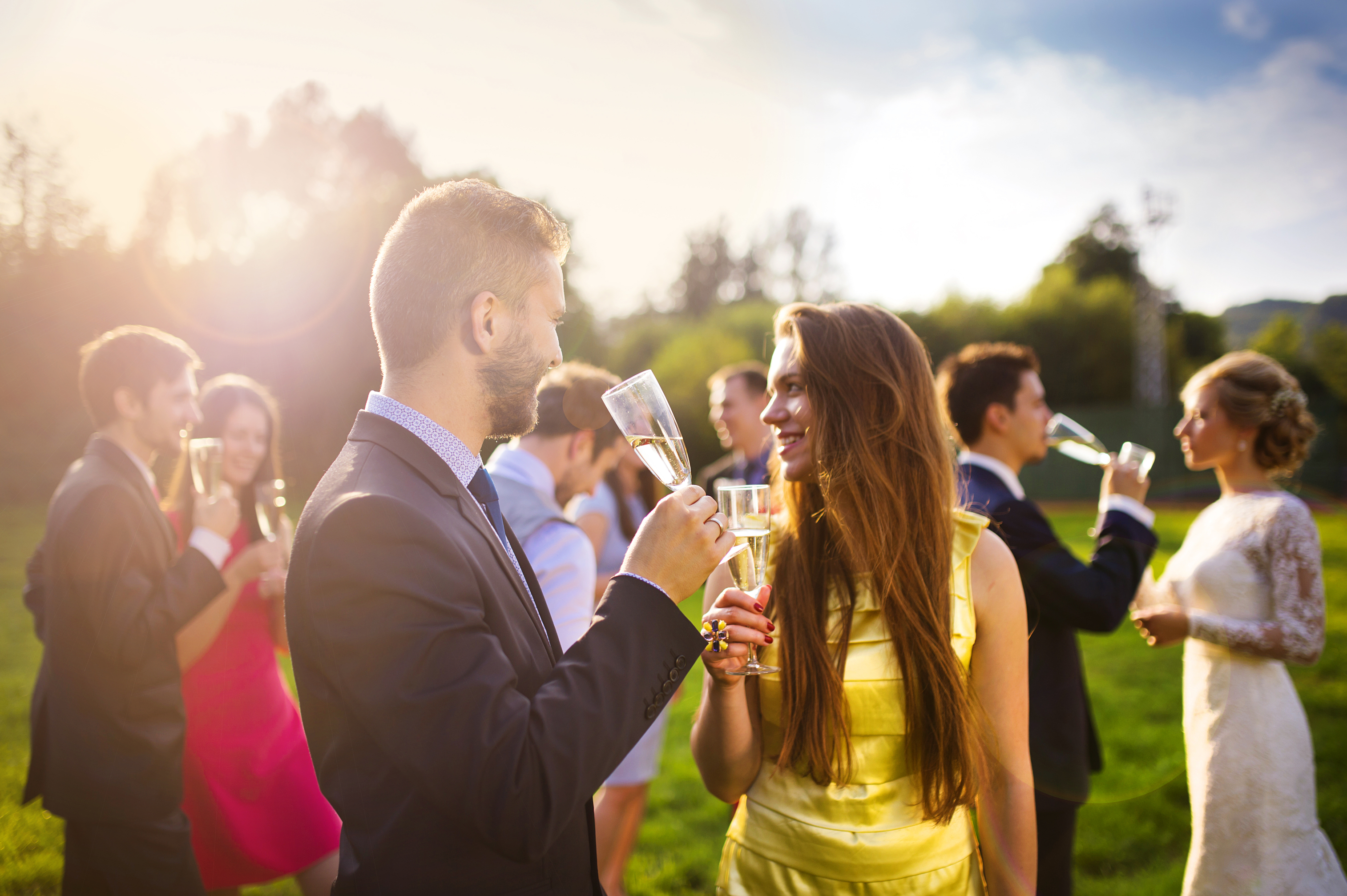 Give Out Straw Hats And Sun Glasses
One of my friends had a destination wedding in Hawaii, and it was one of the most beautiful experiences of my life. While the scenery was gorgeous, it was during the day, and we were standing right by the ocean, so we could have been seriously sunburned if our hosts didn't have our backs! Right when we arrived, every guest was given a straw hat and a pair of sunglasses to stay sunburn free during their big day.
Serve Ice Cream And Other Warm-Weather Snacks
People only really go to events for the food anyways, right? When throwing an outdoor wedding, pick frozen treats like ice cream or slushies to treat your guests. And as always, make sure you have plenty of ice to keep drinks cold. Don't forget to put out some water, too! Lemonade and soda are great, but they don't really do much as far as dehydration is concerned.