Thrifted Wedding Dress: Refashion
One of the easiest ways to refashion a thrifted wedding dress is by giving it an entirely new waistline. Wedding dresses from earlier decades have very noticeable waistlines and you probably don't want your guests, knowing you might be wearing something from the '80s. Use this tutorial from YouTube to help you out!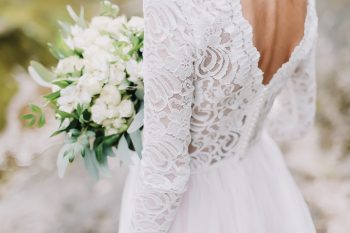 Not only can redoing your waistline really help to revamp the look of your thrifted wedding dress but altering the sleeves can really go a long way as well! For starters, I recommend removing any "poofy" sleeves should your wedding dress have them. It's pretty easy to convert them, just cut them off and turn them into spaghetti straps (or go sleeveless) with this tutorial.