One of the biggest trends in weddings over the last few years was the emergence of the seamless halo engagement ring. This gorgeous style of ring is minimalistic without sacrificing any of the sparkle and style of another design. And what's better is that brides can choose many diamond cuts to accompany this style! Keep reading below to find out everything you need to know about the seamless halo engagement ring trend. I'll even share my favorite diamond cuts for that style.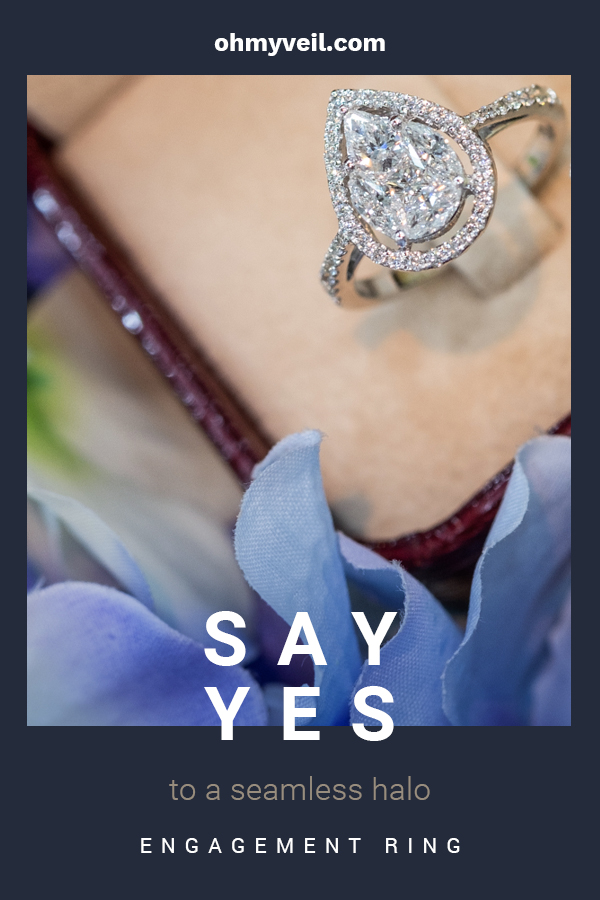 Seamless Halo Engagement Ring Cushion
This is the most popular style of the halo engagement ring that you have likely seen flood your Pinterest feed over the last few years. This style is most commonly classified by a large, square-shaped center diamond surrounded by a halo of other smaller diamonds. There's also a smattering of diamonds placed along the band. If you want a ring fit for a princess, this is definitely the style and cut that I recommend going with.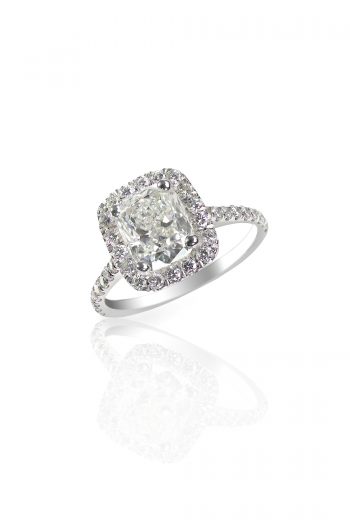 Seamless Halo Engagement Ring Round
Whenever I see an engagement ring with a round-cut diamond, I always get a feeling of nostalgia. My grandmother had a ring like this, and seeing this classic cut always makes me think of her. Instead of the square-cut like the ring above, the round rings are well, round instead and often a bit smaller-looking in size. But just because these look smaller doesn't make them any less extravagant. A ring like this could definitely become a family heirloom for decades to come.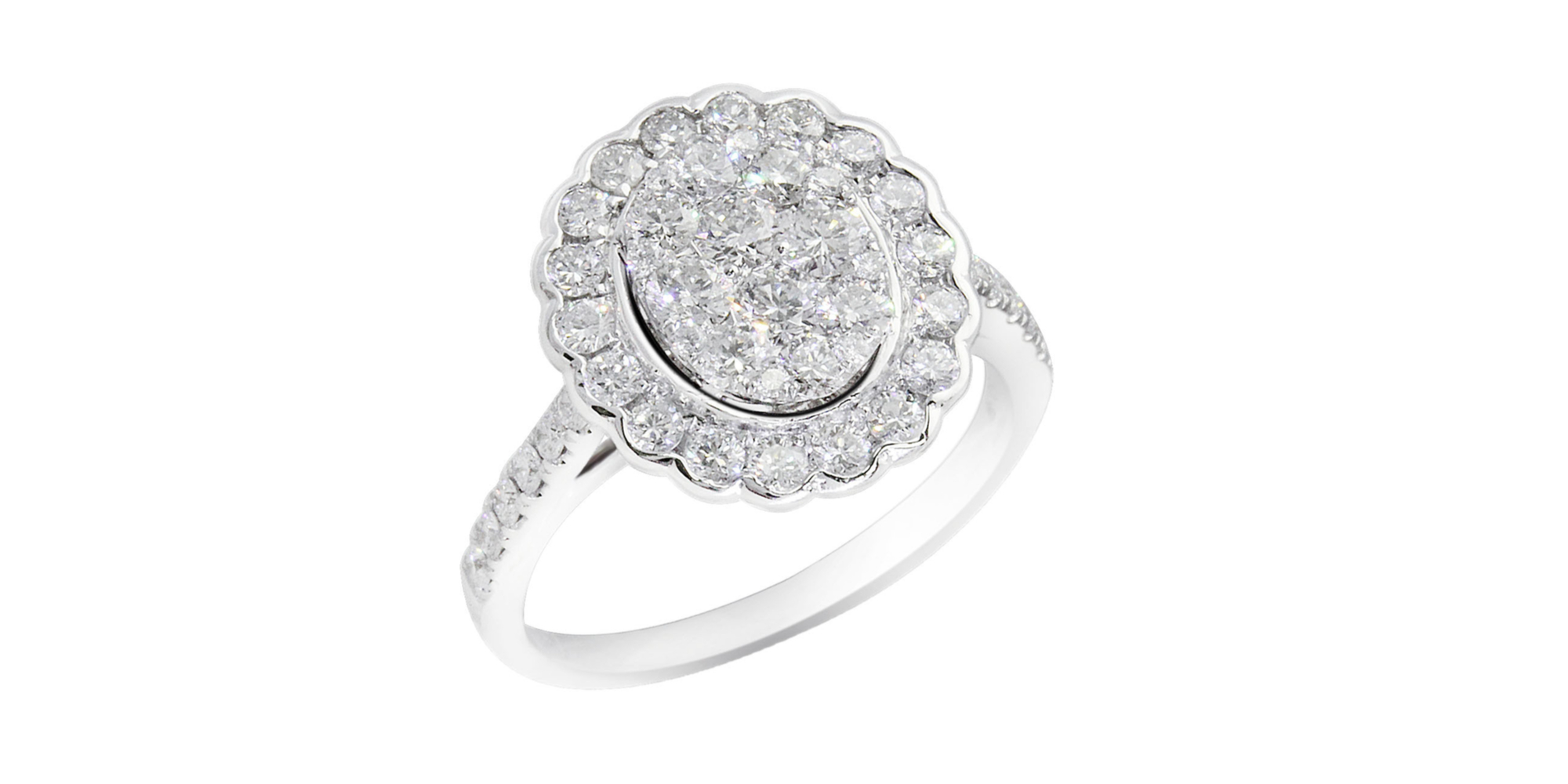 Seamless Halo Engagement Ring Oval
I've seen oval-cut engagement rings on more and more brides these days, and I think this dainty cut is just beautiful. An oval engagement ring often looks great stacked with a separate wedding band, so don't be afraid to mix and match when you go to pick yours out. Any hand would look gorgeous with an oval wedding ring like this on it!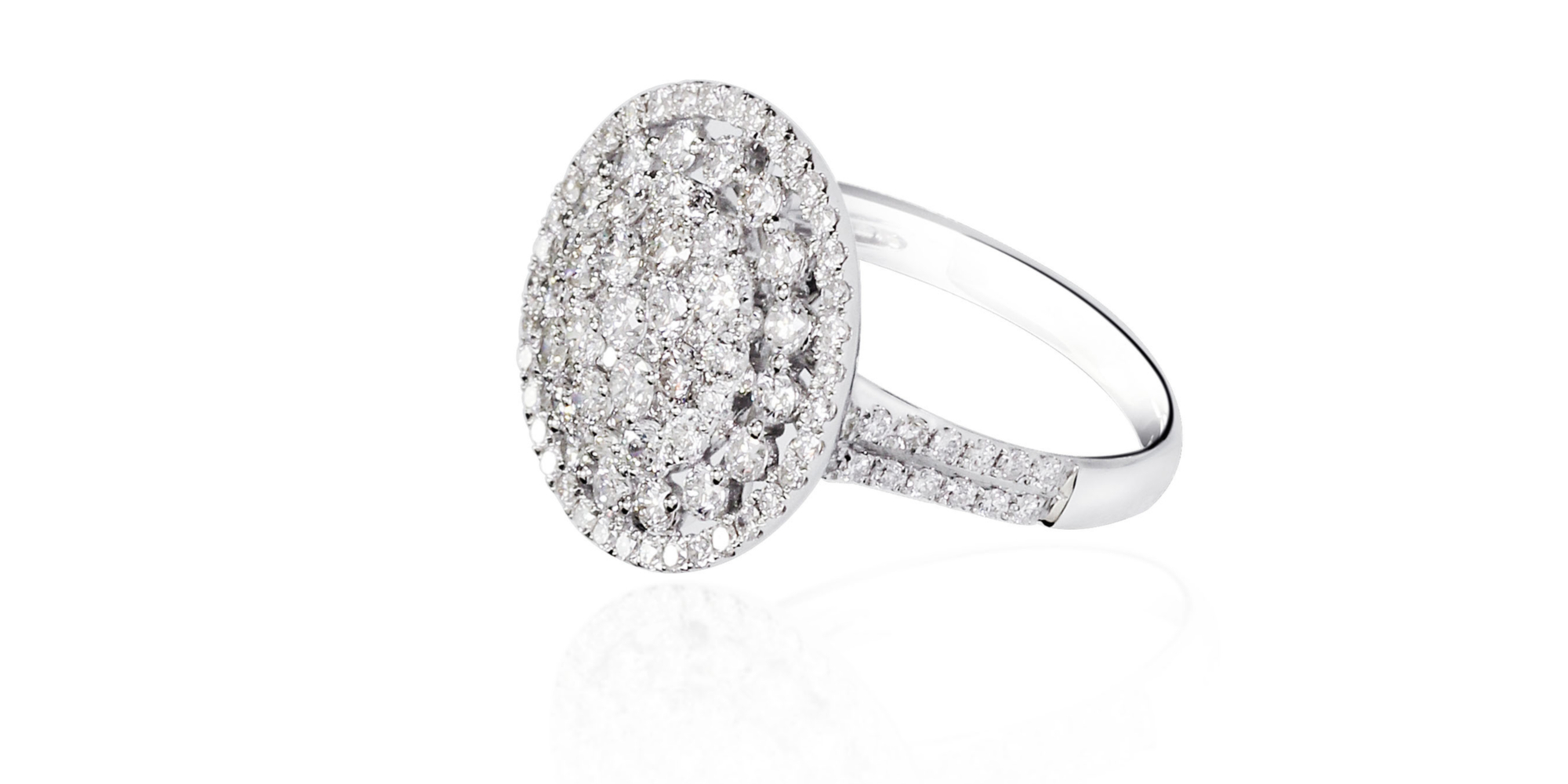 Seamless Halo Engagement Ring Pear 
I have a ring just like this on my left hand as we speak! Like the oval shape, the cut of this seamless halo engagement ring is elongated. However, instead of being rounded at both corners, the pear has a point up top. This cut is a bit more dramatic than the previous two, and the cut of the ring still allows you to stack your rings if that is something that you like.