You're engaged, and now it's time to start planning the wedding. How many months out are you, when should you start shopping for you wedding dress, how soon should you book your photographer, and other similar questions will start racing through your mind. Have no fear, I've searched high and low and I have complied the perfect timeline for planning the wedding. This timeline is all based around having a year to plan. Please keep in mind that if your wedding is in 8 months, anything that should be done before 8 months will be priority and you move forward from there. I also suggest having a planner specifically for wedding related things. It helps you map out deadlines and they will all be in one place.
12 + Months Before the Wedding
Select a date and time as well as venue/s. Check with venue to ensure it is available before finalizing on date.
Get a general picture of what you want the wedding to look like.
Draw up a budget.
If you decide you want a wedding planner, now would be the time to book.
Start building your guest list.
Select your bridal party and ask them to stand by you.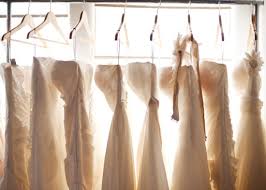 8-10 Months Before the Wedding
Start wedding dress shopping, and have dress ordered.
Start thinking about food and shop around for caterers.
Entertainment, what kind do you want? Decide now so you can start looking for the best DJ/Band/Pianist etc.
Start researching and reaching out to photographers, videographer, florist, etc.
Consider wedding insurance for deposits.
Start registering for your gifts!
Rental companies should be contacted for linens, tables, anything not provided by caterers and venues.
6-8 Months Before the Wedding
Order bridesmaid dresses.
Start planing that honeymoon!!!
Send your save the dates, specifically to out of town guests and/or if you are getting married during a holiday or a destination wedding.
4-6 Months Before the Wedding
Get wedding rings.
Order invitations.
Shop for formal wear for groom and groomsmen.
Check your passports (if traveling for honeymoon or destination wedding) and make sure they are current. Keep in mind some countries will not allow you access if your passport is 6 months from expiring.
Go cake testing and meeting with bakers. Have an ideal cake in mind for you to work with whomever you decide.
3 Months Before the Wedding
Order your cake.
Hire transportation for the day of.
Rent the formal wear if you aren't purchasing it.
If you want the invitations professionally addressed, hire a calligrapher.
2 Months Before the Wedding
Mail invitations (must be done no later than 1 month out).
Start writing vows.
Start meeting with makeup artists and hair stylits to really nail down the look you want for the wedding.
Purchase gifts for parents.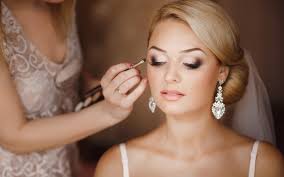 1 Month Before the Wedding
Have final gown fitting, have your MOH attend with you so she knows how to bustle your train.
Make any last minute adjustments with your vendors.
Apply for marriage license.
Touch base with bridal party and make sure they have everything they need for the wedding.
Consider planning a breakfast with out of town guests, begin planning if you decide to move forward with it.
2 Weeks Before the Wedding
Finalize RSVP lists. If you haven't heard from a guest reach out to them to get a final count.
Bride, get a pre-wedding cut and color with your hairstylist.
Get your must play and must not play song lists to your band/DJ.
Have any photos you know you want taken? Get that list to your photographer.
1 Week Before the Wedding
Give your caterers and other vendors final headcount of guests.
Call all vendors and confirm arrangements and timeline.
Groom, get your hair trimmed!
Plan seating chart.
Give reception vendor a list of any specific things you need (table for DJ, gifts, etc).
2-3 Days Before the Wedding
Get any formal wear pressed and steamed that needs it.
Determine bridal party positions during ceremony.
Deliver place cards, favors, or anything else needed for setup to location manager.
Call location providers to confirm times and locations of pick ups/drop offs.
Deliver welcome baskets to hotel concierge for out of town guests.
Day Before the Wedding
Provide all wedding professionals with emergency contacts.
Write checks to anyone you owe a balance to. Also consider getting some cash to have on hand, just in case you forgot anyone!
Rehearse ceremony with all important people involved in the ceremony.
Give marriage lisence to officiant.
Give gifts to your bridal party.
Get enough sleep!!!! I cannot stress this enough, tomorrow is a big day and you need your rest.
Day of the Wedding
Eat breakfast. No negotiating, you need your energy levels up and who knows when you will get to eat next.
Give wedding bands to best man and maid of honor for ceremony.
Assign family members/bridal party to be points of contact for vendors if you haven't hired a wedding planner.
Enjoy your wedding! This is the last thing I will not negotiate with you on. You've been looking forward to this for so long and it's so important that you need to enjoy it.