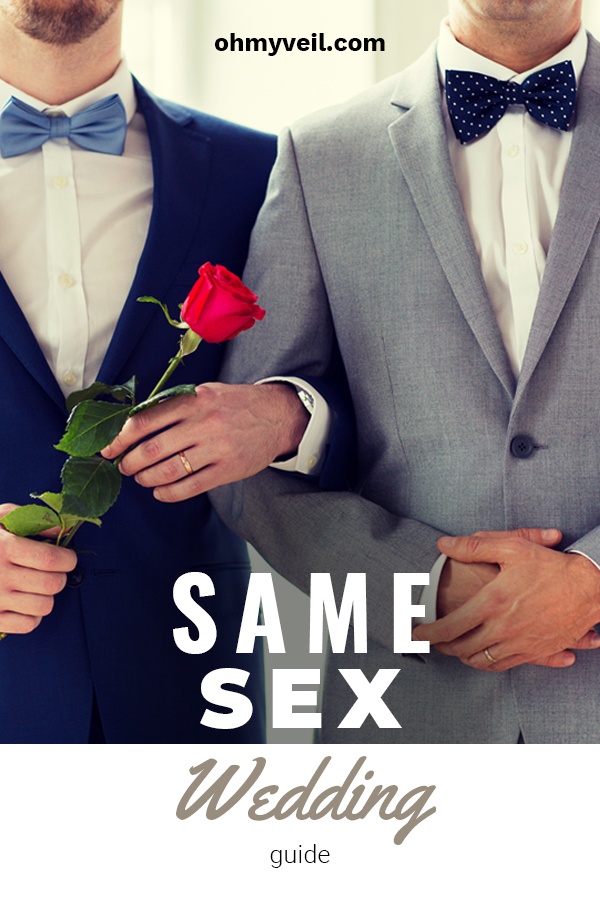 I am one thrilled wedding planner! Just last weekend I planned my first same-sex wedding and it went off without a hitch. Though I've been a wedding planner for years, this was my first same-sex couple. And I'm looking forward to planning weddings for many more! However, because this was my first one, I learned a lot about the process and I had tons of fun while doing it. Whether you are planning one, or attending one, here is everything that you need to know about same-sex weddings.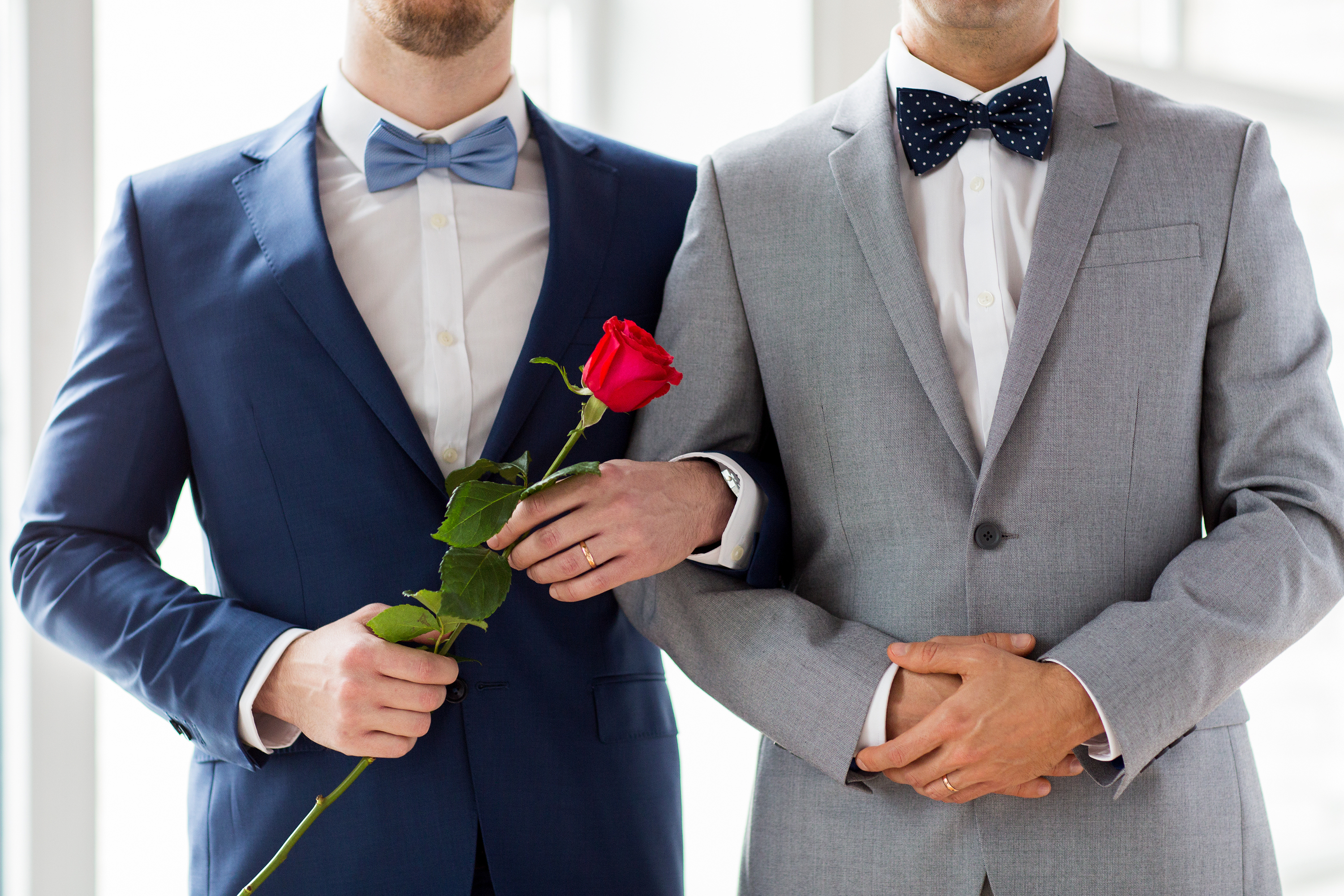 Same-Sex Wedding Guide
Love Songs For Same-Sex Weddings
Your first dance will probably be one of the moments that you remember the most from your big day, so it's probably a good idea that you play an awesome song. If you and your spouse-to-be don't have a "song," one of these might work just fine: "Stay With Me" by Sam Smith, "Million Reasons" by Lady Gaga, "Better Together" by Jack Johnson. No matter what you choose, make sure your photographer catches this sweet moment.
Writing Your Vows
Most same-sex couples opt to write their own vows because traditional vows usually aren't representative of your special bond. When writing your vows, approach it as you would anything else! Go in with a little inspiration, remember why you love your spouse-to-be, and of course, don't wait until the last minute!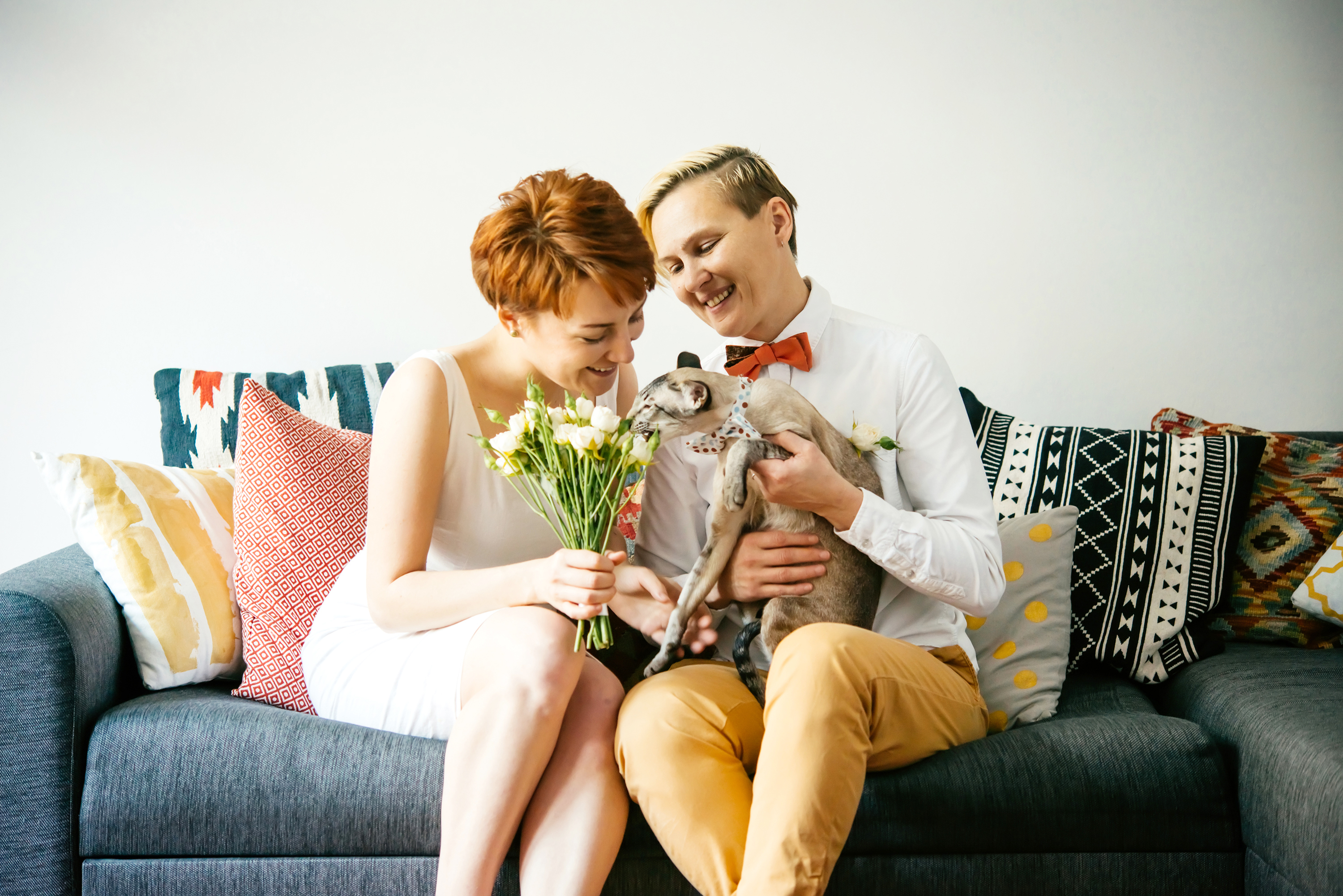 Ceremony Readings
Just as most same-sex couples choose to write their own vows, many choose to incorporate some special ceremony readings. But it can be hard to find pieces that aren't overly gendered! Fortunately, this site has a 
great list
 of beautiful readings for any same-sex wedding.
Dealing With Wedding Vendors
For some same-sex couples, it can be hard to find the right wedding vendors. Though most won't care that yours is a same-sex wedding, there might be the occasional one that is not so cool about the whole thing. Do your research before meeting with vendors (relying on Yelp reviews and the like) and be upfront with potential vendors (if you and your spouse feel comfortable doing so) so you aren't left with a bitter experience.
Dealing With Family 
Dealing with family can be tough for anyone getting married, regardless of if they're a same-sex couple or not. If your parents do not wish to attend your wedding, don't despair. It might be painful at first, but with the help from other family and friends, it is still totally possible to pull off your big day. Use 
this guide
 if you or your spouse is going to be missing an important parent on their wedding day.
As A Guest
If you are a guest at a same-sex wedding, it can be tricky to know how to address the couple. The answer is simple, instead of using gendered terms such as "bride" and "groom" use neutral terms, or no terms at all. Instead of saying, "You make a beautiful bride" go with something like, "you looked absolutely fantastic today!" Doing so will lessen the chance of an awkward encounter for both parties. When addressing the couple, simply do so by their new last name.