Emerald Green is one of my favorite colors for wedding color schemes because it is truly one of the most elegant colors out there. And the best thing about it is that it looks positively gorgeous in almost any season or setting. Keep reading below to discover a few of my favorite emerald green wedding color scheme ideas. Don't forget to comment below and tell me your favorite!
Popular Wedding Color Schemes: Emerald Green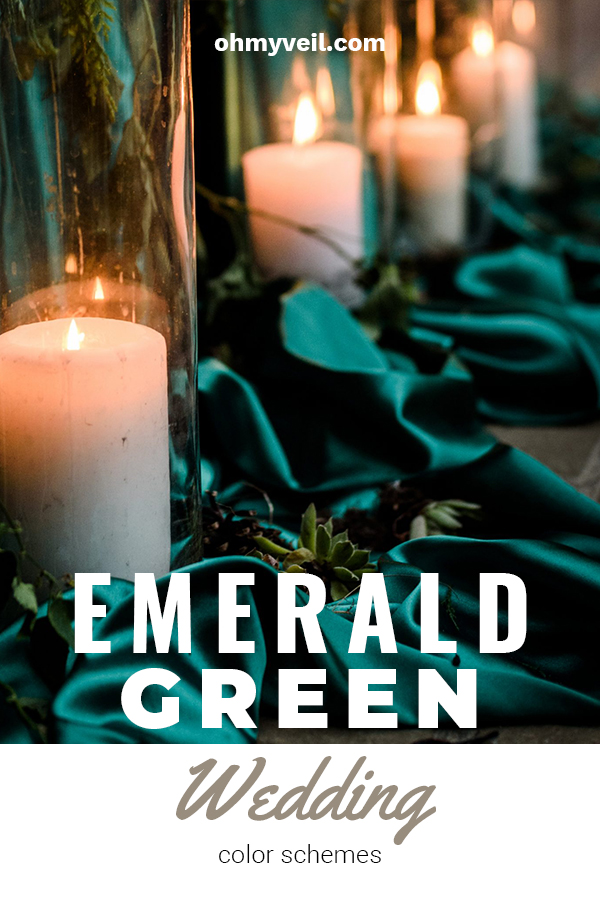 Tablescape
Of course, it's necessary that your tablescapes reflect the vibe of your wedding, so make sure there is some emerald green mixed in wherever you can get it! I like the idea of combining emerald green napkins and centerpieces with all gold, copper, or silver plates and utensils. No matter what accent you choose, it is sure to make you feel positively royal!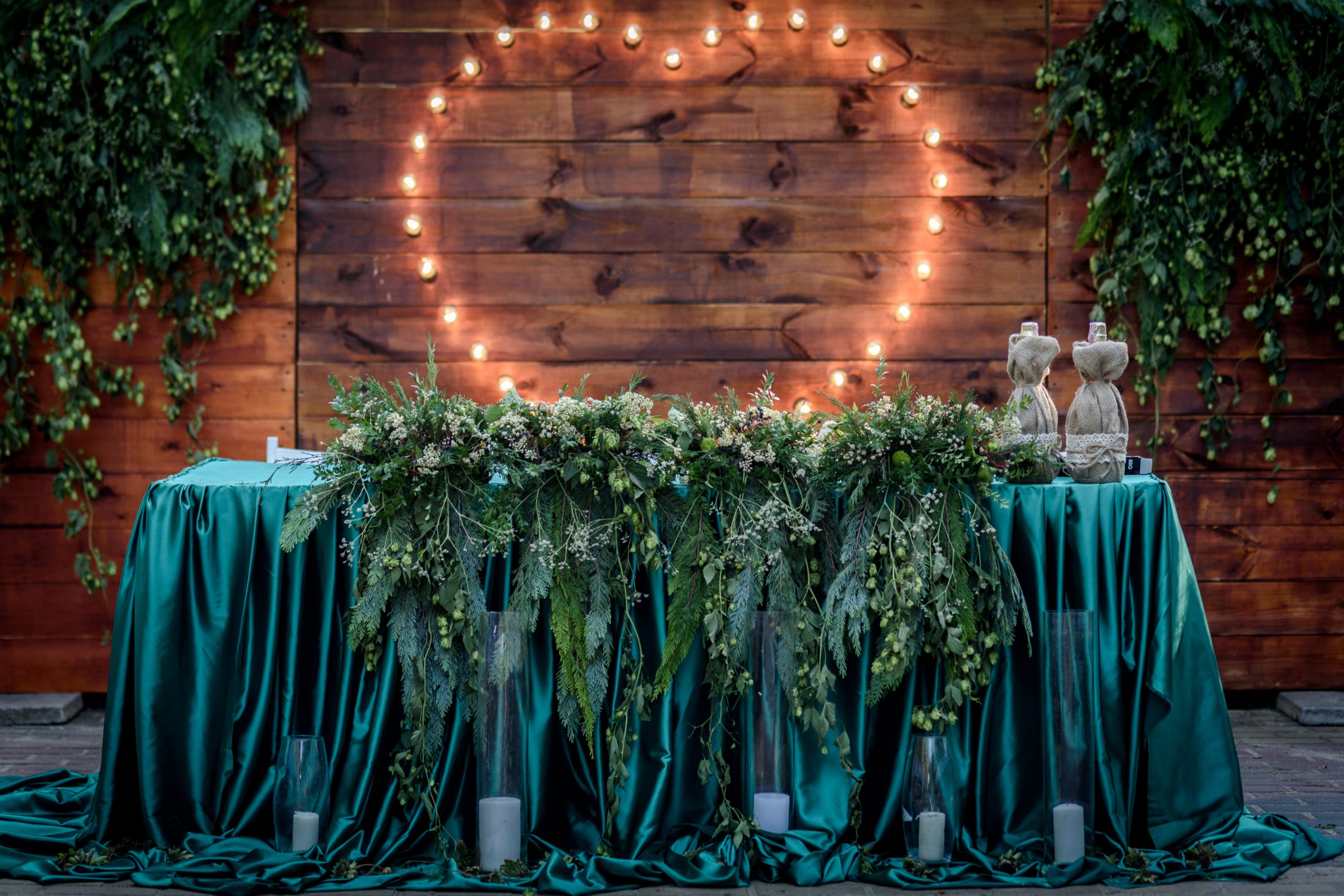 Decorations
The best thing about decorating with emerald green is that you can decorate with plant leaves! If you can, Bird Of Paradise leaves and other plants with large leaves like this look great in tall vases around your reception venue. You could even turn them into centerpieces if you cut them to the correct length! Take a look at the image below for more ideas when it comes to decorating for your wedding.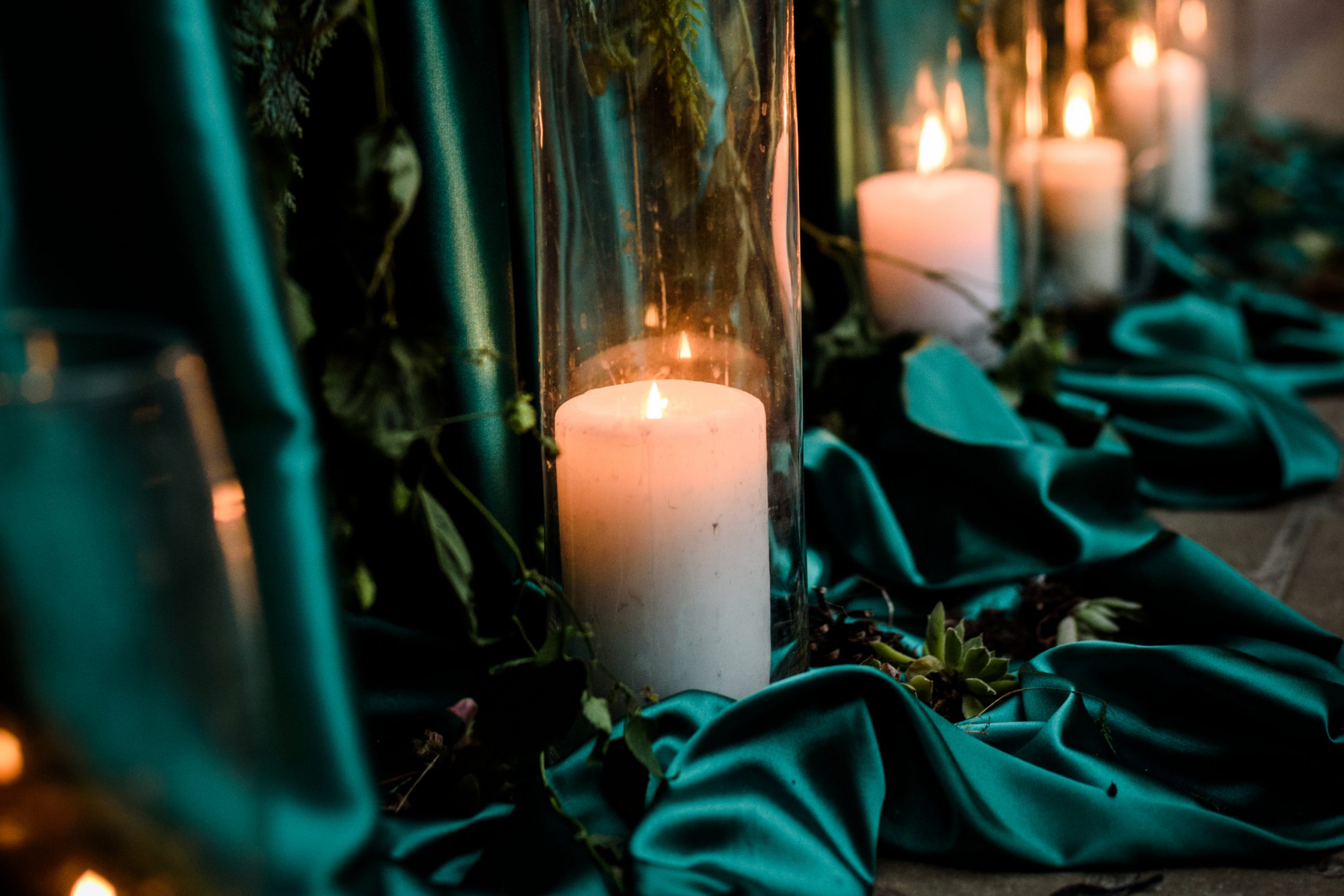 Bridesmaid Dresses
I've found that the color emerald green is flattering on a wide variety of people, so why not put your bridesmaids in it? Dress your bridesmaids in shades and make sure the groomsmen have a tie or a bow tie to match. If you want to take the look even further, pick out a wedding dress for yourself that has the capability for a green sash. This bright bit of color will really liven things up!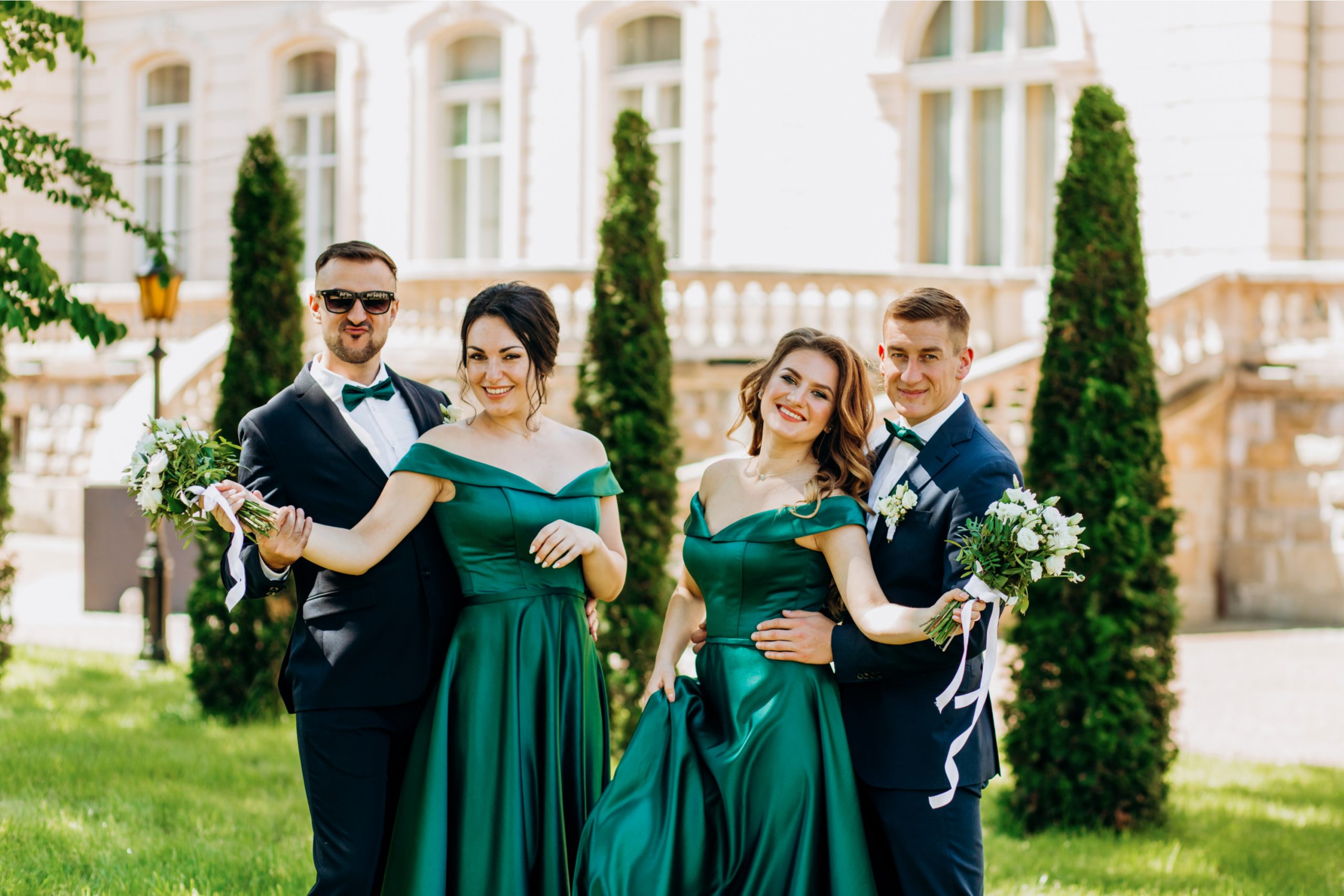 Wedding Invitations
It is always a good idea to have your wedding invitations match your color scheme or theme. Fortunately, Minted has an entire section of wedding invitations in emerald green for you to choose from. This super chic "emerald leaves" invite is probably one of my favorites but don't forget to check out the others on this list.