This last October, I was fortunate enough to spend a week and a half in Europe with my family members. We strolled along the coast of Normandy, wandered the busy streets of London, and enjoyed the Irish countryside. I had such a grand time on my European adventure and have thought of nothing but since then! In fact, I'm dreaming of renewing my vows across the pond! If you, like me, are dreaming of wedding destinations abroad, check out these European wedding destinations fit for your big day.
London, England
Ahh. London, a city after my own heart. Tie the knot in the U.K. at the Dukes London hotel (a five-minute walk from Buckingham Palace!)  with several gorgeous garden settings available for the couple, there's sure to be something that meets your wishes. Take your guests out for a day of sightseeing (Tudor Palace, Borough Market, and The Tower Bridge are all must-sees!) before or after your nuptials.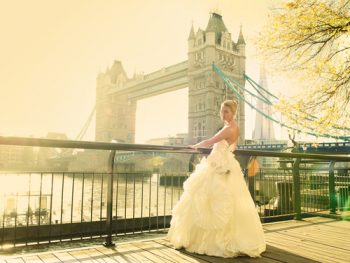 Loire Valley, France
The Loire Valley has been the backdrop for many famous writings, paintings, and other works of art. So why not make it the backdrop for your wedding? Tie the knot at any one of the 18th-century chateaus in the area, and bring your taste buds for wine and cheese. If you're looking for scenery, the Loire Valley is it.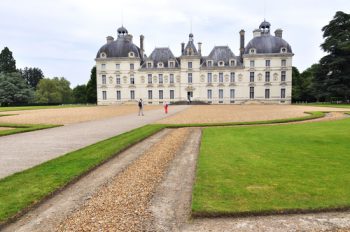 Sicily, Italy 
I've never actually been to Sicily but I've been absolutely dying for the chance. Friends who have visited tell me that Sicily has an absolutely electric atmosphere that is sure to blow all of your guests away. I would recommend tying the knot at any one of the hotels in Sicily for tons of Italian charm and wedding flair.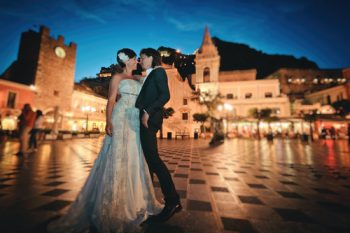 Zurich, Switzerland
If the idea of tying the knot in a grand, elaborate castle best suits your needs, try tying the knot in Switzerland! Head to the Zermatt for the most gorgeous wedding venue you've ever set your eyes on.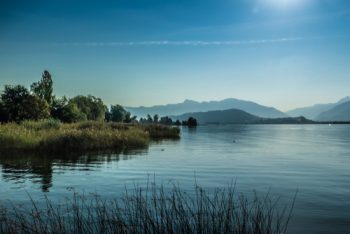 Antibes, France
After my time there, France has become one of my very favorite countries of the world. There is truly nothing else in the world like a French baguette! Located along the sealine, Antibes has been the location of many celebrity weddings. For more old-Hollywood vibes, have your wedding at the Hotel du Cap-Eden Roc. It's a magical European wedding destination. Truly!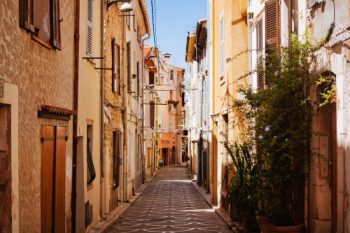 Mallorca, Spain
I love this European wedding destination! This island just off the coast of Spain has everything you could ever need for your wedding ceremony. The months between April and October are perfect for a wedding in Spain. Head to any of the coastal hotels in the region for stunning scenery!