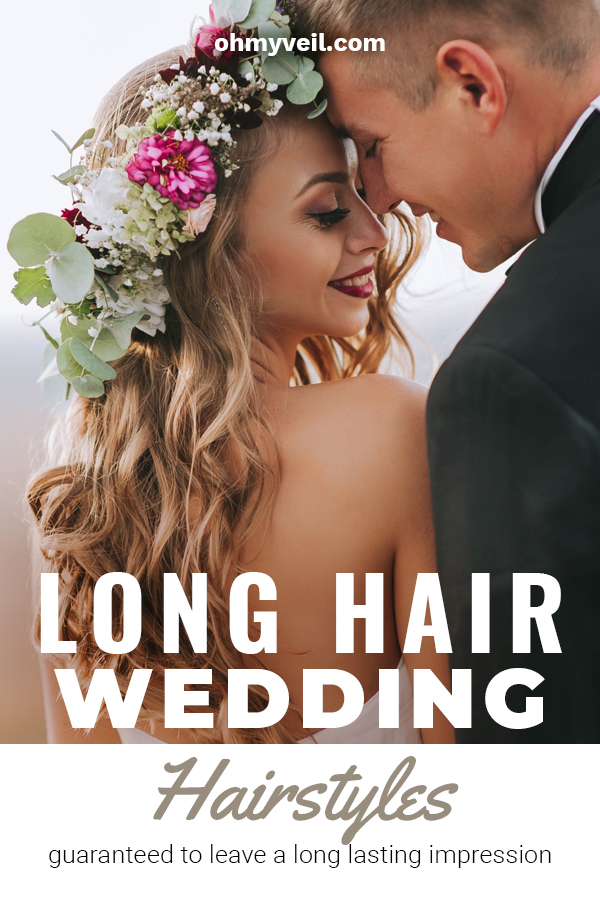 When you have long hair, you have so many options when it comes to hairstyles for your wedding. You could go with braids, long curls, or even beachy waves with a flower crown. The options are seriously endless! Take a look at a few of my favorite ideas below.
Long Hair Wedding Hairstyles Guaranteed To Leave A Long Lasting Impression
Half Up Half Down
Want to showcase your locks without having to worry about keeping them out of your face all day? Try a gorgeous half-up half down style like the one below! Plus, just imagine how incredible this would look with a gorgeous veil cascading down your back! I'm so into this look. It is one of my favorite long-haired wedding styles.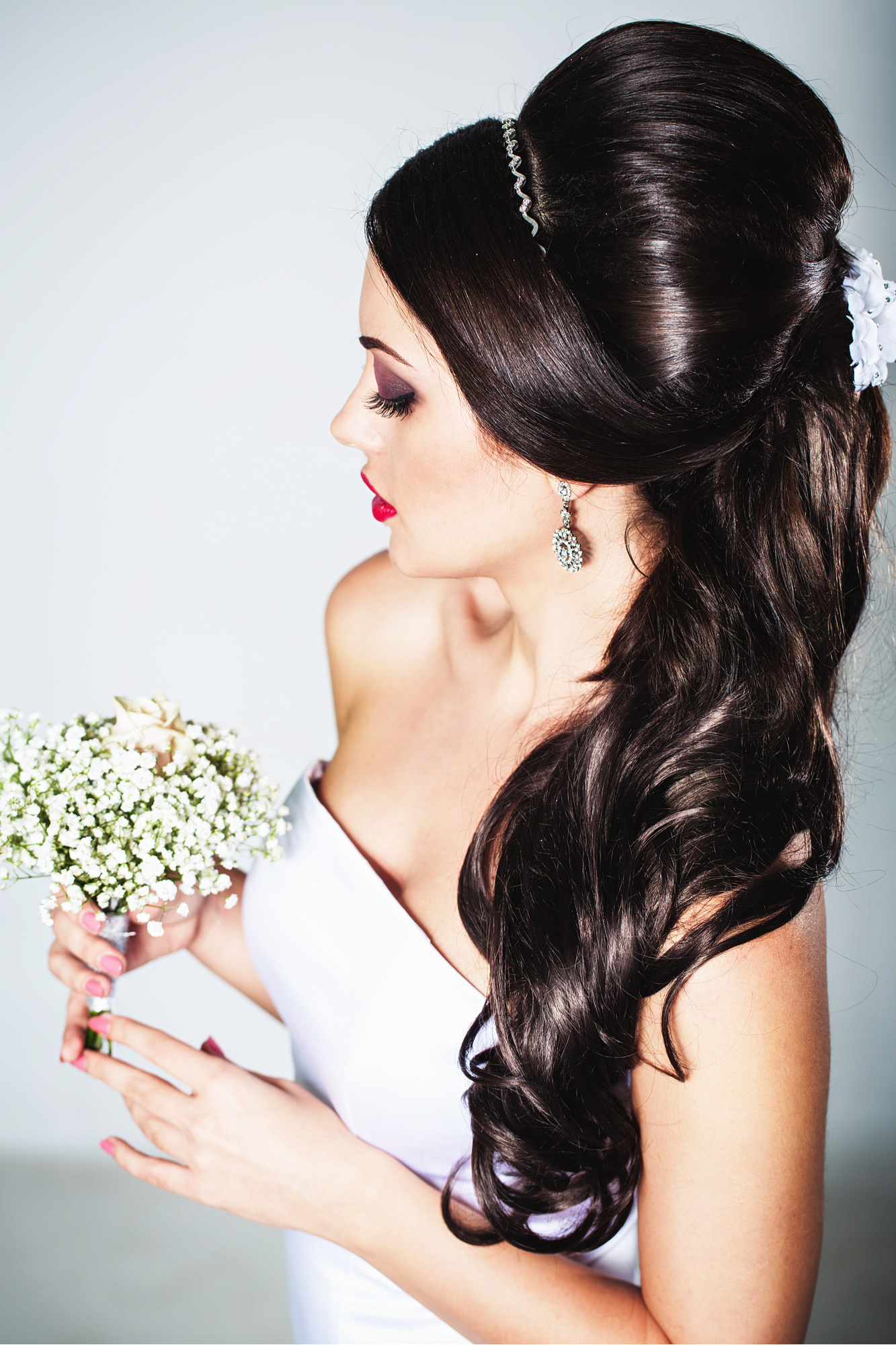 Loose Waves With A Flower Crown
Speaking of my favorite looks, I am obsessed with a good flower crown and some loose beachy waves. This look is simply perfect for the brides looking to celebrate their nuptials outdoors. I just wish I could see her bouquet! I can't get enough of the fresh eucalyptus dotting the crown. Not only that, but take a look at how her lipstick matches! This style is truly stunning, and a must-try if you love to show off your locks. And let's be honest, what bride wouldn't love that?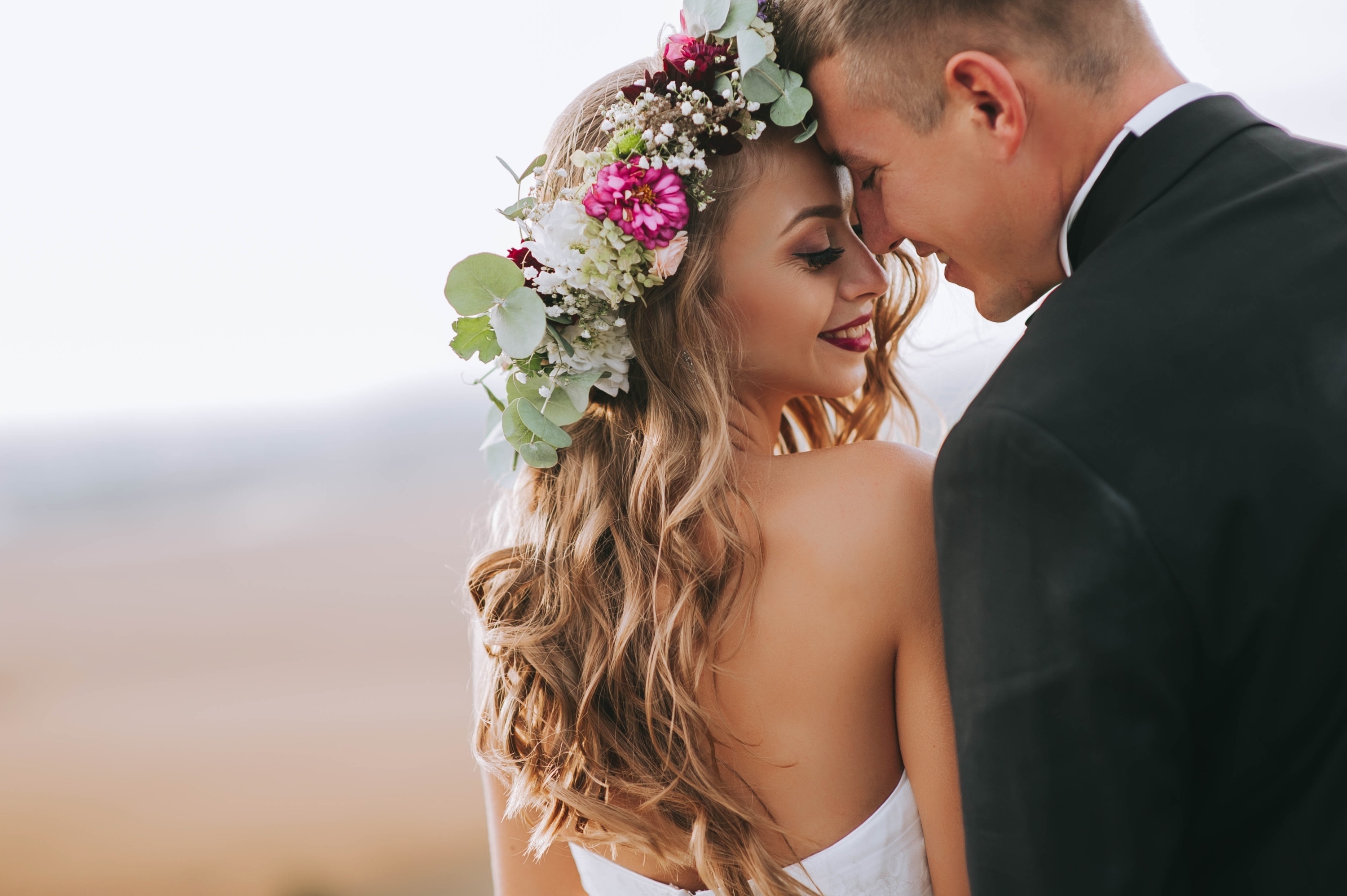 Curly Ponytail
If you're planning on hitting the dance floor during your reception, a fancy ponytail might be the best option for your big day. After all, no bride wants their hair to get messed up while hitting the dance floor with her friends! Not to mention that it gets HOT under those lights! A wedding hairstyle like this will help to keep your neck completely cool and totally sweat free. Have your hairstylist leave some pieces loose in the front to help shape your face.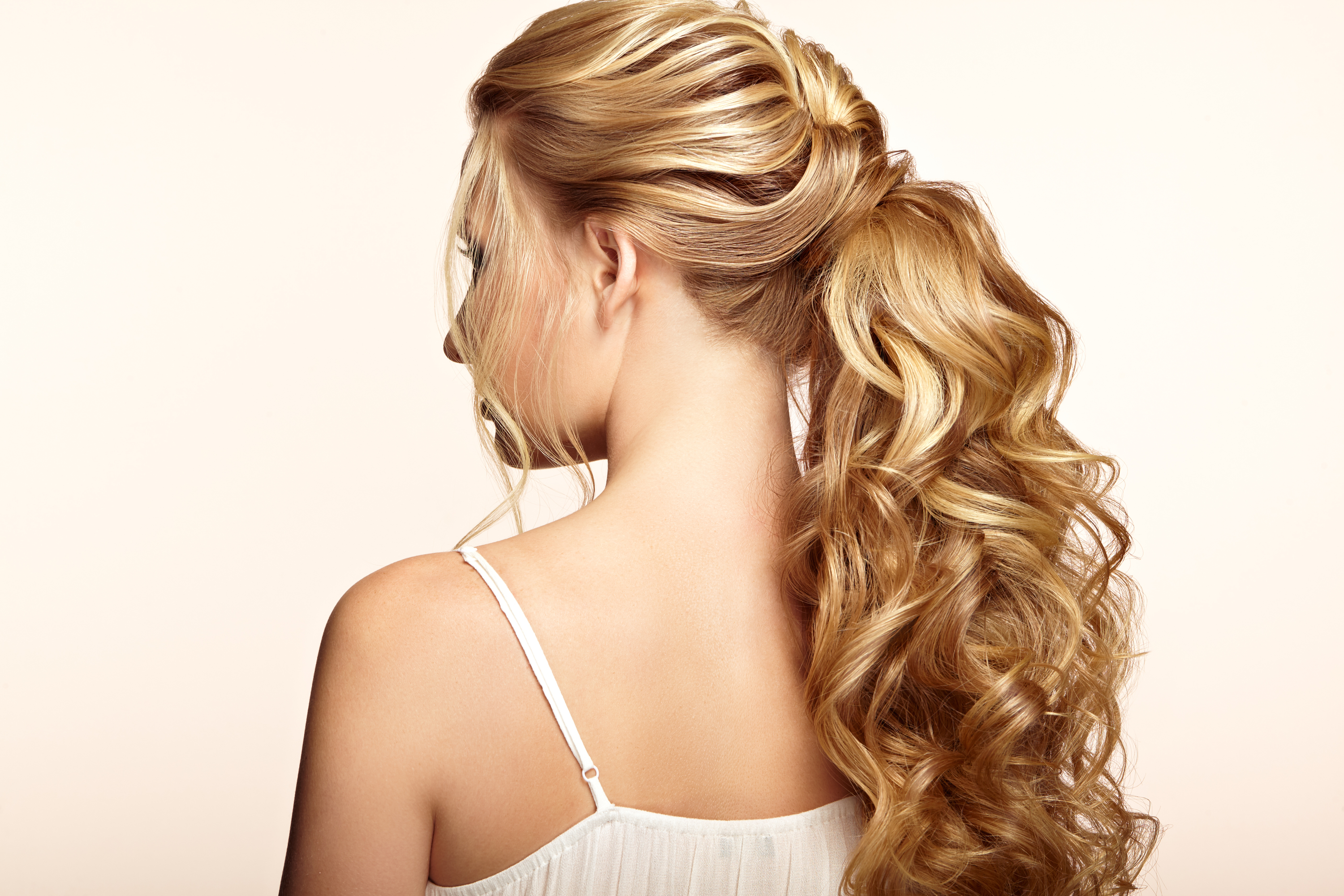 Long Braids
Looking for a unique look on your wedding day? Try pulling your long hair back into an elaborate braid or two to celebrate on your wedding day. This is another great option for brides who are to wed in the summer, or ones dealing with humidity issues on their big day. One of my brides had curly hair and she did something similar when her hair expanded to twice its normal size because of the humidity! She would have looked beautiful either way, but the braids gave her the ability to literally smooth things out in a way that she adored.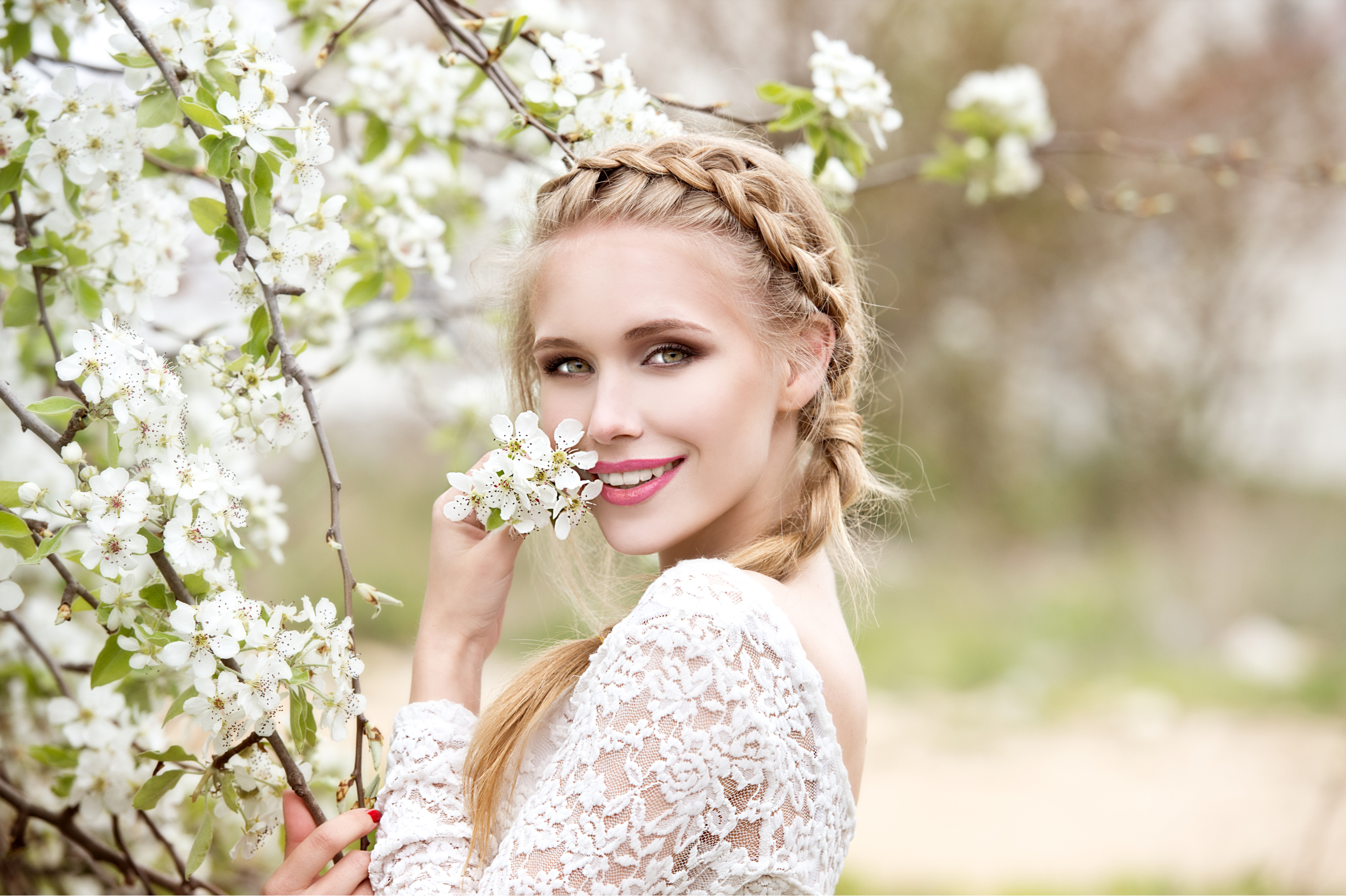 Top Knot
Last but not least, you can't go wrong with a classic updo like the gorgeous top knot below. Add in a hair accessory for an added effect if desired by you!