Throwing a budget wedding doesn't have to be tough! If you're limited on funds and still want to throw an amazing wedding, it's completely doable, you just have to put in a little work. A cheap wedding doesn't have to be a drab, boring, or unmemorable affair, either. For wedding ideas that won't cost you a ton of money, you just need to think outside the box a little. Here's how you can throw a wedding you and your guests will love — for about $3,000.
1. Ceremony
Many churches will charge you to host a ceremony these days. Check with yours, but if the fee is too high, look at local courthouses. There may be an older, charming courtroom that offers the atmosphere you want, plenty of seating, and a very low fee. An outdoor ceremony on the steps could also be lovely. You may only be out $200 for both the license and ceremony space.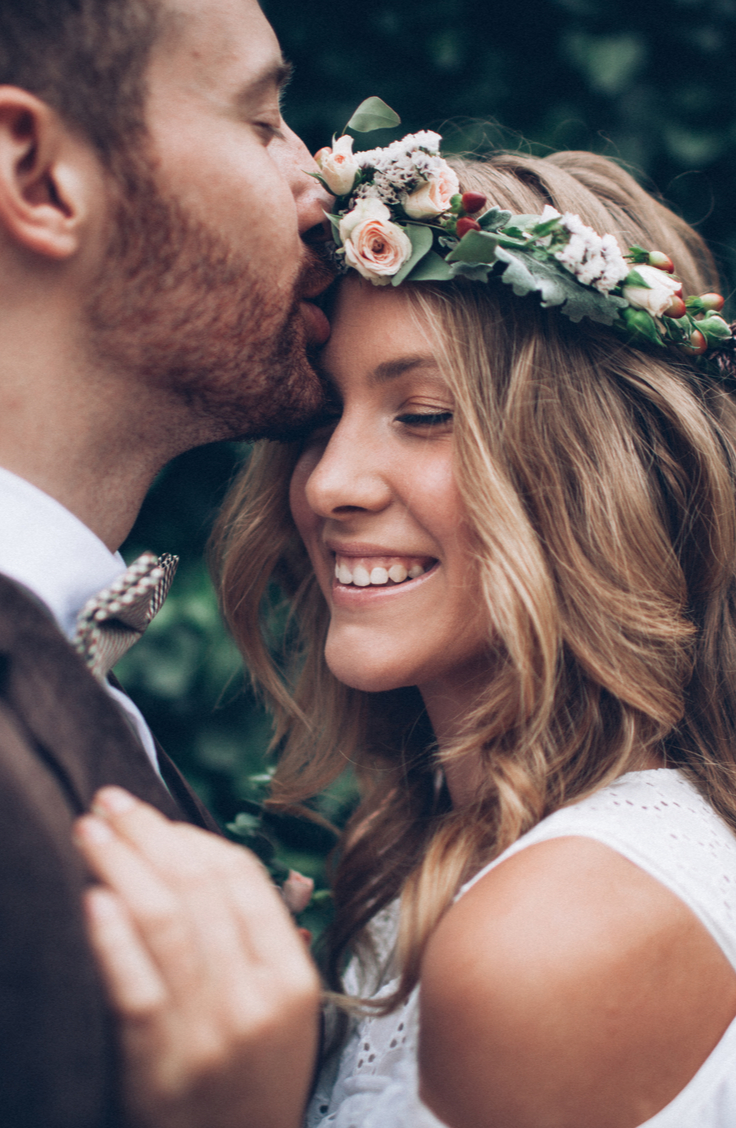 2. Reception
If you're lucky enough to have a large backyard, this is the ideal place for a warm-weather wedding reception on the cheap. You can rent tables, chairs, decorations, cake tables, and more. This part of the wedding should only cost about $1,700.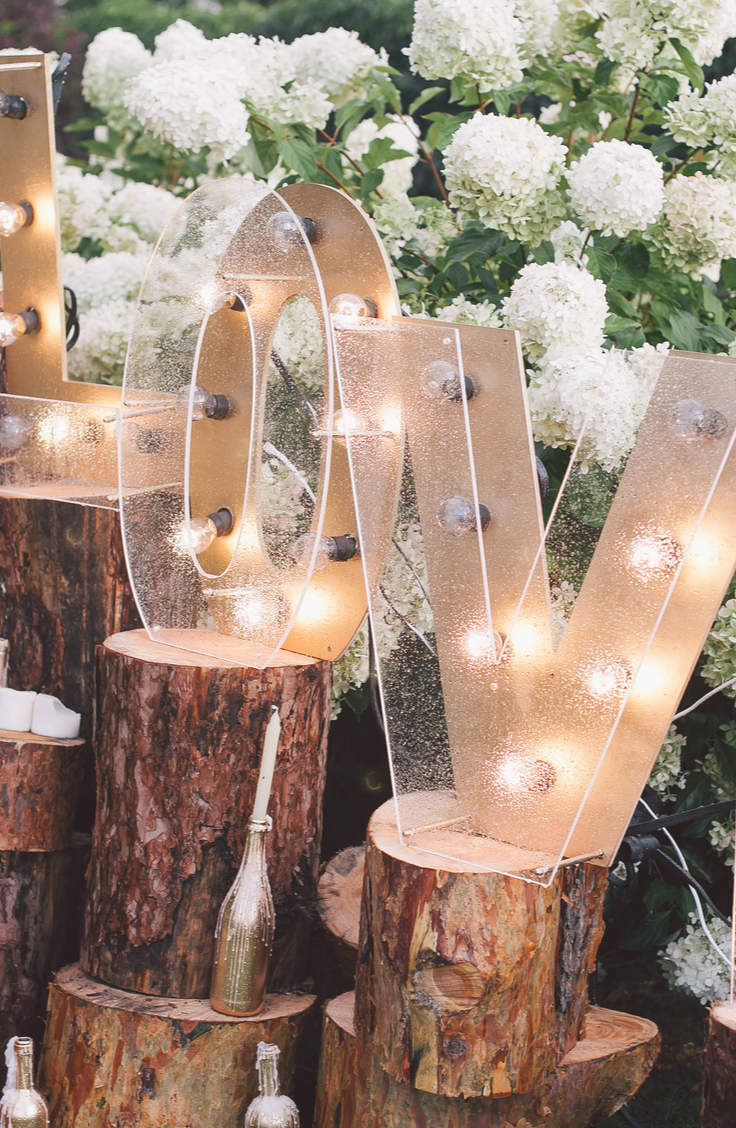 3. Food
Handling your own food instead of hiring a caterer can save you huge amounts of money. Instead, pick up sushi or sandwich platters from Costco, as well as fruit salads, sweets, bite-sized appetizers, a dessert bar, or a combination of all these and more are perfectly appropriate. If you went this direction the food should only cost you about $700.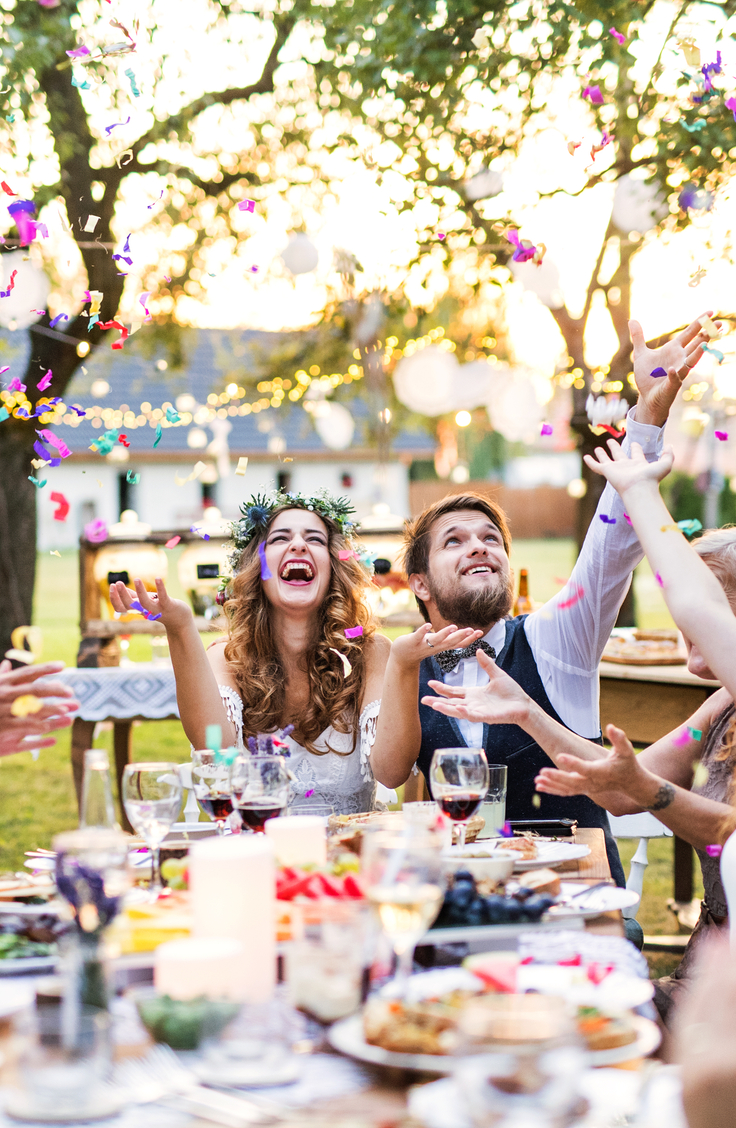 4. Flowers
Save big on flowers by ordering them from a big box store like Sam's Club or Costco. Or, you can order them from Blooms by the Box, where they even provide tutorials and tips to help you act as your own DIY florist. If you search around for the cheapest variety available, these should only cost you around $400!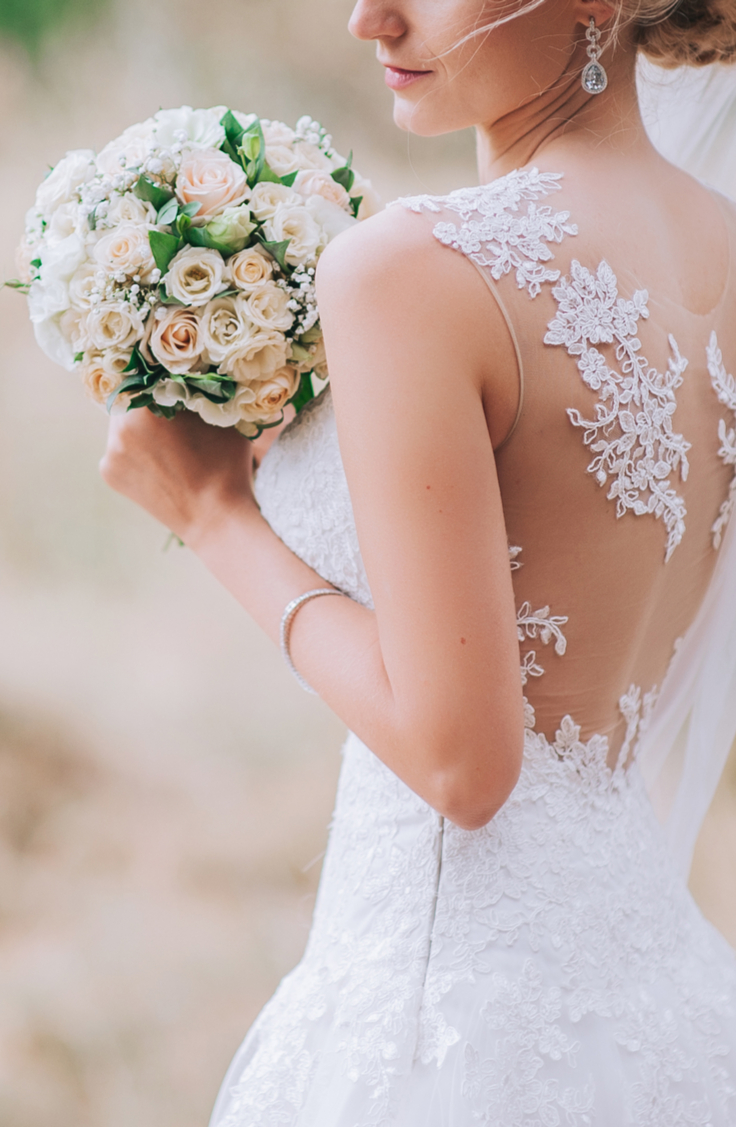 5. Dress
If you don't something a little less fancy, you can buy a simple off-the-rack dress for your wedding and dress it up with a veil, flowers, and jewelry. And never underestimate the power of a thrift store deal. You can always have the dress cleaned and altered to meet your needs so don't count a dress out because it doesn't fit or is dirty. Or, you can rent your gown instead of buying. If you elect not to purchase your dress new, you can find one second hand for $20-$200. It's totally up to you, but I just love those savings!