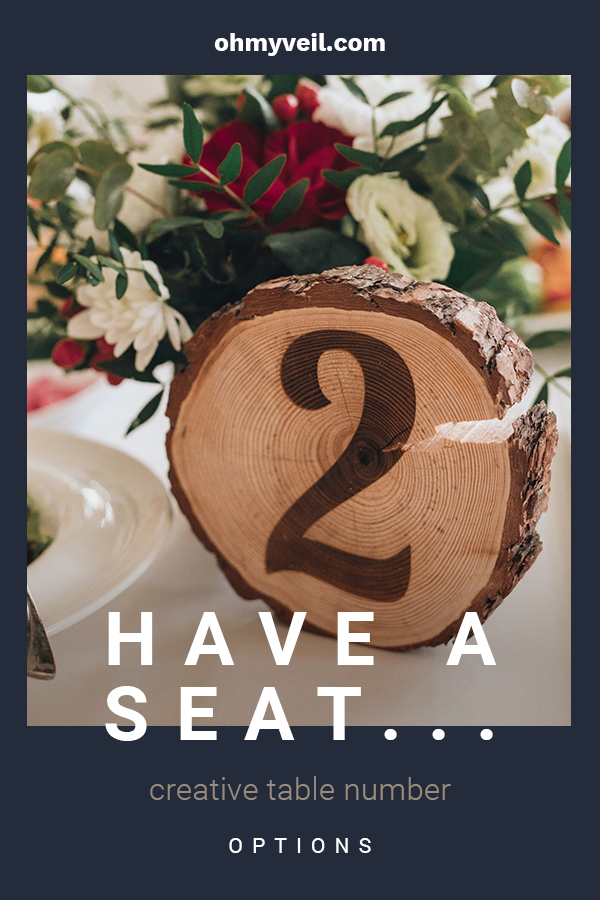 When it comes to the wedding reception, one of the things that matters most is having the table numbers easily displayed for guests. Take it from someone who's been there:  a lack of table numbers can cause serious dysfunction and disruption when it comes time to eat! Avoid mass chaos with these adorably creative table number options for your wedding.
Creative Table Number Options
Wood Slabs
Going for a rustic theme? Take pieces of the wood slab (found at Michael's for cheap!) and etch your table numbers into the wood. If you don't like the look of etched wood, you can always paint your numbers instead. Add flowers or other accessories to complete the look.
 Picture Frames
Head to your local thrift store for tons of vintage picture frames. After you've found enough, fill the frame with the table number. This is one of my favorite ways to display table numbers because you can customize your designs easily around your own specifications to match your theme better. Additionally, the frame back makes it easy to display these table numbers with your table centerpiece. What a great idea, am I right?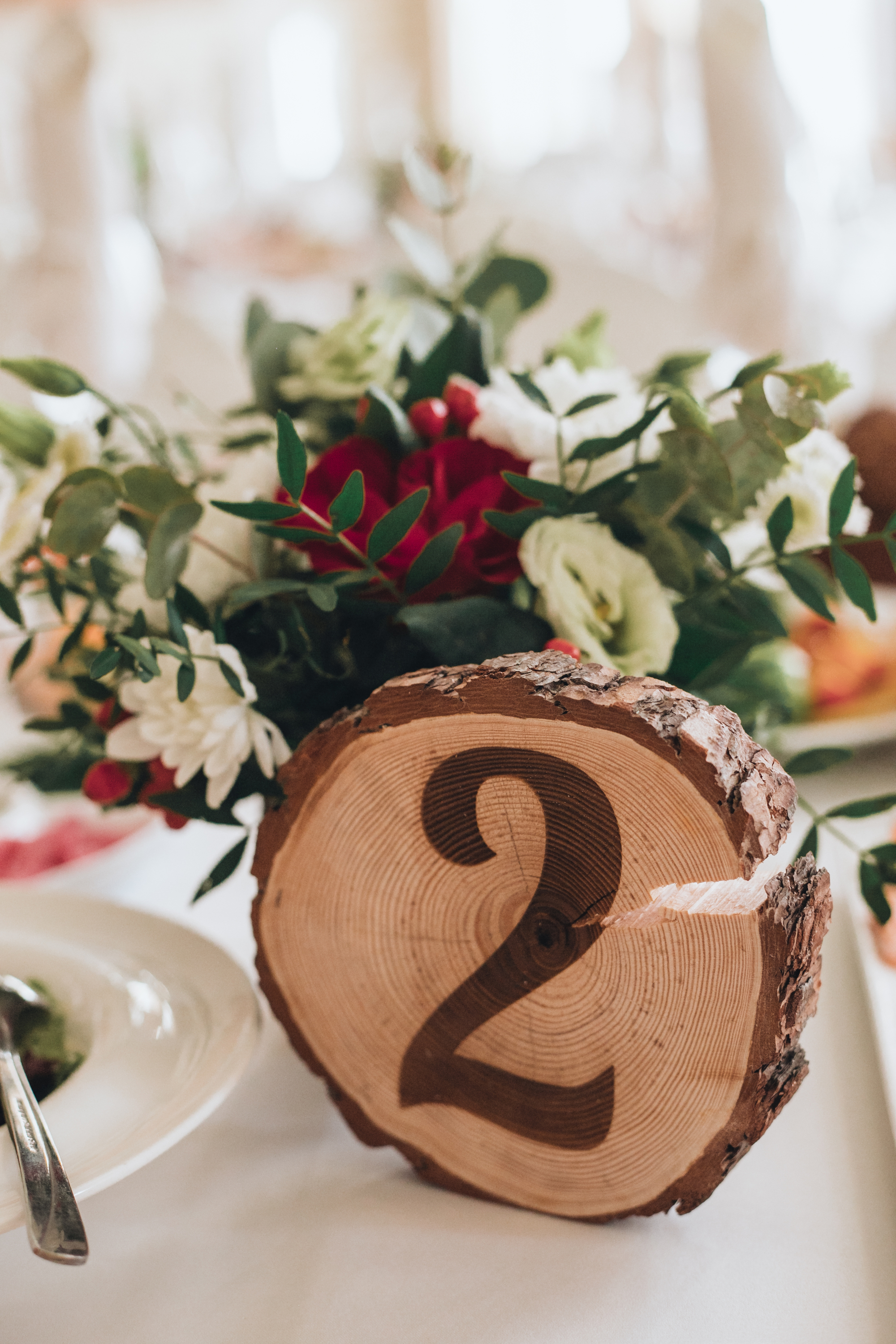 Block Numbers
Looking for something more minimalistic, yet completely fashionable? Opt to display your table numbers with letter blocks 
like these
. Color the blocks based on the colors for your wedding theme. Now, you'll just have to think of a way to repurpose all of those numbers when the wedding is over! Try gifting them to a teacher friend, I think they'll love them!
Tie Them to The Chair Backs
Instead of displaying your table numbers next to your centerpiece, try tying them to the backs of the chairs for a unique look instead. This option is great for brides who have a limited amount of space available on tabletops.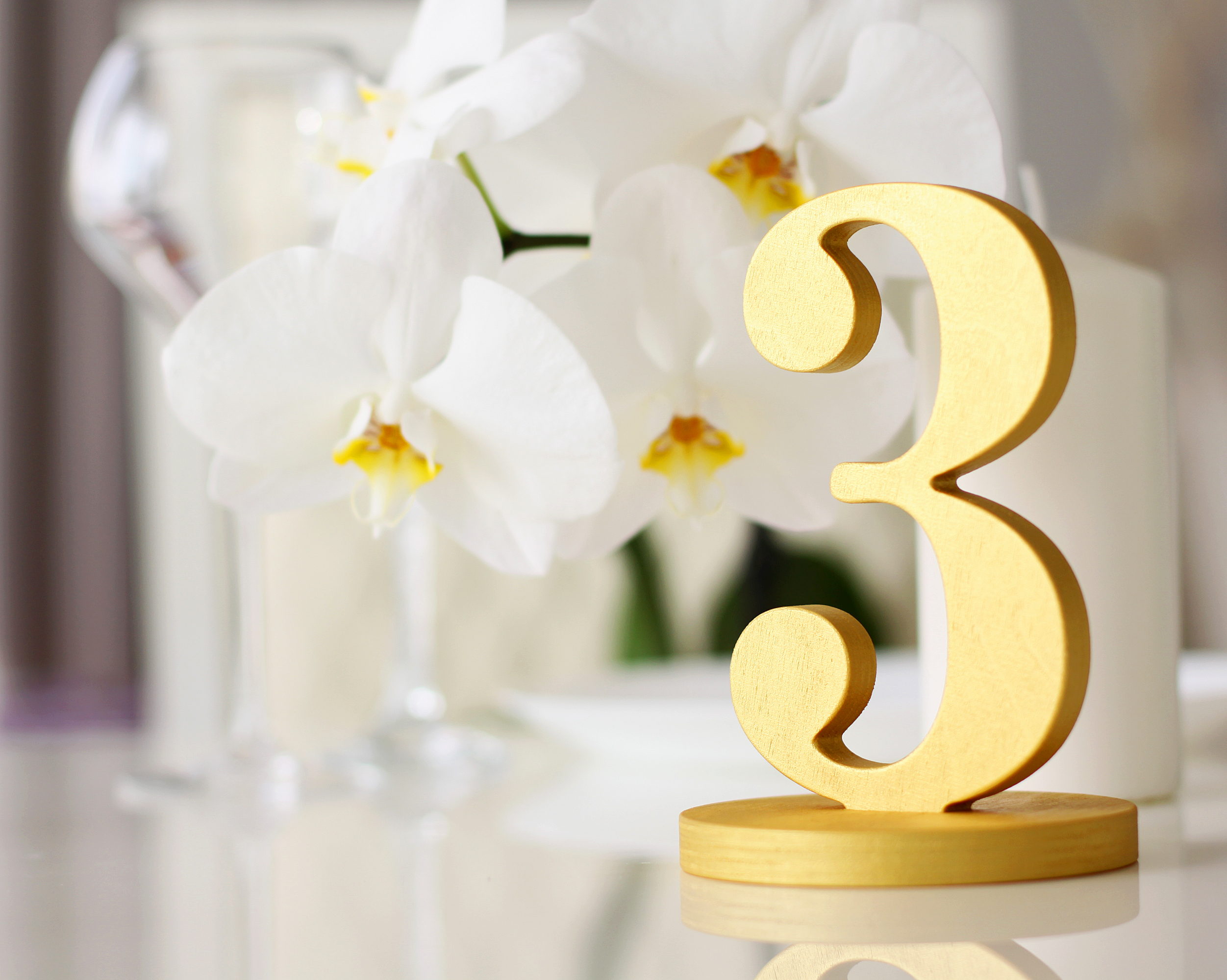 Photos of You and Your SO
For a cute idea, put together a fun photo shoot with your significant other. Hold numbered balloons in various poses. Frame these and place them next to the centerpieces at your wedding.
Wine Corks
If you and your SO love a good bottle of wine, make it a point to save the corks for your wedding day, so you can create a table number sculpture out of the corks. You'll definitely need a few hundred corks, so enlist the help of your friends to help you find them all. If the coloring from the wine on used corks isn't important to you, you can buy a bag of 
new corks here
 for the project.