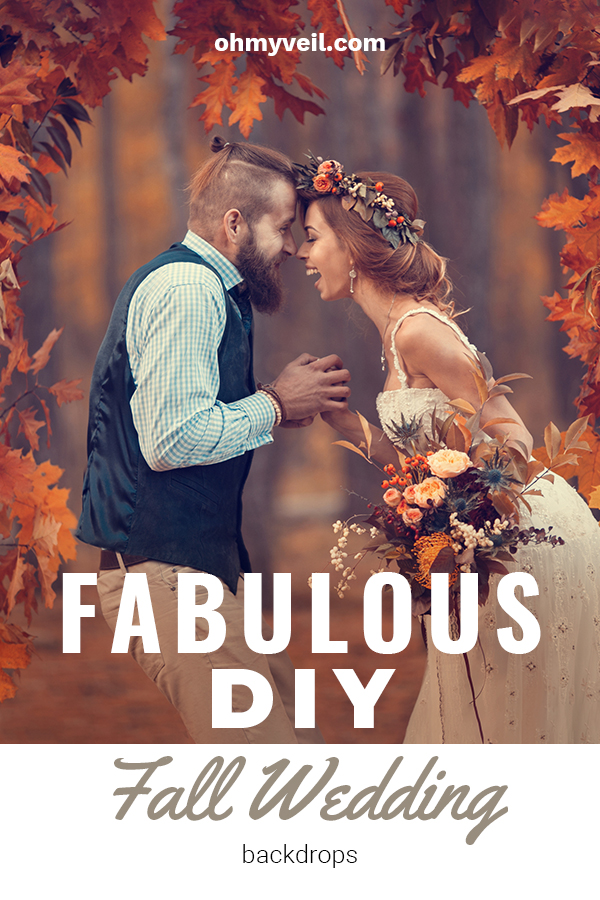 Fall weddings are positively gorgeous. There's no doubt about it. Something about the colored leaves makes things especially magical. One of my favorite parts of planning any wedding is putting together a beautiful backdrop. And with a fall wedding, there are tons of stunning foliage ideas you could use to put your wedding backdrop together! Keep reading for a few of my favorite DIY fall wedding backdrops. Though they look intimidating, with a little help any bride-to-be could pull these off!
Fabulous DIY Fall Wedding Backdrops
Pomegranate And Cream
Though this technically isn't a backdrop, this archway is still the ideal place to take your wedding photos. To create, make the frame out of old 2x4s and drape cloth across the top. Fill in the sides with flowers, pomegranates, and other fruits or accessories. The contrast here is part of what makes
this idea
so beautiful.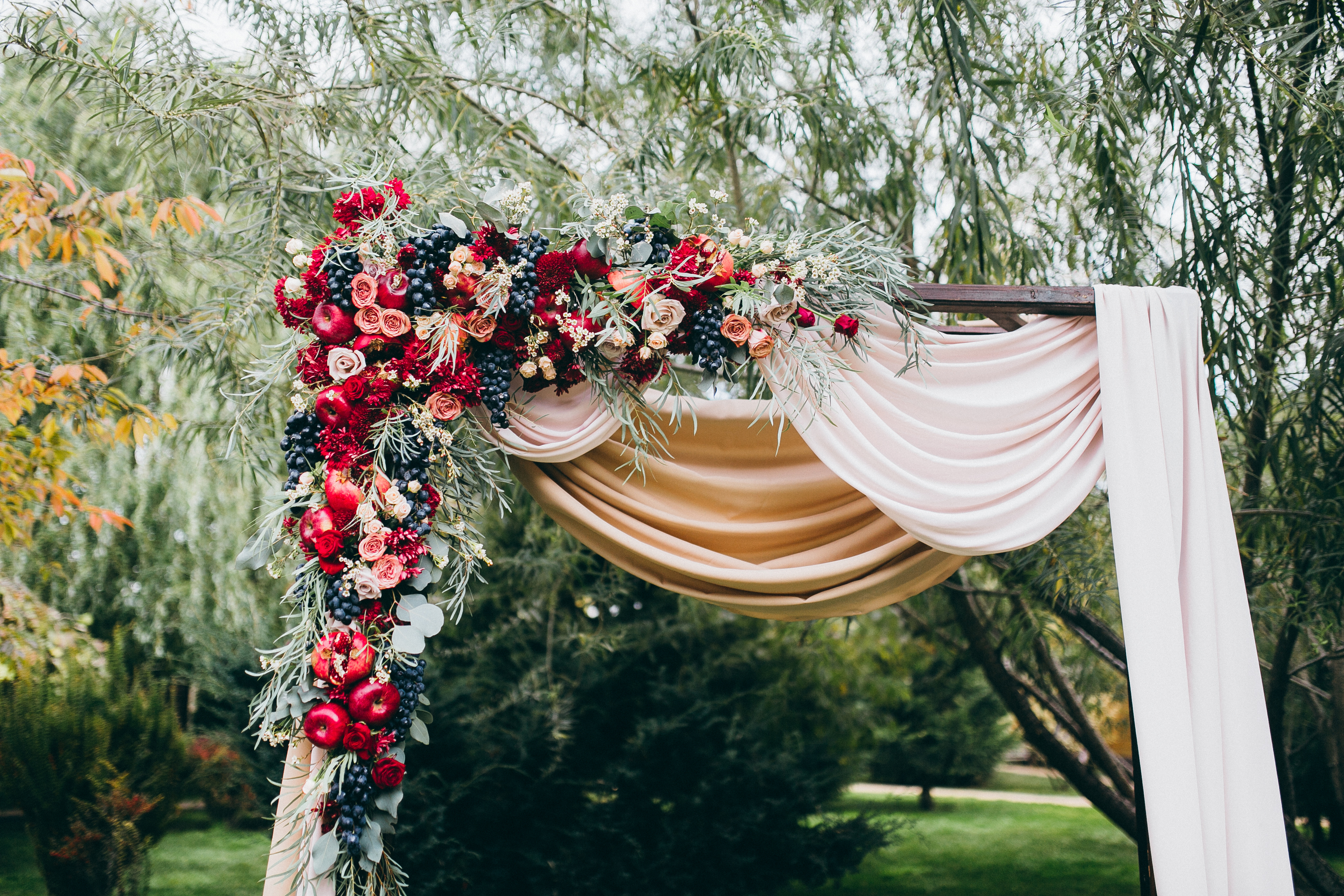 Fall Leaves
For something extremely seasonally appropriate, make your backdrop out of fall leaves. Though you could make them out of real leaves, I found it easier to create them with silk ones instead. They hold up better through the duration of the ceremony and they photograph better too. Create a curtain of leaves behind you, or go for a simple archway, like the idea below.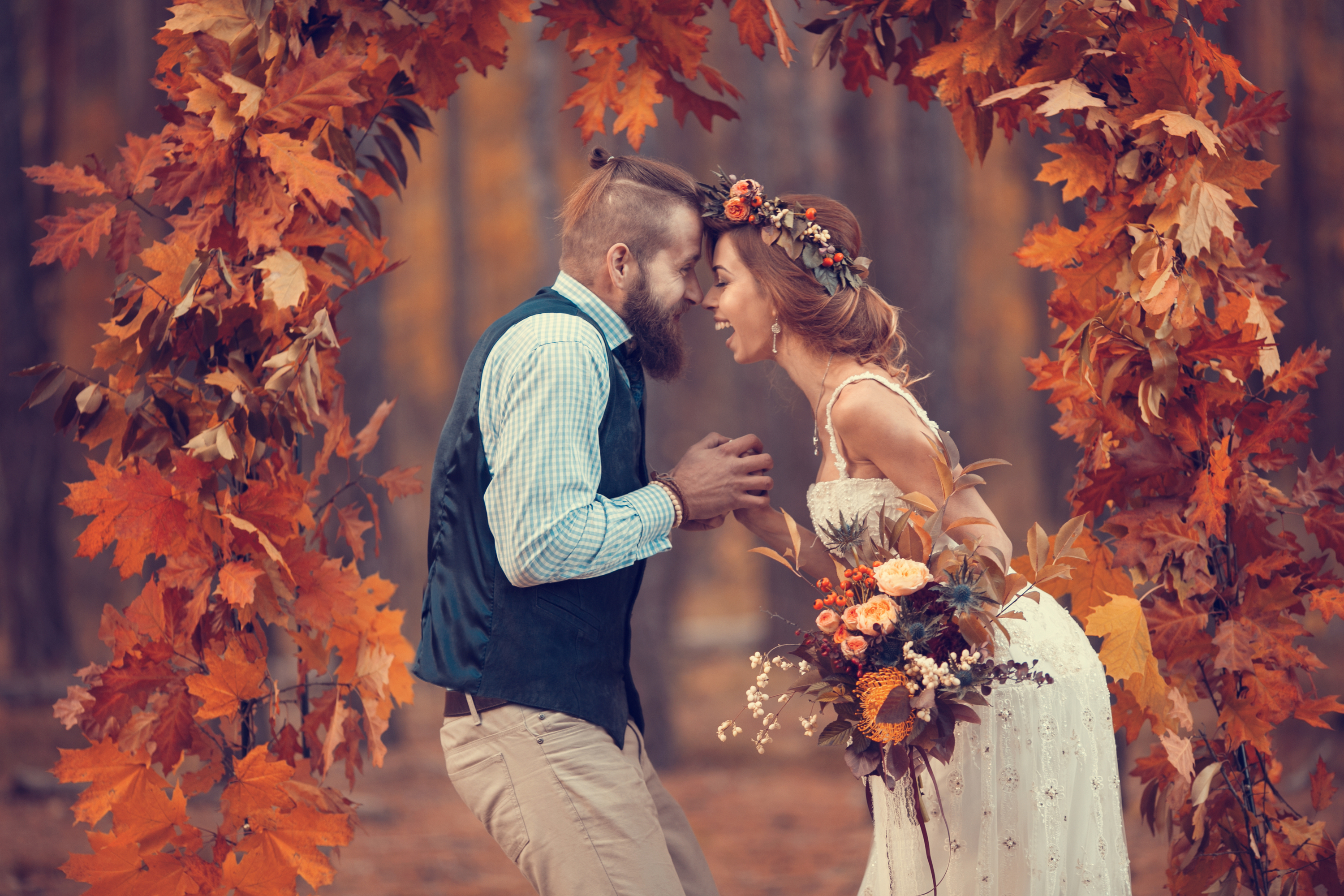 Something Simple
I love the idea of a simple white backdrop with a sprinkling of flowers up top. And while this white backdrop is gorgeous, it's letting the all-natural scene behind it shine a little bit more. Isn't it stunning? Based on the colors of the trees, this looks like an early fall wedding and I can't get enough of it.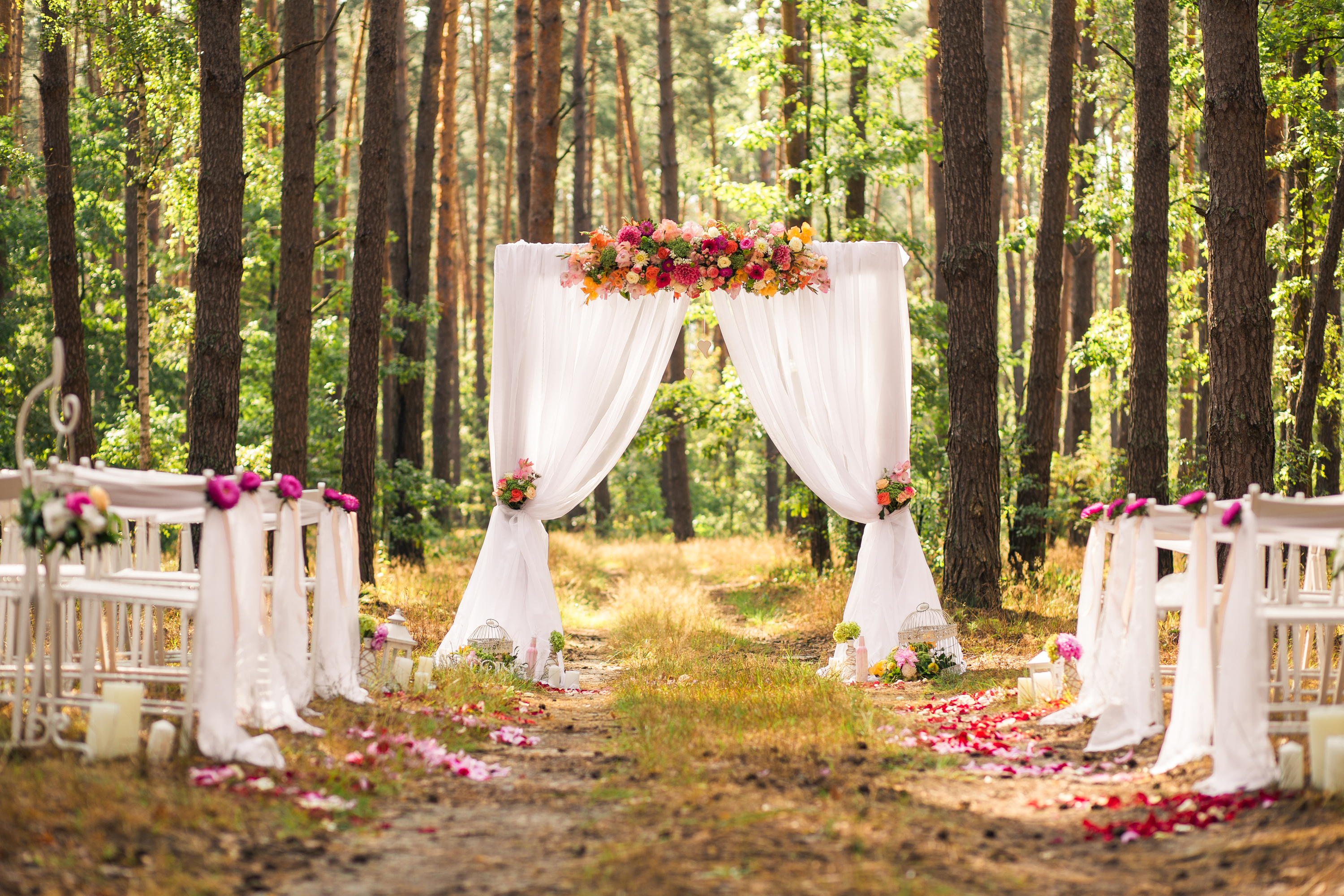 Lit Up
If you're tying the knot after the sun goes down, you can create a simple backdrop like the one below with just a few materials found around the house. You'll need a piece of fabric (a white sheet works too!), a frame, a ribbon or two for an accessory, and tons of lights. Not only is this spot a great one for your photographer to catch a great shot at, but it's one your guests will love posing in front of, too.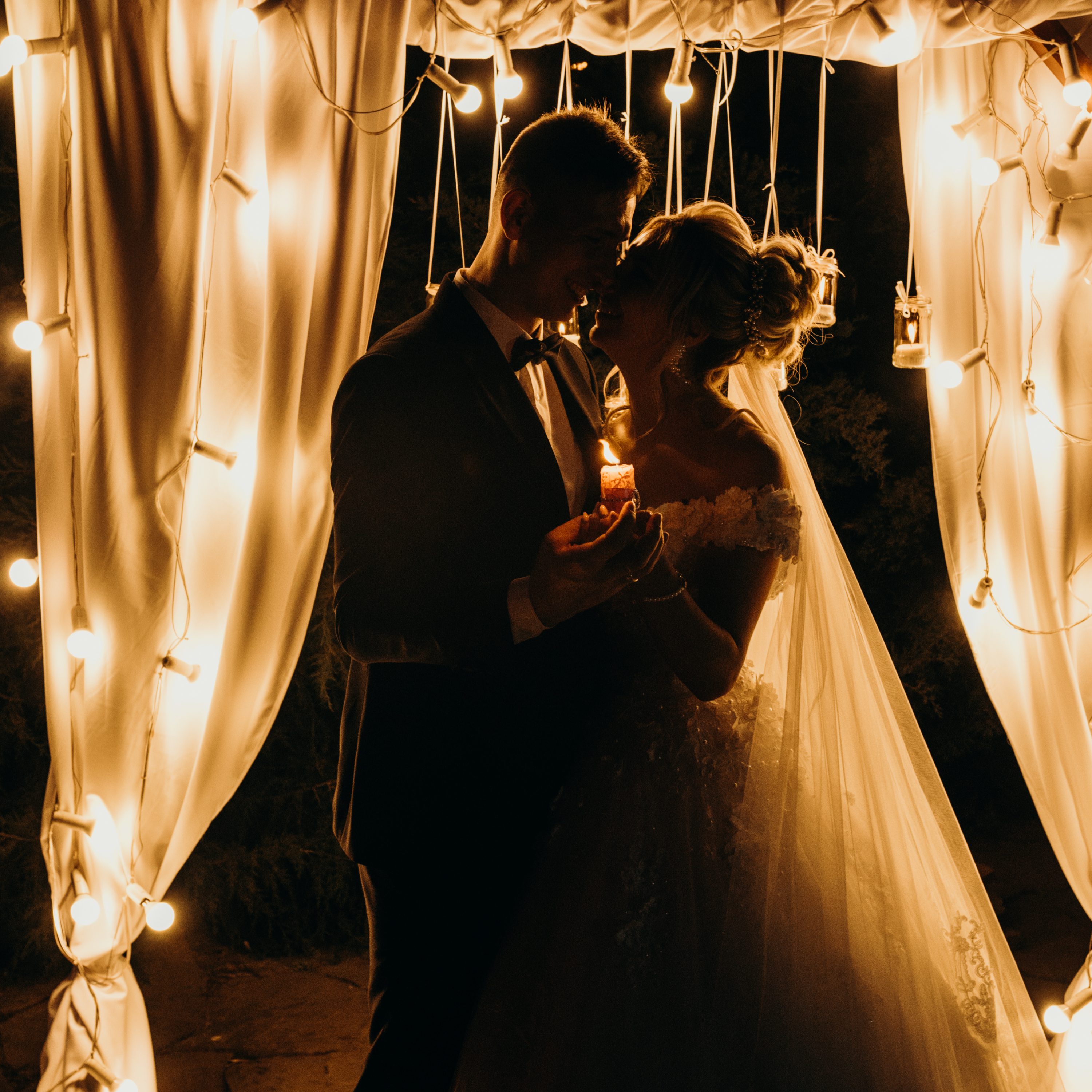 Wooden Pergola
If you're having your wedding in a local garden or even your backyard, utilize things you already have to create your wedding backdrop. For example, this tiny wooden pergola works perfectly for a fall wedding when outfitted with seasonal flowers, a few hay bales, and tons of homegrown pumpkins.