Forgetting to pack things is a classic human error but one that you shouldn't let take you victim on your honeymoon! Make sure that you don't forget these essentials when getting ready to leave, add them to your honeymoon packing list ASAP!
It can be hard to pack for your honeymoon when you have so many OTHER wedding-related tasks to attend to! It can be really easy to forget something essential when you have so much going on. A friend of mine forgot to pack a swimsuit on her honeymoon…and she was going to Bora Bora!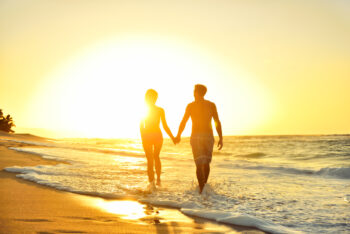 Honeymoon Packing List
The ESSENTIAL Essentials
-Airline tickets for both passengers as well as passports and drivers licenses.
-Credit and debit cards (only the ones you REALLY need though)
-Any hotel or airline confirmations that you might need.
-Camera (How else will you document your incredible experience?)
Clothing
Of course, the amount of clothing (and the type of clothing) you pack is all depends upon the length of your honeymoon and the vacation destination. Regardless of where you decided to celebrate your new marriage, bring clothing that is comfortable and something nice for any potential evening dinners. If you go to a warm area with water, consider clothes that double as cover ups, or are easy to get on and off.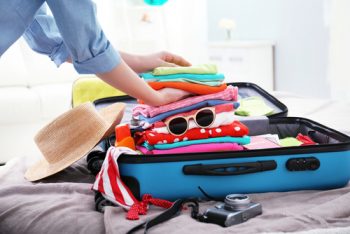 For Him:
-Button-down shirts
-Tie
-Blazer or Sportcoat
-Dress Pants
-Dress Shoes
For Her:
-A dress/sweater/ shawl combo (Always bring a shawl, I'm sure nights could be breezy!)
-Dress Pants
-A Blouse or nicer top of some sort
For BOTH of the Newlyweds (Seriously, Don't Forget These. You'll End Up Going Commando)
-T-Shirts and shorts
-1-2 bathing suits (more if you like variety!)
-Pajamas and sleepwear
-A pair of sandals and walking shoes
-Underwear
-A sweater or jacket (just in case it gets chilly one evening!)
–Sunglasses (life truly is more enjoyable with a fantastic pair of sunglasses)
-Hats
Honeymoon Packing List :Your Toiletries
Because no one REALLY wants to spend their honeymoon without their favorite shampoo. That hotel stuff absolutely destroys my hair! Before heading out, add these essential toiletries to your honeymoon packing list: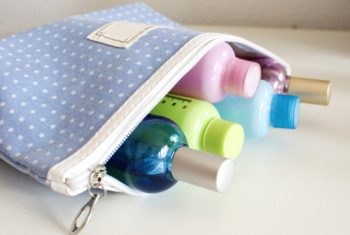 -Sunblock, tanning oil, and Aloe Vera (just do it)
-Deodorant
-Earplugs (Growing up, I never understood why my parents traveled with earplugs, I completely get it now)
-Comb and Hair Brush
-Shampoo and conditioner
-Razor
-Anti-diarrheal medicine (just in case you drink the tap water)
-Anti-nausea medicine (again, the tap water…)
-Any prescription medication that you or your new spouse may need.
Other Stuff You'll Probably Need
Don't forget to include these items on your honeymoon packing list essentials, you might not end up needing them, but you'll be glad you've got them!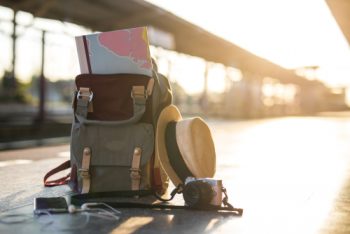 -Backpack or beach bag
-Beach towels (the resort will probably have them, but it's nice to have extras in case you head out on your own)
-Phone charger
-Camera charger
-Sewing kit
-Swiss Army Knife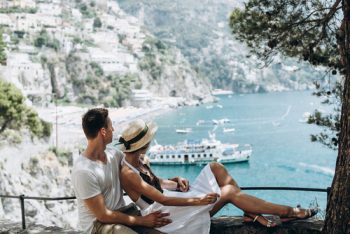 Looking for more honeymoon articles?
https://ohmyveil.com/2017/05/18/plan-best-honeymoon-heres/
https://ohmyveil.com/2017/06/29/10-beauty-products-begging-to-go-on-your-honeymoon/
https://ohmyveil.com/2017/06/13/breathtaking-honeymoon-locations/