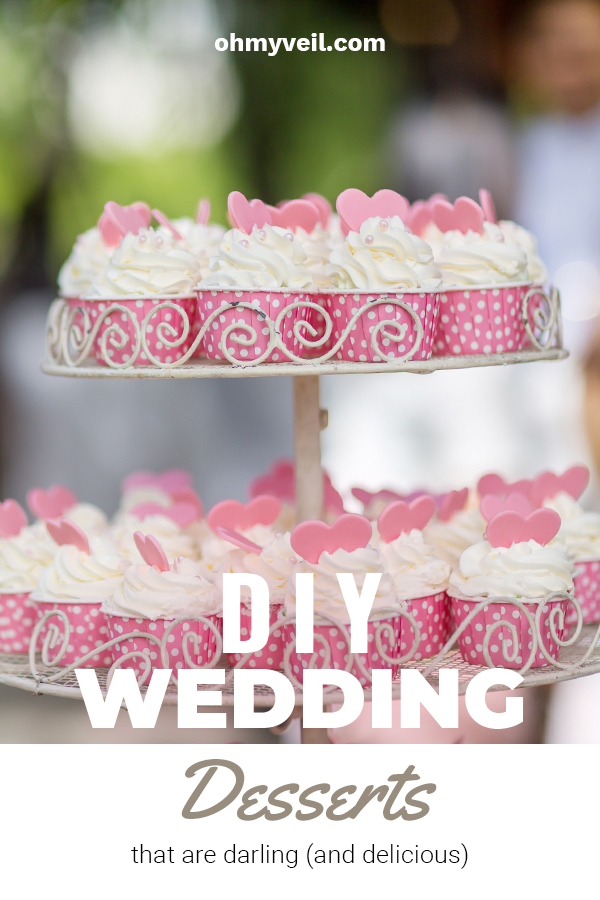 Forget spending thousands of dollars on catering, it's possible to feed your wedding guests by yourself! These DIY wedding desserts are incredibly easy and SUPER delicious. Find the recipes for these tasty DIY wedding desserts below.
DIY Wedding Desserts That Are Darling (And Delicious)
Make-Ahead S'mores
If you are throwing a rustic outdoorsy wedding, these make-ahead s' mores are sure to please a crowd.
Here's what you need:
-Marshmallows
-Melted Chocolate
-Nuts or crushed graham crackers (for topping)
-Bamboo skewers
Put your marshmallows on a bamboo skewer stick and dunk the marshmallow completely in the melted chocolate. After dunking, roll the marshmallow into the crushed graham crackers and let harden. After the chocolate has cooled and hardened, the s' mores are ready to be served.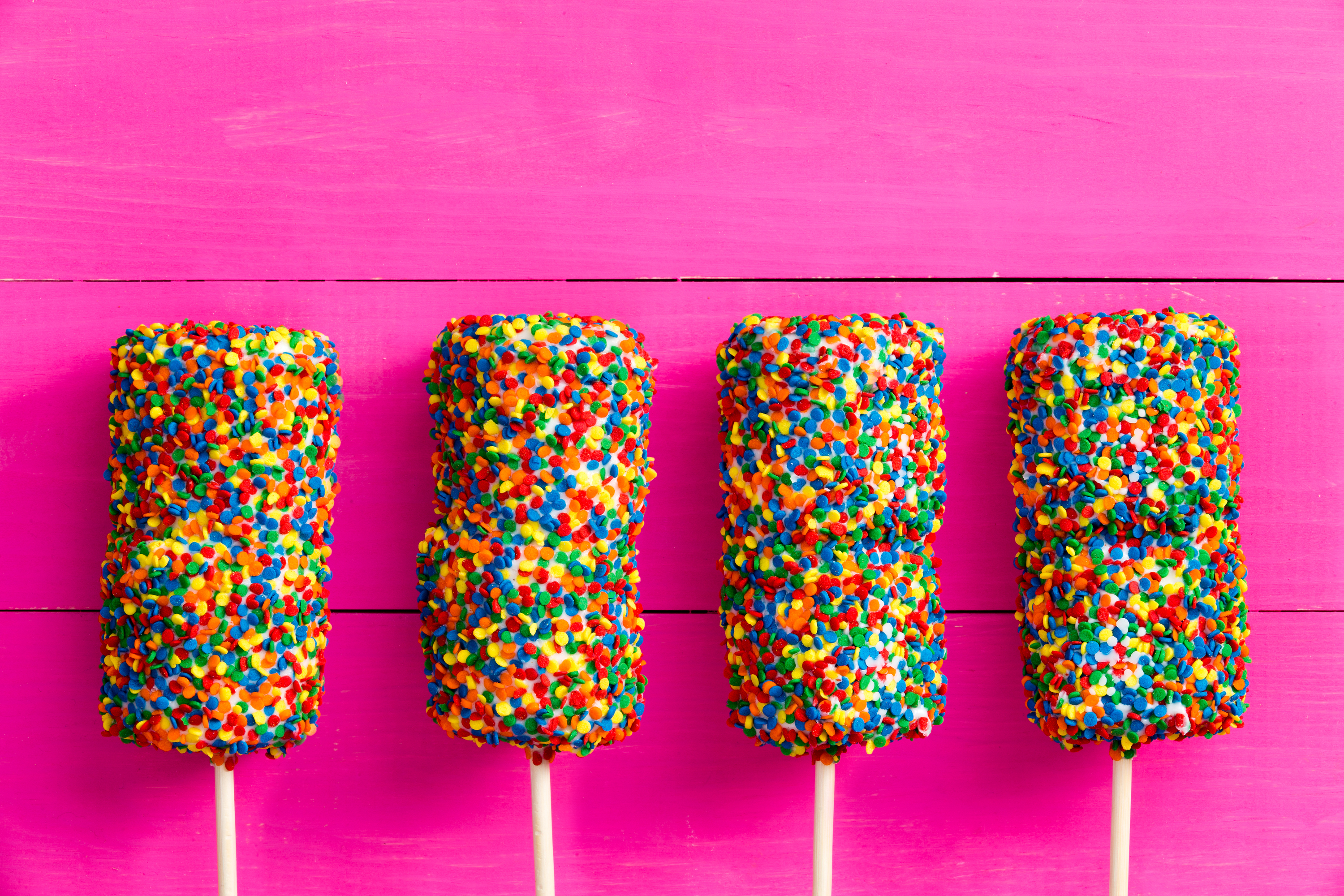 Rose Wine Toasting Cakes
These cakes look amazing and taste even better.
Here's what you'll need:
1/4 ounce package powdered gelatin (about 2 tsp.)
2 tablespoons cold water or rosé wine
3 egg yolks
1/2 cup (100g) sugar
1/2 cup (120ml) rosé wine, hot but not boiling (put in the microwave for 30+ seconds)
8 oz. high-quality white chocolate, disks or finely chopped bars
1 1/2 cups (350ml) heavy whipping cream
Few drops of pink gel food coloring
10-ounce pound cake cut into 1" squares
1 1/4 cups (about 12 ounces) prepared white vanilla butter cream
28 small fresh mint leaves
14 fresh blackberries
Short skewers or novelty drink stirrers
To begin, place the cold wine into a saucepan and sprinkle the gelatin over the wine. Let stand for one minute before whisking in egg yolks and sugar. Mix in the hot wine now and allow the mixture to thicken before moving on. As soon as the mixture is thick enough to coat a spoon, you can move on. Stir in the chocolate, letting the mixture stand for one minute and blend the chocolate in with a whisk.  Meanwhile, whip the heavy cream until it forms soft peaks and add a few drops of food coloring. When the mixture has cooled, fold the whipped cream into the mixture.
Using silicone mini cake molds, fill them half full of cake mix. Freeze overnight and then top with the whipped cream mousse.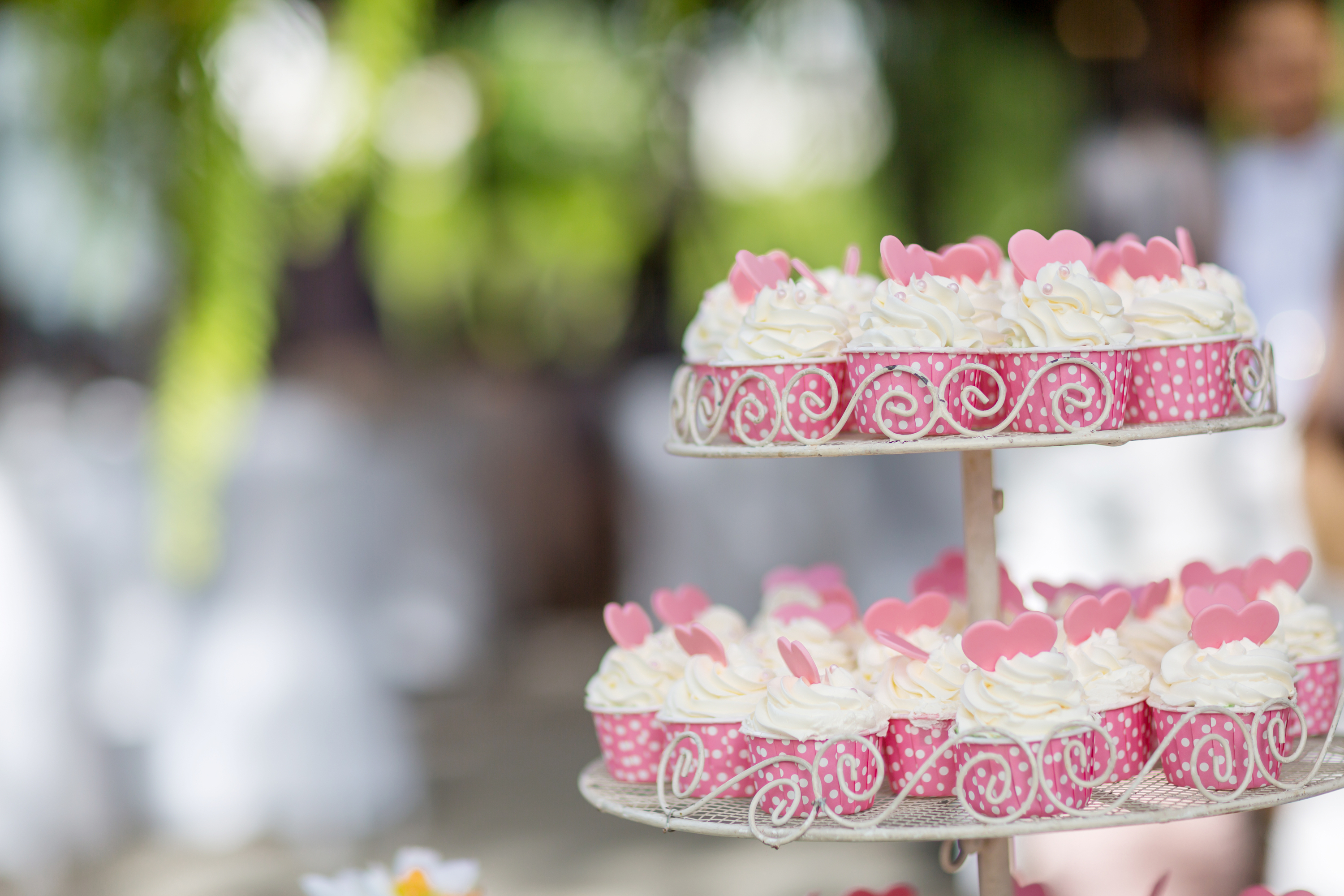 Dipped Candy Apples
Perfect for an autumn wedding.
Here's what you'll need:
6 to 8 firm apples (depending on size)
2 c sugar
1 teaspoon vanilla
¾ c brown sugar
1 1/4 c light corn syrup
1 1/2 c water
2 tsp cinnamon
15-20 drops food coloring (red is traditional, but any color will do)
Toppings as desired (candy, nuts, etc.)
Remove the apple stems and stick a wooden stick through the core. Next, combine the sugar, brown sugar, corn syrup, and water. Bring to a boil for fifteen minutes. Now, remove from heat and mix in the vanilla, food coloring, and cinnamon. Dunk the apples into the mixture, coating evenly and thoroughly. Next, add whatever toppings you see fit and let the candy apples harden before moving on. Easy enough, right?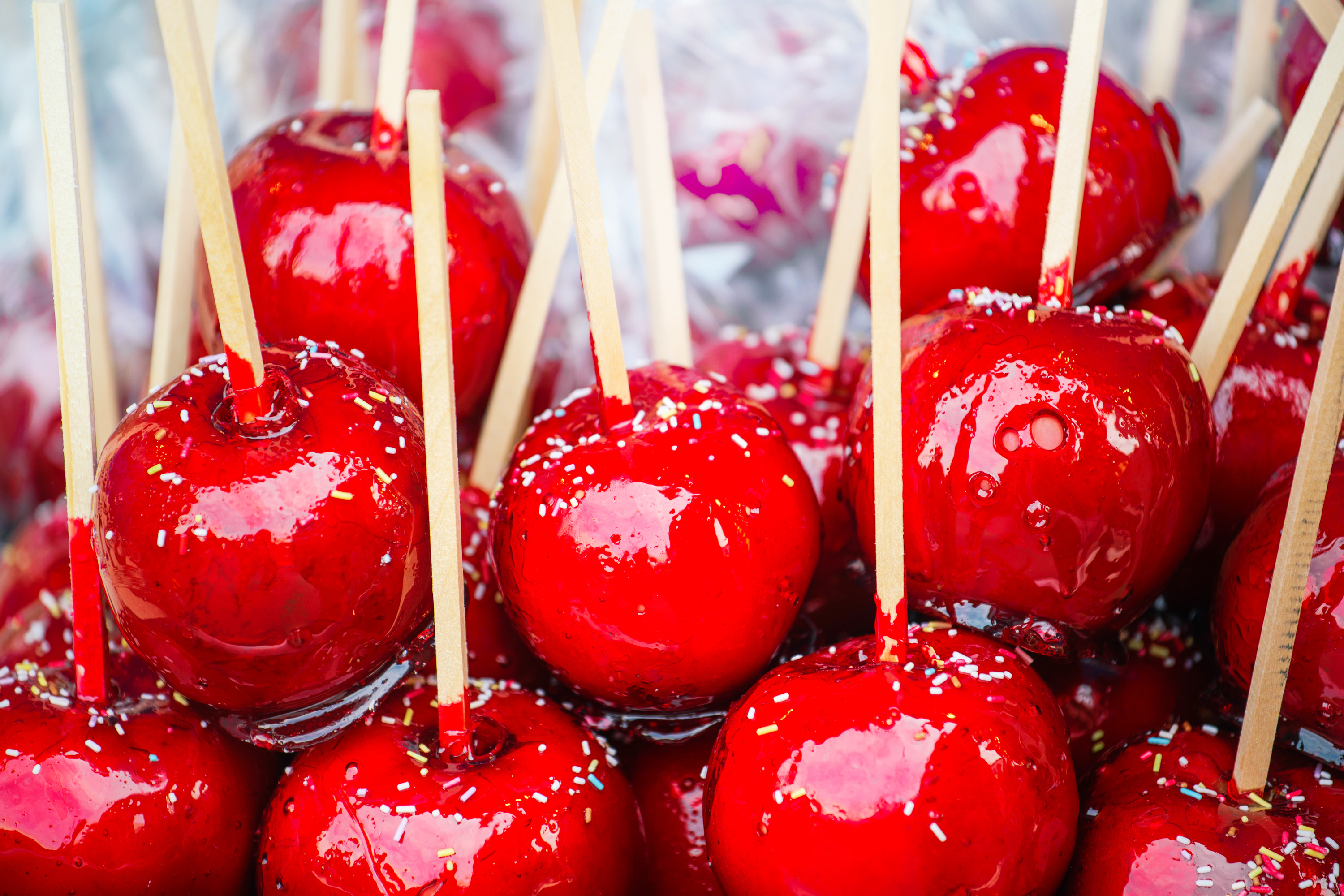 DIY Donut Board
The easiest, most instagramable wedding dessert ever.
Here's what you'll need:
-Donuts (learn how to make them homemade here!)
-Peg board (to display your donuts)
To create your own, first, get your donut board ready. To do so, you might want to paint your pegboard to match your colors or do something else similar. After you have designed the backdrop, insert dowels into the holes of your pegboard. This is how the donuts will be displayed. Glue the dowels in place and let the glue dry completely before hanging the donuts. Easy enough right?