All of the brides I've worked with have told me one thing: that their wedding guestbook keepsake is one of the most treasured items from their big day. And if you ask me, it should be! Wedding guest books are a great place for your friends to write you well wishes before you start your new life with your spouse. Not only that but after time, it can get hard to remember the details of your wedding (like ah hem…who was in attendance..) and a guestbook keepsake can definitely help to jog your memory. If you're getting married soon, consider one of these DIY guestbook keepsakes for your guests to sign at your reception. I promise it will be one of the items with the most memories from your big day!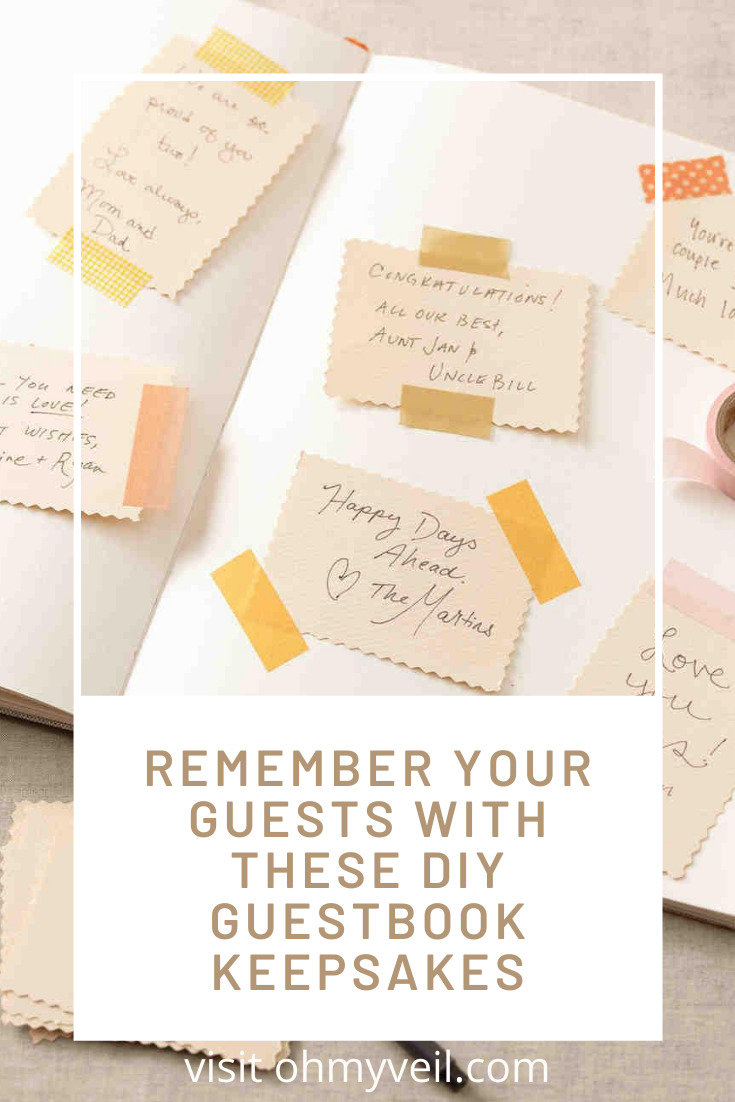 I think this is one of the most memorable guestbook keepsakes on the list. Have each of your guests dip their finger in different washable paints and place a fingerprint on the tree. Your guests don't have to name the prints, but the option is there. You'll love looking back at the marks each of your friends left on your wedding…figuratively and literally!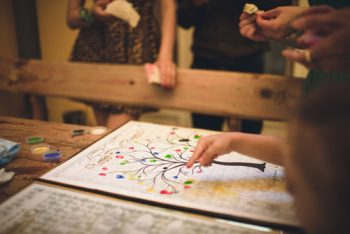 Have your guests hand tags off of wooden branches for more of a bohemian guestbook option. Each of these tags has a message handwritten by a guest on it and comes pre-stamped with unique touches that create a picturesque appeal. You can choose to spray paint the branches in which your messages hang, or leave them be! It's totally up to you.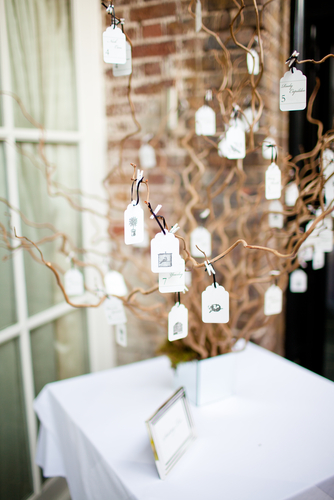 You can choose to keep the frame or just the messages! But have your guests leave a message on a piece of brown cardstock and then hang it on the frame with a traditional clothespin. This is a really great option for any brides looking for more rustic themed guestbook keepsakes!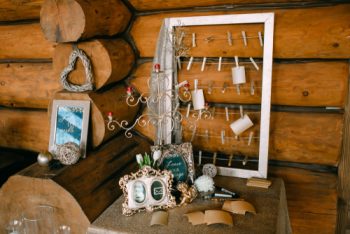 Though you can create this wedding guestbook keepsake with nothing other than a few small wooden logs and a chainsaw, it is available for purchase on Amazon for a mere $49.99, totally worth it! Give your guests a Sharpie to leave their messages with and treasure this for years to come. At the end of the day, this wooden guestbook makes for a wonderful hanging artwork piece!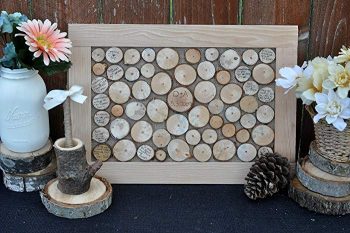 Put your woodcarving skills to use with one of my favorite adorable wedding guestbook keepsake ideas. You'll want to carve out an appropriate number of leaves to match your guests and give them something adequate to write with. At the end of your wedding, create a "family tree" with leaves filled with messages from your loved ones. The finished look of this project is completely adorable!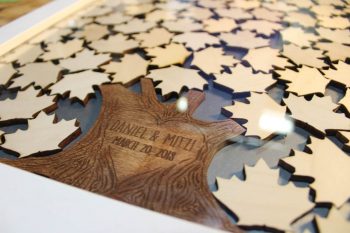 For a colorful guestbook, have your guests tape their messages (written on cream colored cardstock, cut out with a funky shaped blade!) to the inside of a blank vintage-themed wedding guestbook. I love the colorful, free vibe that was achieved with multi-colored Washi tape (found here!). This will be so much fun to flip through on your anniversaries!