Churros And Funnel Cake
Finish off the night with a crunchy churro or a whipped cream covered funnel cake slice. I can't wait to have ten of these at my friend's carnival themed wedding!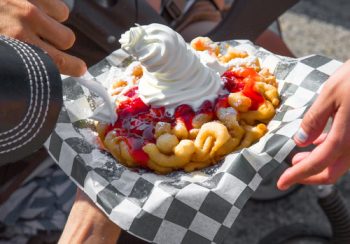 The Decor
Set the ambiance with a big top tent and tons of red. Feel free to space your red stripes closer together for more of a pinstripe look if that's your thing.