Christmas weddings are in a league entirely of their own. And if you're planning on tying the knot this holiday season, why not make your own wedding decorations? There's something about making your own DIY Christmas wedding decorations that do wonders for putting you in the holiday AND wedding spirit. Not only that but DIYing your wedding decorations is bound to save you some money, too. Below, you'll find my favorite!
DIY Christmas Wedding Decorations Using Lights
If you're planning a Christmas wedding at night, using string lights and candles really do wonders in regards to cozying up a space. However, my favorite is filling glass lanterns with fairy lights and then placing these strategically throughout the venue. They look like something Elsa would carry!
Additionally, one of my brides and her husband hung strings of large, glass bulb lights from the ceiling, so they rested just a few inches from the tallest guest's head. The hanging lights really created such a magical atmosphere and it was such an easy DIY!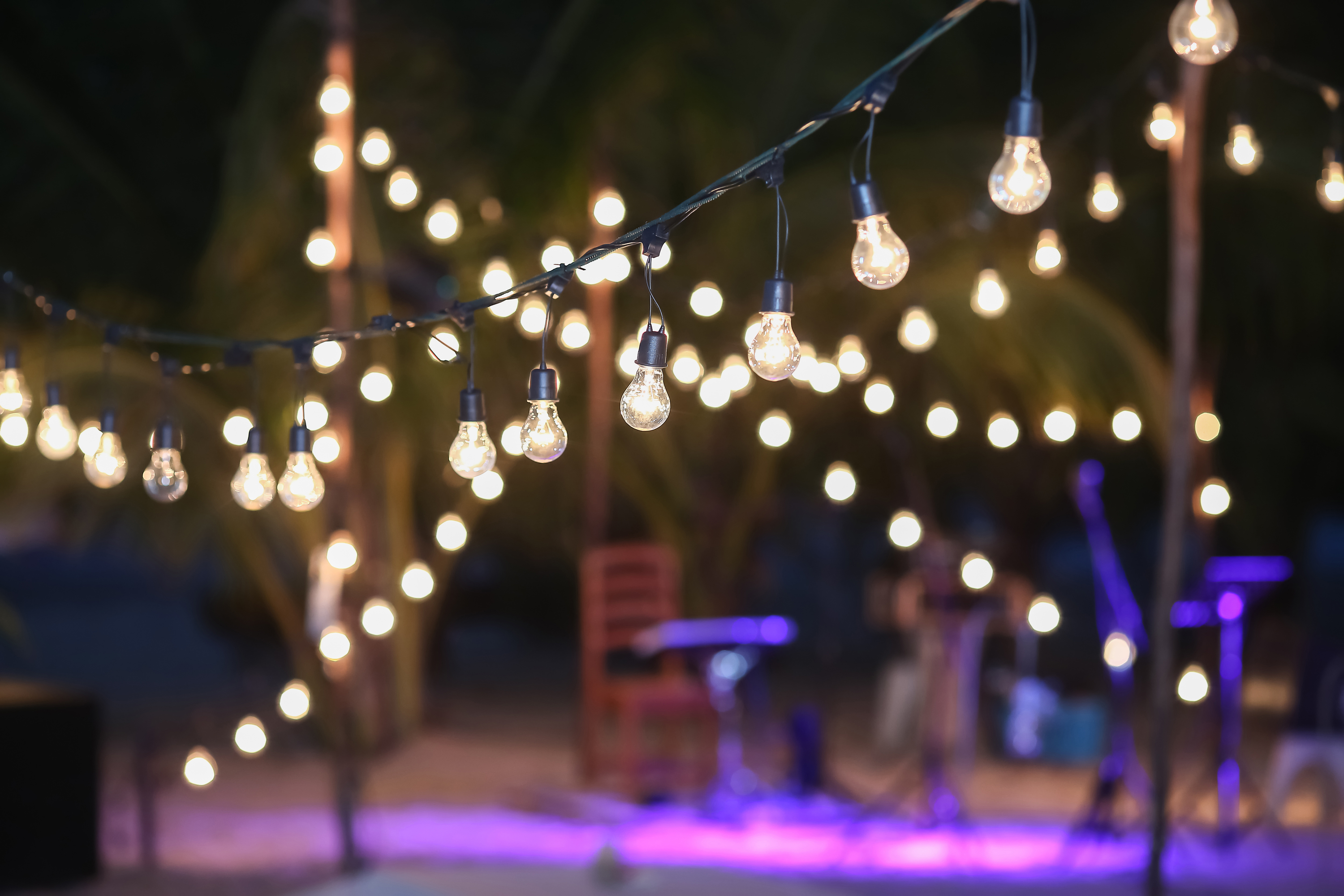 DIY Christmas Wedding Decorations Snowflakes
We made these hanging 3D snowflakes once in school, and I've been in love with the method ever since. So you can only imagine how excited I was to help one of my clients make hundreds of these for her wedding. She hung them from the ceiling and we used special craft paper that gave it such a neat look. Find a tutorial to make your own here.
For another idea, you could hang plastic snowflakes (find them at Michaels in a bulk-sized bag) from the ends of string lights for a cozy looking atmosphere.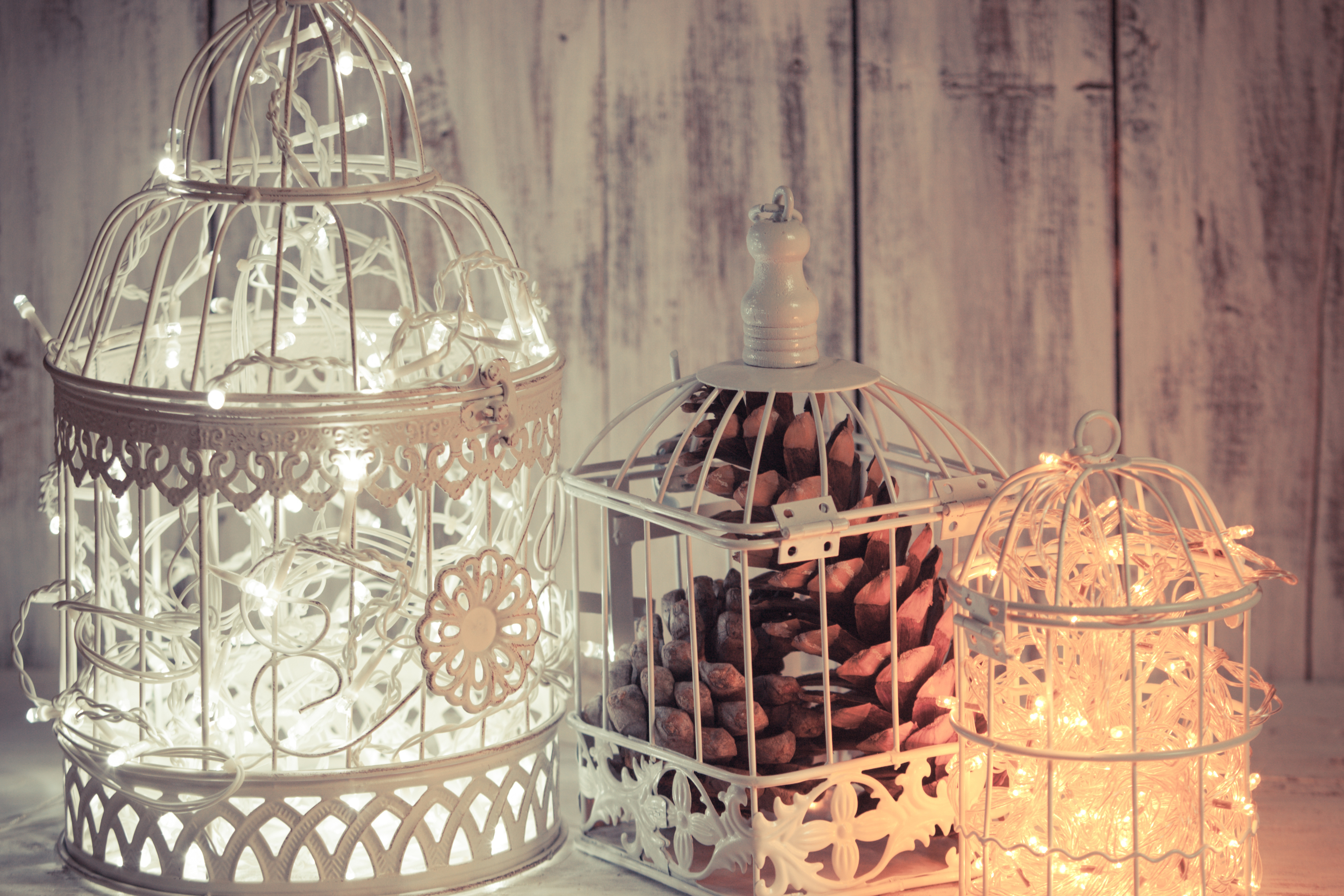 DIY Christmas Wedding Decorations Pinecones
I just love this table setting idea! Use pinecones (gathered from your backyard, or purchased from Michaels, it doesn't matter!) and use them to display your name cards. Additionally, you can create your own pinecone fire starter favors using this tutorial.
I also like the idea of creating a pinecone garland out of hot glue, twine, and pinecones. Make several so they can be draped wherever you think is best on your big day. You could even put them on a tree.
DIY Christmas Wedding Decorations Trees
Speaking of trees, a Christmas wedding is not complete without one! Depending on the size of your venue, see if you can get more than one tree in somewhere. Make your own ornaments using things found at the craft store, and even include photos of you and your new spouse.
Additionally, I've seen brides use pieces of cut pine tree to make mini trees for the centerpieces. Because it was live greenery, it smelled INCREDIBLE, and they all looked so dainty decorated on the tables.