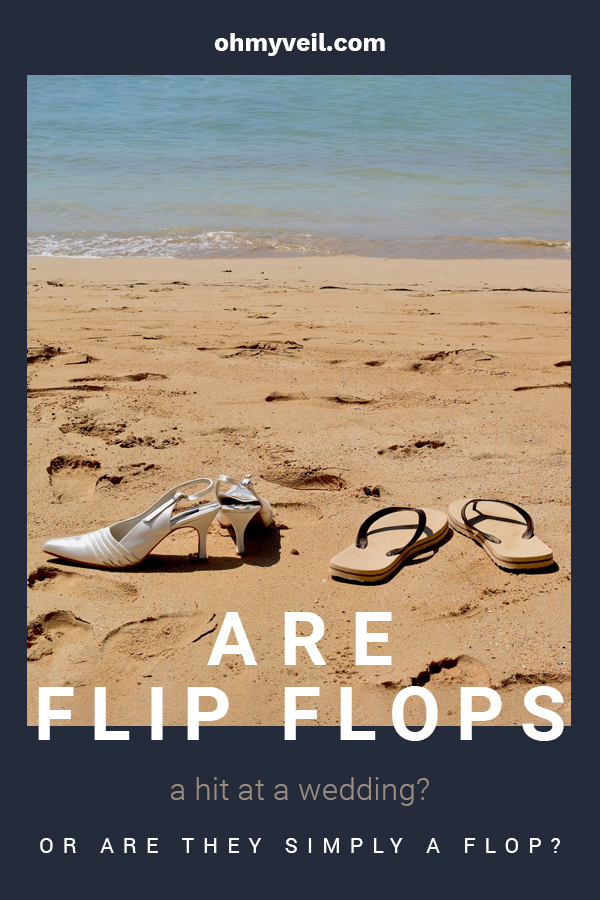 As society progresses and advances, many of our long-standing traditions are no longer relevant or downright archaic. I mean, though the basic concept of weddings has stayed the same for centuries, people are getting creative with the ways that they celebrate with loved ones. And though some traditions have thankfully fallen by the wayside, others have not. For example, one of the questions I'm most commonly asked is whether or not it is okay to wear flip flops to a wedding. So, is it? I answer the pressing question below!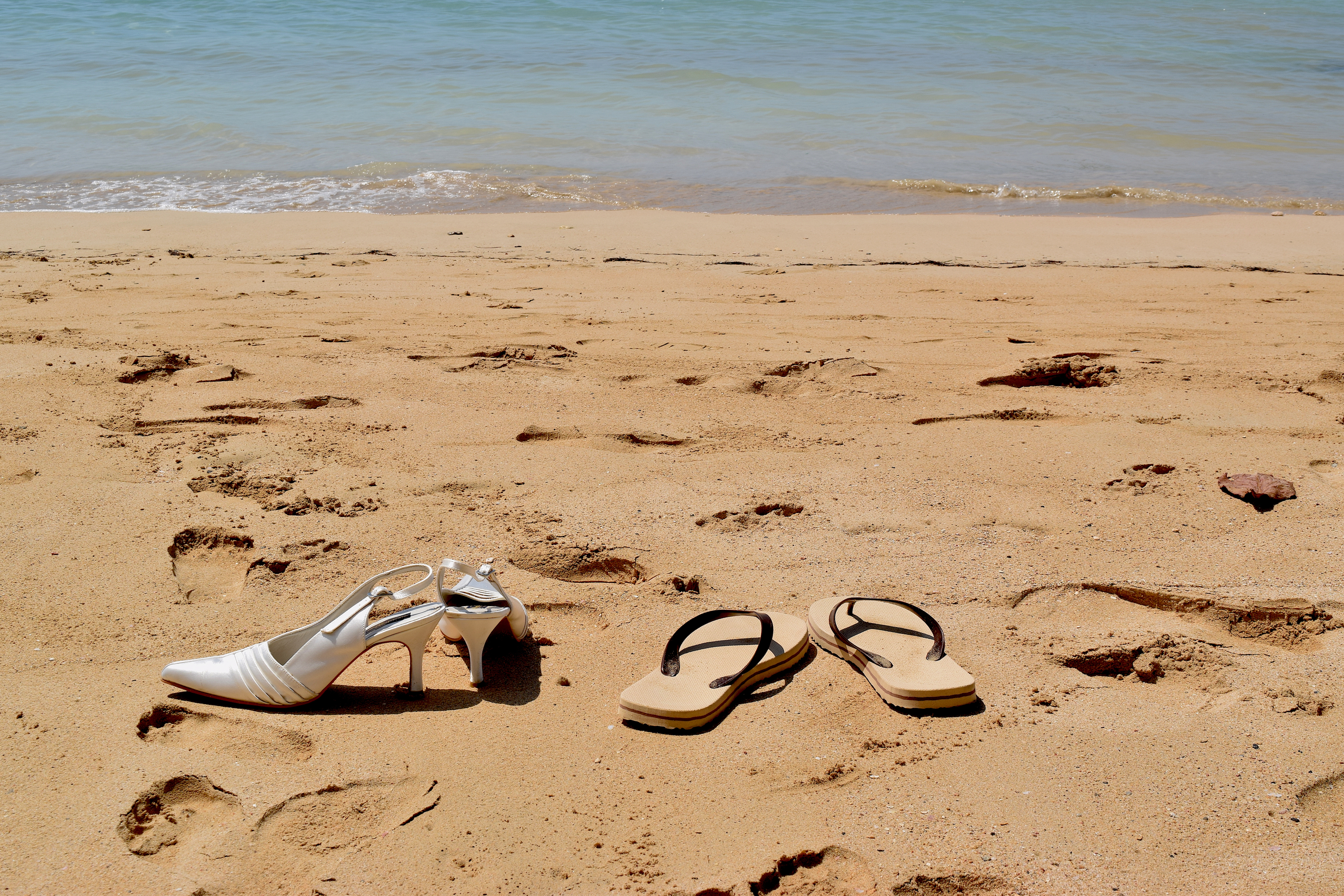 Is It Okay To Wear Flip Flops To A Wedding?
Short answer? Maybe. It all depends on the type of wedding you are attending! If you're headed to a beach wedding, a destination wedding, or casual attire was specified on the invitation, wearing flip flops would probably be acceptable. In fact, if the festivities are on the beach, there's a high chance you won't end up in any shoes at all! However, unless it is one of the scenarios outlined above, you'd best leave the flip flops at home and opt for something a little more elegant. And of course, no one is asking you to suffer in a pair of uncomfortable heels all night! Flats are always acceptable, as are nice summer sandals that don't make any noise while you walk.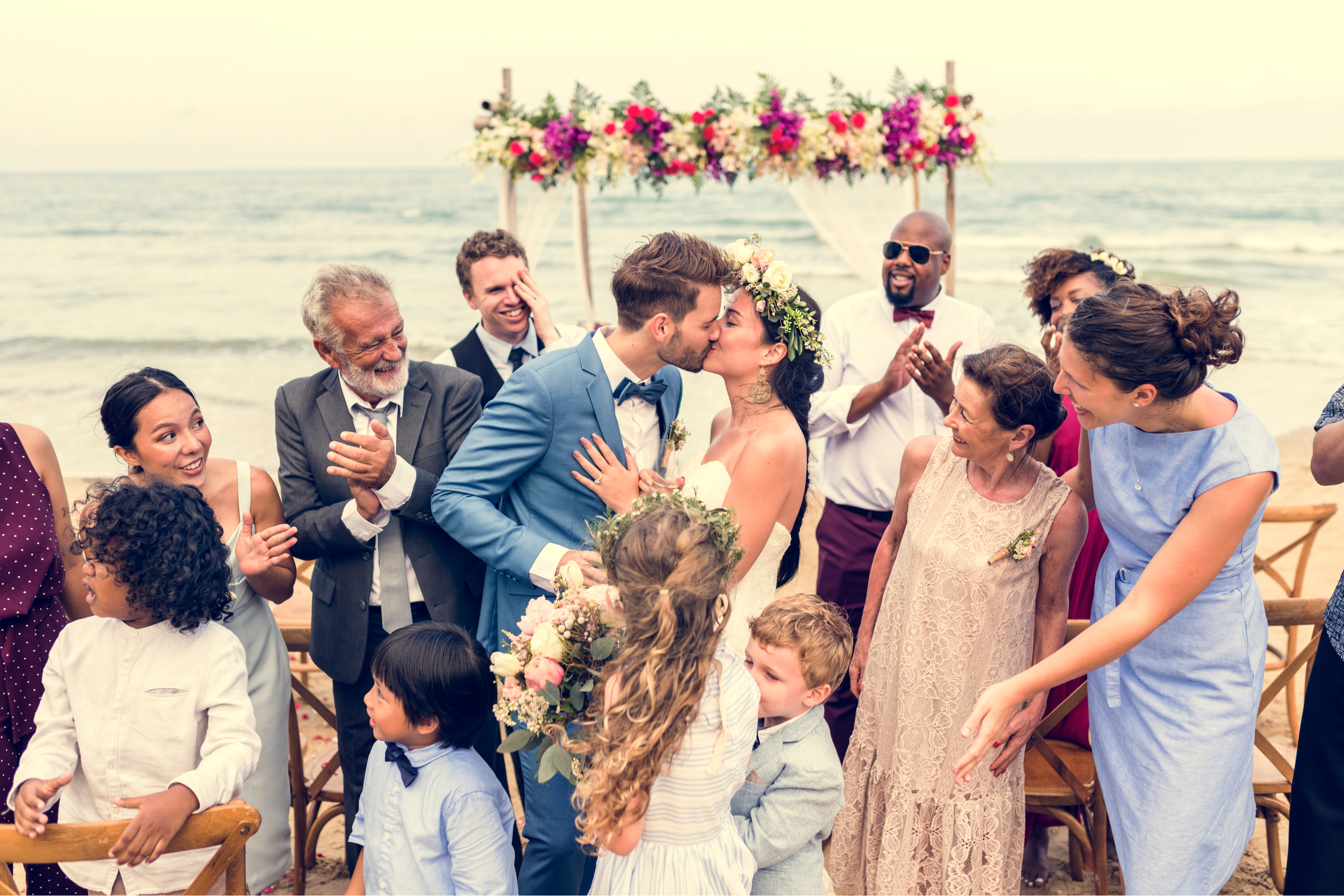 The Best Flip Flops To Wear At A Wedding
Check out the rhinestone flip flops from Amazon below, they're comfortable enough to wear anywhere and fancy enough for a wedding. Find them on Amazon for an affordable $40.00.
Looking for something a little less flashy and a little more every day? Take a look at these brown braided flops by Roxy for $19.99. They'd be a hit at just about any kind of boho wedding!
These Tory Burch flip flops are fashion-forward enough for both work and play. Though they are a bit on the pricer side, you'll be able to wear these for years to come and they'll hold up through just about everything. Find them here for $198.00.
Of course, leather sandals look great with anything. Pick up a pair of leather flip flops from the Banana Republic for practically nothing at all. Use this link.