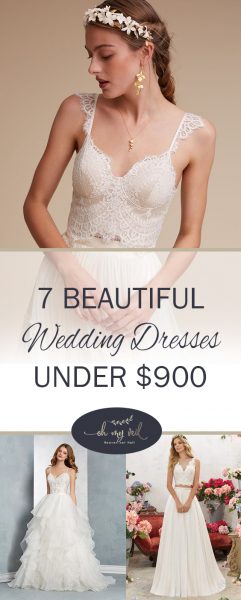 Every bride-to-be knows how important it is to love every aspect of your wedding dress! Even though you'll only wear it once, your wedding dress is something to be treasured, and maybe even handed down to your kids. Of course, we know that even though you LOVE that $5,000 dress at Klienfields in New York, it may not be the most feasable option when it comes to your budget. Read on for a list of our favorite wedding dresses, and they're all inexpensive!
If you are a lover bridal separates, this dress from Alfred Angelo could please both your budget AND your fashion sense! The bodice of this beauty is made out of satin, and the skirt is a gorgeous tulle. This dress would be flattering on anyone!
**Because these are bridal separates, you may have to purchase each piece of the dress individually.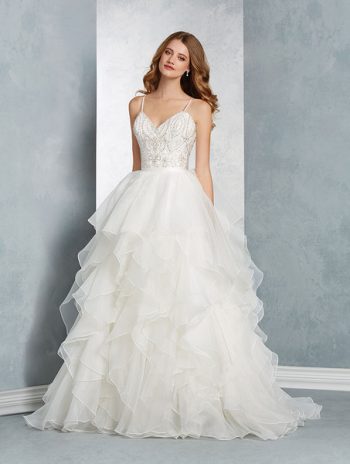 If the skirt on the last dress was too dramatic for you, try something like these bridal separates from Morille Madeline Gardener. This dress is available in a variety of colors (white, ivory, and ivory/gold). Just wait until you see what the back of this dress looks like! It will totally blow you away.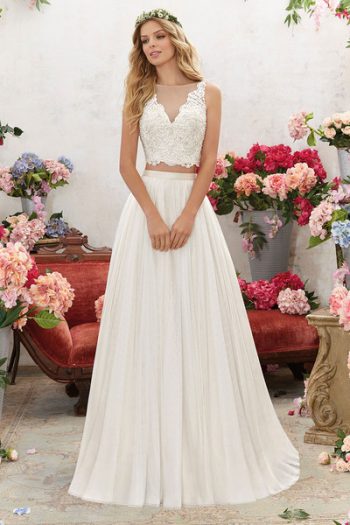 Another adorable (and really affordable!) wedding dress option from David's Bridal. This dress features dramatic beading along the bodice and waist, and has a dazzling tulle "chapel train." At only $449.00, I'm sure this dress would make anyone happy!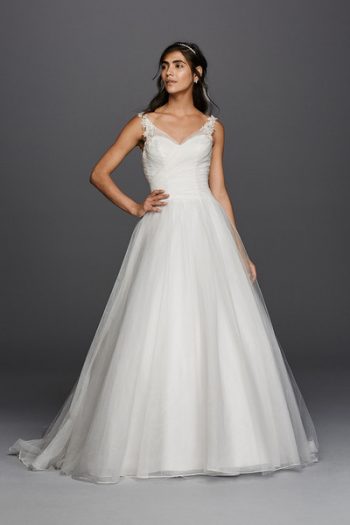 If you love lace, you'll love this two piece dress set from BHLDN. You will have to purchase both the beaded top and the skirt separately, but it shouldn't be more than $800 for the set.
Purchase the skirt (for $300) here!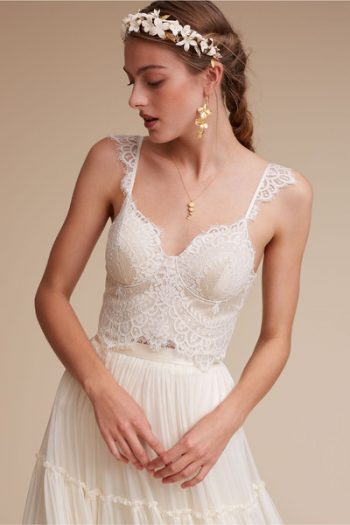 I told you that bridal separates were all the rage! Hopefully this dress from Alfred Angelo helps convice you if you weren't already! You will have to purchase the skirt separately!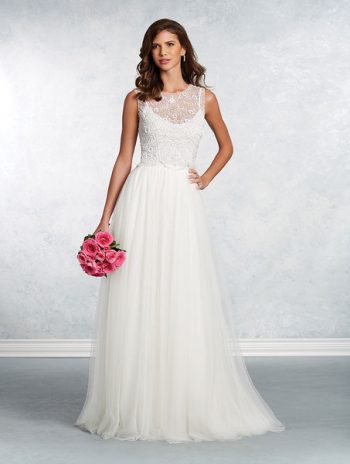 This ballet dress designed by BHLDN is one of the cheapest featured in this article! It only comes in the offwhite color shown below, but I definitely think that this could be the perfect fit for a bride looking for a short dress!
**This dress is currently only available in a size 12, but they should be restocking it shortly!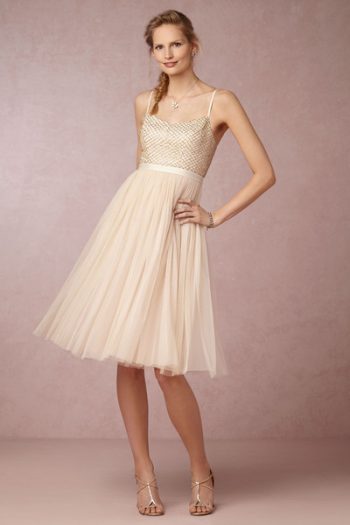 Another stunner from BHLDN gowns! This one has sheer straps that turn into a wrapped bodice. If you love an A line dress, this might be just the thing for you!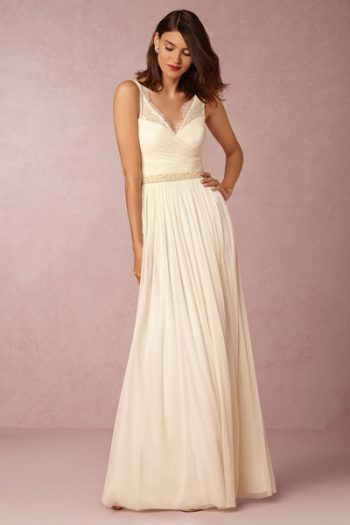 Wedding dress shopping on a budget doesn't have to be difficult! Here is a great featured article on Wedding Wire that has 46 pages full of affordable dresses! You're bound to find something that you love!